On Saturday, after lunch and a snack, it was time to get ready for a special event.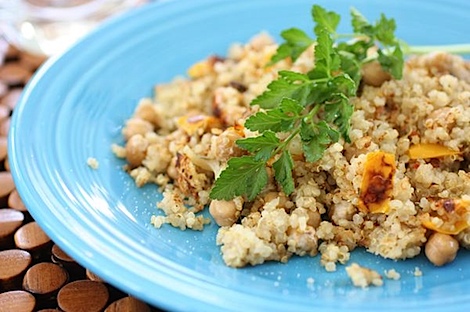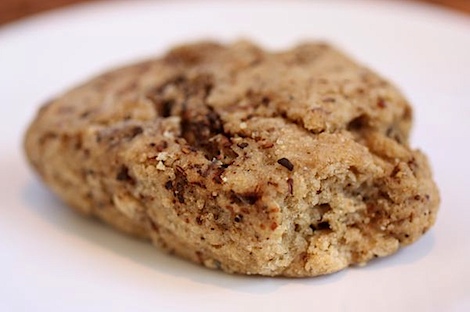 I had some more leftover
Quinoa Chickpea Confetti Casserole (vegan) and a frozen-then-defrosted Chai Tea Scone (purchased from the Bake Sale for Haiti and baked by Julie of Savvy Eat).
After finishing up, it was time to get ready. Old-me would have purchased a dress just for tonight's event, but I'm trying to save money for the house, so I decided to shop my wardrobe and selected a LBD (little black dress) for the evening. After hubby and I got ready, we were off!
*
*
*
Sorority 30th Anniversary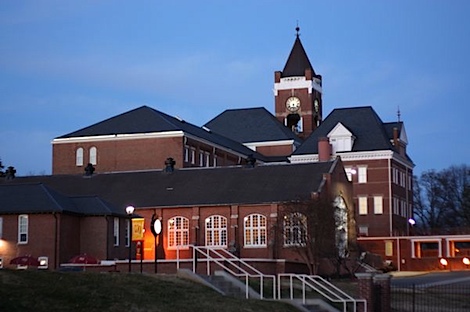 Hubby and I headed back to my alma mater – Winthrop University.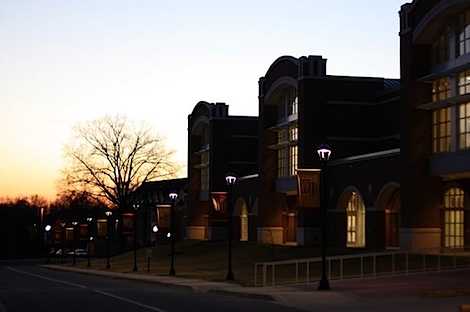 The school has been doing some fabulous renovations since I graduated. Lookin good!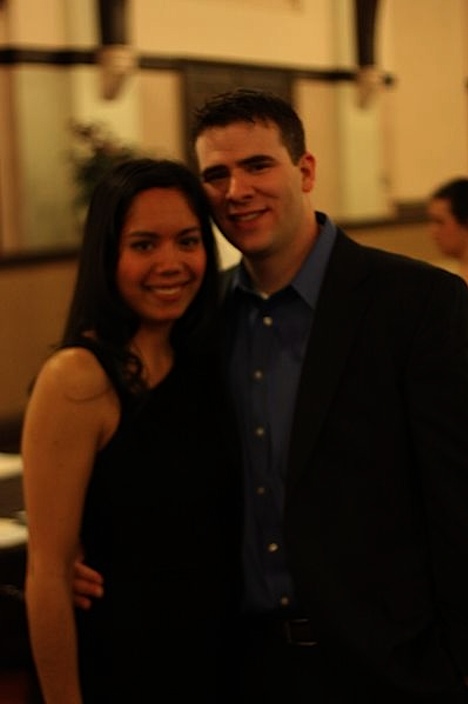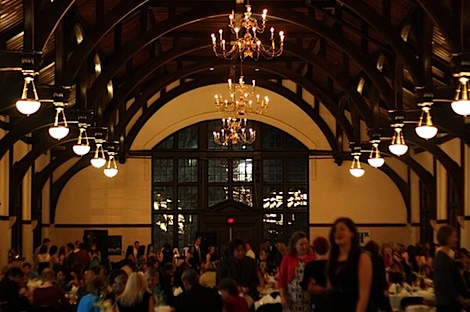 We were there for a special event – my sorority's 30th anniversary.
And which sorority do I belong to…?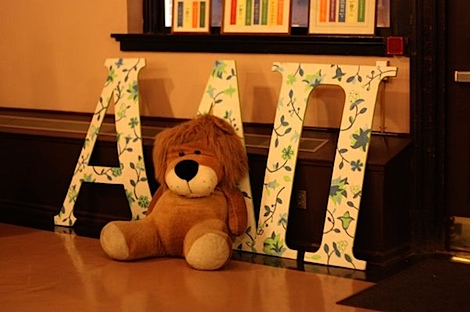 Only the first and finest – Alpha Delta Pi.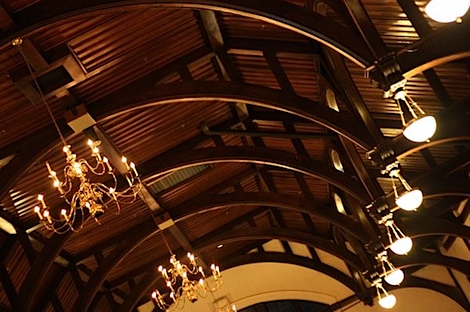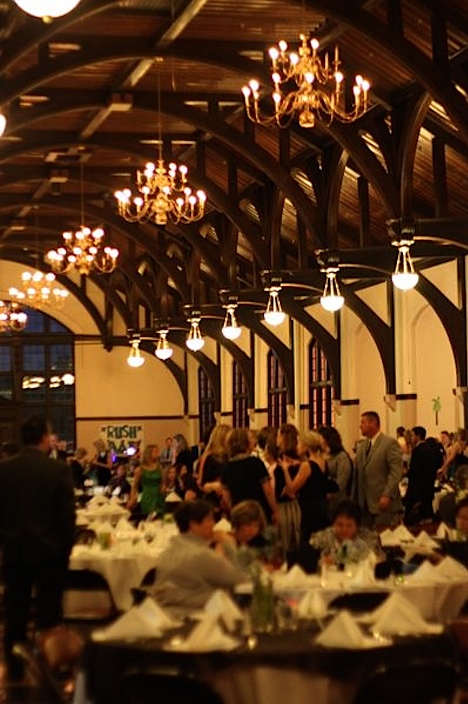 Our celebration was held on campus at Winthrop.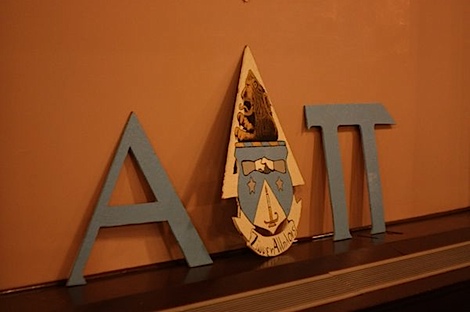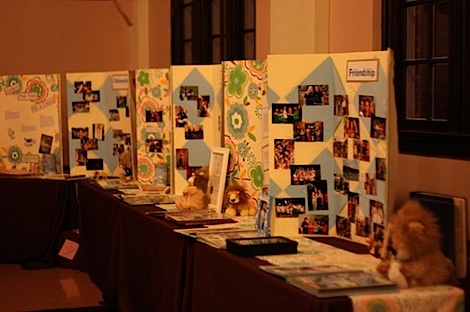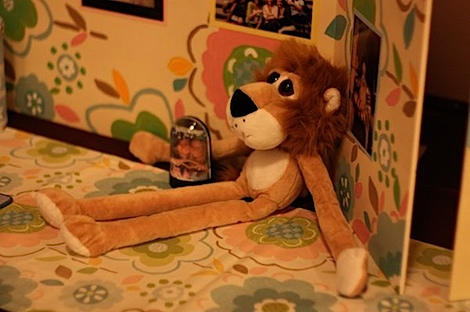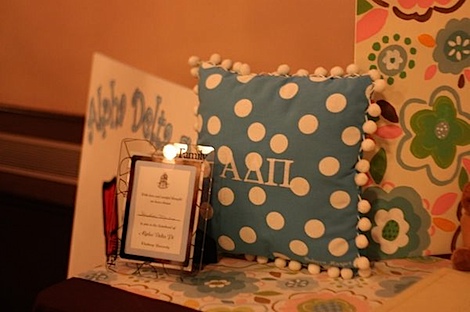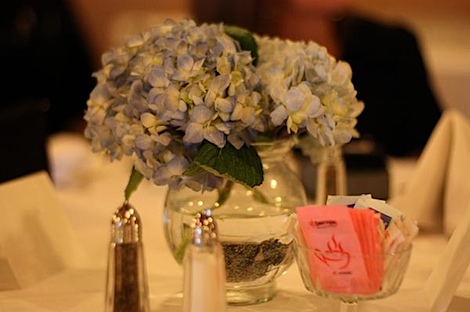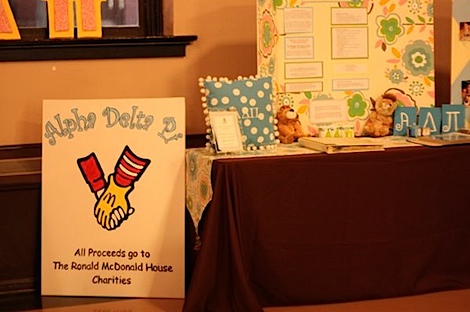 There was ADPi paraphernalia galore – lots of blue and white, letters, and of course Alphie (our lion mascot).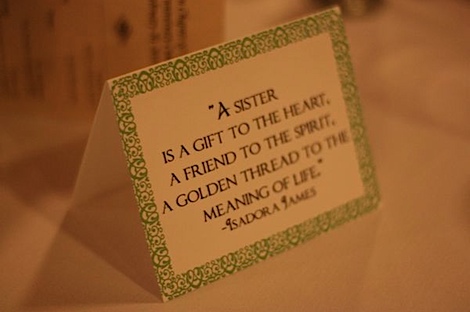 There were sisterhood quotes on our table. The one near me read: "A sister is a gift to the heart, a friend to the spirit, a golden thread to the meaning of life." ~Isadora James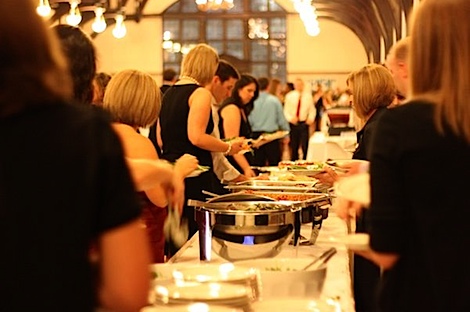 Dinner was served buffet-style.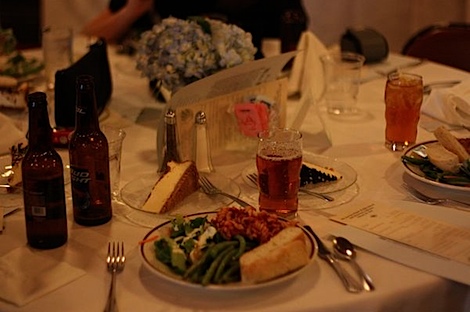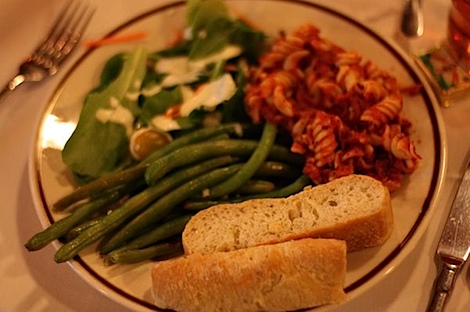 Since I gave up meat for Lent, I skipped the chicken and loaded up on the veggies (salad and green beans), pasta, and bread.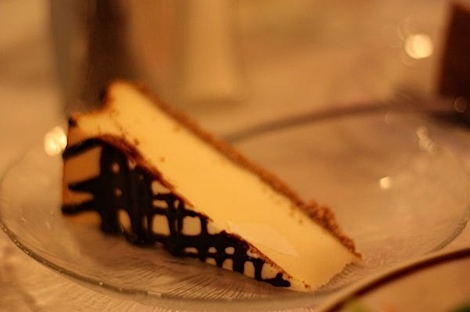 I got some chocolate-drizzled cheesecake for dessert. It reminded me that I have a Giada cheesecake recipe I've been itching to try – especially now that I've found my springform pan.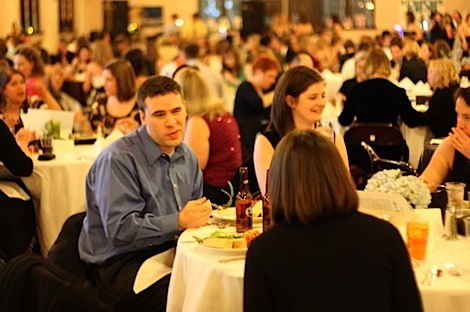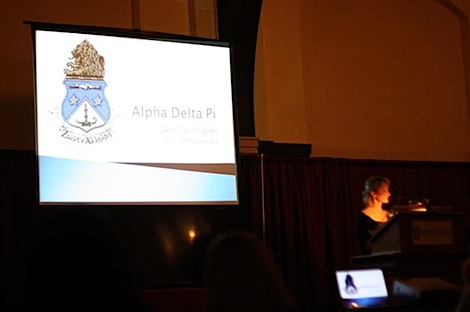 We had some presentations, one by our founding president – Marsh Hall Mosely. So awesome to have here there.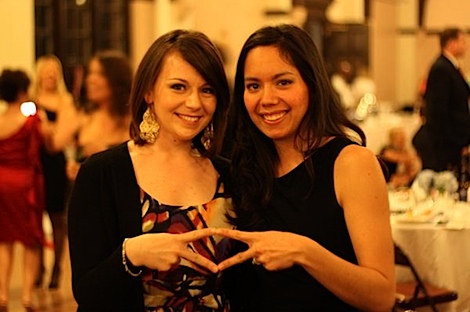 Guess who I ran into – Michelle of Pinque! <>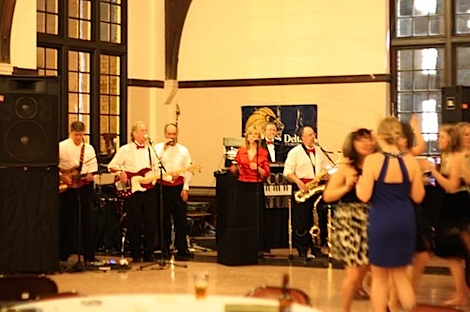 After the presentations, it was time to dance! We had a live band playing some great tunes.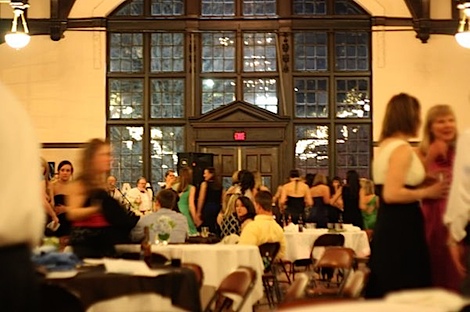 I only ended up dancing for one song – Cupid Shuffle. I totally felt like I was in zumba class doing it. 😆 Hubby snapped a photo of me dancing from far away.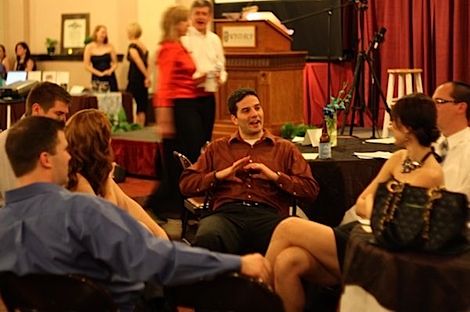 Mostly I caught up with some college friends.
Hubby and I took a TON of photos, but I only remembered to ask a couple people if I could post their photos on my blog, so I only posted a few throughout this post.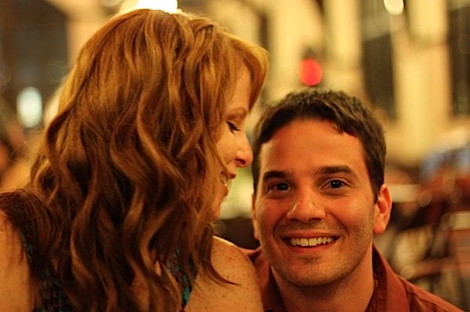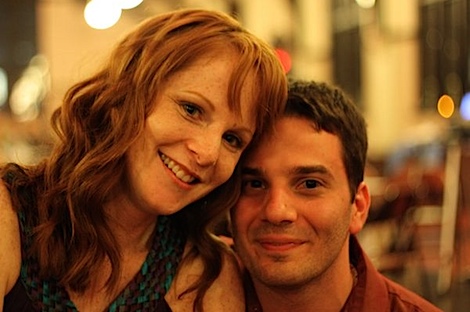 Beth and Peter (isn't Beth's hair fab!?)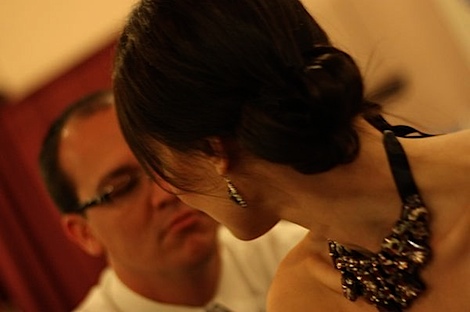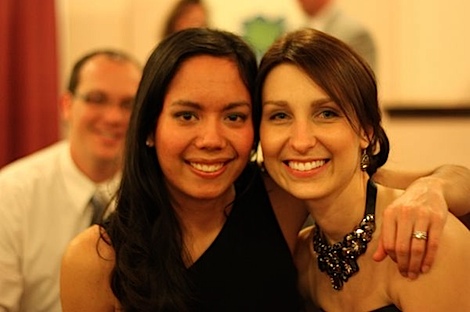 Me and Bri (I want her necklace – so cute!)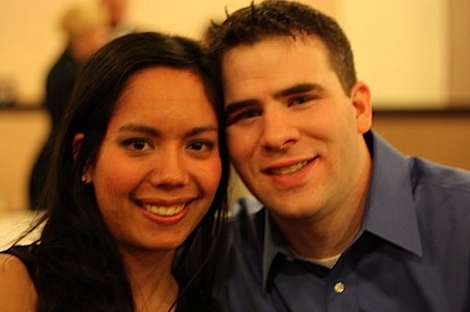 Me and hubby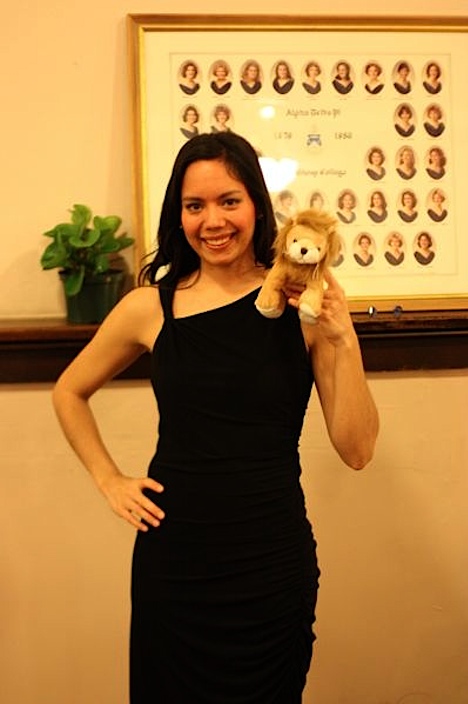 I made sure to get a picture with Alphie before we left.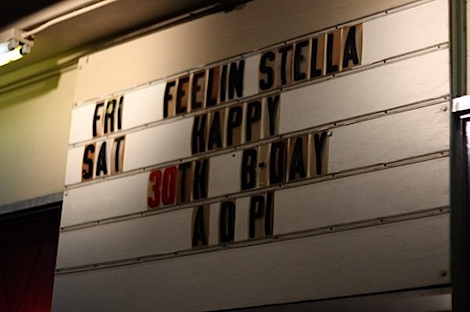 Next on the agenda – a visit to our fave local bar. Yes, they put a welcome sign up for us. Nice! 😆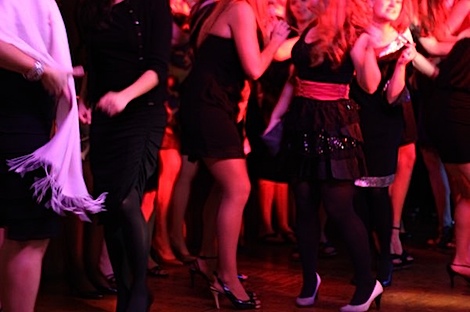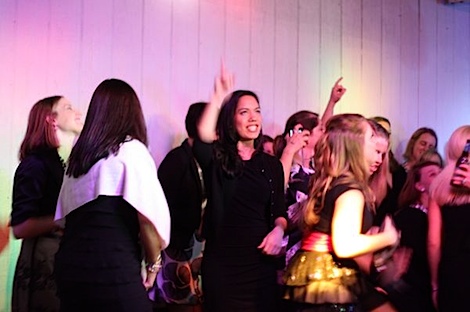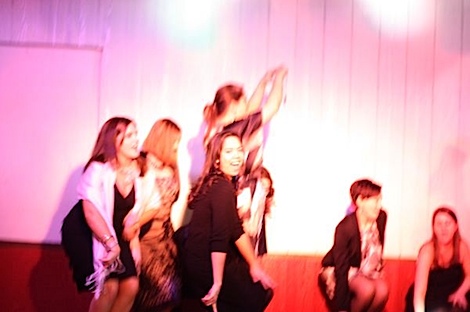 We all got on the stage to sing along with our song – Head to Toe (click to listen).
Hubby and I didn't stay at the bar too long before it was time to head home.
Wow, it was truly amazing to have so many of my sorority sisters all together on the same night. It was so great catching up with everyone and reminiscing on the good ole days. I even found out that there are a few sisters living pretty close to me, so I'm hoping to plan a couple get-togethers with them. I'm also reminded that I need to do a better job of keeping in touch with my friends. Life gets so busy that we forget to do simple things like call our friends or re-connect over email, but I don't want to let time pass me by. So, I'm hoping to work on keeping in touch. 🙂
Were you in a sorority? Which one?
Also, if anyone has any questions on sororities – feel free to send them via my Formspring page (click) or you can email them to thechiclife at gmail dot com.