I got a package today…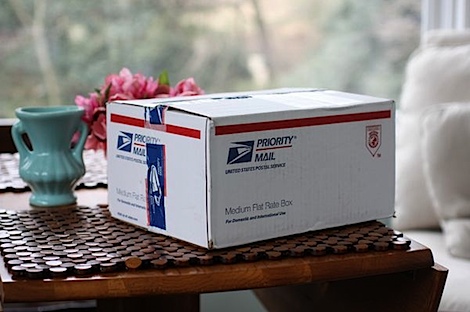 What could it be?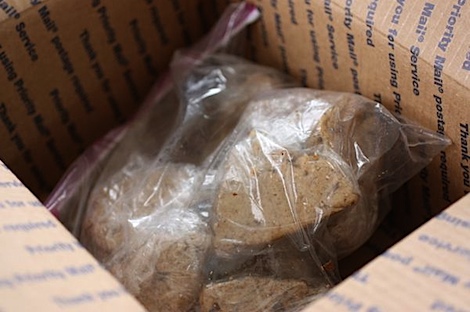 Chai Tea scones from Julie of Savvy Eat! I won highest bid on these in my Bake Sale for Haiti a couple weeks ago.
Click here for her Chai Tea Scone recipe.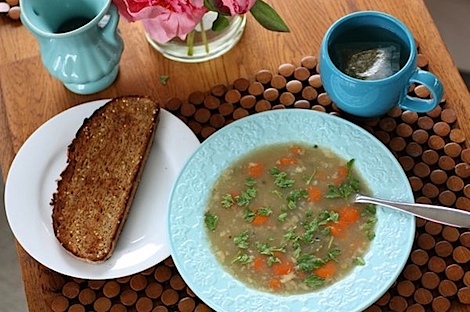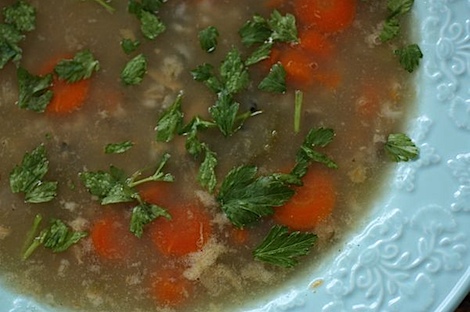 Still feeling sick so I had some Wolfgang Puck canned chicken and wild rice soup, which I freshened up with some fresh parsley from my potted plant.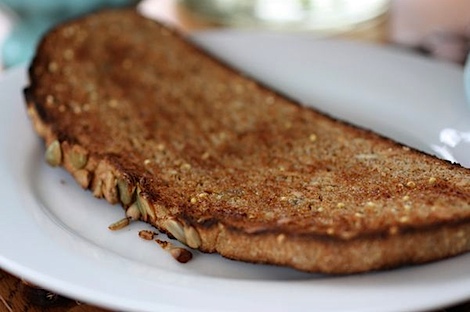 I also had some Great Harvest Dakota toast with a touch of real butter.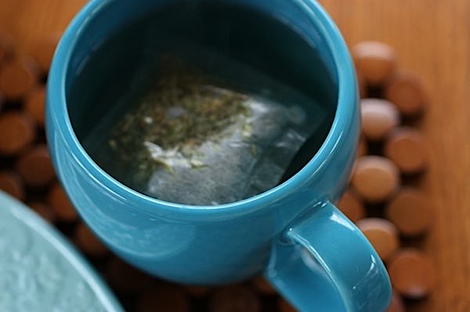 Hot tea to drink – Celestial Seasonings Peppermint.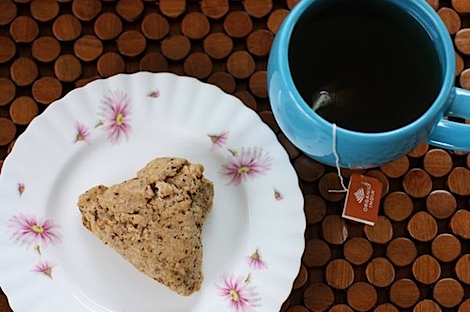 After lunch, I couldn't wait to dig into one of the Chai tea scones with some hot Chai Masala Tulsi tea.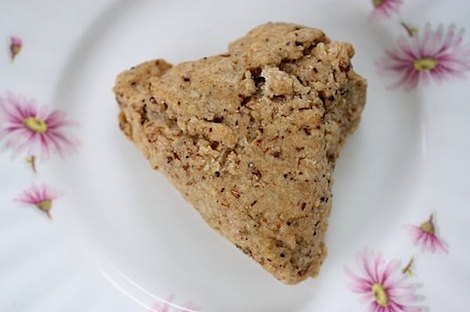 I love how the scone looks like a heart. Just in time for Valentine's Day!
The scone was dee-lish! Thank you Julie! I love it! Can't wait to dig into the others tomorrow!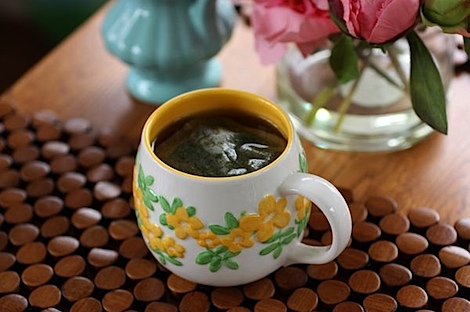 As if I hadn't had enough…more tea. Love this cheerful mug!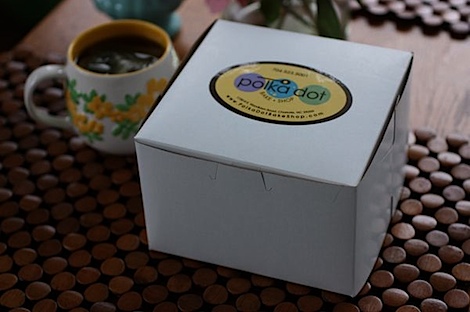 Just as I was photographing my tea, hubby came home with another Valentine's surprise.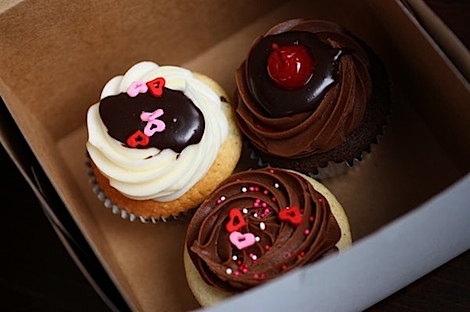 Cupcakes!
How bout it started snowing again?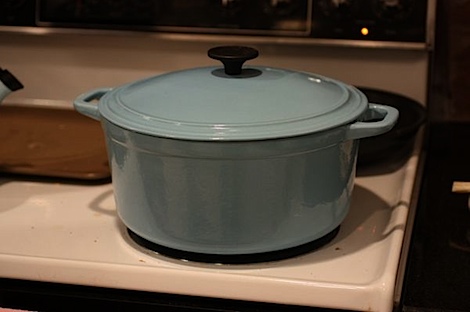 I got some of Mom's Get Well Soup (click for recipe) started on the stove before taking some photos of the snow.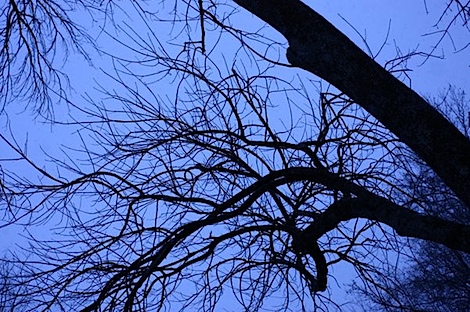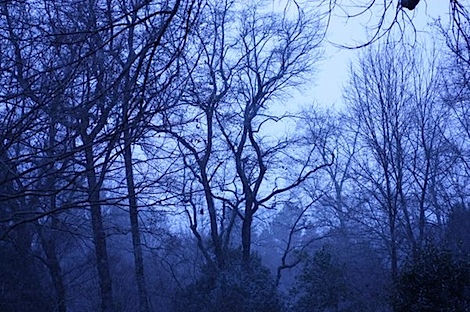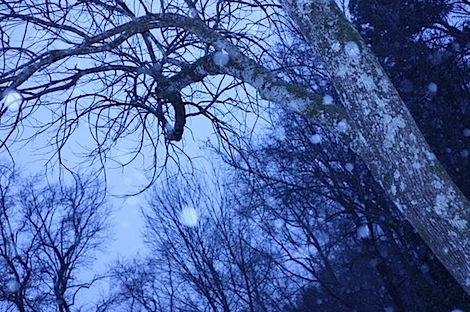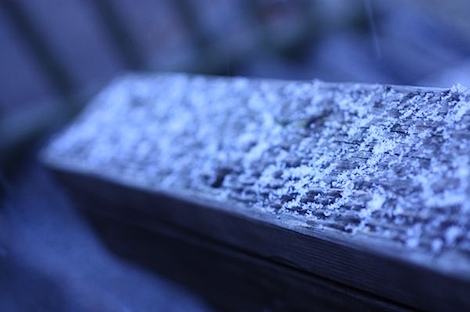 I used my white balance to get the photos extra blue.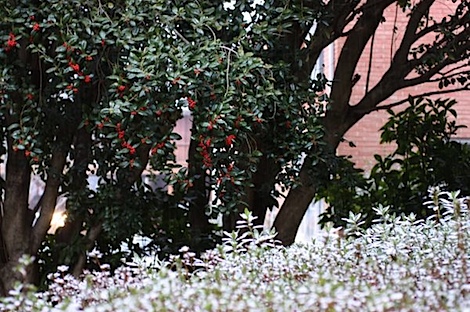 It was really more like this outside. 😛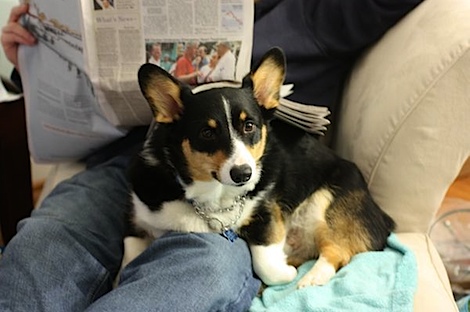 I came back in to finish the soup.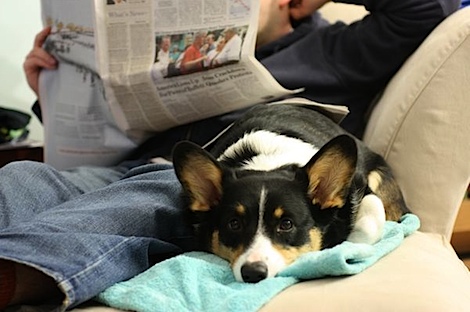 Bailey got comfy with Hubby while I cooked away.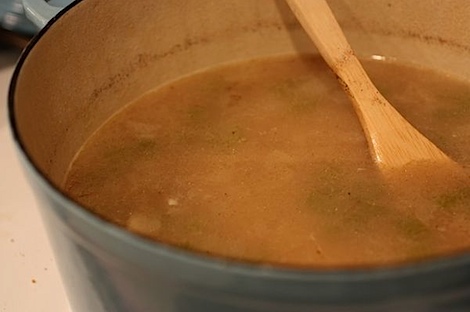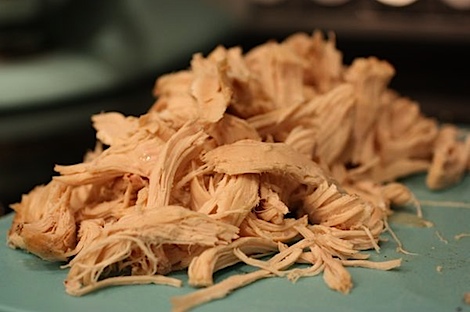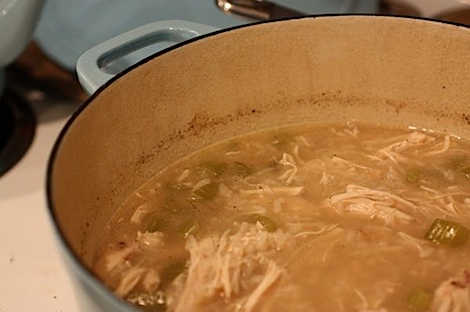 Though it takes awhile to cook, this soup is so easy to make and always makes me feel better.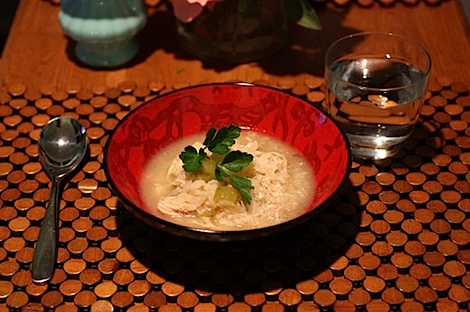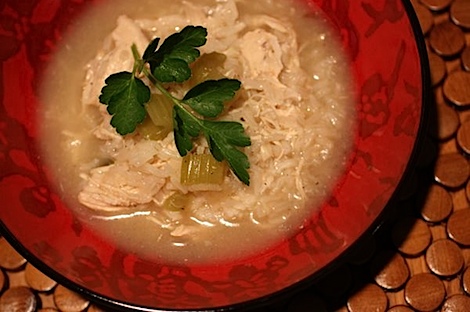 Dinner is served with some fresh parsley to brighten the flavors.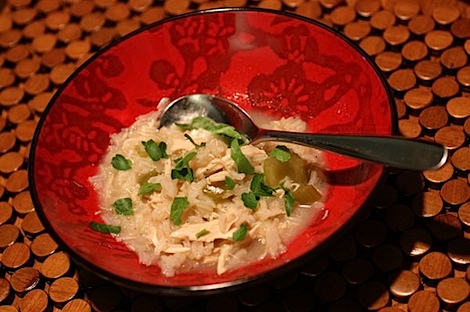 Seconds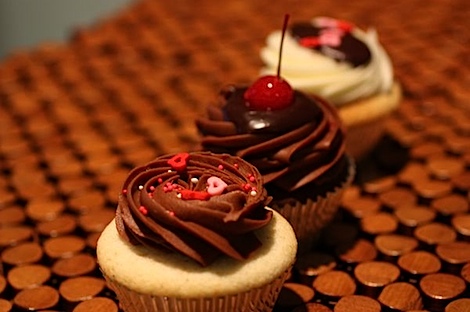 As for those cupcakes…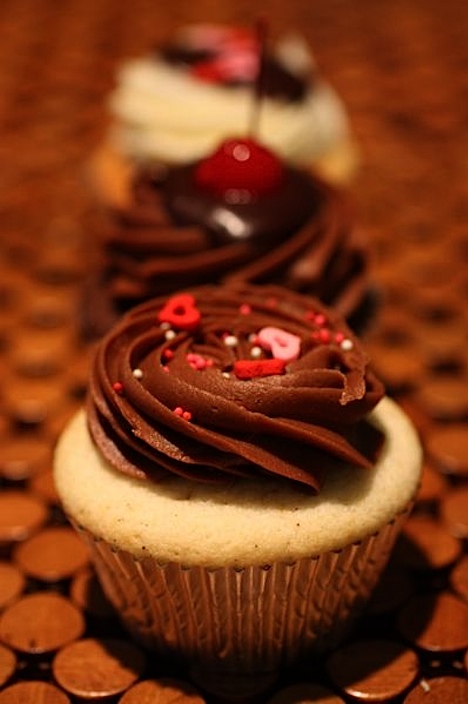 Hubby and I dug into a couple tonight.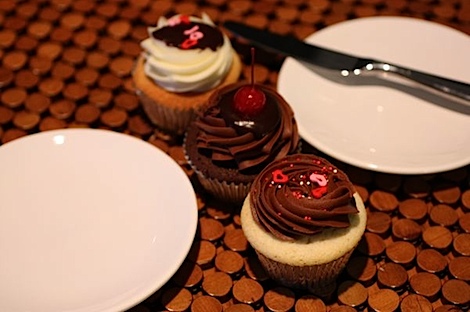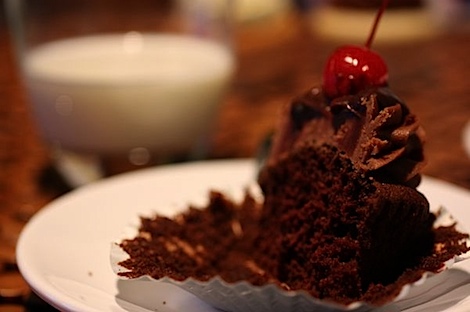 First we dug into the chocolate/chocolate cupcake…with some organic milk. We each got half.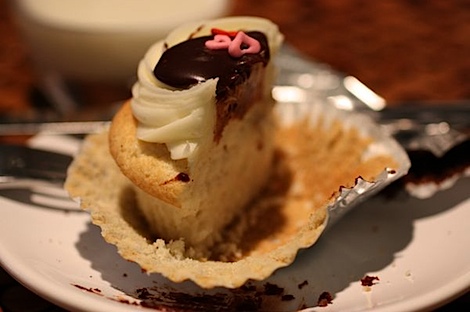 We halved a vanilla cupcake with cream cheese icing and chocolate ganache. Yummmmm…soooo good!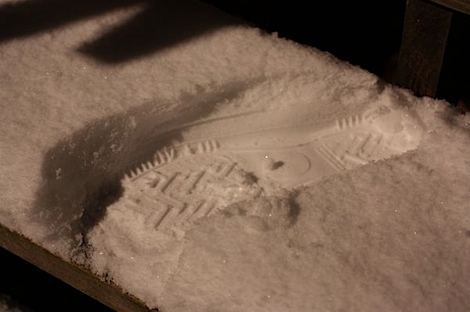 I can't believe how much snow is on the ground! I hope it stays like snow as long as possible…our snow turns into ice far too quickly here in the South.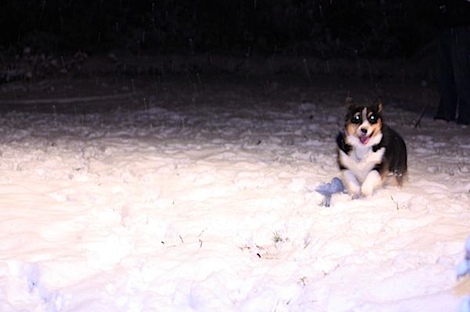 Hubby took Bailey out to play. He loooves the snow!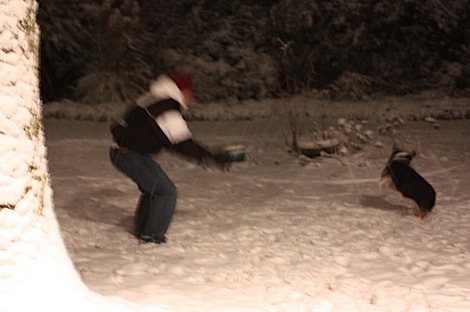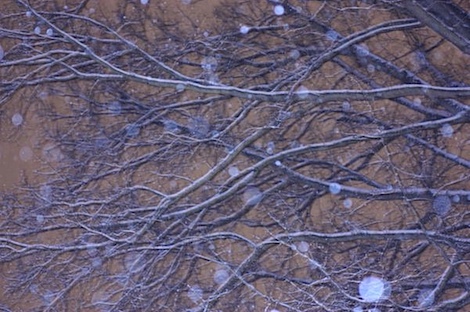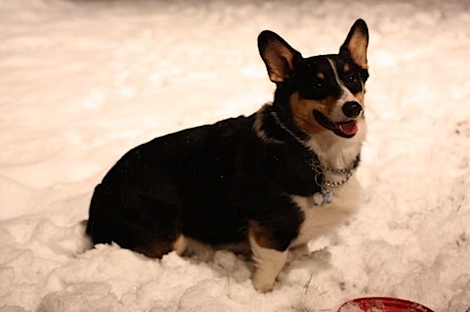 So, my plans tonight were foiled by my being under the weather. I had plans to go to a zumba event (one I've done before and LOVED) but when one feels sick, one doesn't really feel like dancing…or going anywhere. I was also supposed to go to a friend's Olympic-themed party. Alas, I didn't do that either. 🙁
I have enjoyed some get-well soup, watched The Hangover for the second time, and gotten some QT with hubby and Bailey, so that's good. I just hope I start feeling better soon. I hate to be sick!
Reader Question: What's your favorite thing to eat when it's snowing (or just really cold for those of us who don't get snow)?