I woke up excited for today. There were so many fun things going on starting with a fabulous oatmeal brunch at Kath's house.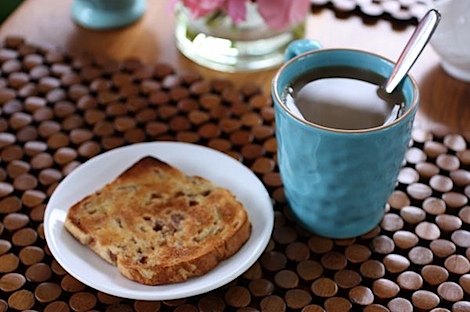 Since brunch wasn't starting till 10 am, I snacked on a piece of cinnamon chip toast with a dab of real butter and some Earthfare coffee.
Soon enough, I was on my way to Kath's for oatmeal…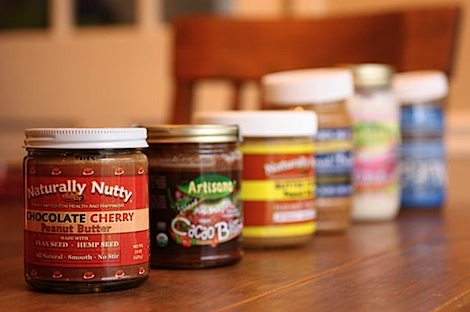 As you would probably expect, Kath had a plethora of topping options: tons of nut butters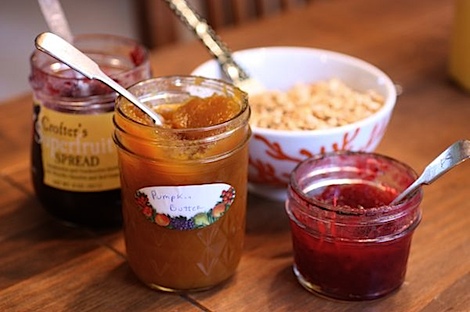 Jams and jellies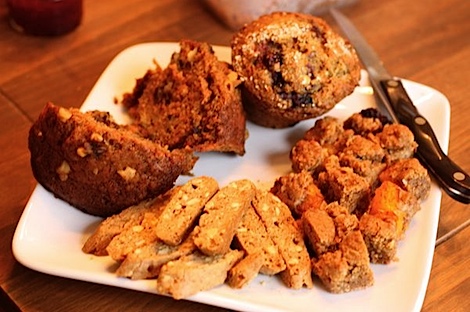 Great Harvest muffins and some of Fran's delish almond anise biscotti (yes, I thought about hoarding it all for myself but I was feeling generous and brought some for others to enjoy the awesomeness of it)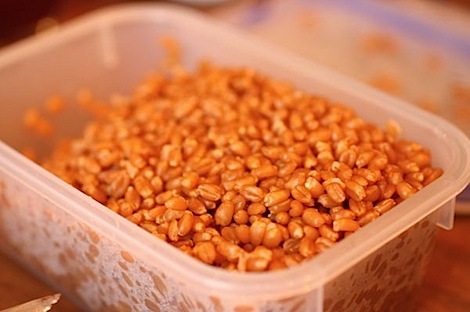 Wheatberries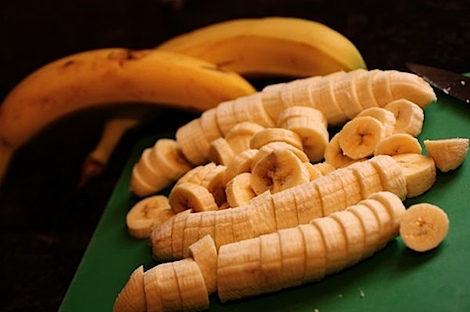 Bananas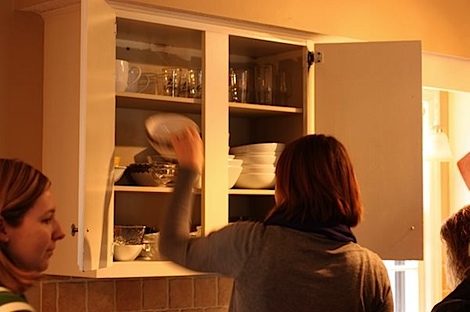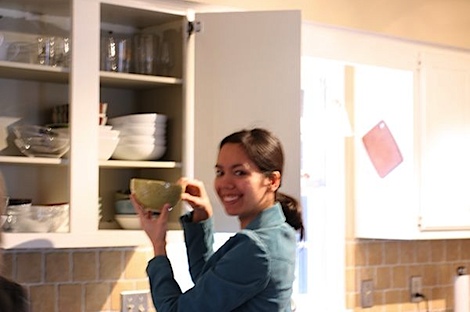 Picking our bowls.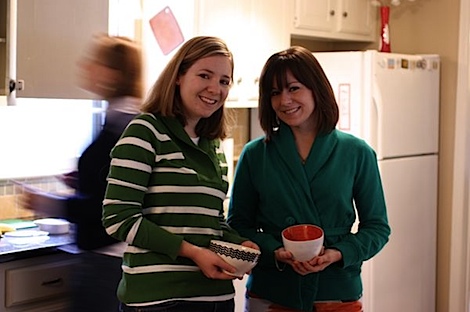 Kate and Michelle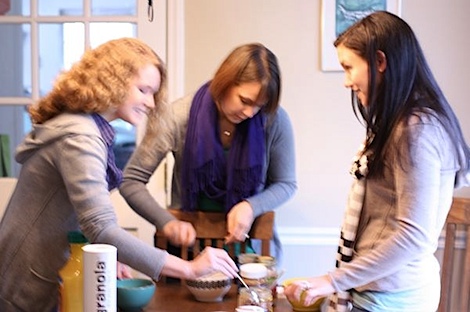 Stacy, Jessie, and Emily select toppings.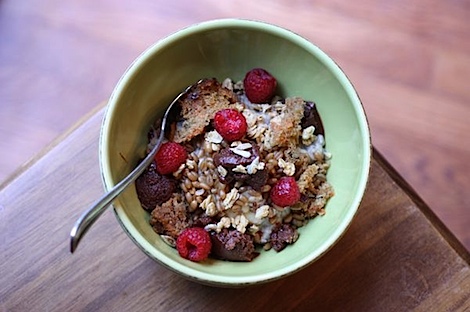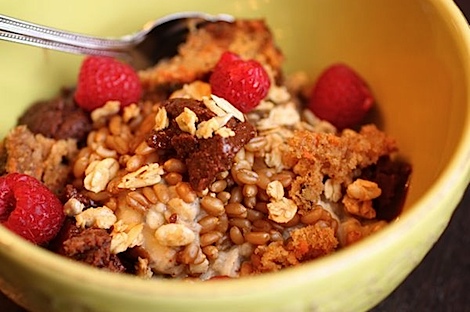 I selected quite a few toppings:
Cacao Bliss
Wheatberries
Granola
Muffin bits
Raspberries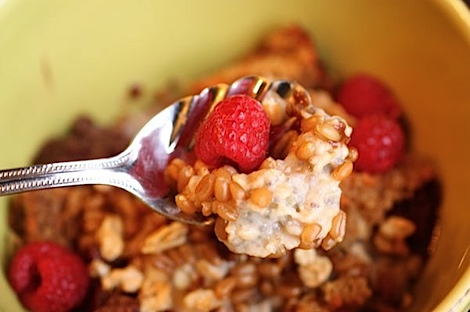 I got to use a neat spoon, too!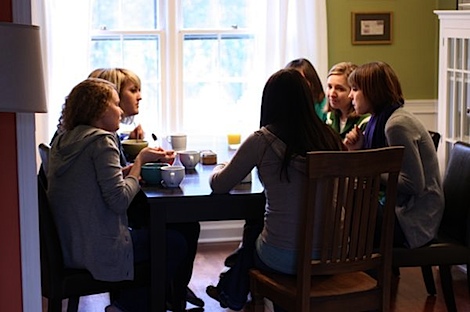 Chowing down.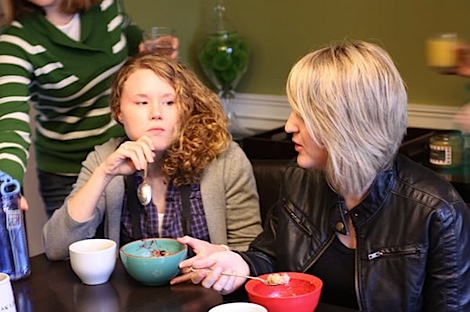 Stacey and Whit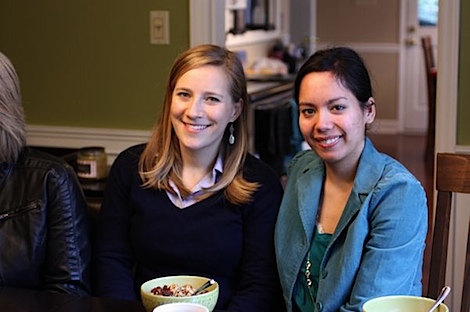 Kath and moi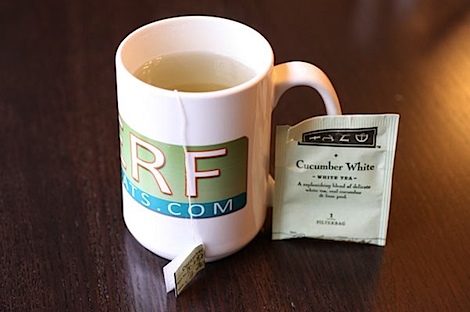 Tazo Cucumber White tea in a KERF mug!
We hung out for awhile just chatting the morning away. So simple but so fun! I had a great time! Thanks Kath and ladies! 🙂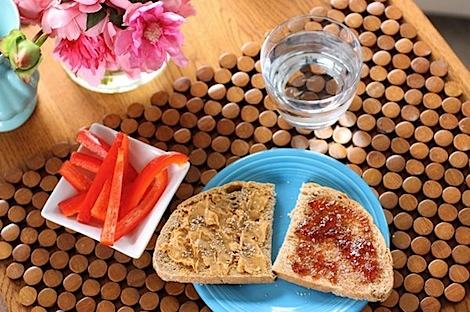 Soon enough, it was time to get ready for something BIG! I had to drive straight home from Kath's, get changed, and throw back a quick meal.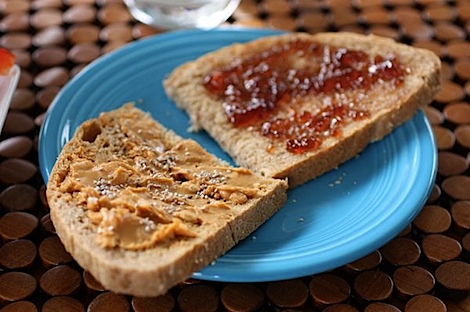 I had a AB+JwC – Barney Butter (almond butter) and organic pomengranate jelly with chia seeds on Great Harvest honey whole wheat.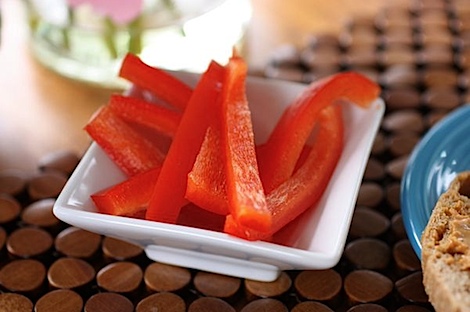 On the side – some fresh red pepper. I would have liked some hummus to dip this in, but boy are bell peppers good all on their own!
As for the BIG event – dancing with the Charlotte Bobcats and conquering stage fright! More on that next time…I gotta get some sleep. G'night!