So, I refreshed my iPhone and I guess my drop down lists are working ok. Phew! Has anyone had any trouble with the top navigation on my web site or seen any other issues? I thought I broke it but maybe I'm not as bad at this stuff as I thought! 😆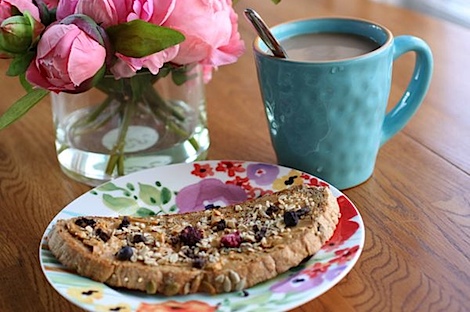 Moving on…I whipped up a quick breakfast today – POWER TOAST!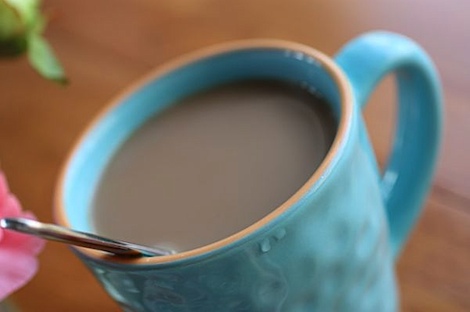 Fresh Market Spring Blend coffee…mmm…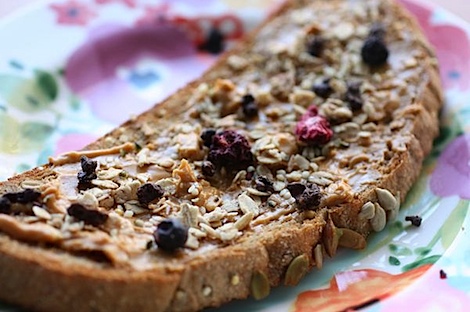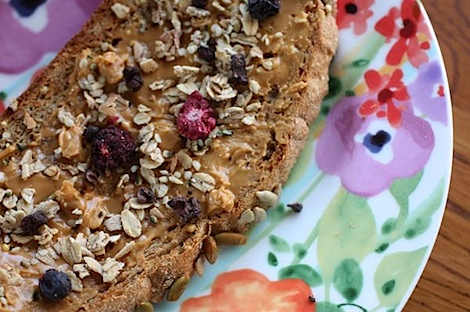 Power Toast toppings:
Have you tried hemp seeds? What are you waiting for? They rock and are so good for you! 🙂
I got started on Project Hydrate pretty early today. I think I could have started even earlier, but I was bombarded with emails and requests and was too busy trying to make progress with work to drink. Silly, no? I should have 5 seconds to take a sip here and there.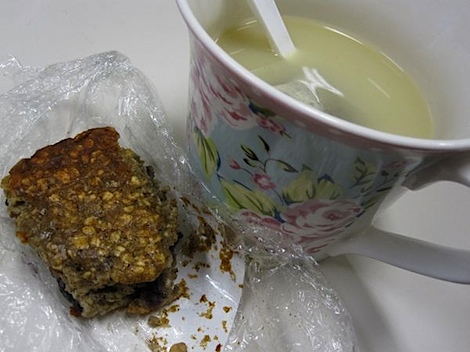 Leftover blueberry almond bar from yesterday plus a yerba mate latte.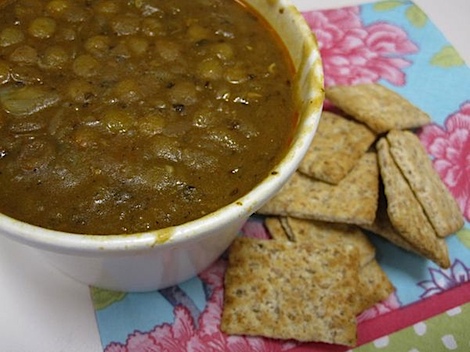 Hubby was a doll and brought me lunch: lentil soup. Mmm…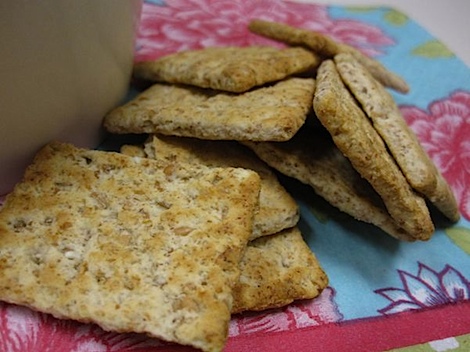 I had some Kashi honey sesame crackers tucked away in my desk in a tupperware. I love keeping these on hand – so convenient!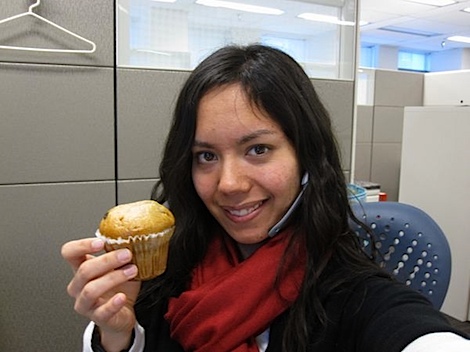 He brought me a vegan chocolate chip muffin, too! I ADORE these!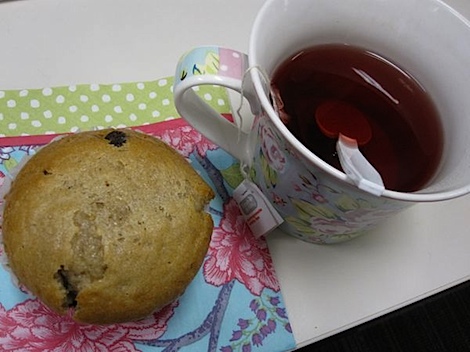 I had the muffin with some white pomegranate tea.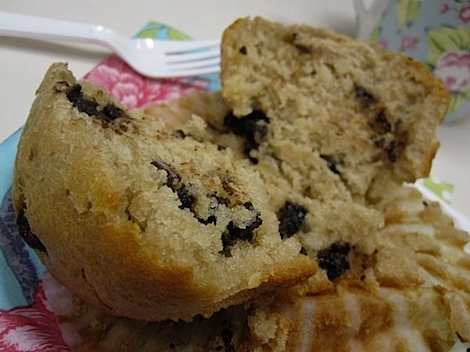 Mmm…
And, I totally brought an apple to work today but totally forgot to eat it. Doh!
*
*
*
I ended up leaving work late-ish and headed straight for grocery store to pick up ingredients for a late prep day.
But FIRST! I hit up the book store. I LOVE book and magazine shopping. I could do it for hours and hours on end (esp if I was in Barnes & Noble with access to hot beverages).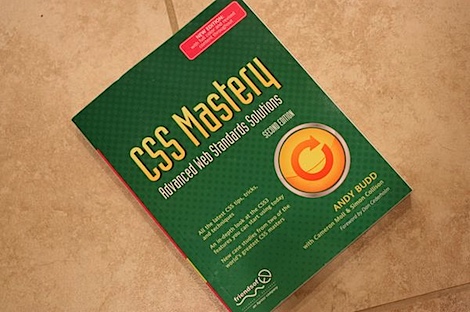 And in case my inner geekiness was ever a question…behold – my book of choice tonight – CSS Mastery by Andy Budd. Oh yea!
*
*
*
Hubby and I had plans to pick up groceries to prep a soup for the rest of the week and for dinner.
Instead, we scrapped that idea to give us more time for tonight's projects – organizing our TAXES. Ugh! I hate taxes. They're such a pain!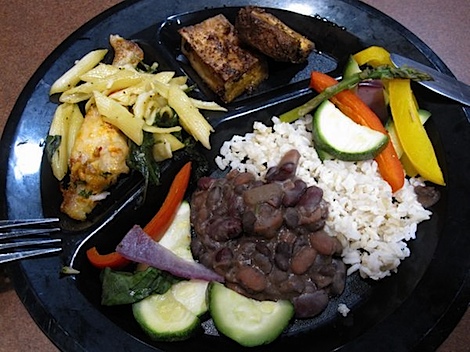 Anywho, hubby and I got food from Earthfare. I got some baked tofu, brown rice, beans, and steamed veggies. I was kind of hoping to get a kid's grilled cheese with sweet potato fries, but the cafe was closed by the time we got there.
Hubby had me put some fish and pasta on my plate for him.
The tofu was great! I'm not sure how they seasoned it, but I really liked it!
Btw, quick note that though Earthfare had both metal and plastic silverware. I went for the silver. Whenever possible, I try to make small, easy changes to go green. Metal silverware can be washed and reused. Plastic silverware has to be thrown away. Reduce, reuse, recyle! 🙂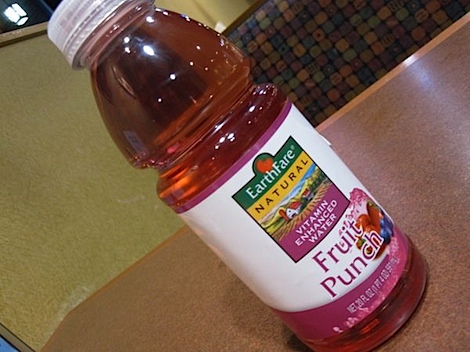 I had a sip or 2 of hubby's Earthfare vitamin water.
Anywho, this makes 2 earthfare meals in one day!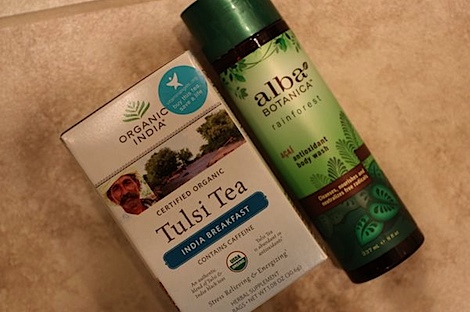 I also picked up more Tulsi Tea – this time in India Breakfast – and some Alba Botanica body wash. I want to go green with my bath and body products, but I'm really picky, so I'm going to start by testing out some organic body washes.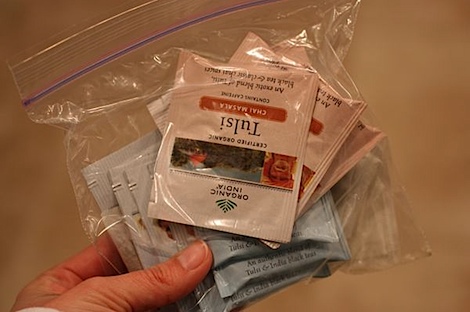 I packed a baggie of tea to take to work tomorrow – Tulsi tea in Chai Masala and India Breakfast and more Yerba Mate!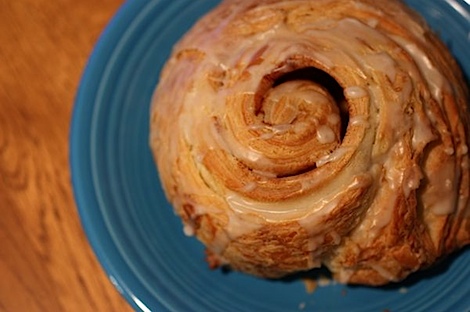 As for moi, I noshed on this cinnamon roll (also from Earthfare) whilst watching what I thought was the first new season episode for Flash Forward. Turns out…it's not till Thursday. Gah!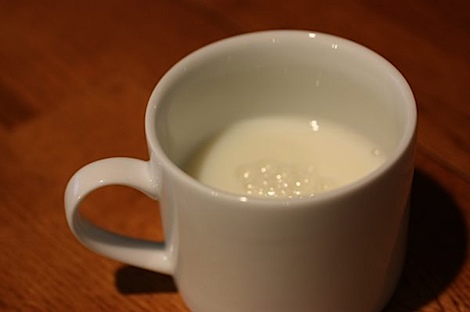 Some organic fat free milk.
And, for a project, for most of the night, I worked on…
Taxes, taxes and more taxes.
We almost finished up tonight, but boy is it a lot of work! We had papers and receipts everywhere!
Project Hydrate Day #9
I'm still working on getting started on my water intake earlier in the day. Perhaps some water with breakfast is what the doctor ordered?
Consumed:
pink water bottle – about 4 cups
1/3 turquoise water bottle – about 1 cup
2 cups hot tea
Almost there!
How are you doing with Project Hydrate? What is your biggest challenge with getting proper hydration?