Sunday morning after Serena and Dan's beautiful Key West wedding, hubby and I headed out for brunch with our new friends Rachel and Frank.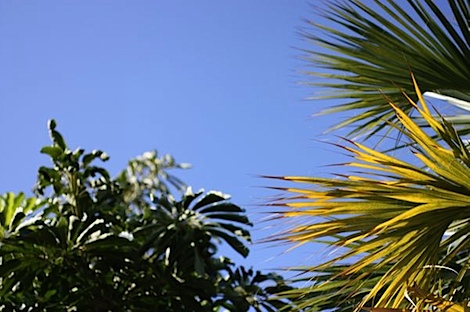 The gorgeous weather continued with more bright blue skies that made the surrounding greenery POP!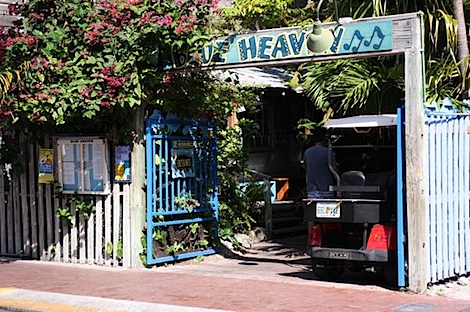 After research on Yelp (click for reviews), we decided to try out Yelp's #1 brunch spot in Key West, FL – Blue Heaven (they have a blog!). Word on the street is that Ernest Hemingway used to frequent this place.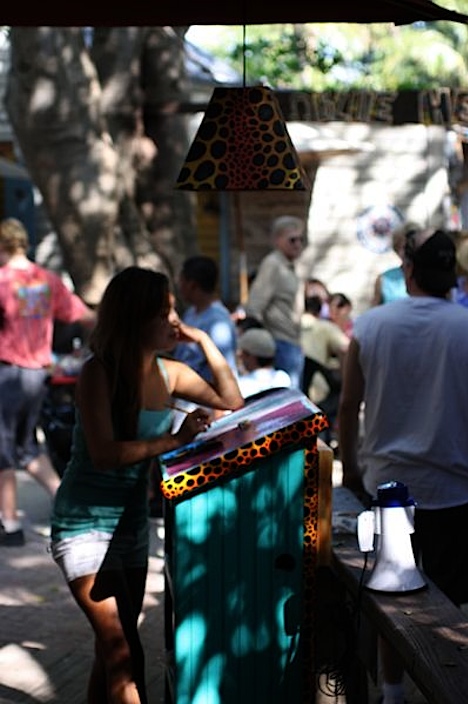 After checking in with the hostess, I wandered around camera in hand to take some shots of the scenery.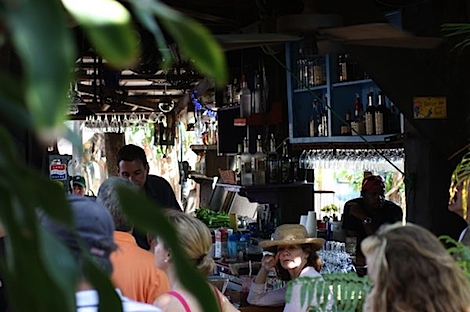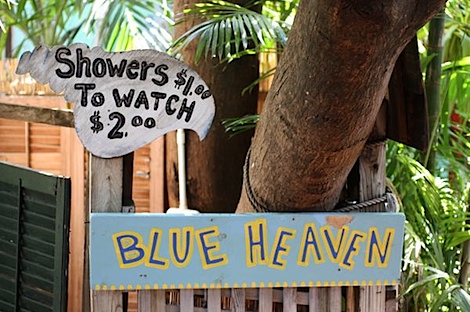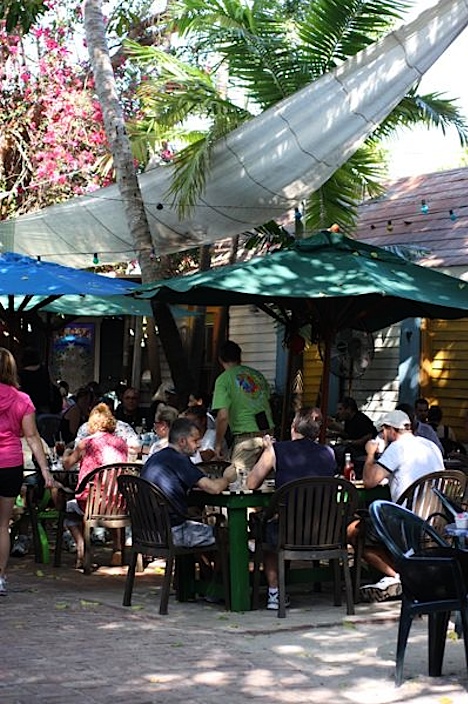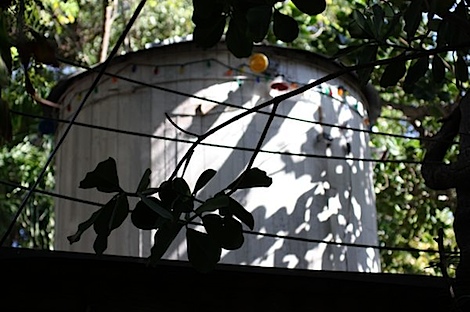 Inside, there was outdoor seating with quirky decorations. The vibe was very fun and eclectic and there was live music going on.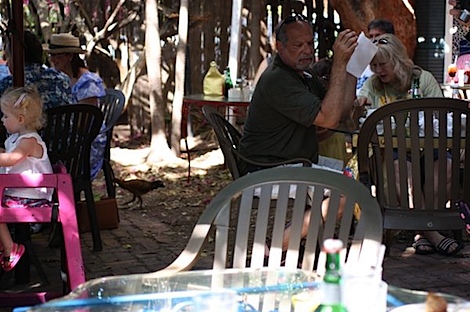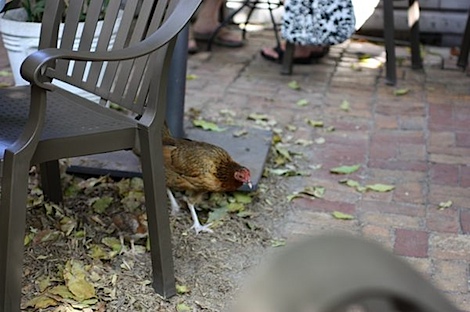 And yes, the reviews are correct, there are chickens and roosters running around everywhere. Of course…there are chickens and roosters running all around Key West in general. 😆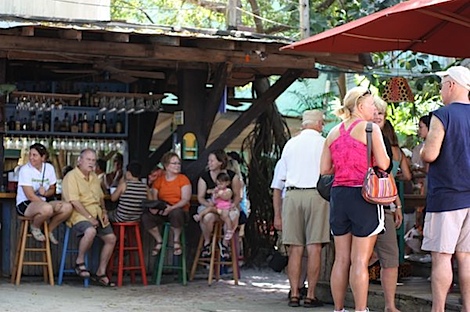 After about a 30 minute wait (this place is popular!), we were seated at our table.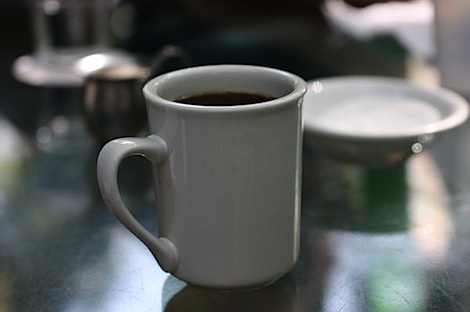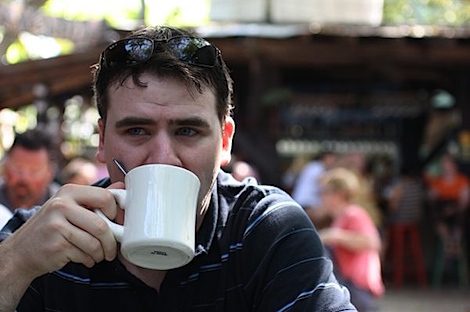 We started with coffee.
I based my brunch selection completely on the overwhelming amount of reviews on Yelp recommending banana bread. I really wanted to try Blue Heaven's homemade granola, but granola and banana bread didn't seem like a good idea.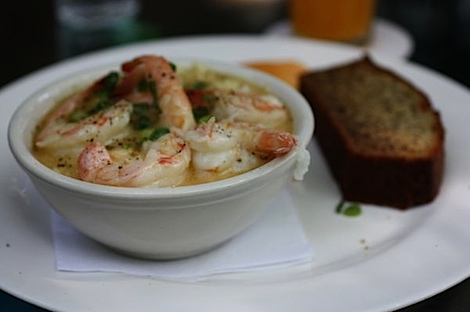 Rachel got the shrimp and grits with a slice of banana bread.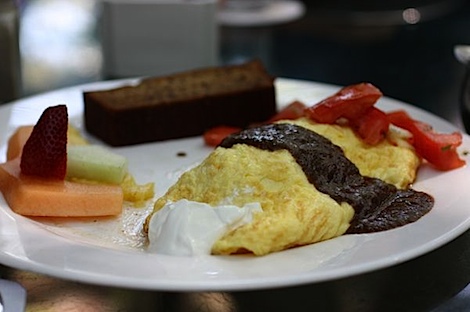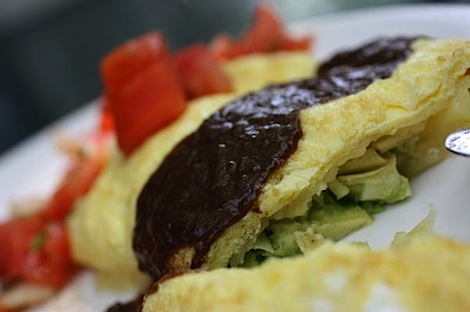 I got the avocado omelet (avocado, cheese, black bean sauce) with banana bread and even got a small side of fresh fruit.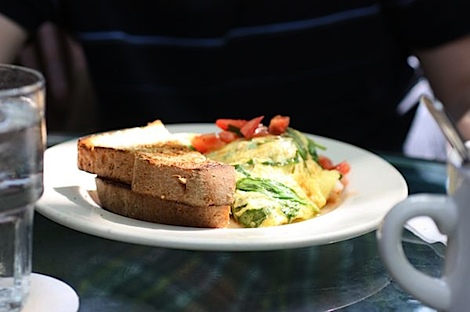 Hubby got the shrimp omelet.
And I would have taken a photo of Frank's omelet, but he got the same thing I did! I am sad I forgot to get a group shot of our table!!! Doh!
I thought brunch was really good and yes, even that banana bread everyone raved about. I still really like my Spelt Banana Bread (click for recipe) but the BH version was really tasty, too.
In case you missed it, be sure to check out my photos from the Key West rehearsal dinner and ceremony/reception for some serious eye candy photos.