Hubby and I hit up the Simonton Court breakfast bar first thing Saturday morning.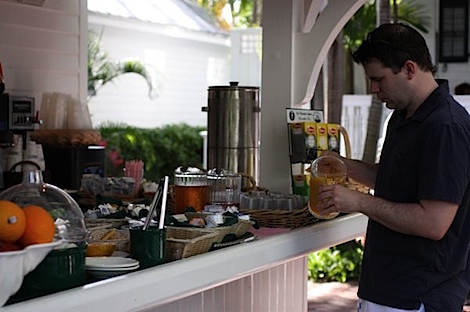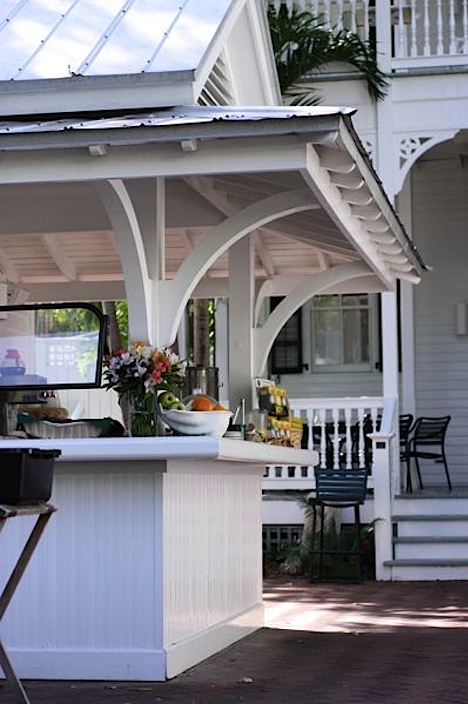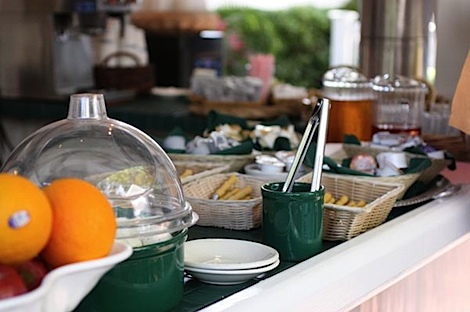 They had bread, bagels, french toast, waffles, fresh fruit, toppings, hard boiled eggs, juices, tea, water, and coffee.
I had a coffee, WW toast with PB, french toast with quasi-syrup (the sickly sweet stuff), and a hard-boiled egg.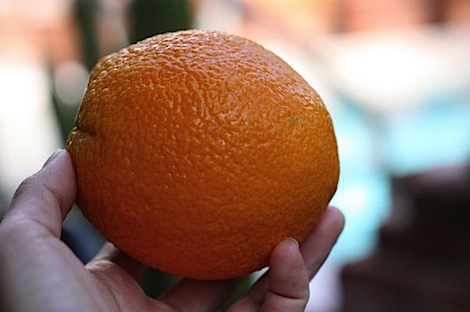 I had an OJ for a fruit serving and some vitamin C.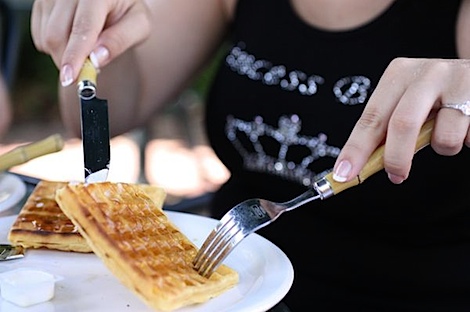 We stayed awhile and eventually the bride, Serena, joined us.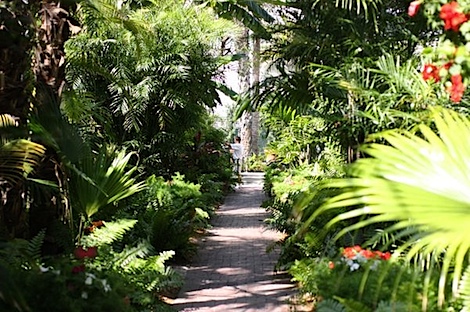 The weather was gorgeous.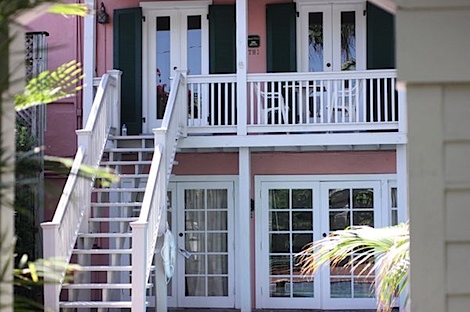 After a shower, I headed to Serena's room to get ready for this fabulous Florida Keys wedding.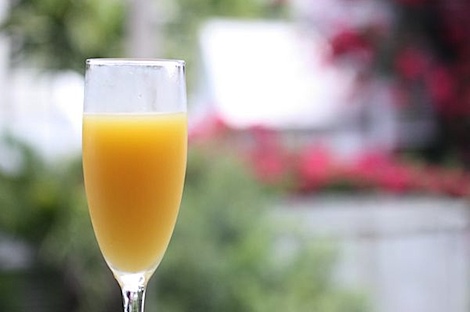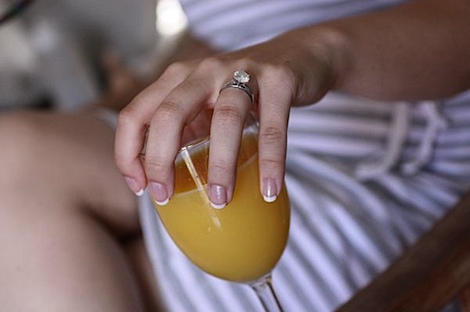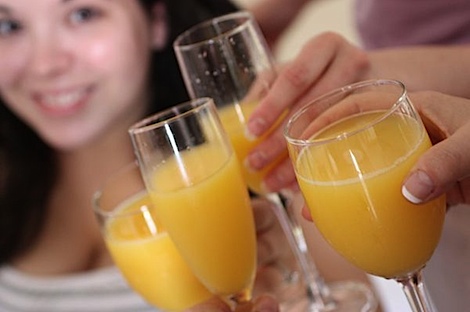 We had mimosas. Yum!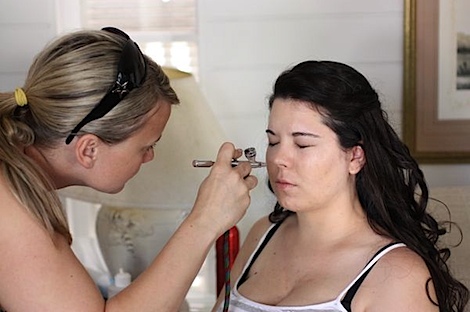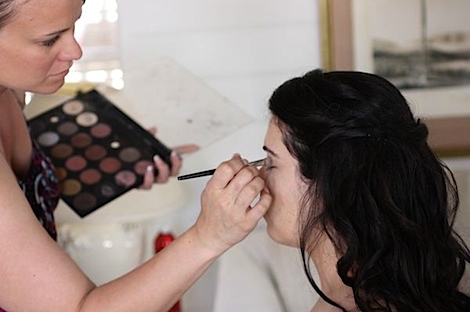 Serena got her hair and makeup done up.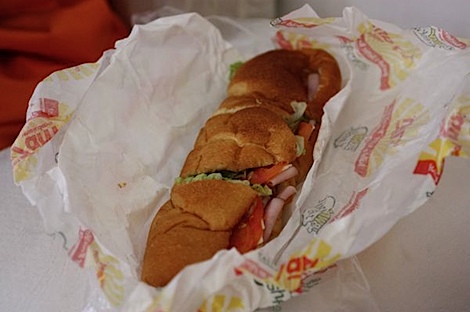 We had Subway for lunch. I had about 2 pieces of turkey sub.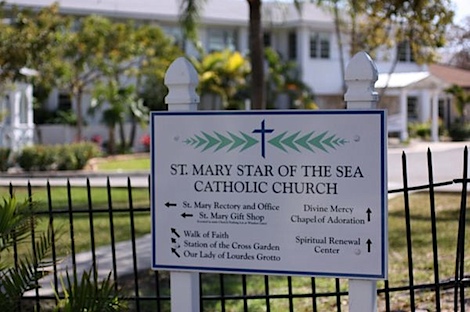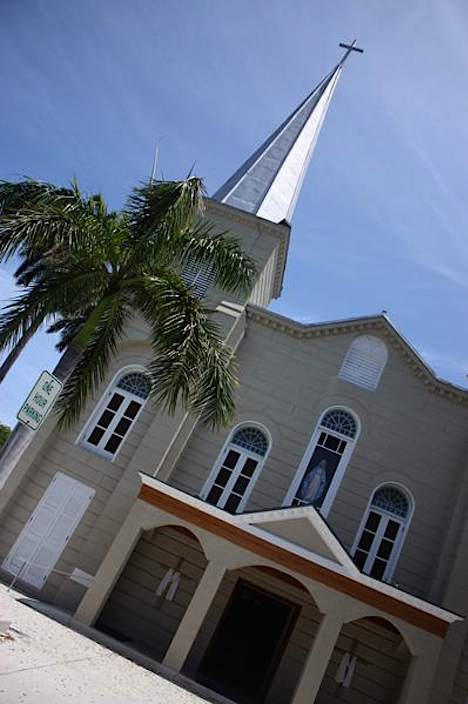 Soon enough, it was time to head to the church – Mary Star of the Sea.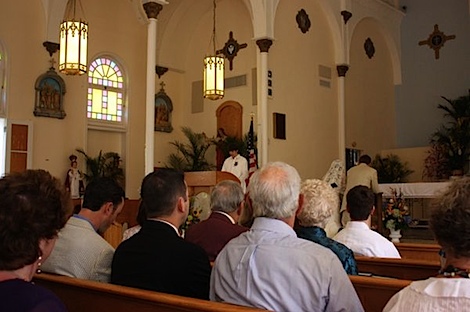 The inside of the church was gorgeous.
I didn't take many photos since I was a bridesmaid, but hubby snapped a few.
First kiss!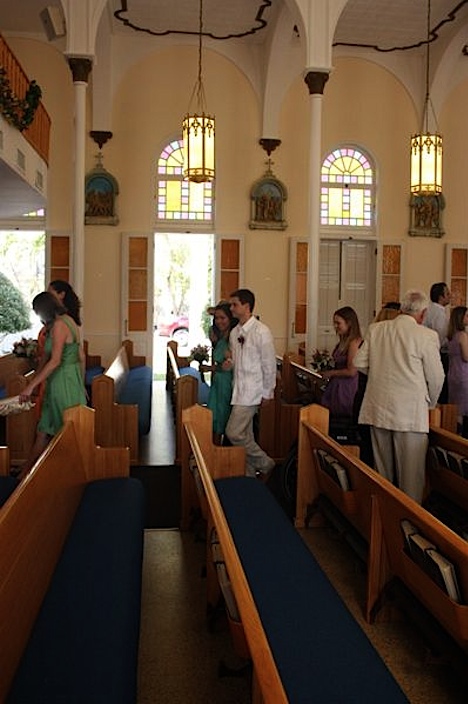 I loved how they had doors all down the length of the church open.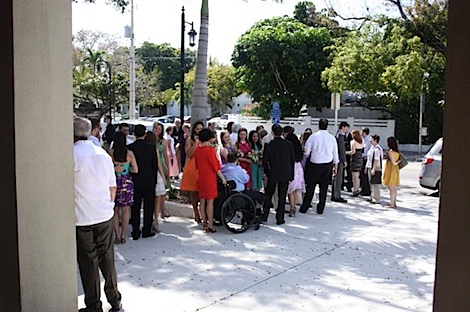 We said hello to the guests on their way out.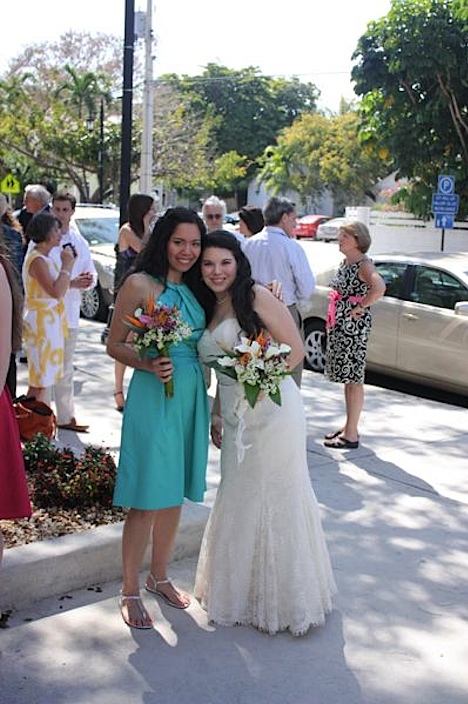 Aww….Serena's all married and stuff! 😉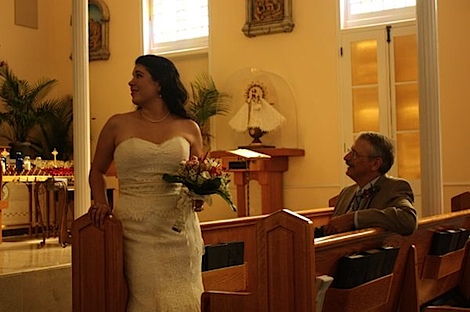 Rachel (she has a blog – check it out!), moi, Andrea. Lexi was here, too, but I didn't get an OK from her to use photos of her yet, so I cropped her out for now. Sorry Lexi!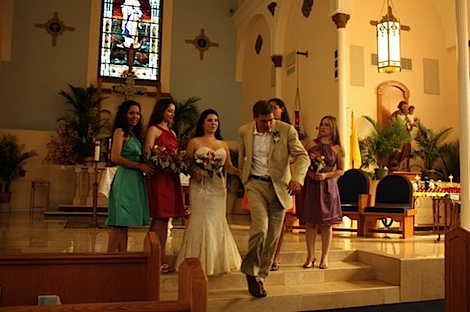 We went back in the church for photos.
Then, more pictures on a beach and then a pier.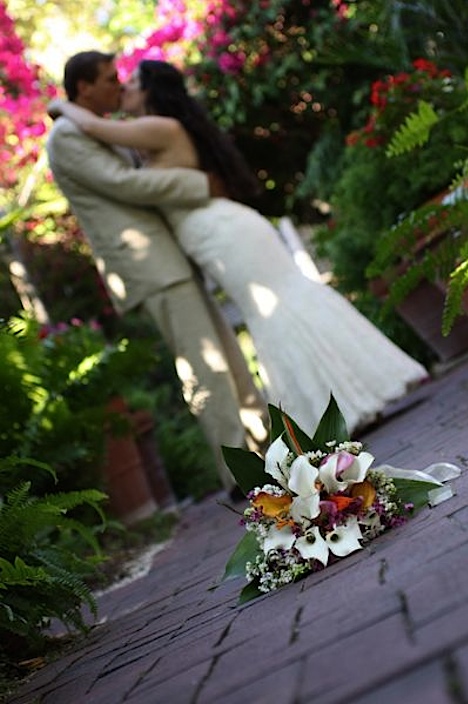 I grabbed the bride and groom to do a couple quick wedding photos of my own. Does this one look familiar?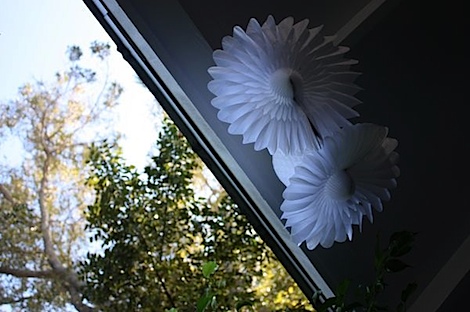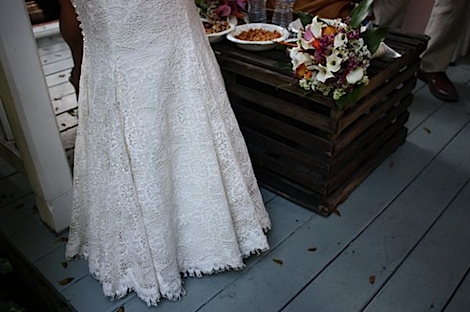 Then, back to one of the cottages for a couple cocktails before the reception started.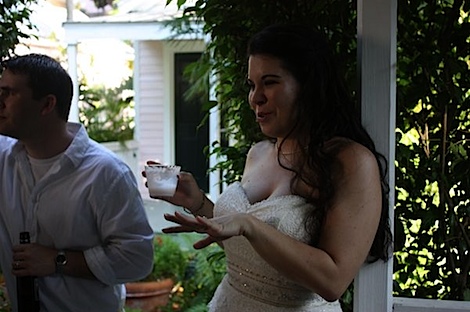 New ring!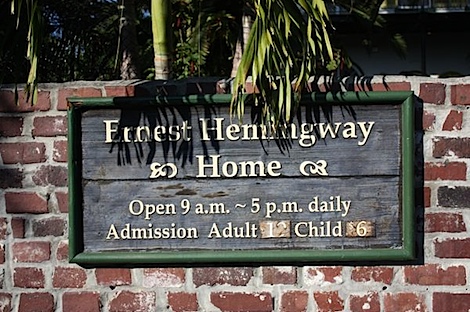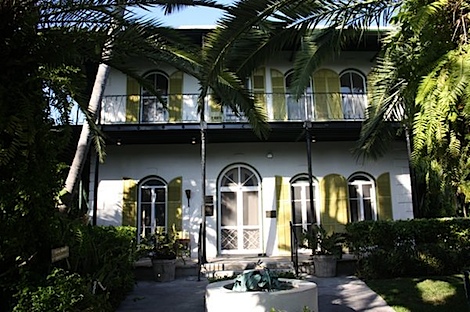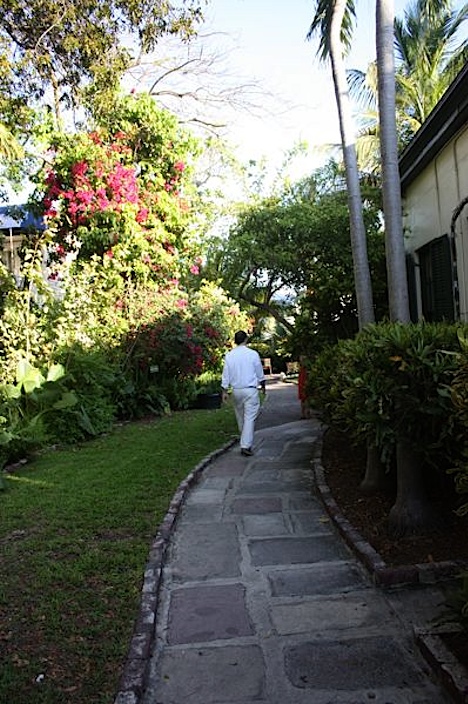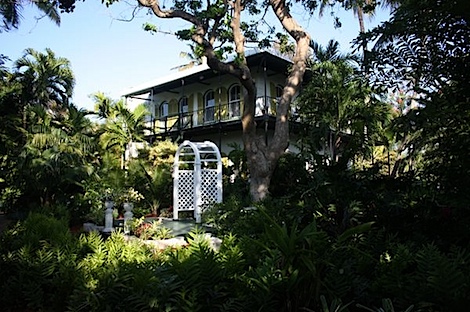 The reception was at the famous Ernest Hemingway house.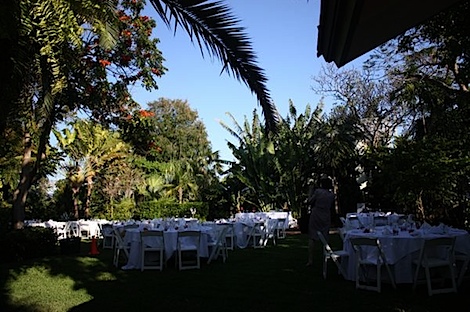 The weather was gorgeous…all night long, too!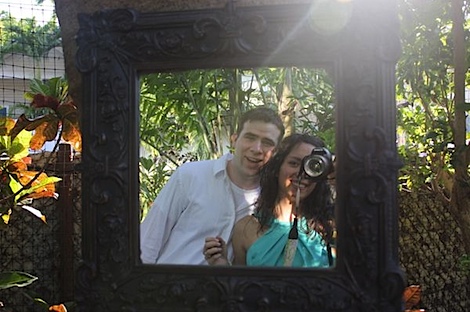 Cheese!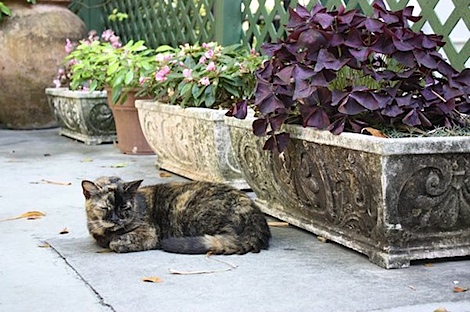 We found a few of the six-toed cats. I didn't check this one's paws, but there were a few of them running around.
I snacked on some of the appetizers being passed around.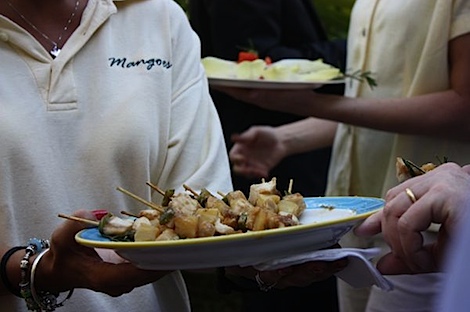 Chicken kabob.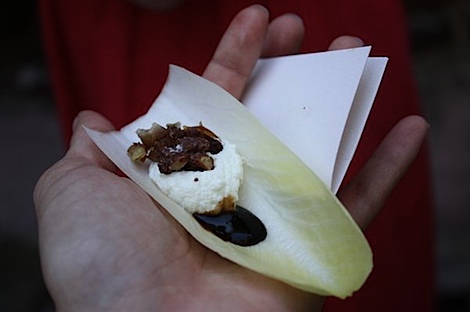 Endive leaf with goat cheese, candied nuts, dates, and balsamic vinegar.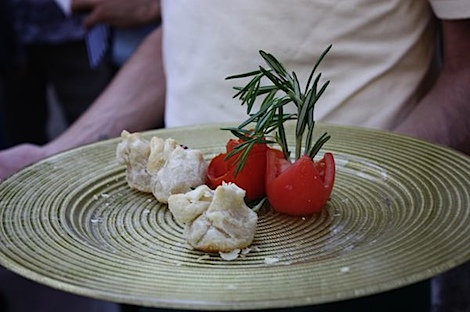 Brie and jam puff.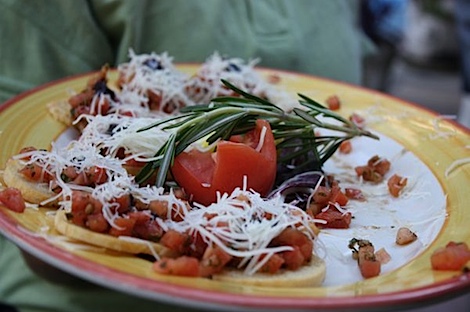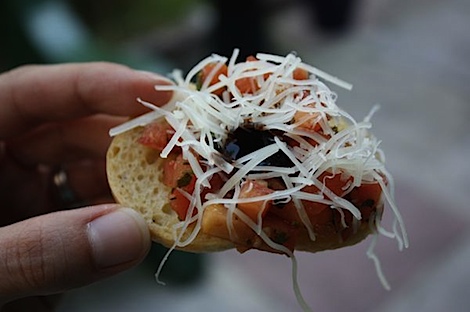 Bruschetta.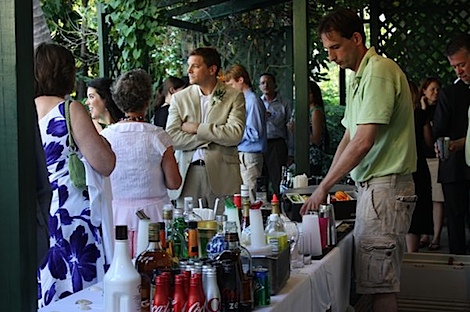 Cocktails!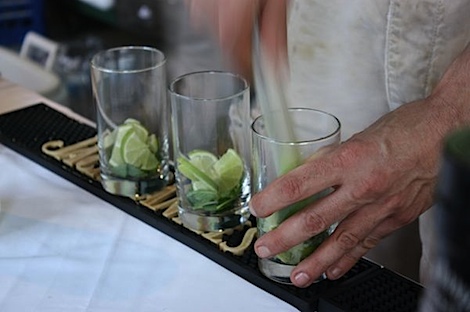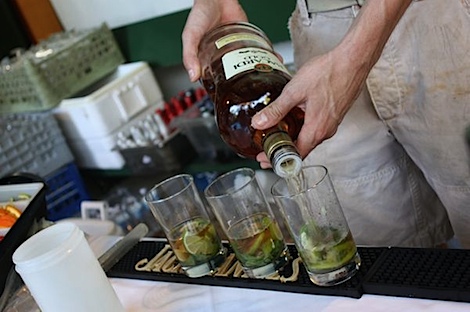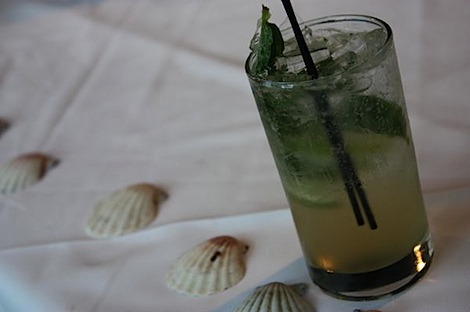 I went with mojitos for most of the night.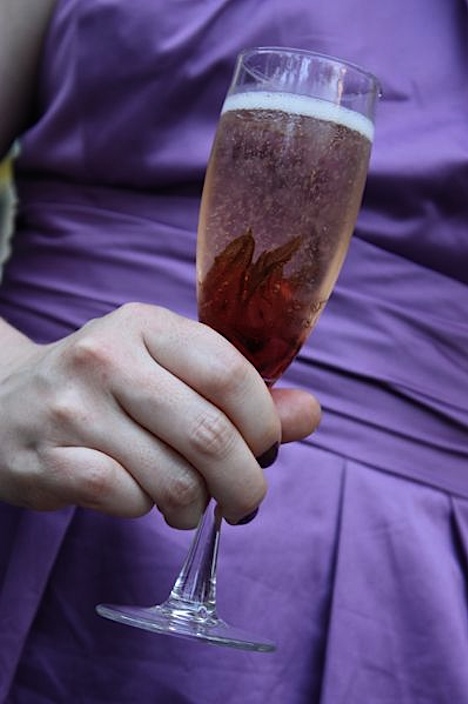 But there was also a cool hibiscus flower / champagne concoction that looked really yummy.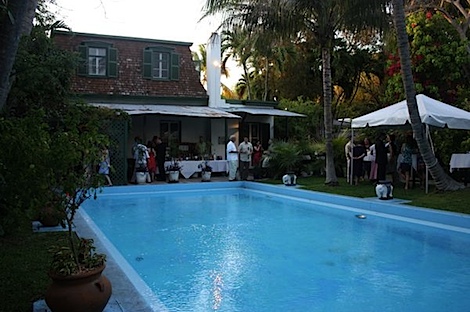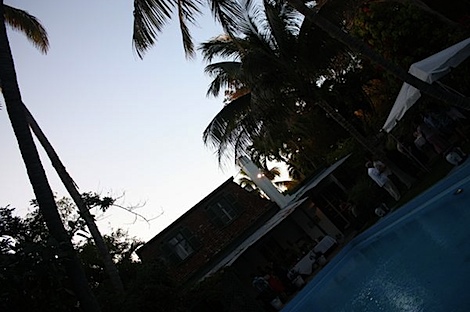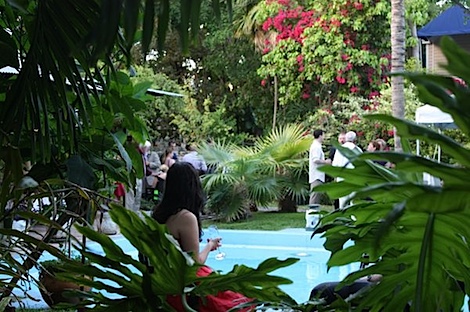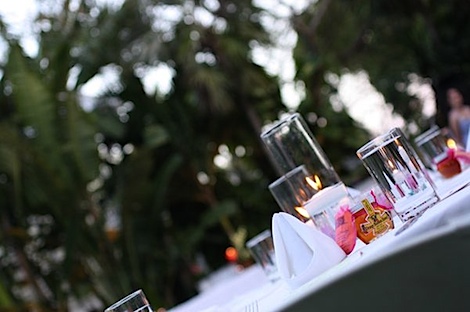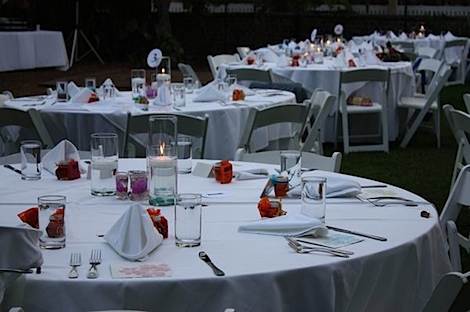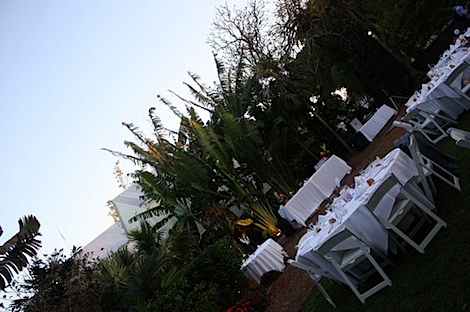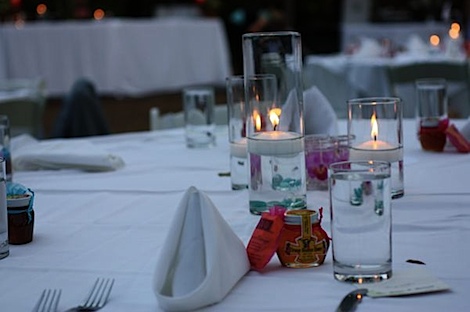 Dinner time!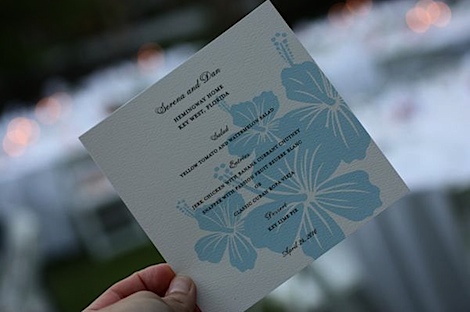 The menu.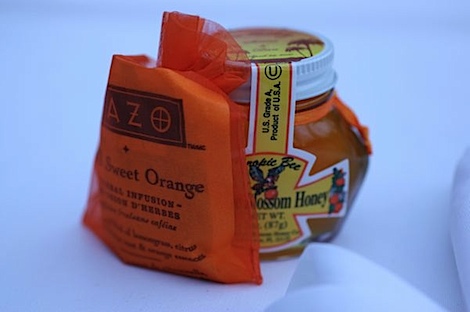 Wedding favors – tea and honey.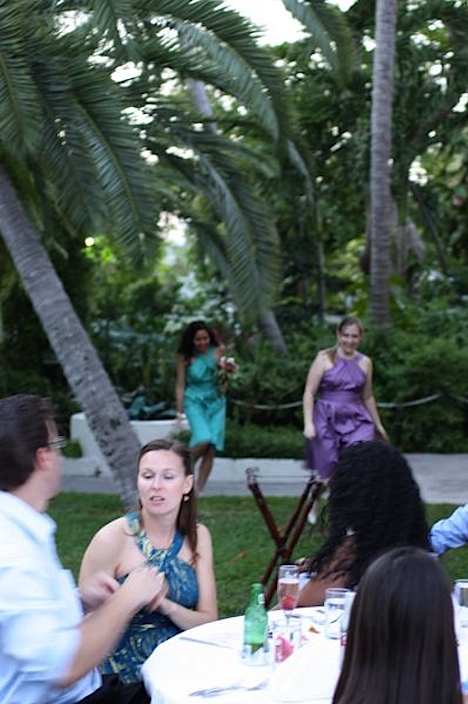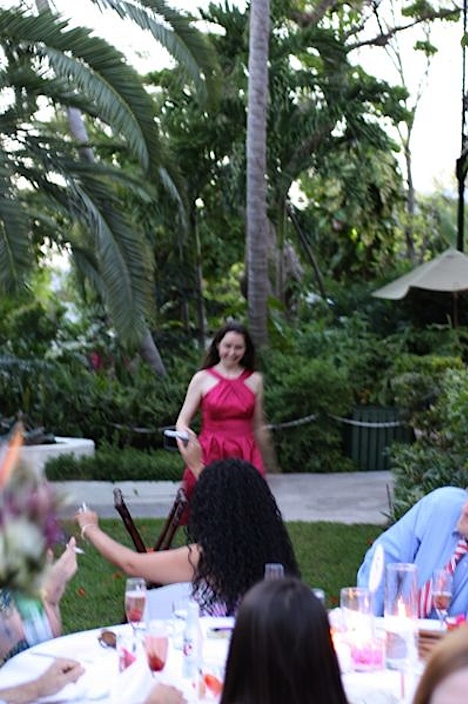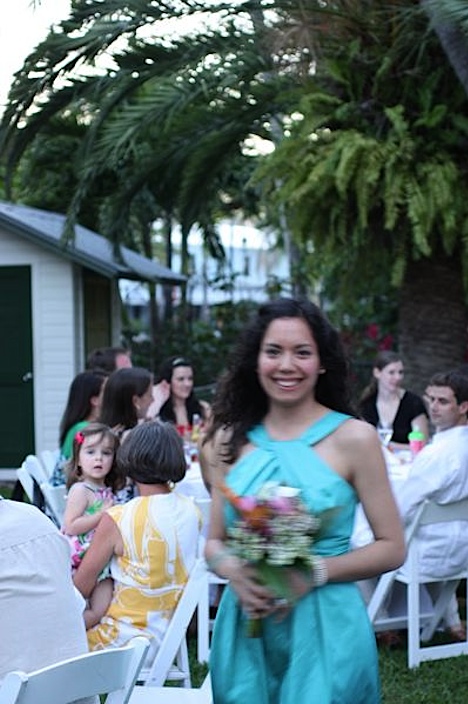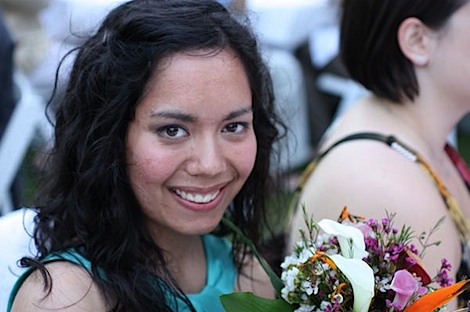 Bridesmaids getting introduced.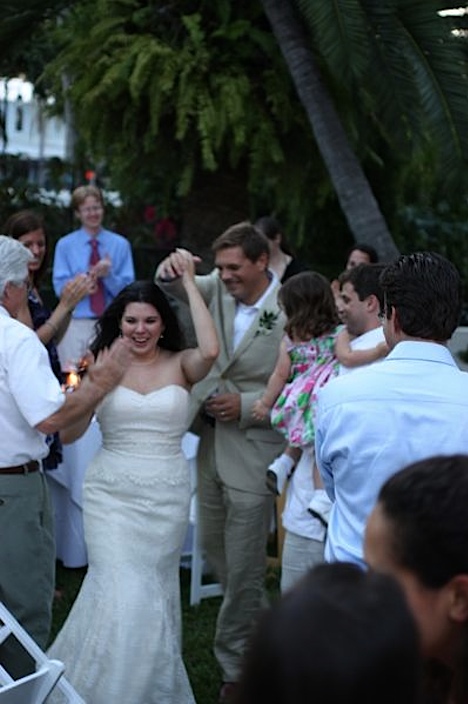 The happy couple!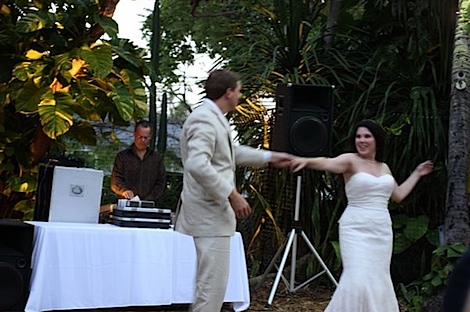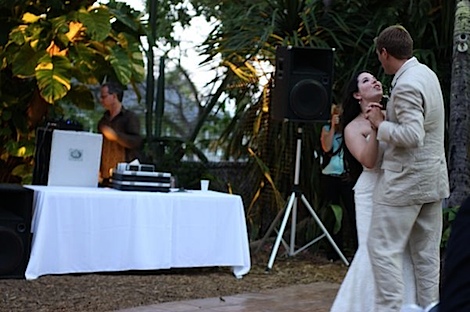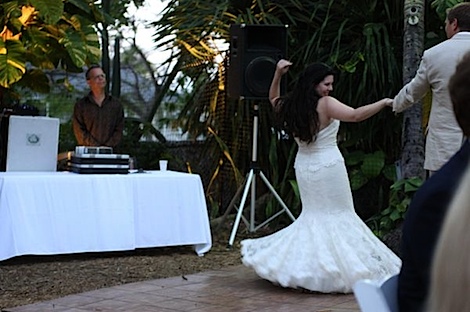 First dance.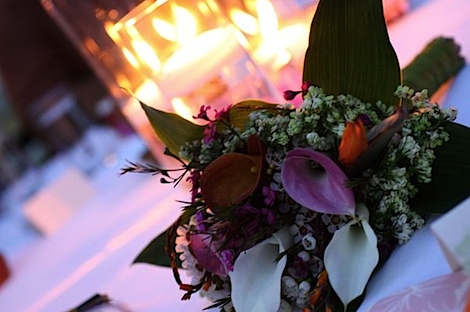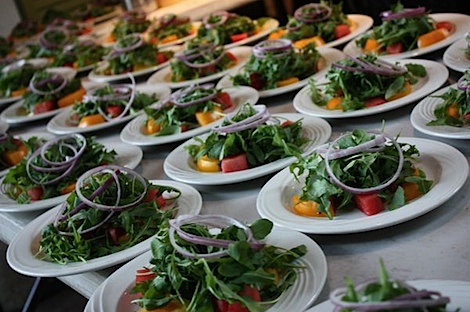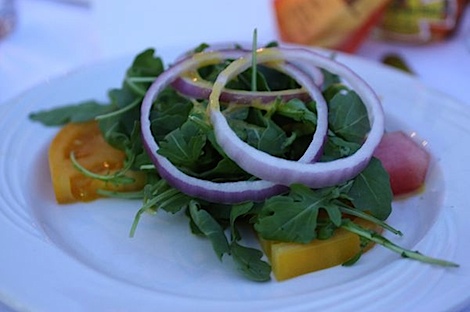 And as the sun set, it was time to eat. Salad with tomato and watermelon.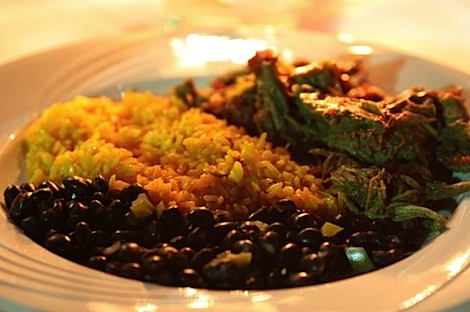 Cuban Ropa Vieja. Omg…soooo good! Loved this!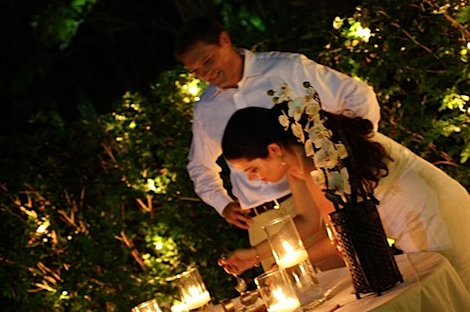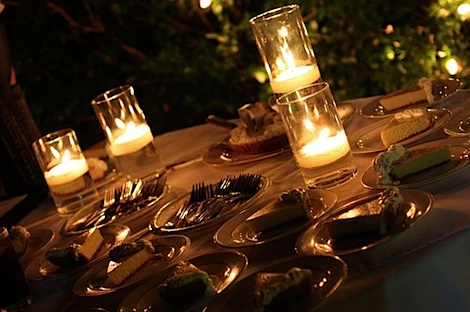 Cutting the wedding cake…err…key lime pie!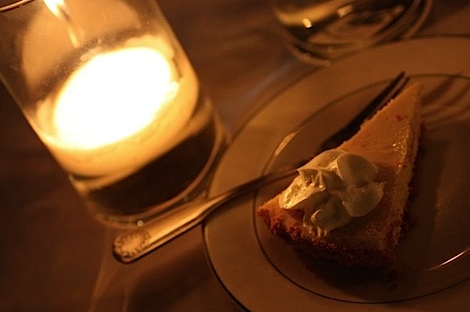 I missed the wedding cake, but I enjoyed my slice of key lime pie.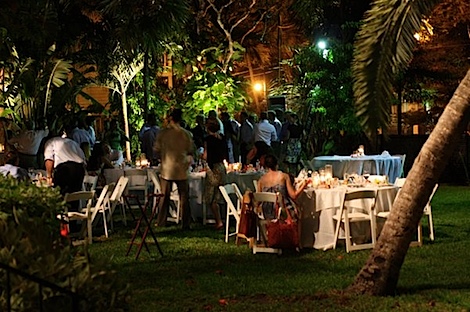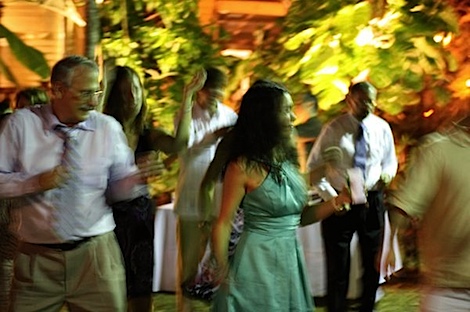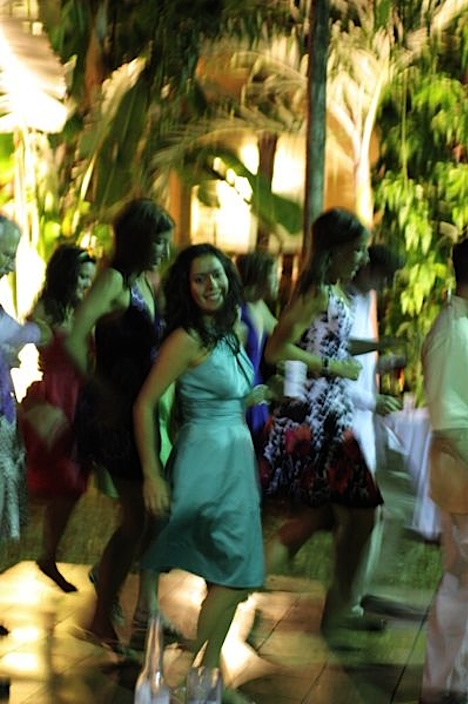 As night time hit, it was time to dance!
And we danced the night away!
What a fun wedding! Hubby and I had a blast!

Congrats to Dan and Serena!!!!!!!!!!