After our delicious brunch at Blue Heaven, we said our "laters" to Rachel and Frank and headed out to explore Key West.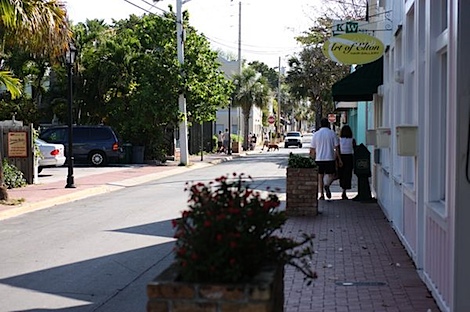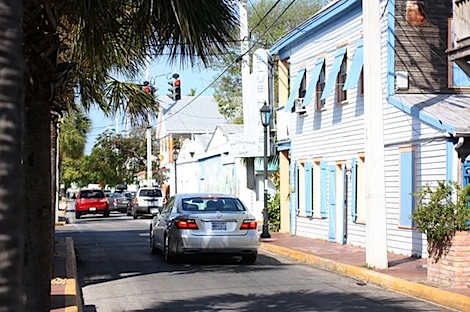 Key West is about 2 by 4 miles and is basically comprised of many narrow streets (originally designed for carriages, not cars) with lots of cute, beach-town buildings, house, cottages, inns, bed & breakfasts, restaurants, and shops. It reminds me a bit of Charleston, SC – lots of history, lots of shopping, but not really any beaches (you have to go to surrounding cities in SC to get to the beaches like Isle of Palms).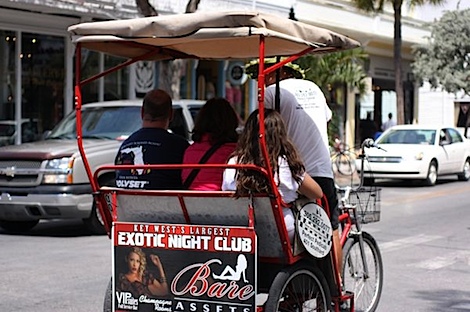 Main methods of transportation are your feet, bicycles, bicycle-drawn mini-carriages. There's no real reason to bring a car here. Parking is difficult, hard to find, and expensive.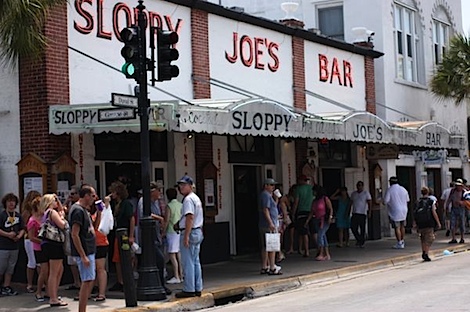 Some areas are more touristy than others, like this famous bar Sloppy Joe's, which is known for being frequented by Ernest Hemingway.
There are tons of outdoor bars and restaurants.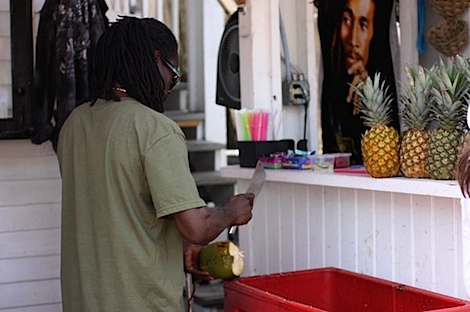 As we were walking around, I found a man chopping up a coconut. Score! When I got married in the Bahamas, all I wanted was a drink in a coconut. Alas, I was too busy with wedding stuff to rouse one up. So, 2 years later and I was REALLY excited to see this guy and his little stand.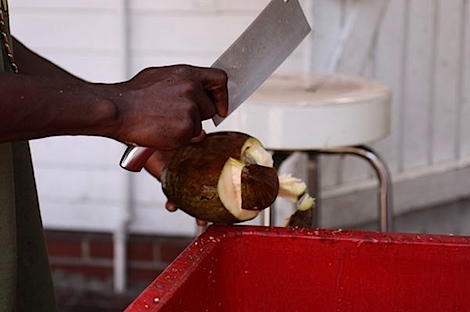 Success! I was also really happy to get fresh coconut water for the hydration benefits – natural electrolytes.
We walked around, coconut in hand, to explore town some more. We were short on time, so I just snapped photos of everything. Would have been nice to tour more of these places, but we only had a day, so we tried to hit up the highlights.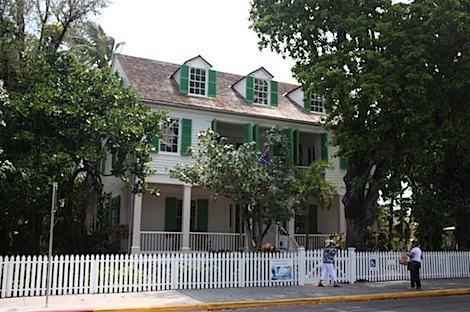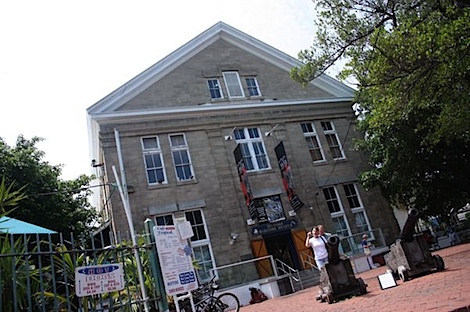 A museum.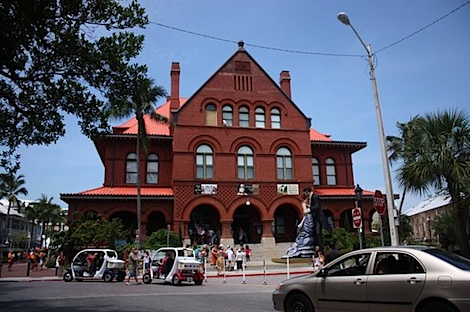 Umm….another museum?? I forgot! 😳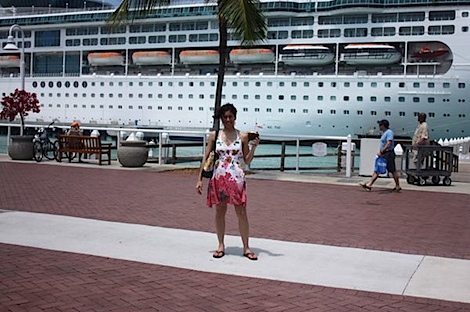 We saw a giant cruise ship.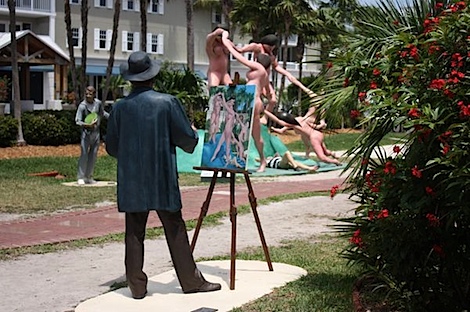 Saw some quirky art work – this building had lots of statues all around posed doing various activities. This scene is a painter statue painting naked statues.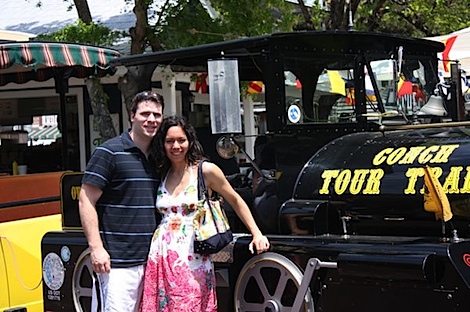 Since we had a late brunch, hubby and I decided to go ahead and do a tour before lunch. We went on the world-famous Conch Tour Train, which lasted 1 1/2 hours long and was very informative. I wish we would have done this first to get a sense for how the island was laid out and what activities and historic sites would be good to hit up.
Here are some photos from our tour: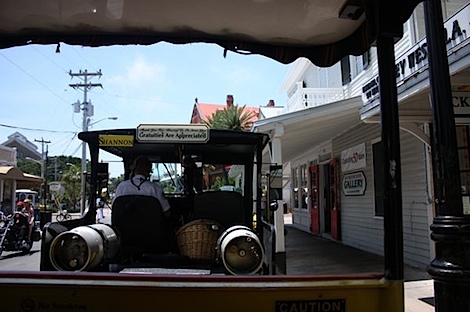 Shannon was our guide and she was pretty awesome.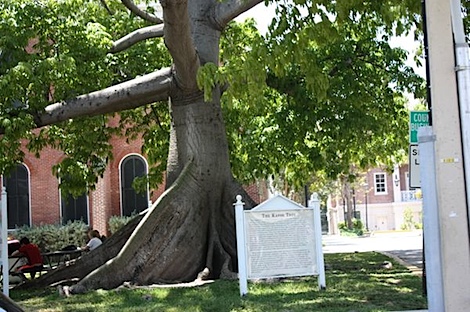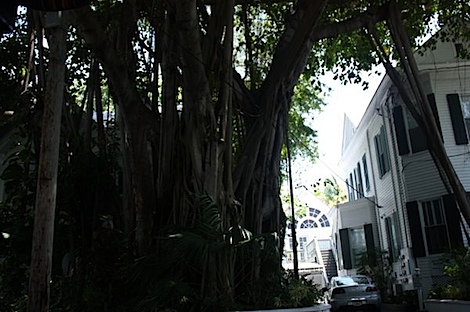 We learned about the local trees and other plant life.
Begin Highway 1.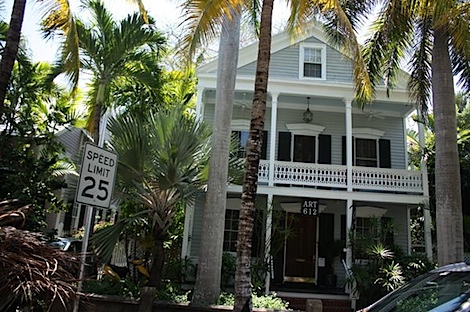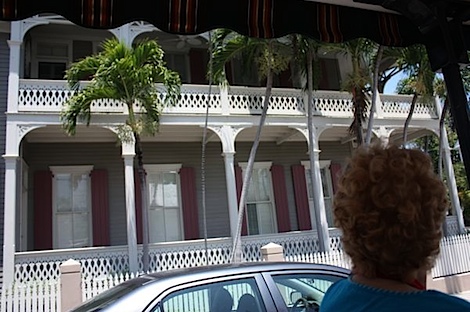 We learned about different house styles.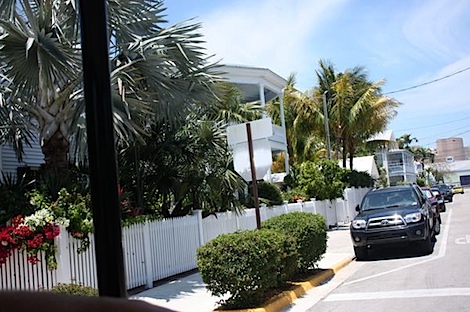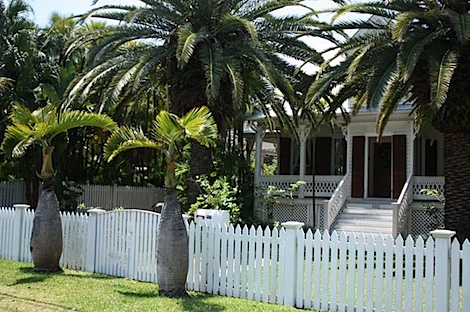 And passed lots of pretty houses.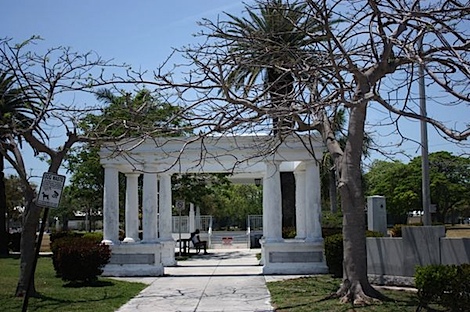 We passed many historic sites – too many to remember!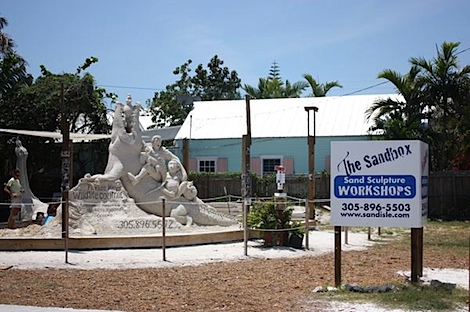 Sand sculpture.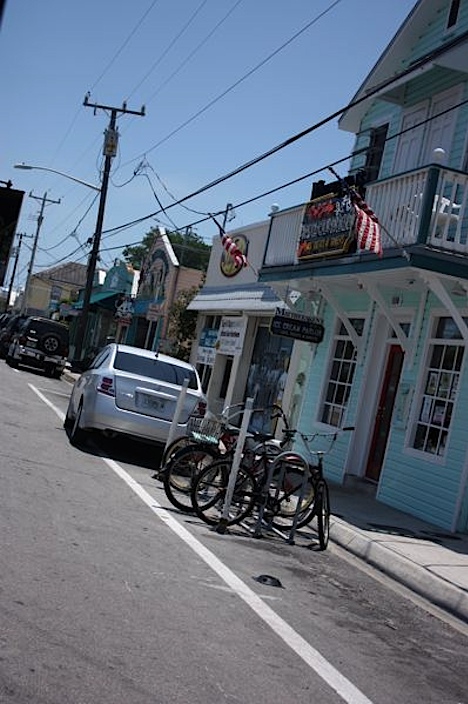 I think this may be the Cuban area of town…eek, we saw so much, I can't remember!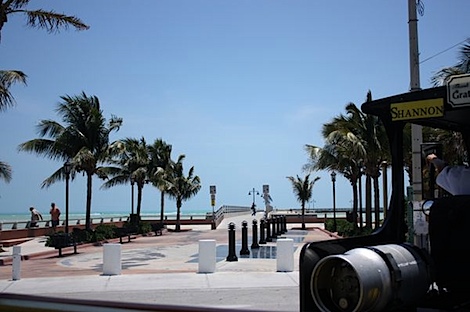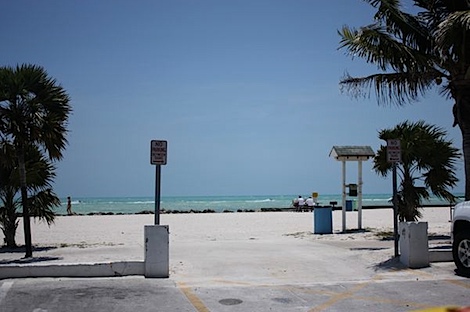 One of the beaches.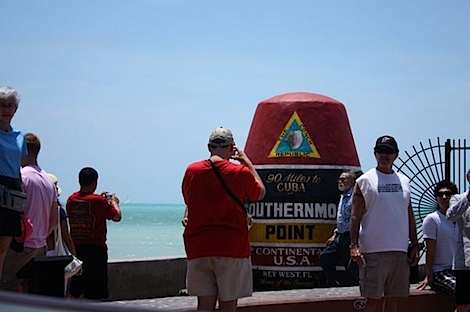 The southernmost point of continental USA.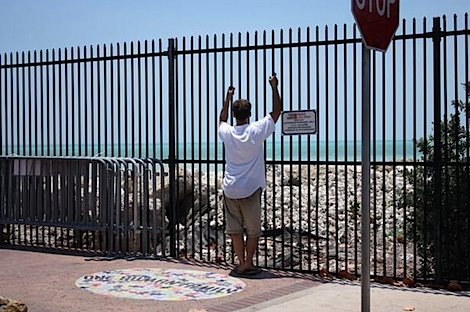 I thought this scene was interesting – just some random guy staring out at the water.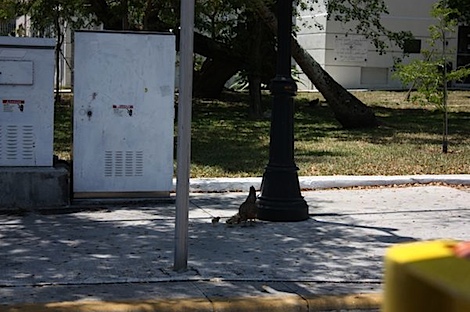 Roosters and their chicks running around.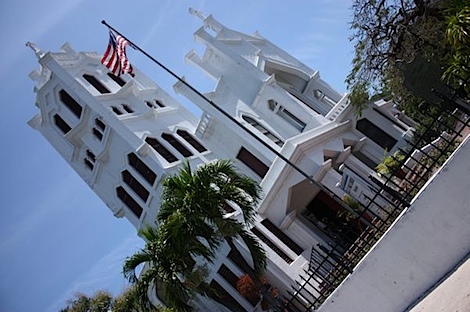 Church.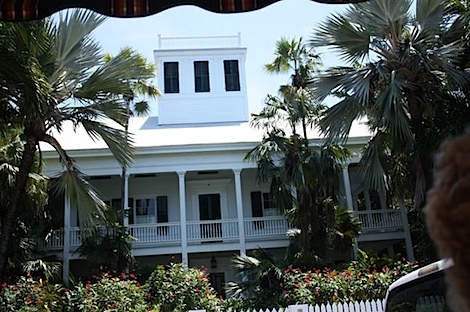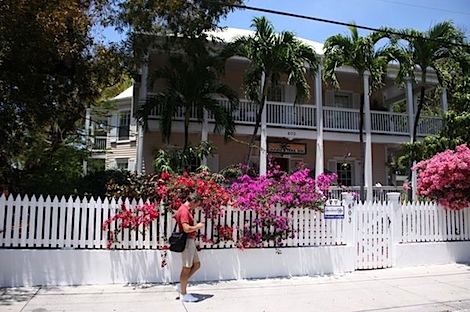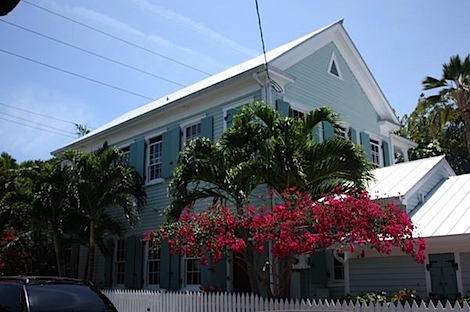 More pretty houses – I loved the flowers spilling all over the fences and all around the houses.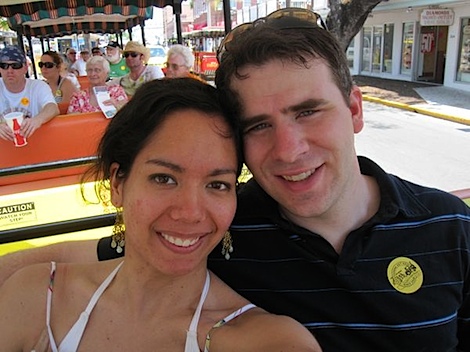 Me + hubby on the train.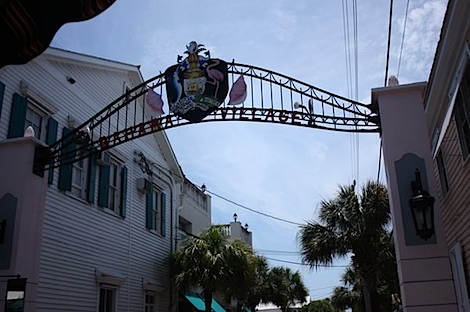 Entering the Bahamian area of town.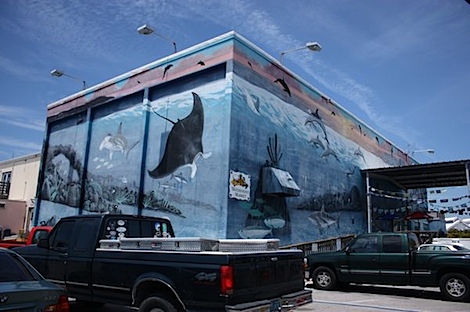 Painted by a famous painter.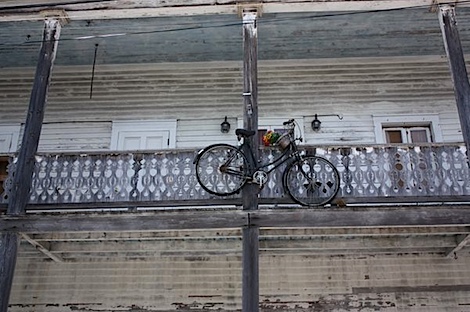 More quirky stuff – a bicycle attached to the second floor balcony.
A shop.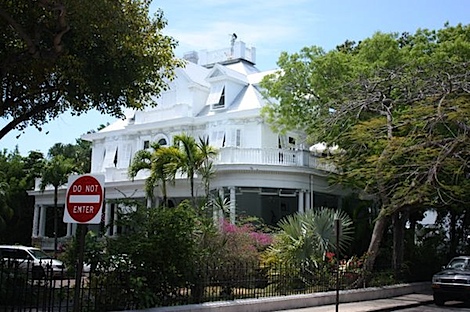 A house designed to look like a wedding cake.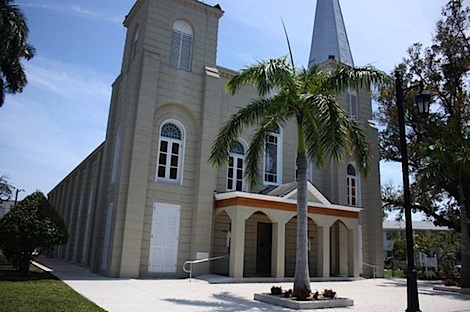 And speaking of wedding, we passed the church where Serena and Dan were married the day before.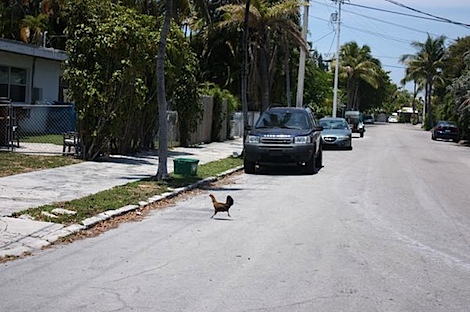 Rooster! Why did the rooster cross the road?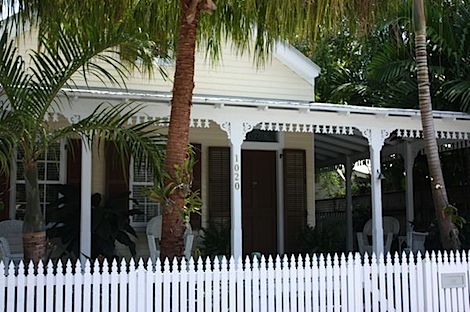 We learned about gingerbread – the special cut-outs of the woodwork on houses where the craftsmen left their marks. Here are some actual gingerbread men-shaped gingerbread.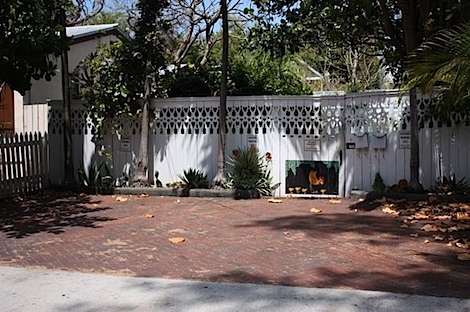 Prohibition gingerbread – bottles, hearts, spades.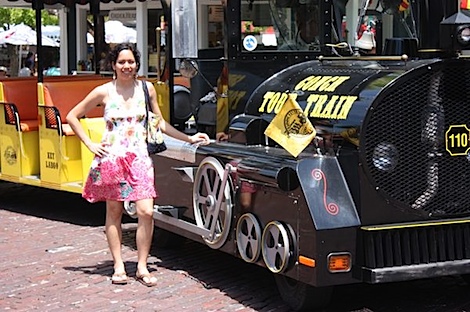 Hubby and I really enjoyed our tour. We saw a TON of the island and learned a lot, too. I recommend trying out this tour if you visit Key West, but go as soon as possible so you know where you're going afterwards.
Next up, our Sunday lunch…