Thank goodness for being able to WFH. I took the opportunity to stay home today.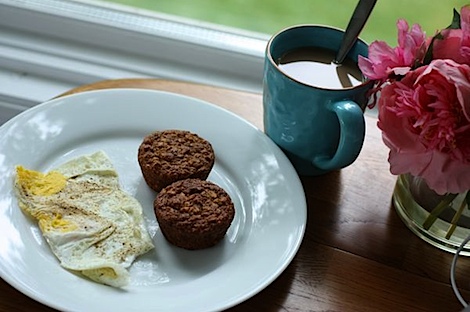 I love how WFH lets me enjoy HOT meals!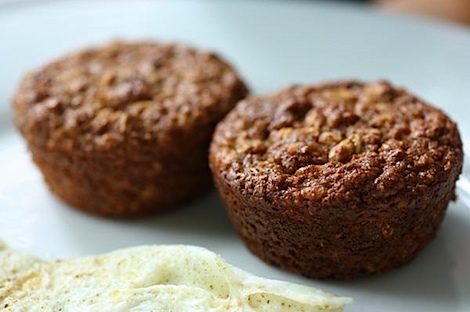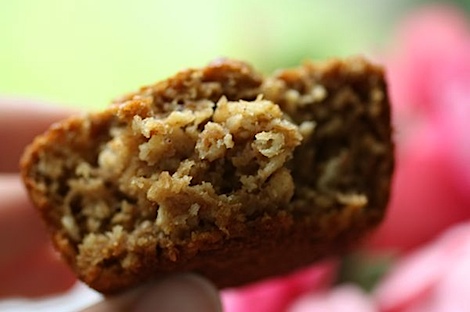 Oven-reheated Applesauce (Cranberry) Oat muffins.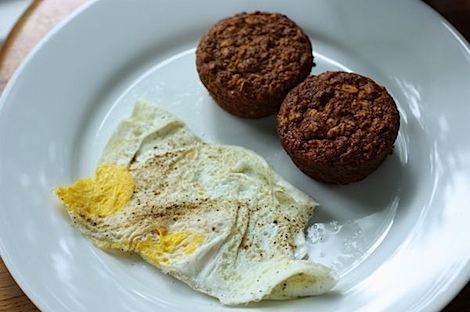 Plus a fried cage free egg.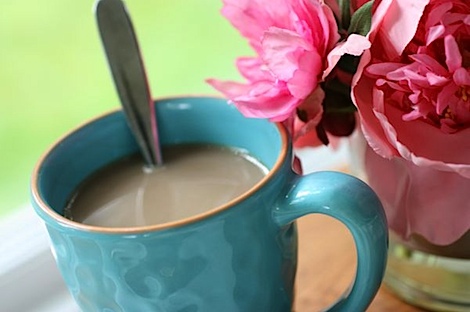 The return of Fresh Market Breakfast Blend! Hubby got more the other day…hoorah!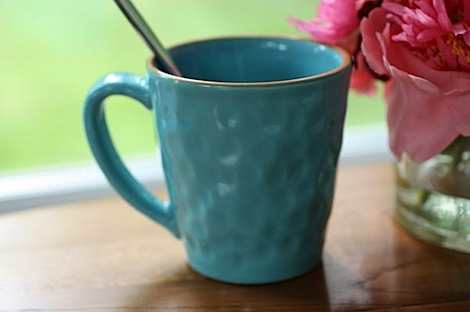 I also get to enjoy all the hot tea I can stand. Yerba Mate first up.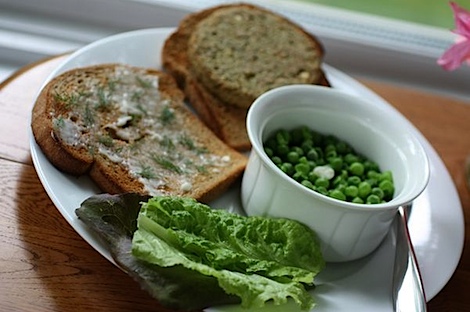 Dinner was thanks to the freezer,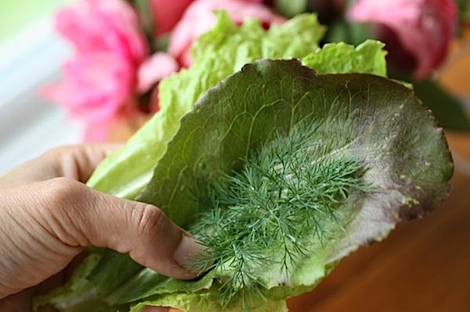 my herb garden, and my farmer's market find from the weekend.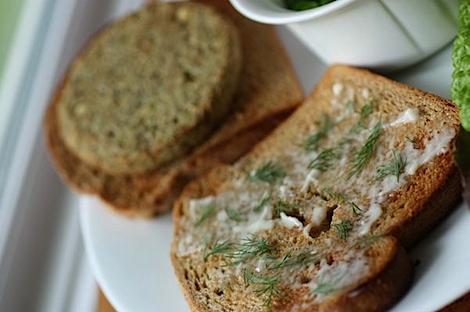 Organic Sunshine burger, plus mayo and fresh dill from my garden.
I wanted to make a yogurt or tahini sauce, but since I had neither, I worked with what I had on hand – canola mayo.
Yay greens!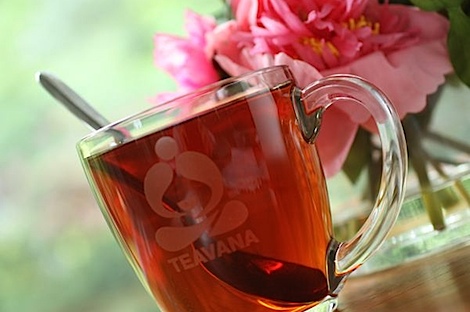 More hot tea – mate vana + rooibos caramel.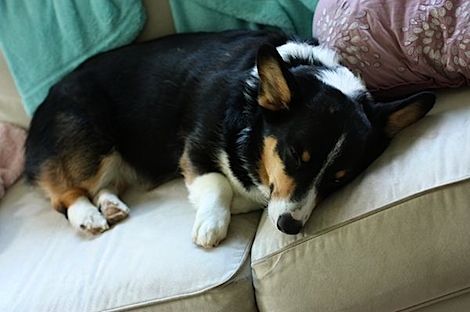 Sleepy puppy!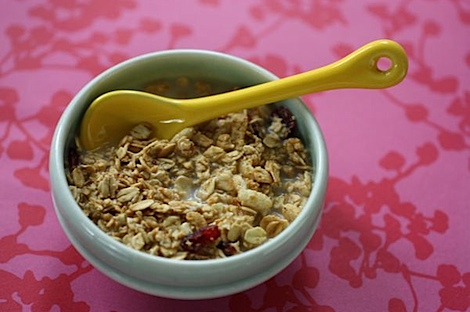 I got to use my mini handmade bowl! Galaxy Granola + vanilla rice milk.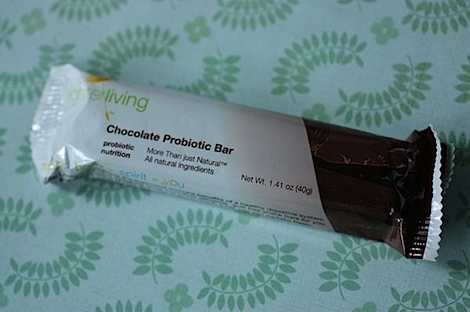 I broke into those new bar samples I got the other day by Lighter Living. First flavor of choice – CHOCOLATE!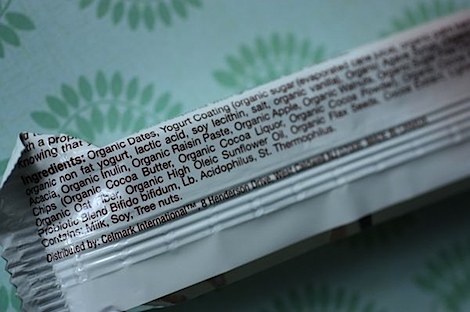 Pretty good ingredient list though Mr. Pollan wouldn't agree. Way more than 5 ingredients and a 5th grader wouldn't know a lot of them. Ups for organic and natural ingredients – and dates are #1! That may possibly make them a good pre-workout option.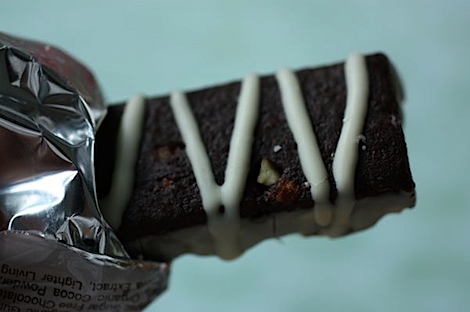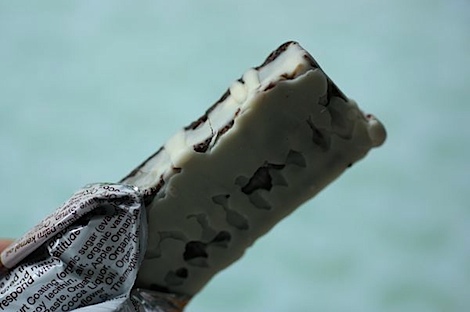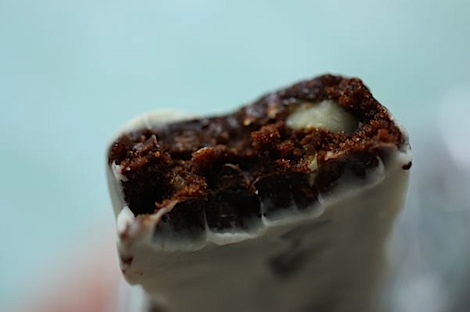 I really liked the bar. It had a nice brownie-like texture and taste. In fact, the bar reminded me a lot of the PURE bars, which I also enjoy. I liked how the yogurt coating wasn't over-the-top thick or sweet unlike some bars. This one was a nice compliment instead of stealing the show.
If the others are as good as this one, you may be seeing these bars in my OpenSky shop soon!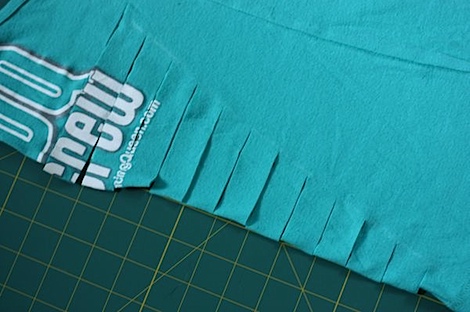 Post work, I did a quick DIY zumba top shirt by de-constructing a tank top I already had.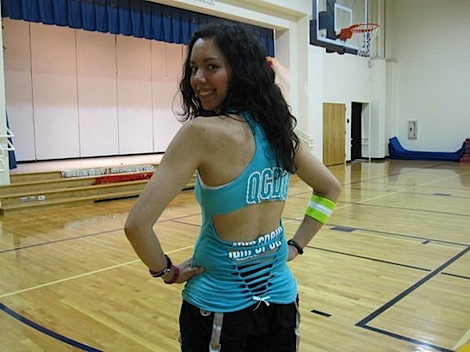 The finished result. Psst…I followed this video tutorial – very easy!
I'm currently stalking the ZIN forum for old, used tanks that I can play with. I can't stop cutting my tops! I. need. MORE!
One+ fabulous dance fitness workout! I'm pooped, but looking forward to more tomorrow already!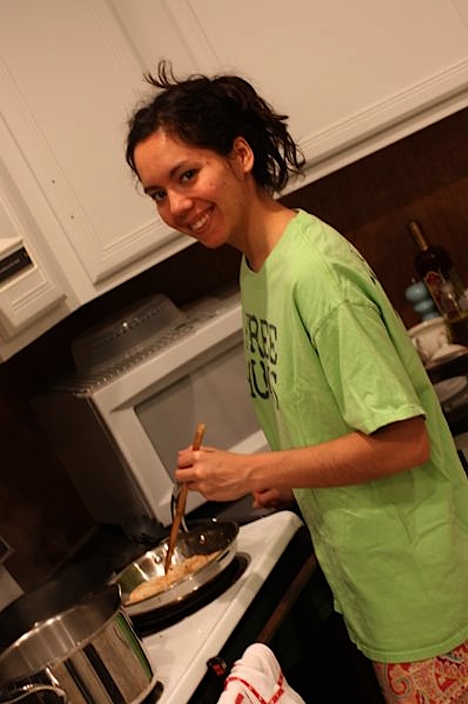 I came home and cooked dinner in my PJs. Hubby was a great helper tonight. He had everything prepped by the time I got home!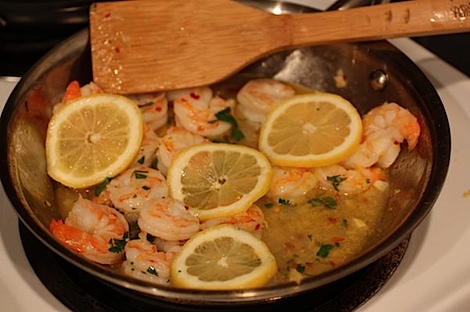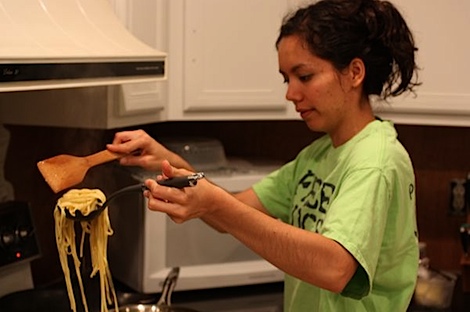 Mmm…pasta.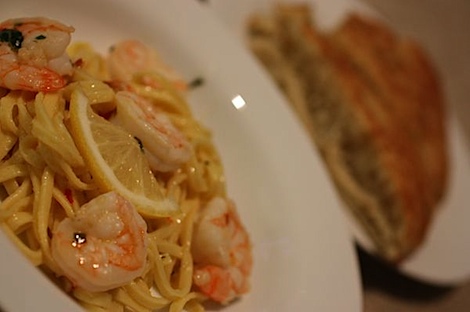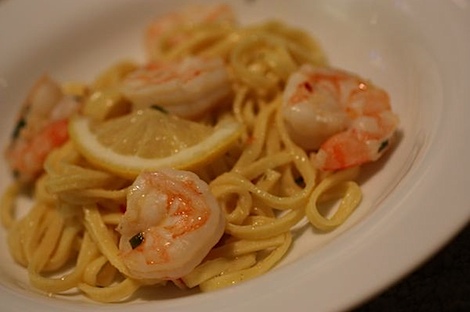 Dinner was fab – served with focaccia (had 2 pieces) but something was missing – a veggie side! No salad, no sauteed veggies…nothing. Doh! I seriously need to get my arse to the grocery store! We have no fruits or veggies left! Some frozen veggies but ZERO frozen fruits. Gah!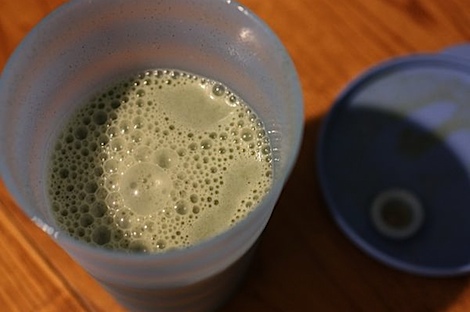 I had a mini Vega health optimizer shake with vanilla rice milk as a quick fix / band-aid. I don't think anything can totally substitute real veggies, but this is probably the closest I could come without going to the grocery store.
Do you feel your meal is incomplete if something is missing? I used to think a meal wasn't complete without meat but now I think it's not complete with a veggie! 😆 You?