My alarm did not go off today! Gah! Luckily, I wasn't too late…at least…I didn't miss any meetings at work. lol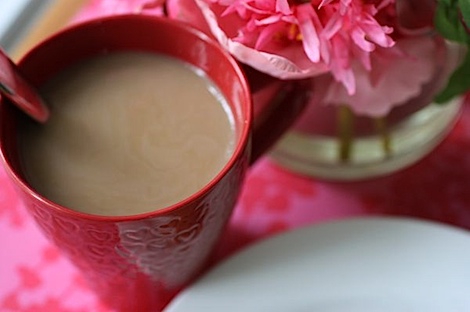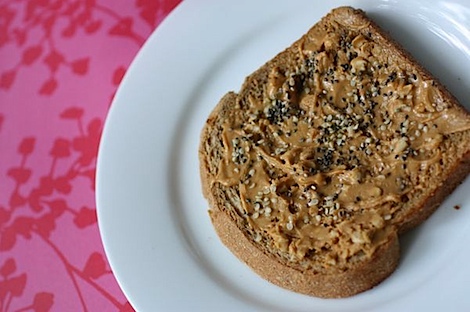 Me sans breakfast is not a pretty picture. Im not a happy camper when I'm hungry. So, I turned to my trusty quick by filling and nutritious breakfast – POWER TOAST! TOppings = chia seeds, hemp seeds, and Barney Butter.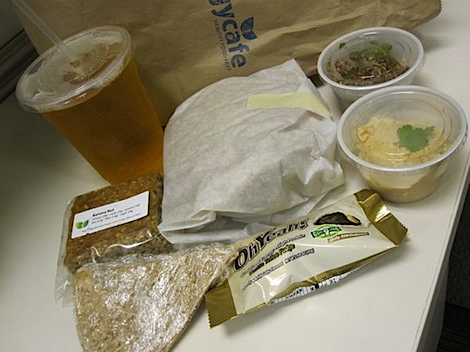 I haven't had time to hit up the grocery store yet, so I purchased food a local healthy restaurant – Energy Cafe. I got a ton of food – enough for lunch and snacks: hummus sammie, hummus + pita, quinoa salad, protein bar, unsweetened green tea w/ peppermint.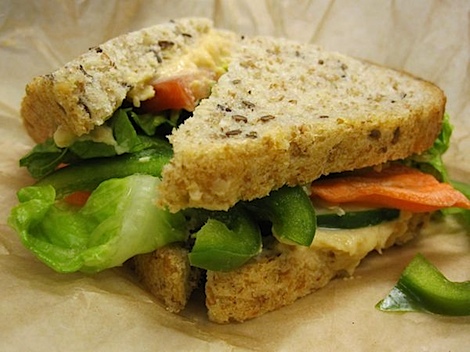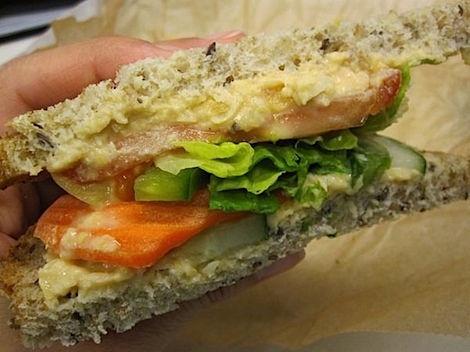 I've been missing veggies so I loaded them up on the sandwich.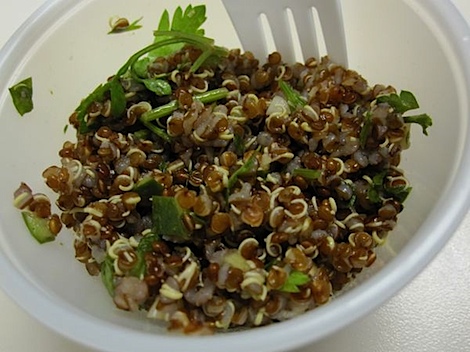 I couldn't decide between the quinoa salad and the hummus side, so they gave me both to try! So nice! I love a place that takes care of their regulars!
The quinoa was nice and tasty and even pretty spicy!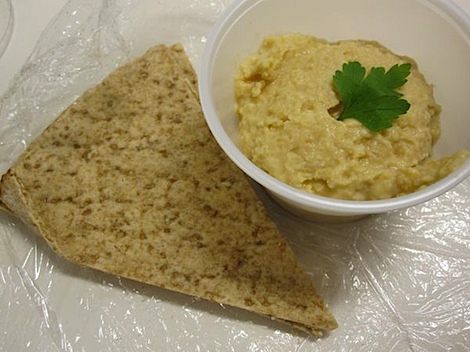 Hummus was nice and tasty. Love the parsley leaf – so pretty. It's the details!
I had the salad w/ lunch and saved the hummus for a post-lunch snack.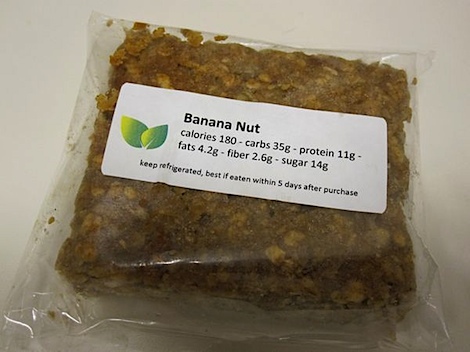 1 1/2 hours before my workout, I downed this Banana Nut bar. So tasty! I'm trying to see if eating my pre-workout snack earlier gives me more energy during my workout since it doesn't have to put energy towards digesting my food.
***
I had a fabulous zumba class! So energetic tonight!
I got to lead Jai Ho and also Let Me Think About It by the beautiful and super-talented Heather Rounds! I just love doing LMTAI – SUCH a fun song. I think class really liked it too!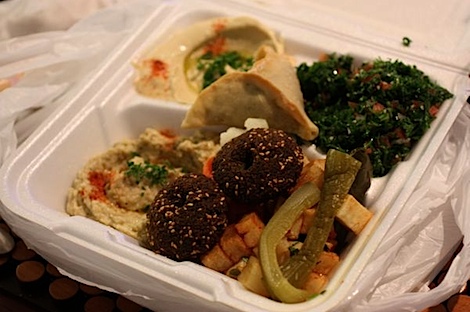 Post workout, I hit up the grocery store and also picked up some take out – the veggie combo from Kabob Grill. Love this thing. Lots of good stuff in there.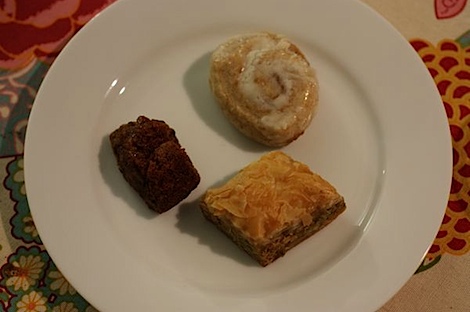 Dessert = baklava, a bite of hubby's turtle bar, and a mini cinnamon roll.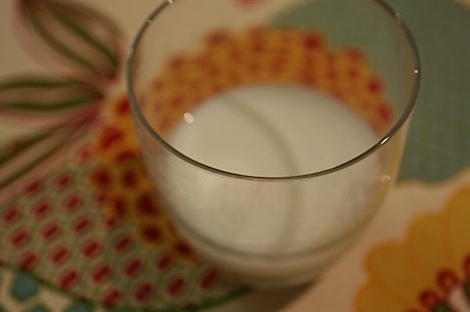 And some vanilla rice milk.
Plus an organic gala apple, not pictured. I have so many yummy veggies to eat tomorrow. I feel like I need to eat as many fruits and veggies as possible to make up for yesterday! 😆 But seriously, I really enjoy them. I think they're really great, almost healing foods.
Reader Question: Do you still eat breakfast when you're running late?