My busy weekend continued into Sunday, but with a fun shopping trip and errands in the house.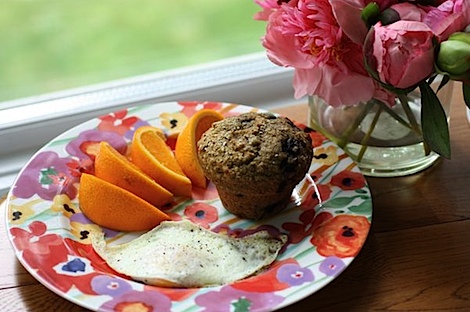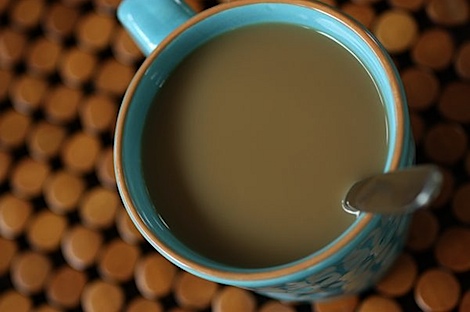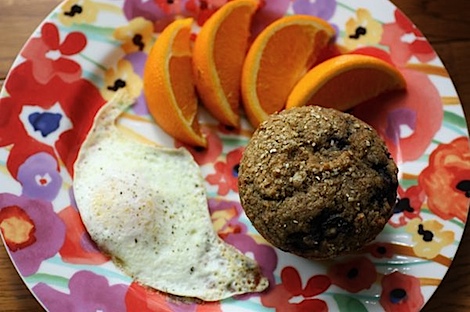 I think this is now my third weekend in a row enjoying a Great Harvest Blueberry Oat Bran muffin but goshdarnit, they are just so good! Plus, I think they're fairly healthy. I had mine with a fried cage-free egg and half an organic navel orange.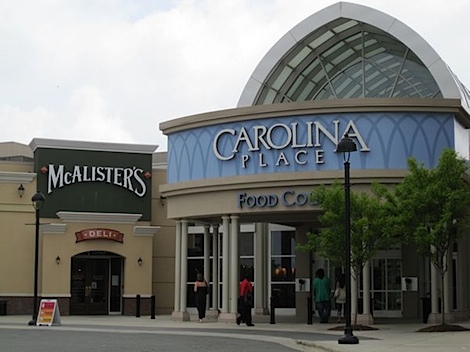 I went shopping with my friend Megan for some fun stuff. Can't spoil the surprise but these bags may give an indication – new photos to be shared tomorrow! 😉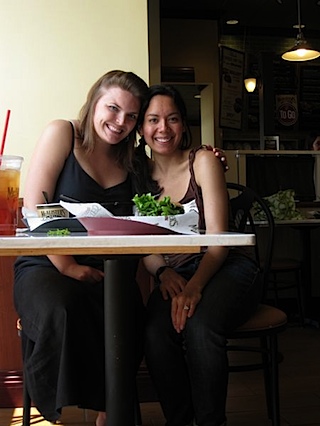 We also hit up McAllister's for lunch.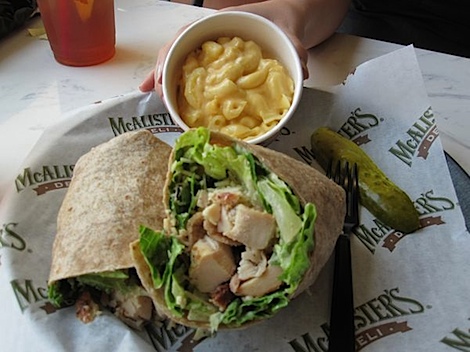 Megan got a yummy looking Chicken Caesar wrap and macaroni and cheese (didn't even know that was an option!).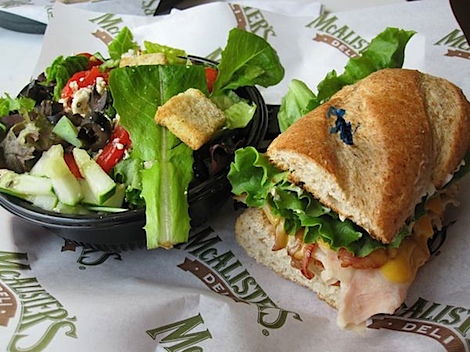 I had a half turkey melt and Mediterranean salad.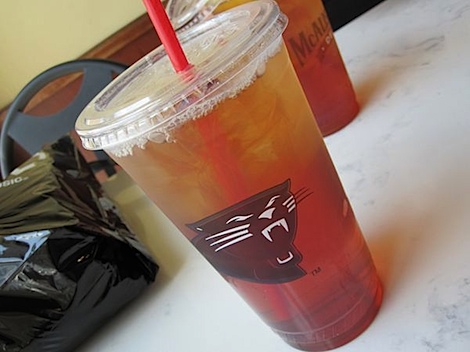 Plus a giant sweet tea.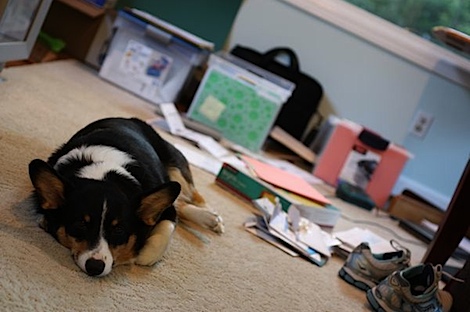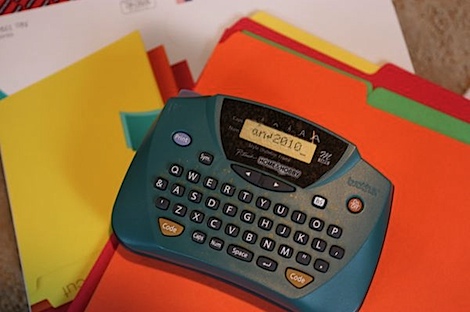 Back home, I worked on organizing my files.
Organizing files: I have hanging folders for various items (bills, taxes, etc) and in the hanging folders I put tabbed folders with the item name plus the year. This way, I can remove the tabbed folders but leave the hanging folders, only replacing the tabbed folders with new ones for the current year. As you can see the year is almost halfway over and I'm just now getting to this, but heeeey, better late than never, right? 😉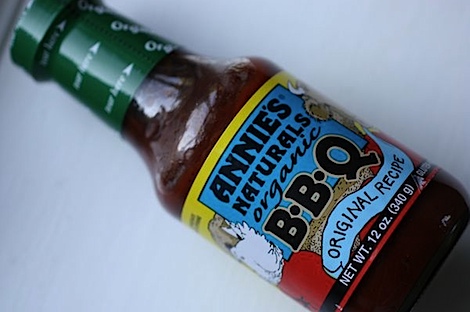 I tried out a new BBQ sauce tonight for dinner – Annie's Naturals Organic BBQ in Original Recipe. It's gluten free and vegan!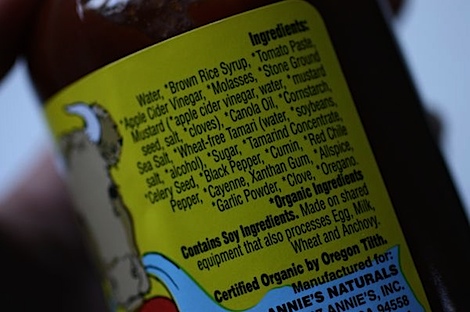 Ingredients – too long for M Pollan but pretty good ingredients on there.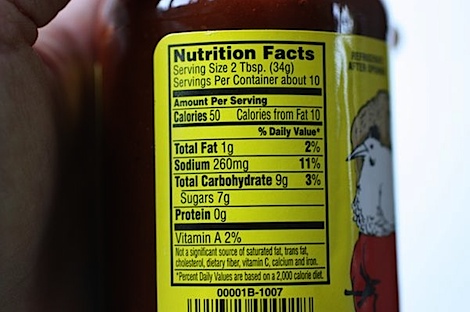 Nutrition.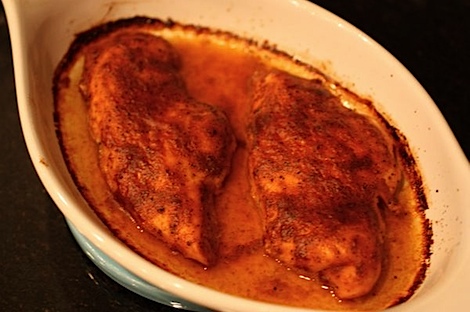 Boneless BBQ Baked Chicken Breasts: I marinated boneless, skinless chicken breasts in some of the sauce for about an hour. I put them in a prepped baking dish and added a little bit of water to the dish. I sprinkled salt, pepper, and garlic powder on the chicken. I baked the dish covered with aluminum foil for about 20 minutes, then brushed more sauce on the tops, then baked uncovered for about 30, till the chicken was cooked through.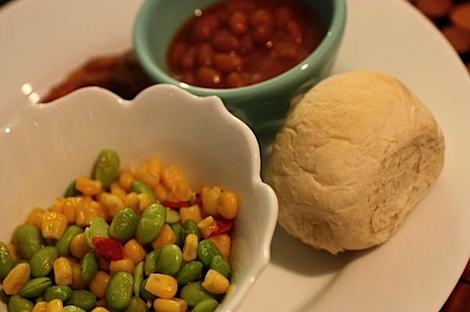 I had the chicken with some vegetarian Bush's baked beans and TJ's soycuttash. Plus a yummy Virginia roll heated in the oven so it tasted fresh-baked…yum!
Hubby and I watched the latest Flash Forward over dinner. I cant believe there's only one episode left and then they're canceling it! Booooooo! I can't wait to see how it ends! I mean, they ended the episode and everyone seemed to be in all the wrong places. And how will Demetri fit into the picture???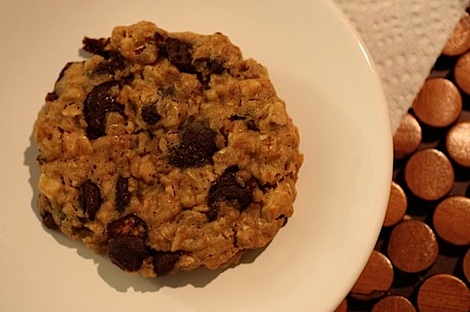 I had an Earthfare WW vegan chocolate chip cookie on the side.
I've been eating so much dessert lately! I know I'm a big sweet tooth and all, but I think I'm desserted out. If that's even possible! Think I may be laying off the sweets for a bit…well, maybe with an exception of tomorrow. 😉
You'll seeeeeeeeeeeeeeeeeeee!
How was your weekend? And what do you think is in the shopping bags!?