I know you guys are dying to see what was in the bag yesterday (ok, probably not but that's the coolest thing to me…lol), so I'm going to brush over the eats and get to the goods!
But first, man, I had the WORST night of sleep ever last night! I think I was awake for like 4 hours of the night! Ugh! I felt like a zombie at work today! haha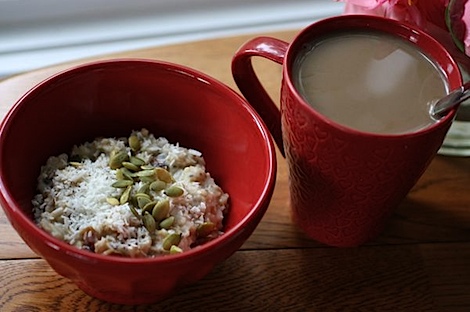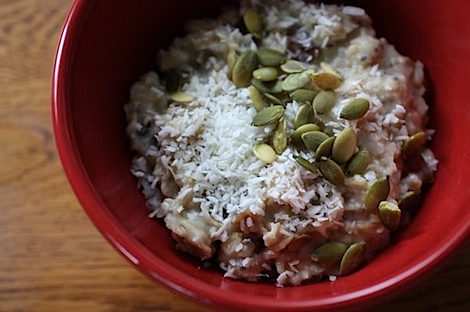 Rice milk oatmeal with dates, coconut, pepitas. Coffee.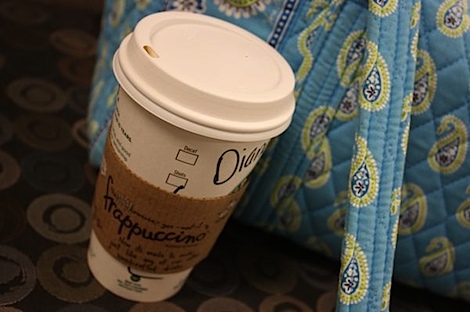 More coffee – Starbucks Monday! Grande vanilla soy latte.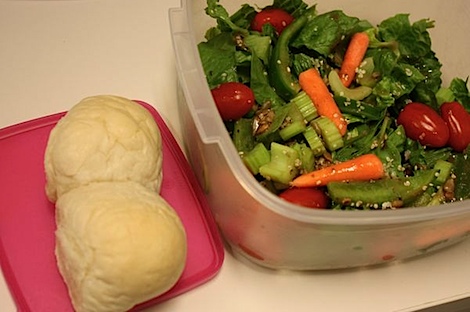 Super vegged out salad:
org romaine
org spinach
org baby carrots
org grape tomatoes
org green bell pepper
org celery
sunflower seeds
hemp seeds
Drew's rosemary balsamic. this stuff never gets old!
Two GH Virginia rolls on the side. These would have been so much better reheated in the oven and drizzled with honey…mmm!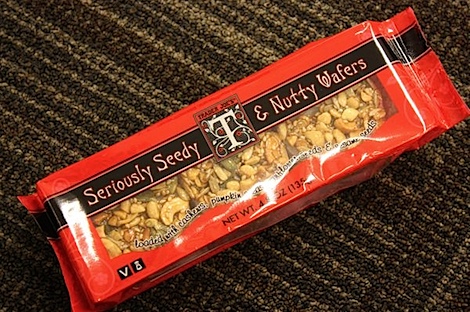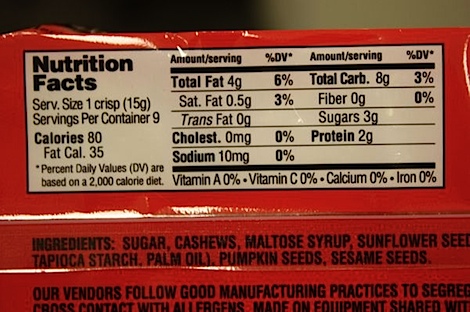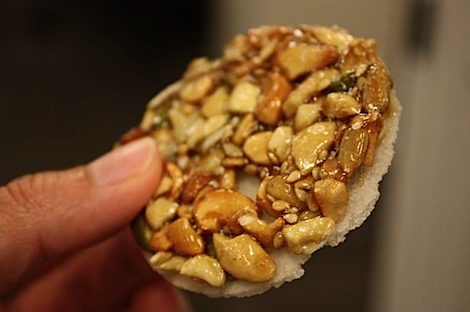 My co-worker left me a treat – TJ's Seriously and Seedy Wafers. I had to try one. Delish!
Pre-workout snacks. Half a banana (b/c half the darn thing was all bruised up and icky inside) + Cashew Cookie Larabar.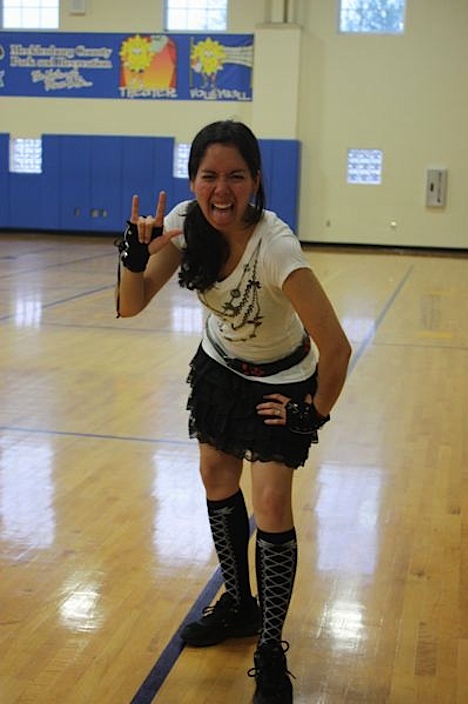 Here's what was in that bag from yesterday! A punk rock outfit for a punk rock party we had with my dance fitness group.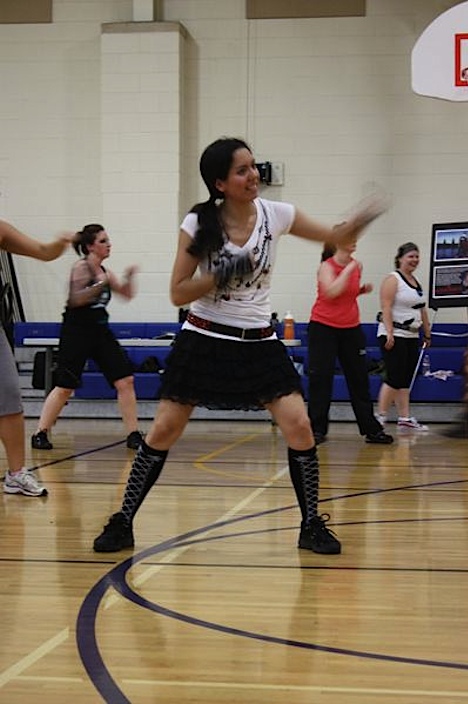 In class.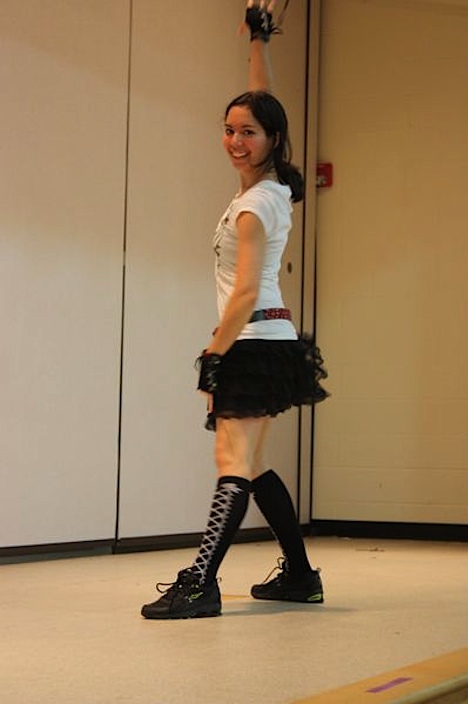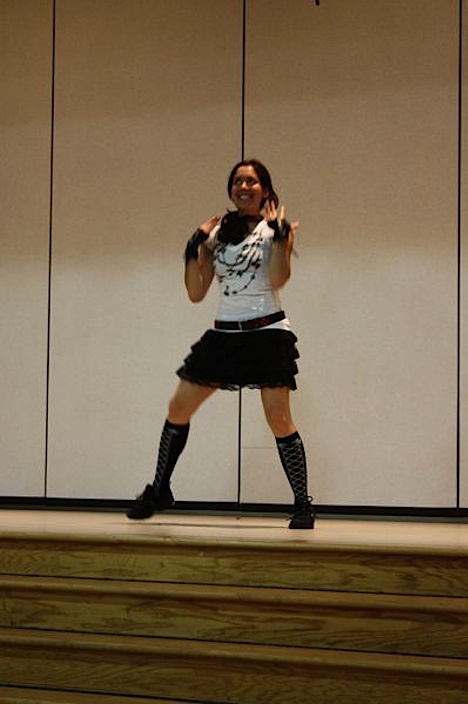 Leading Let Me Think About It on stage. SUCH a fun song! If you don't do this in your class, request it! The video is online (click) by the fabulous Heather Rounds who choreographed this song.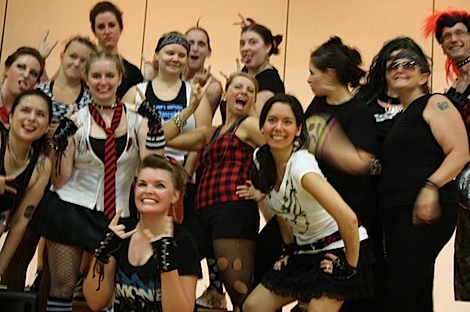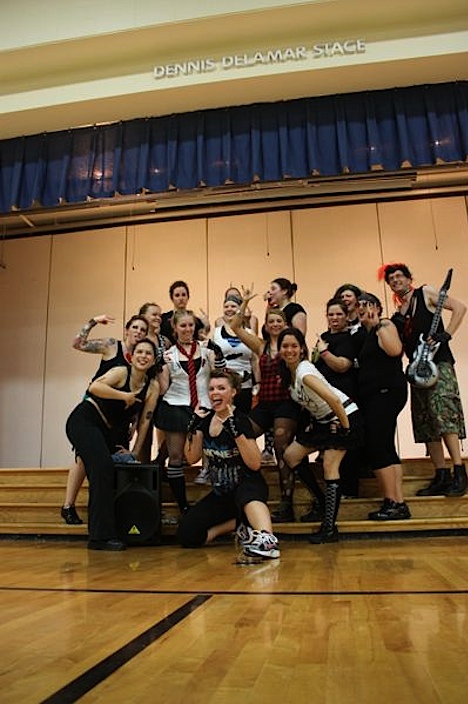 Group shots!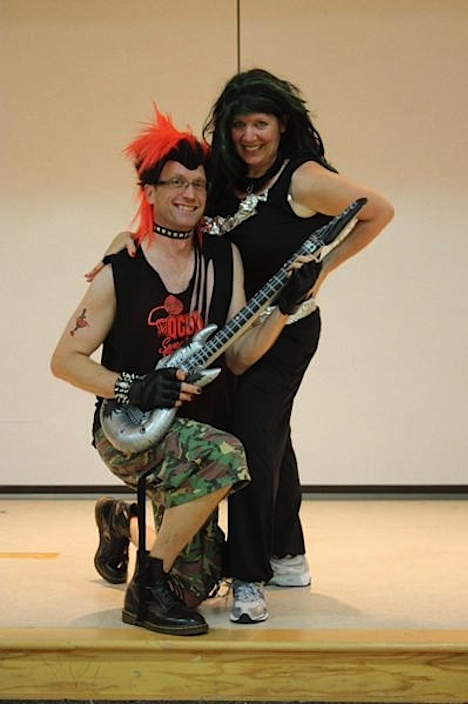 Best couple!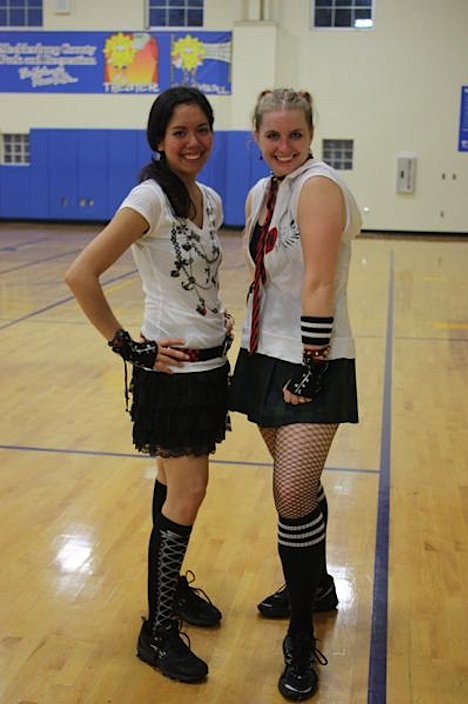 Twins!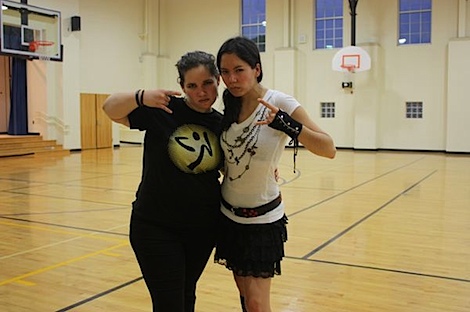 Serious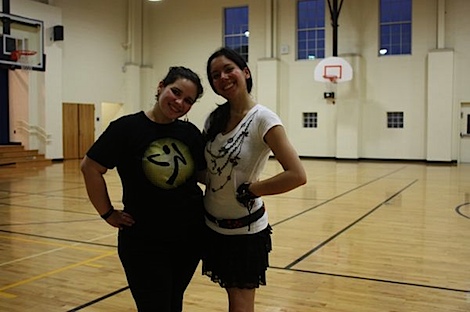 Not-so-serious.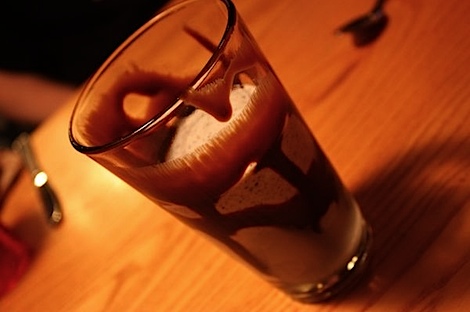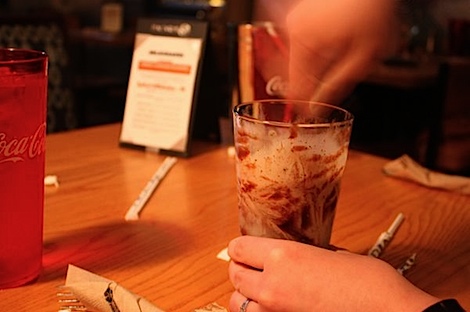 Hit up Big Daddy's post workout. Split a spiked cookies and cream milkshake 3 ways.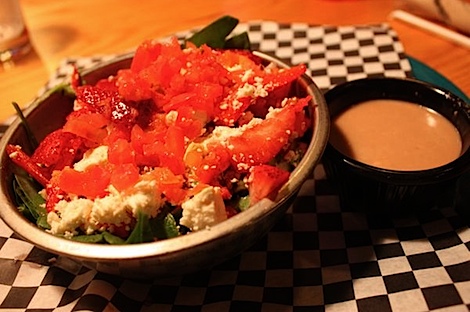 Started with a side salad:
spinach
bell pepper
cucumber
feta
strawberries
walnuts
balsamic vinaigrette on the side
Alex's Western burger.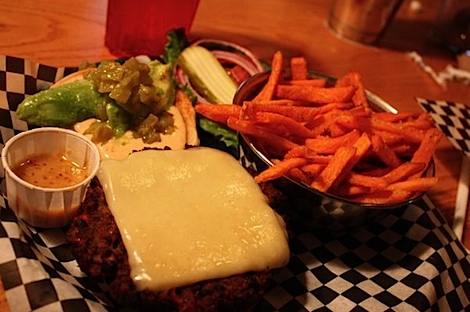 Kat and I split the black bean burger. Yummers! Sweet potato fries on the side!
***
Guess what today is? Me and hubby's anniversary! Two years ago today hubby and I were in the Bahamas getting married!
You can check out photos from our wedding by clicking here. Buuut here are some more: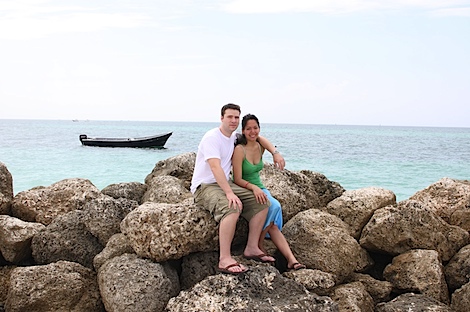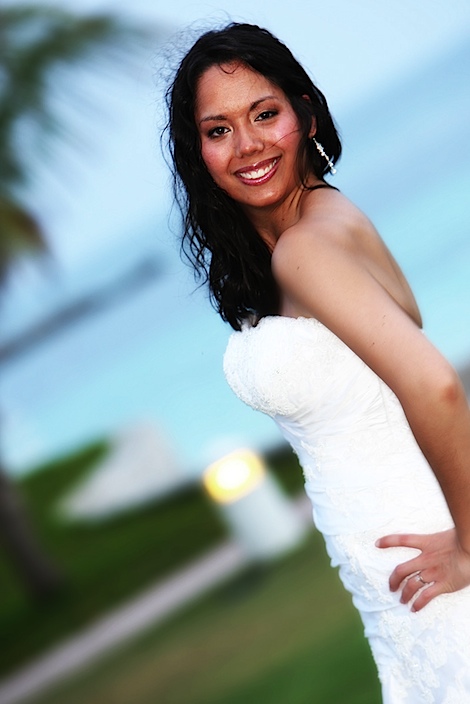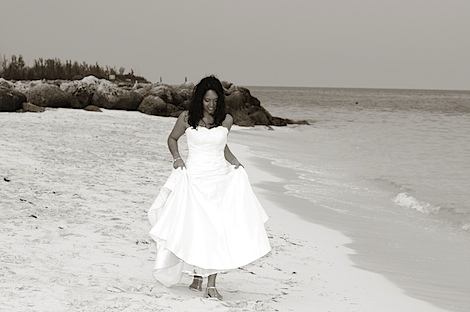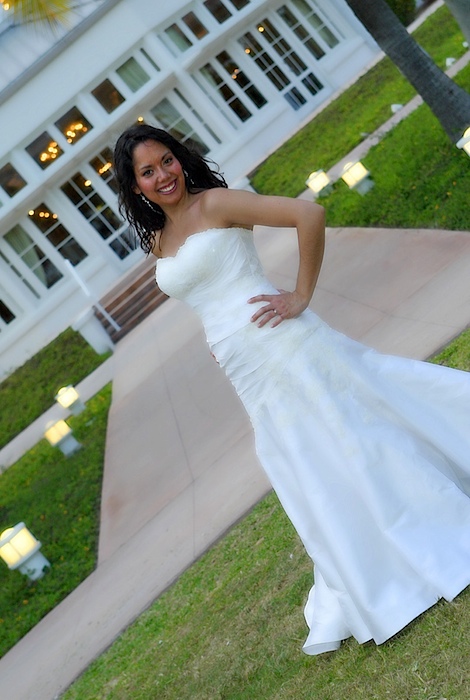 Pictures from my bridal portrait.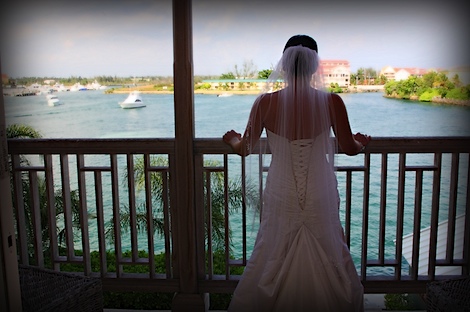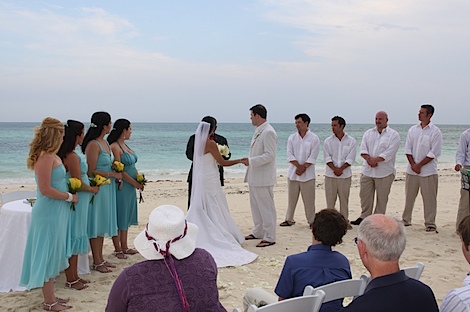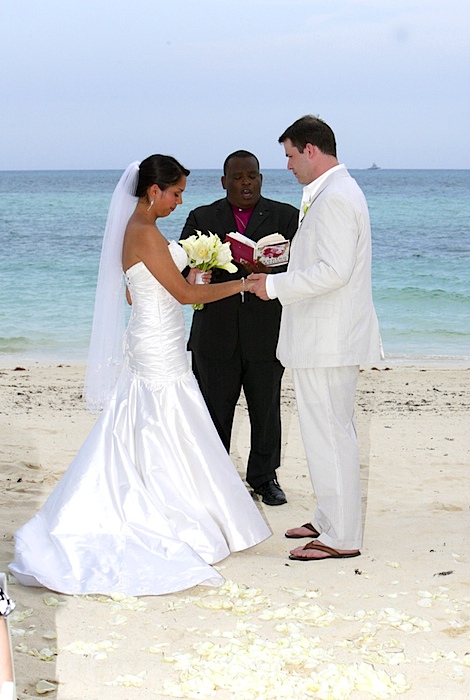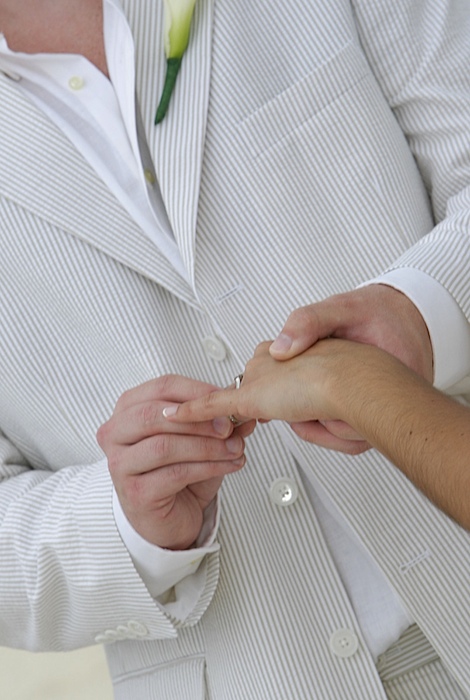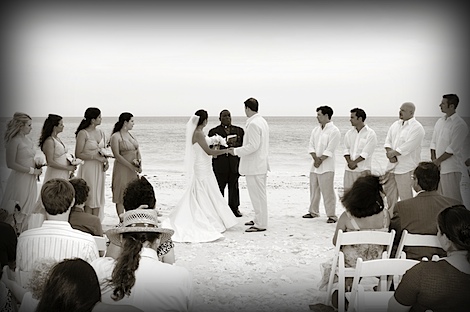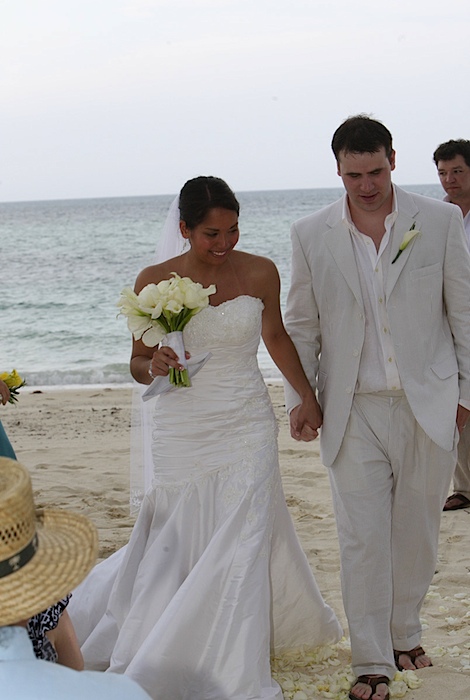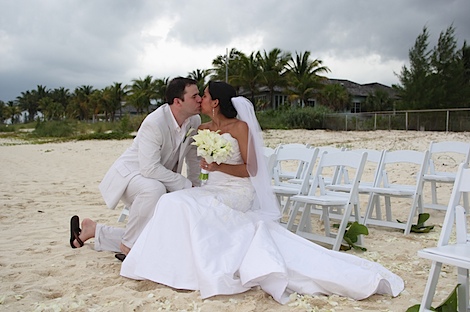 Happy 2 Year Anniversary Hubby! Love you!