Happy Saturday! Was I the only one who was super excited about the weekend!?
Even though I went to a concert last night, hubby and I got up pretty early this morning to hit up the market in search of the freshest, local food available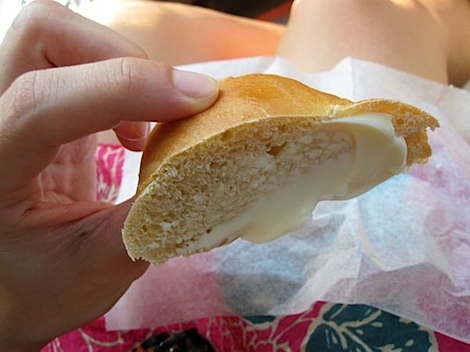 But first…we swung by Great Harvest. I sampled the challah with some butter. So tasty.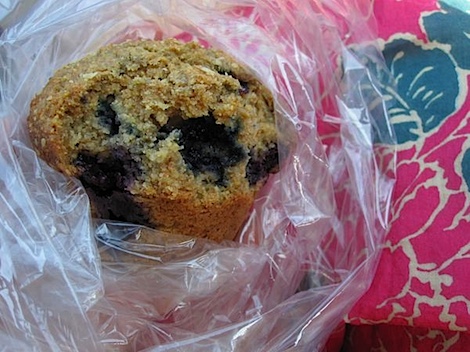 And for breakfast – a blueberry oat bran muffin, which I enjoyed straight out of the bag I got when I bought it.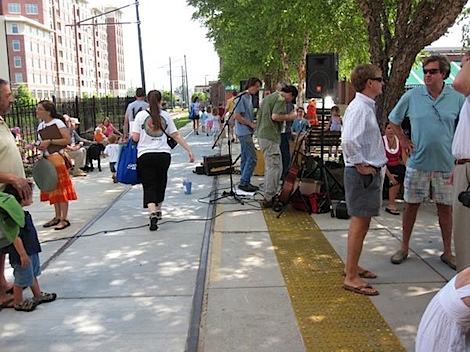 Hubby and I went to the market and forgot today was their GRAND opening. It was crazy busy!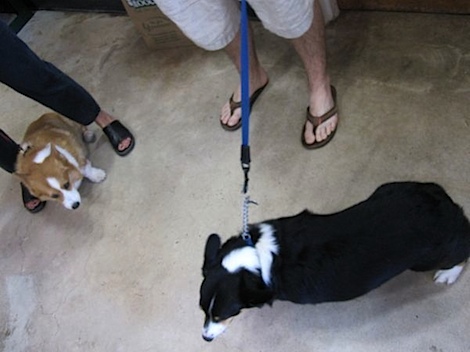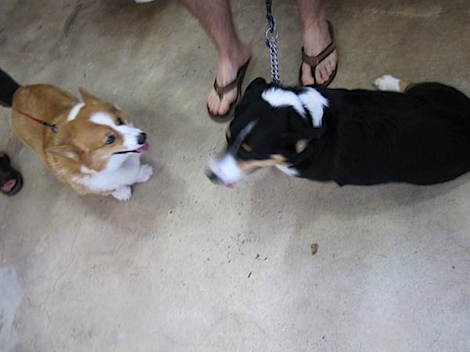 We brought Bailey again and he made a new buddy – an orange corgi.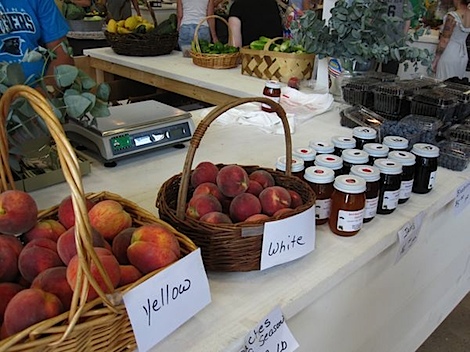 The market was stocked up for the grand opening with fresh fruits, veggies and prepared foods all around.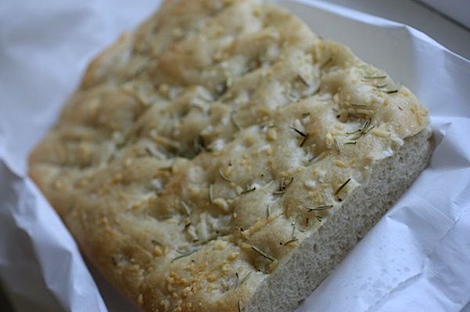 We came home with some fresh rosemary asiago foccacia.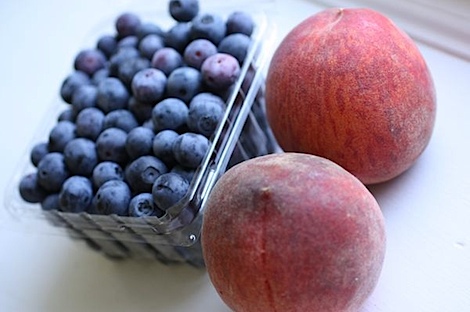 Plus blueberries and peaches.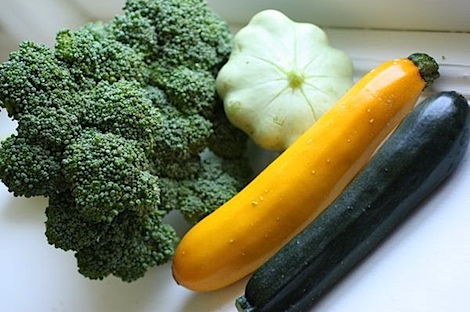 Plus 3 types of squash and more broccoli. Almost everything was either organic or pesticide free – at least all the stuff I got was!
***
After the market I met up with Emily to help her with her blog migration to WordPress. Having just done this in January, I know how much of a pain this can be. I think I still owe you a moving-your-blog-post…if I can muster up the strength to do it. That was a tough experience!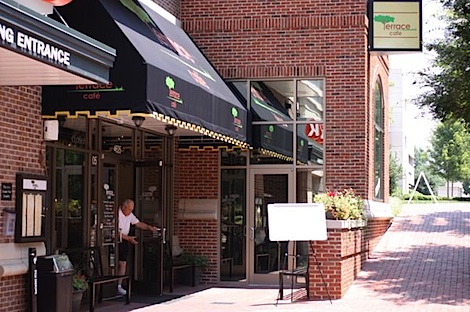 Soon enough it was time for brunch with friends – Emily and Casey…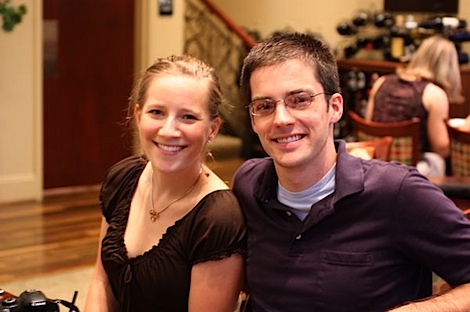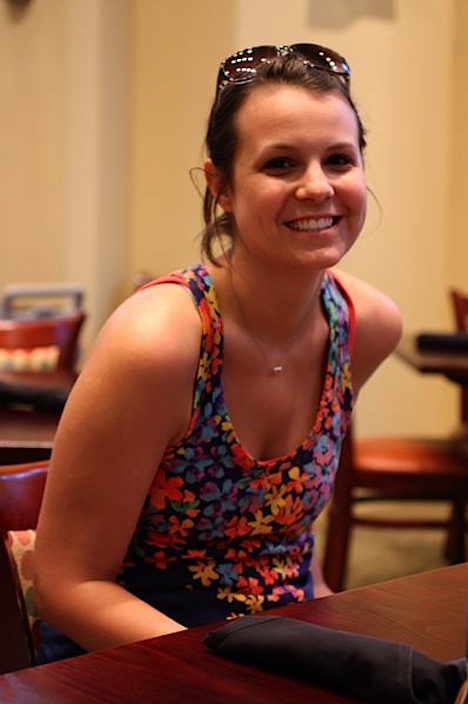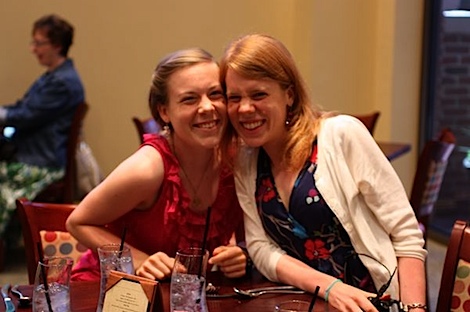 Caroline + Sarah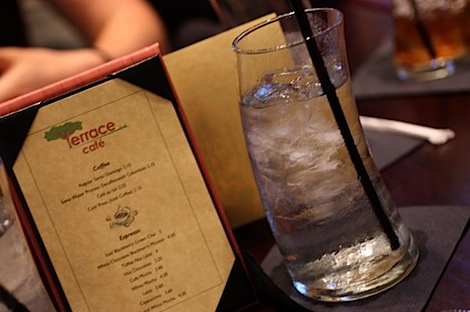 Again – I love the glassware here! I wish I had some of these glasses in my house.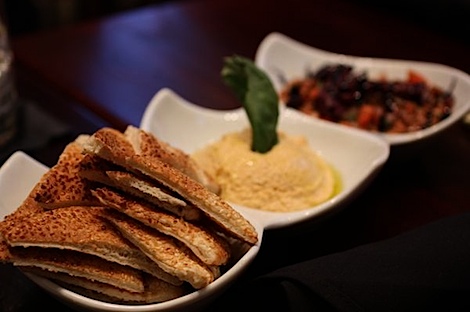 Kath + Matt were sweeties and got a plate of hummus to share with us.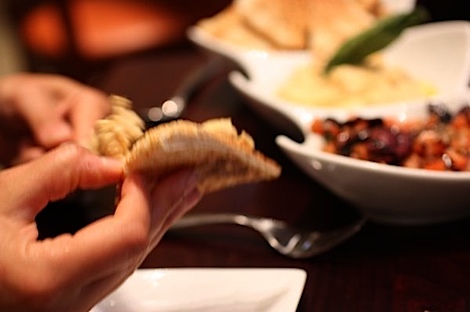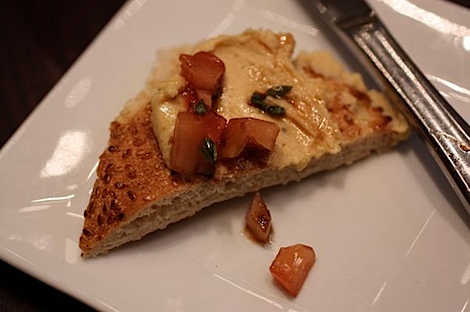 I had a bite and boy was it goood! Especially with the marinated topping. I definitely tasted sesame oil in it, which was totally unexpected to me but very delicious.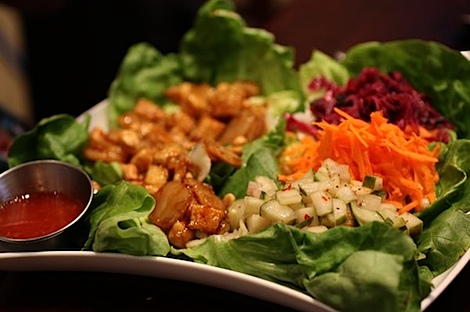 For my main eats, I considered a waffle…or the tofu lettuce wraps.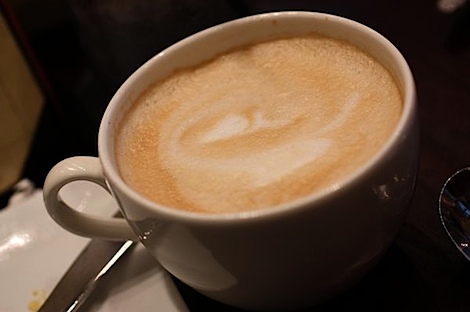 I had a hard time picking what to order today. We ate at 1pm, so I wasn't sure if I wanted breakfast or lunch…or brunch. I decided to go somewhere in the middle with quiche but since it was breakfast-y, I couldn't resist a toffee nut latte! It had lov-erly froth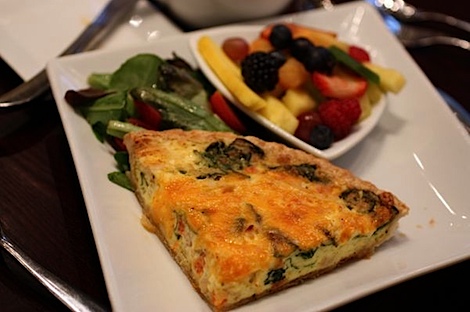 I went for the daily special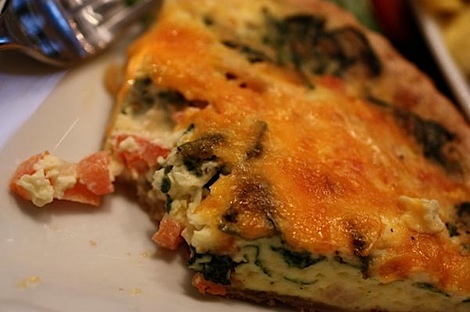 quiche with roasted chicken, spinach, tomato, and cheese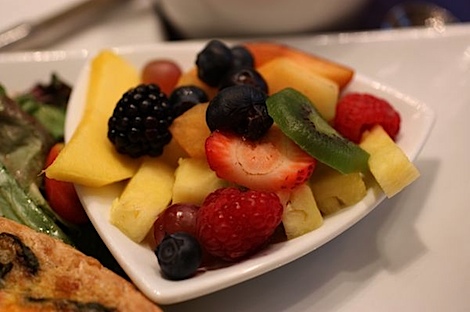 plus fresh fruit and a mini salad – one of the best I've had in a restaurant – with berries and kiwi and even mango!
Do you usually order something more breakfast-y or lunch-y when you get brunch?