Howdy kiddos! Man this has been one long night!
After my leisurely breakfast, I had a full agenda for the rest of the day:
zumba class
dance fitness instructor training
new choreography session
Luckily, I came prepared with snacks and LOTS of water.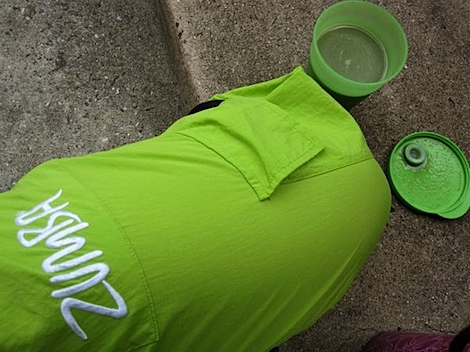 We had class in a gym that was suuuuuuuuper hot today. It felt like hot zumba. I thought I was going to fall over! But hey, at least I got a great workout in! 😆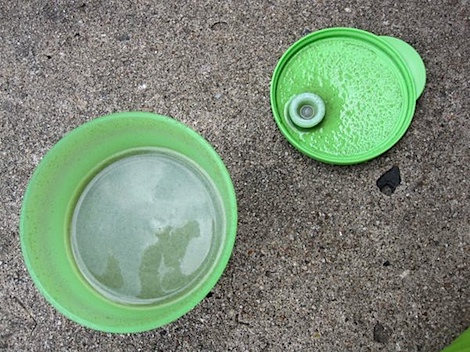 Post class I downed a single scoop shake of Vega Health Optimizer in vanilla chai. I have like a half a scoop left and I will be out! Time to re-stock!
The shake was just what I needed to recoop from class and gain some energy for the rest of the dancing activities we had going on the rest of the night.
Tonight we learned about performance and confidence. We played a game where we made up characters for some of the songs. Like for one of our salsa songs I named my instructor Sasha. Sasha is an energetic lady who owns a dance studio with her husband and whose signature wardrobe piece is a fringy skirt. Oh yes! Sasha is super cool!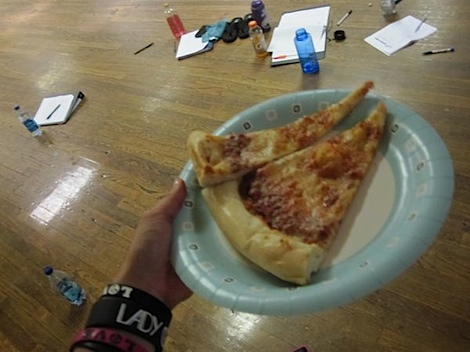 We ordered in pizza since we had a late night.
The highlight of the night – for me at least – was choreographing a new Indian-bhangra style dance to a song I've been oggling on youtube.com called Desi Girls. I've actually been working on the choreography for this song slowly over the last few months. It's inspired by a video danced by 4 very talented ladies. It's very upbeat, cute, and fun! I can't wait to do it in class!
I have a full schedule ahead this week – probably going to go 4 days straight of training…maybe even 5! Any advice on what I can do to help my body re-coop? Something I can eat or do?
I guess I got a better workout than I thought because I ate a lot when I came home!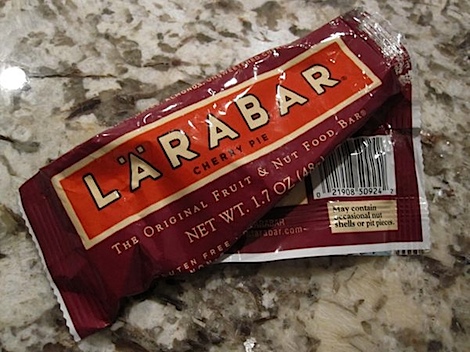 I actually had a Larabar on my drive home.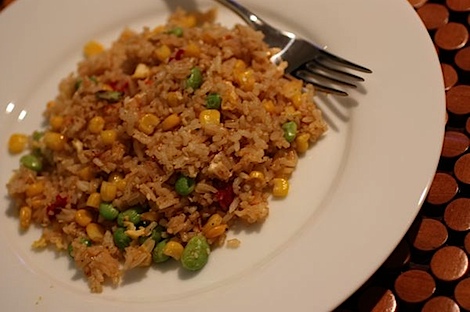 homemade fried rice…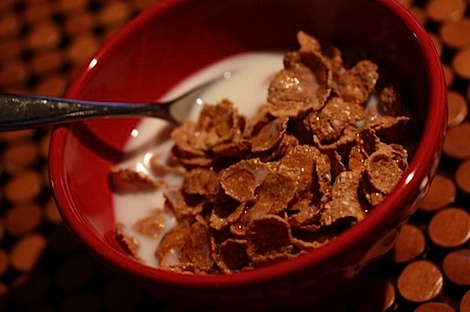 Multi-grain flakes with a drizzle of local honey and 1% organic milk.
Plus I'm munching on an organic gala apple whilst blogging this.
Do you get ravenous post-workout? What's the most you've ever eaten post-workout and what was your workout?
PS Let me know if you have tips for my question above about re-cooping from workouts and training. 🙂