Happy Thursday The Chic Life readers!!!
Thursday Eats
I woke up early enough to repay hubby for all his thoughtfulness yesterday by whipping up a quick breakfast – one of his faves – fried (cage-free) eggs!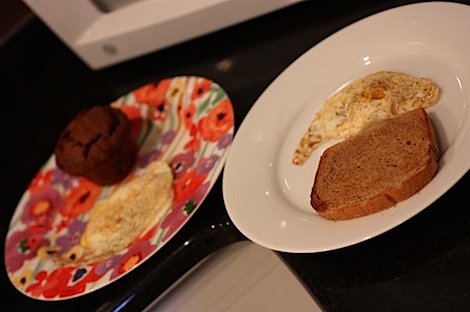 I toasted up a piece of spelt bread to go with the egg for hubby.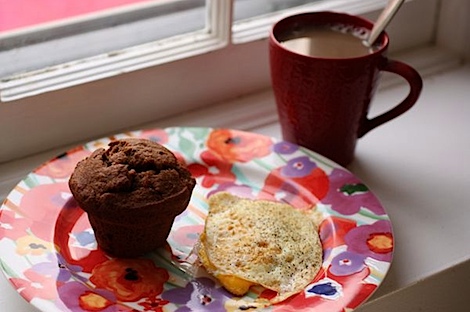 As for moi, I still had one remnant from hubby's treats yesterday – a Great Harvest muffin!!! I've been CRAVING one ever since having that delicious berry muffin awhile back. *drool*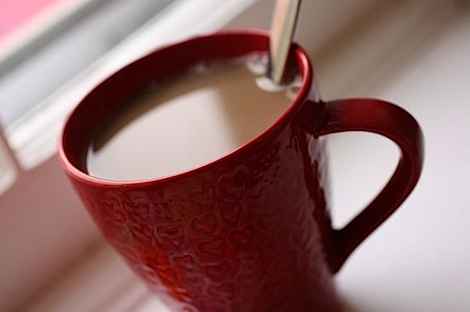 Fresh Market Spring Blend. So nice to wake up to this in the morning.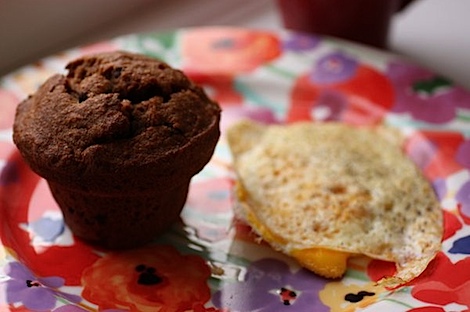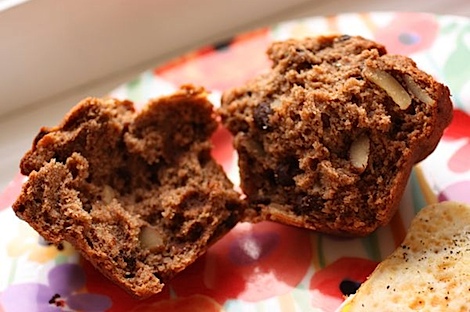 This muffin was chocolate chip banana almond. It wasn't quite as good as that berry one, but it was still fantastically delicious!
Work eats: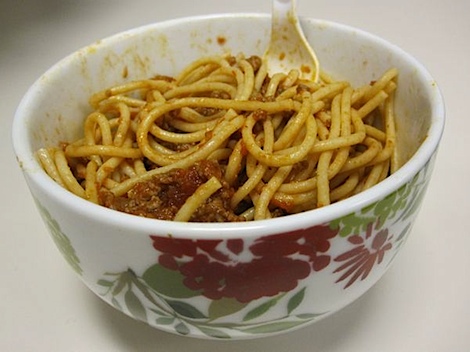 Over the day: 2 mugs yerba mate tea, GIANT romaine salad with cucumber, orange bell pepper, sunflower seeds, and hemp seeds plus Drew's rosemary balsamic, and leftover spaghetti.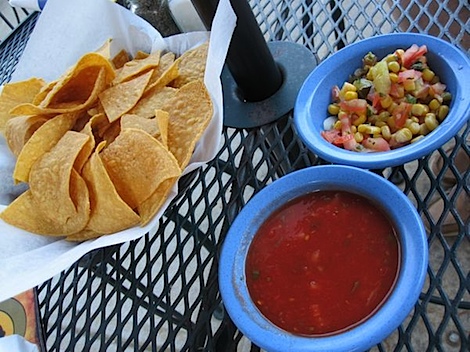 Hubby and I got Mexican after work – chips and salsas…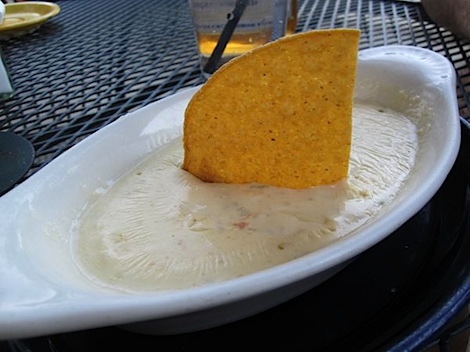 Cheeeeeeezzzzzeeeee dip. Yep, with a 'z'.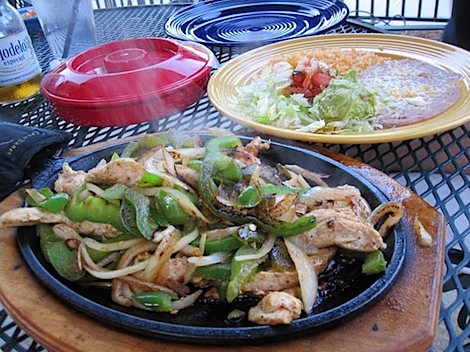 We split chicken fajitas.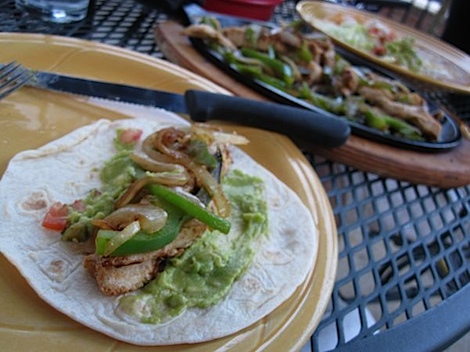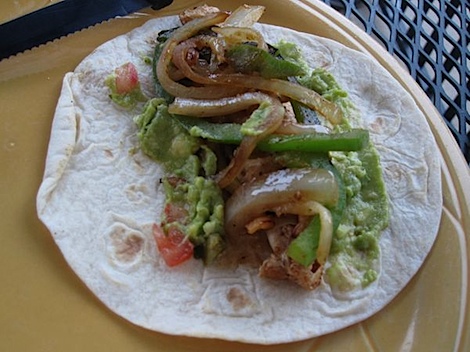 I only managed one chicken fajita…must have had too many chips! 😆
For dessert, I made a healthy "shake" and had the last two of my Nicobella organic vegan truffle samples (*) – Pumpkin Chai and Sunflower Banana Butter. SO tasty! I can't wait to write up my full review for you guys!
Vega Health Optimizer Review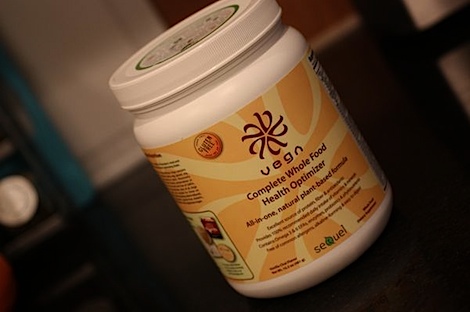 After work today, I was so excited to pick up my Vega Complete Whole Food Health Optimizer in Vanilla Chai. They ran out of this at the seminar last week (yes, I still owe notes on that, sorry!), so I had to wait till a new shipment came in. They had 3 other flavors – natural, chocolate and berry ,but I really think the Vanilla Chai will be the most versatile.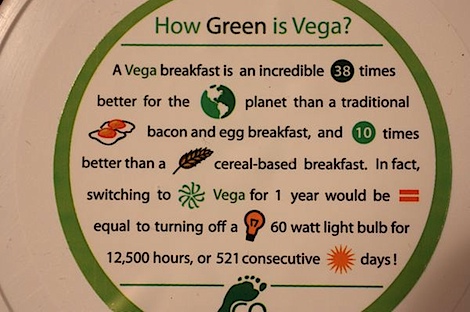 I like how Vega is Green.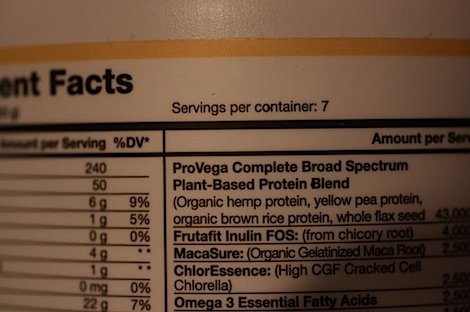 Note servings. 7! Eek!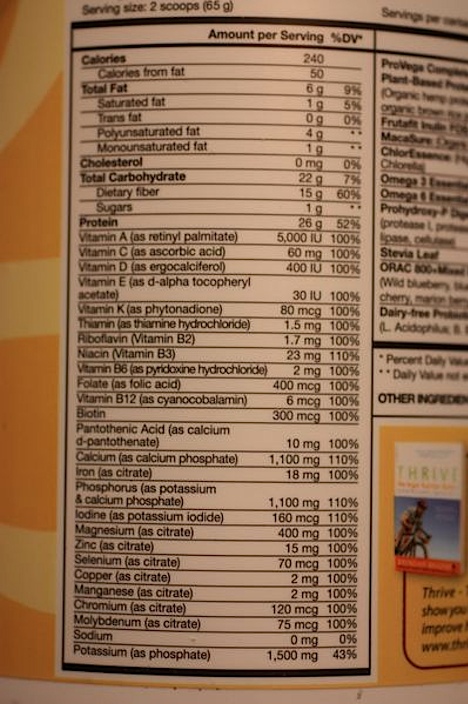 Look at all those goodies!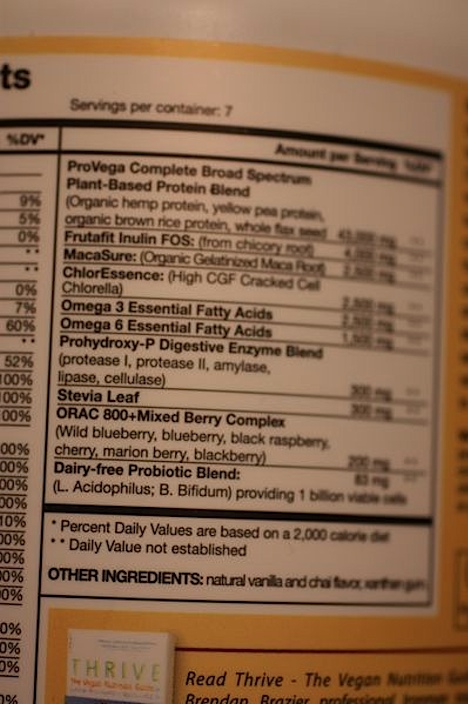 Product and nutrition info.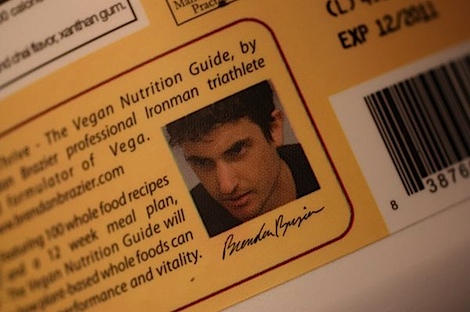 I know him! Ok, not really, but I did meet him and get his autograph. 😉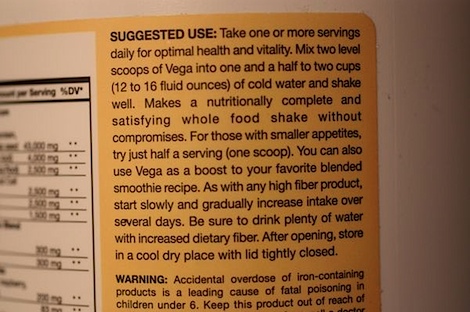 Nice, detailed suggested use info.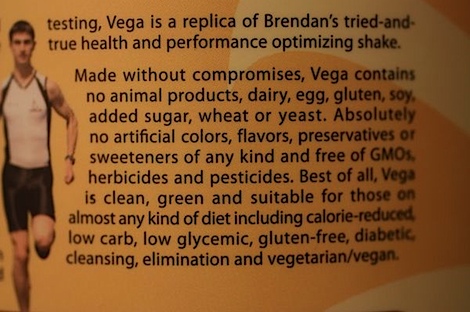 More packaging info.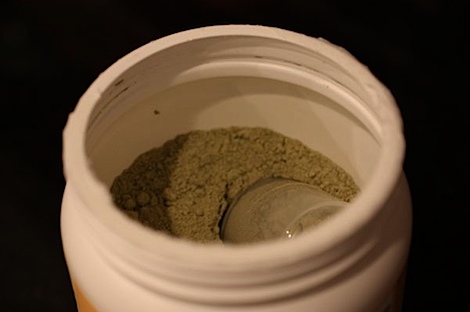 Look how much space is in there!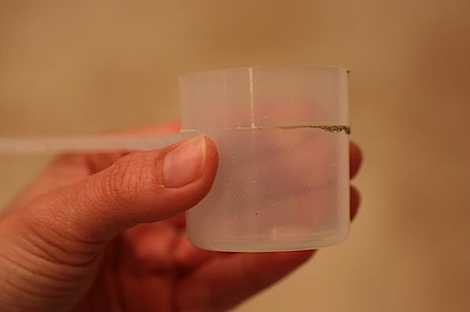 Giant scoop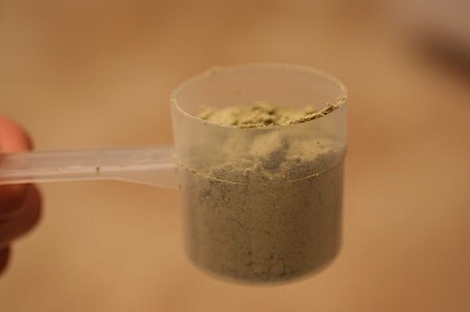 Since my eats were semi-decent today but not as nutritious as I think they could be, I decided to up my nutrition with a mini Vega shake using 3/4 a scoop of Vega powder…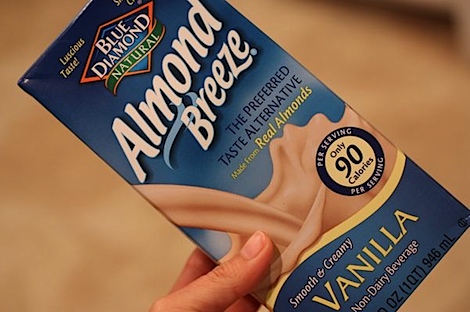 …plus Almond Breeze vanilla almond milk.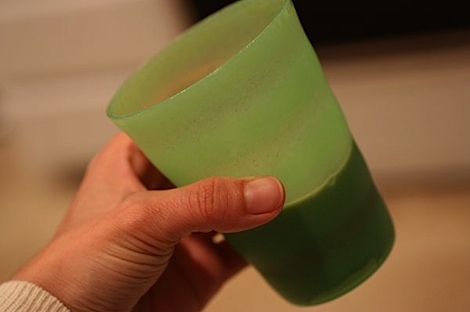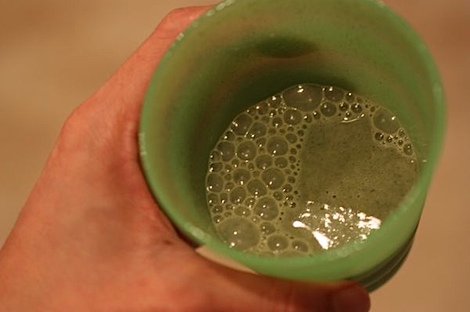 Delicious! I loved it! A little sweet because of the sweetened almond milk, but I enjoyed it. Especially since it was sort of like dessert.
For my review, let's start with my dislikes:
Only 7 servings in a giant-looking tub. Granted, the servings are quite large (did you see the size of that scoop!?), but still. Not to mention at roughly $42 for the jug, that's $6 a pop…or $3 per scoop.
Larger container than contents – there were like 3 inches of vertical space in the jug. There may be some packaging reason behind this that I'm just not familiar with, but it seems like the container could be smaller (or more full).
Ok, so we know this stuff isn't cheap, but if you believe you get what you pay for, then you may see why it's a little on the pricey side…
My likes:
The product is made exclusively with natural, plant-based

whole foods

(great for people who read ingredient labels like me).
Great flavor.
Great protein – 26 g and from great sources – hemp, yellow pea, brown rice, flax and chlorella (not just any old proteins – carefully selected ones).
100% recommended daily intake of vitamins and minerals.
Dairy-free probiotics.
Green.
No artificial colors, flavors, preservatives or sweeteners.
No GMO.
No pesticides.
Supports small and local farms.
Gluten-free.
I'm a quality of quantity kind of girl, so though this stuff is expensive, I think it's worth the money. Also, I like to stretch my dollar a bit, and when I took vitamins, I was supposed to take 4 a day and only did one. I think I can apply the same idea here by using smaller portions of the mix and trying to get the rest of my nourishment from fruits, vegetables, and food sources.
Overall, I've been working harder and harder to move towards eating food closer to the source, and in a sea of sports / protein shakes, supplements, and mixins made with all kinds of crazy, fake sweeteners and quasi-food ingredients, it's nice to see something made with real food.
Go Vega and go Brendan!
Thrive in 30
Speaking of Brendan, have you seen the Thrive in 30 program available online? The Vega team tweeted the link to me a couple days ago and I think I'm going to sign up for it…probably this weekend. I wanted to first extend an invitation out to you guys to see if any one was interested in joining me.
I figured if anyone else signed up with me, we could chat about the experience on my Facebook page, share tips, lessons learned…all that fun stuff! 🙂
New Faves in my OpenSky
UPDATE: My OpenSky shop is now closed.
I'm SO EXCITED to tell you guys that TWO more of my product requests have been filled in my OpenSky shop!!! Squeeee!
Both of these products are locally made in my town and I'm so happy to extend them to you:
Some of my fave doggie treats, baked by a local baker that are healthy and natural. If I'm eating more healthy, Bailey should, too. Check out this package for a great birthday party purchase for your pooch.
My fave whipped body butter (made with organic ingredients) – omg, the Sundress scent is divine! If you want a body moisturizer that will nourish without overdoing it, check this stuff out!
My shop is looking better and better and I can't wait to do my grand opening. I have some fun promotion ideas in the works, so I hope they work out!
Are Scales Over-Rated?
So, I realized today that I haven't weighed myself on a scale in…well, I can't remember the last time I weighed myself. I think this is pretty fabulous. Scales are so over-rated! Right?
I learned a long time ago that scales aren't always the best way to gauge your health.
When I was in middle school, we had to get weighed in PE class. I remember people were really shocked by how much I weighed and they kept saying that I didn't look like I weighed that much. I didn't know how much was "a lot" or "a little." Was my weight above average? I was so clueless. The explanation I was given – "muscle weighs more than fat." I had pretty big figure skater's leg muscles, so they must have made me weigh more than I looked…or something.
Who knows…but…
Thanks to that experience, I never paid much attention to scales. (My issues with weight/size have been measured in other ways, but more on that another day). In general, I don't think scales give you a good picture of health since they don't take into account muscle, body fat, and other factors. I see that scales have a purpose, but I don't pay much attention to mine. Instead, I try to focus on how my clothes fit and how I feel.
I found a couple supplementary articles here and here and here and here that have some more info.
Weigh in: What do you think? Are scales over-rated or essential?