Bailey says…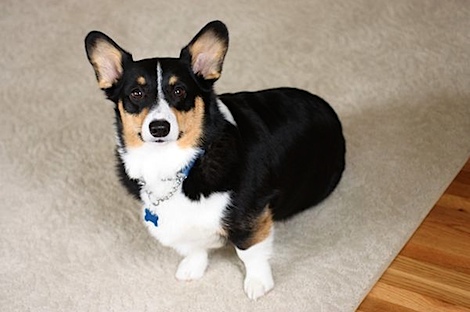 Happy Tuesday!
Doesn't even feel like Tuesday today, does it?!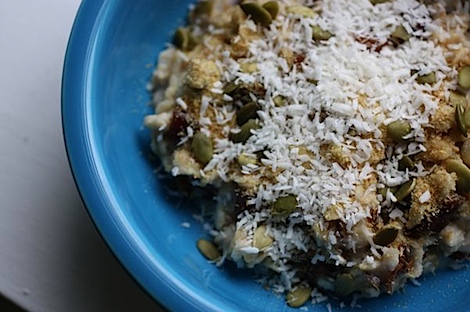 Date coconut oatmeal made with 1/2 water and 1/2 COCONUT MILK! So yum! Plus flaxseed meal and pepitas.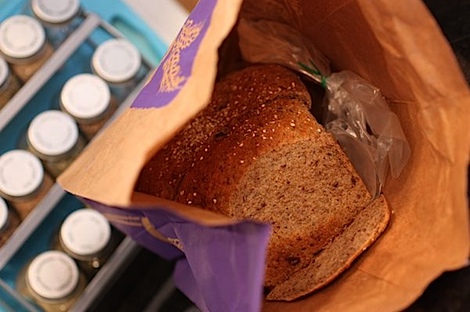 Hubby brought home FOB (flax oat bran)…finally! I've been wanting some FOB for forever but they always seem to sell out and we forget to request a hold. Anywho, behold, the FOB is ours! Ha-ha!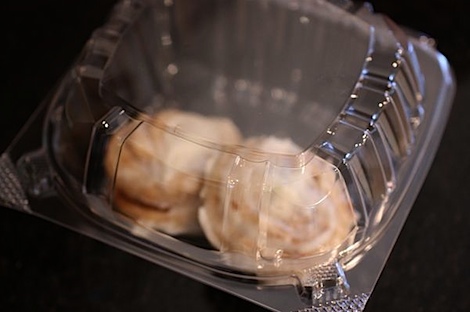 Hubby got a lil treat, too.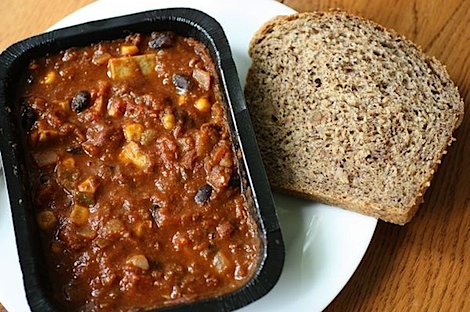 Helen's tofu chili plus a piece of FOB – straight up (this fresh – it doesn't need a thing!)…still slightly warm from the oven!! Yum!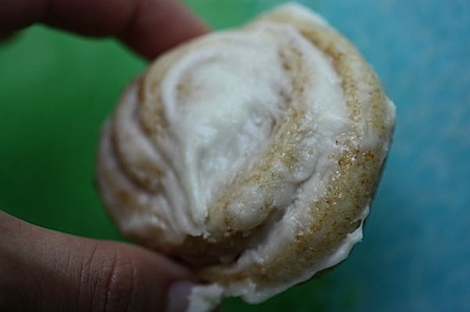 Mini cinnamon roll.
Cinnachip WW toast with White Chocolate Wonder and chia seeds.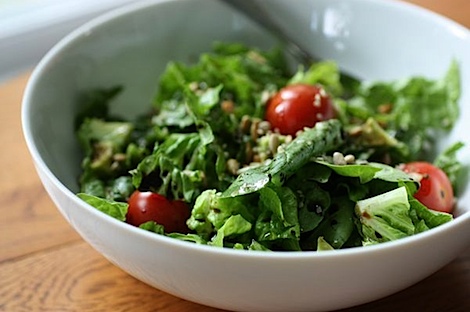 Salad: romaine, baby spinach, tomatoes, and a not-ripe enough avocado that I pretty much ate around. 🙁 I just used a drizzle of balsamic and EVOO for dressing. Plus hemp seeds and sunflower seeds.
***
Post work…I was super stoked for a ZUMBA class!! I may or may not have danced in my sports bra. 😉
I always get such a great workout, but I never feel like I worked out! Probably why I'm so addicted to the zumba. It's exercise in disguise!
***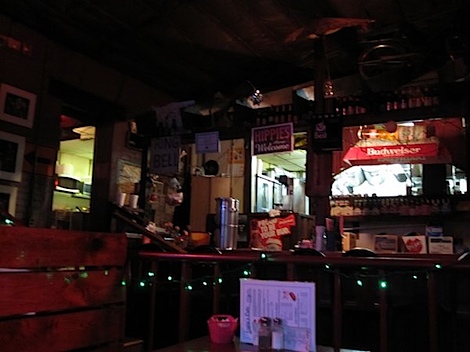 Hit up a local restaurant for dinner, Lupie's Cafe, post-workout with some friends.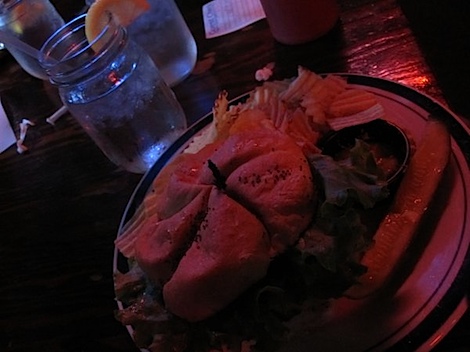 Don't think I was quite ready for another burger (since I just had sliders yesterday), but I didn't see anything else on the menu I was in the mood for. Of course, it wasn't until I saw what everyone else was getting that I realized there was a VEGGIE plate! Oh yea, a veggie plate with creamy macaroni and cheese….noommmmmm.
The burger was really good, but I'm definitely ordering the veggie plate next time!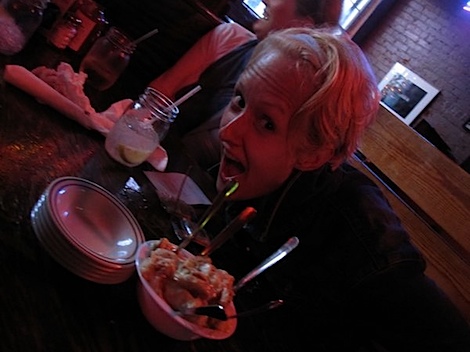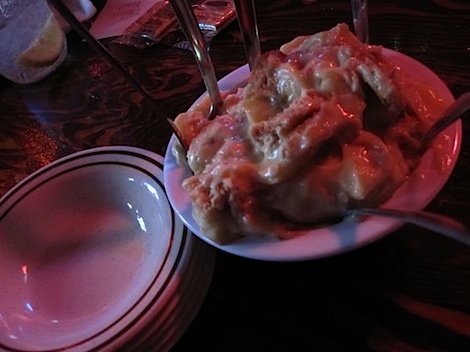 Another potential repeat – their fabulous banana pudding! Gosh, this stuff was delicious! Heck, who needs a veggie plate…just give me the banana pudding! 😆
Do you have a good banana pudding recipe? What is it? Or, what is your favorite summer dessert (and a recipe would be fabulous, too!)? 🙂