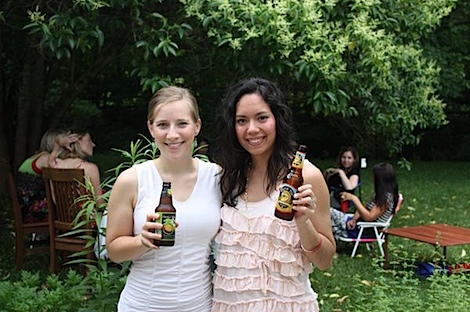 After my baking fun during the day on Saturday, hubby and I did the last of food prep for our cookout dessert…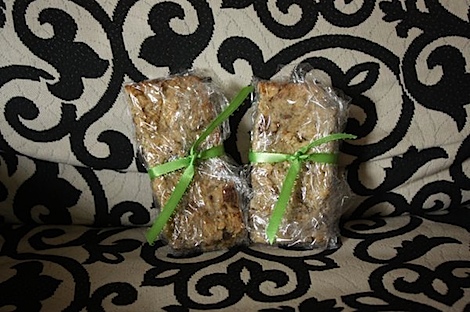 …and packed up two of my experiment bars for Caitlin + Kristien. I figured they could use a snack on their trip home – travel food is typically less than stellar or healthy.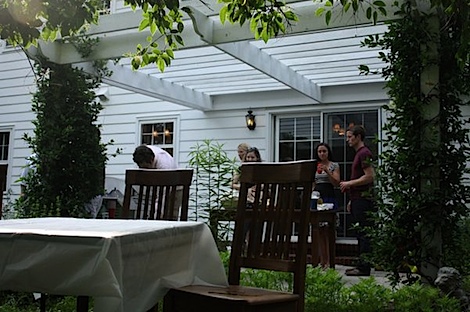 We arrived at the KERF house and settled in to hang out with our friends – new and old.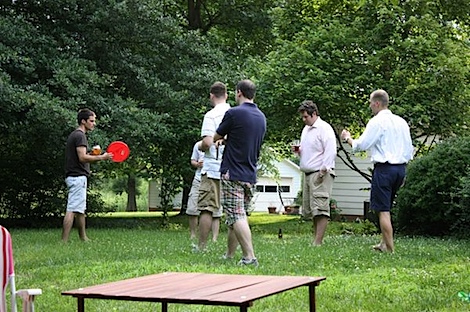 There were games.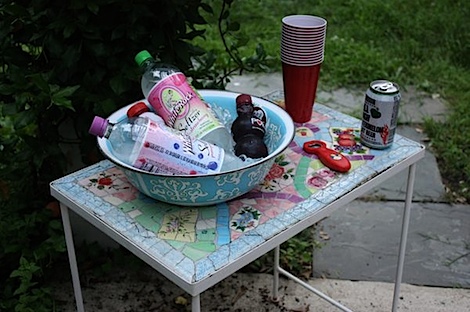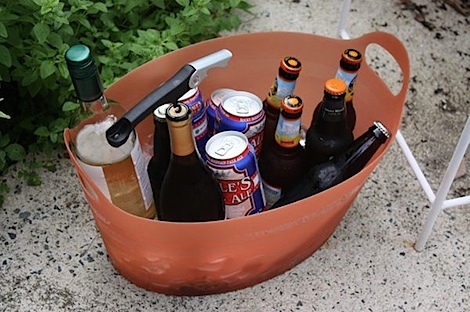 Drinks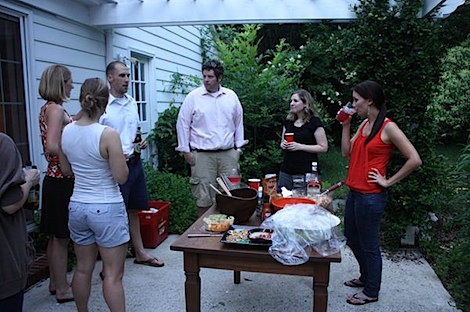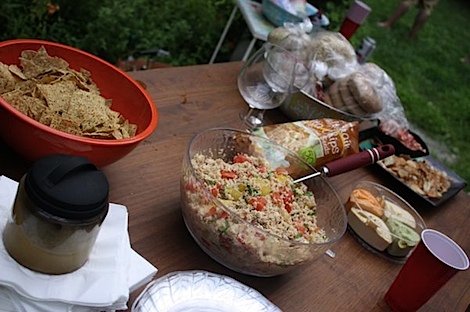 and eats.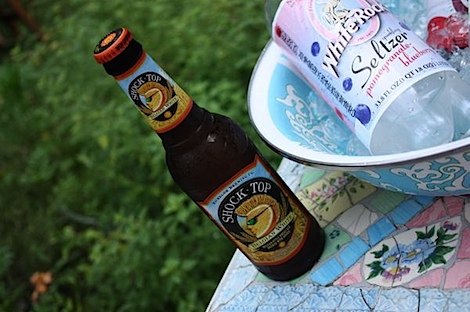 I started with a Shock Top and snacked on some hummus and chips that Kate + Nate brought over.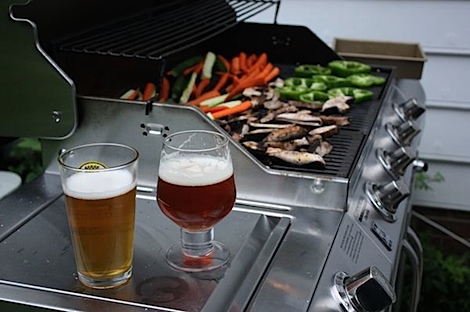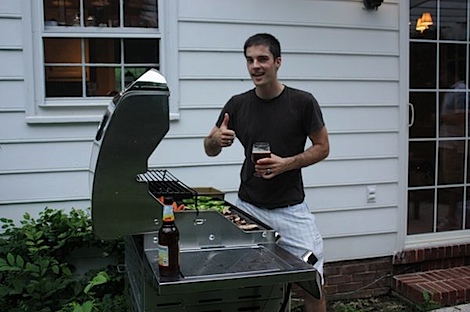 Matt manned the grill.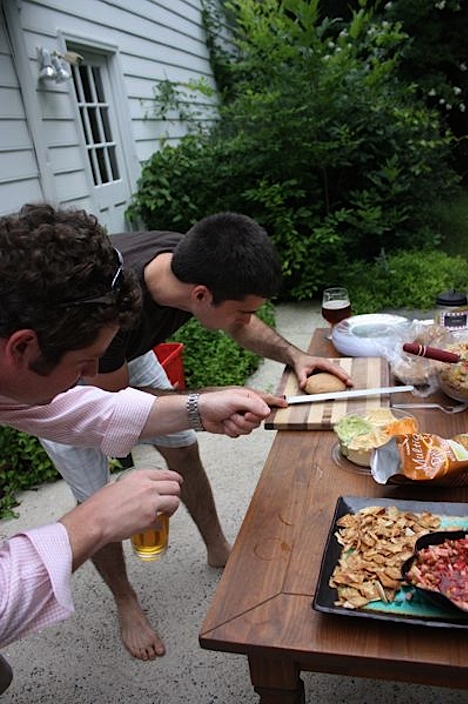 and got the veggie burger buns prepped.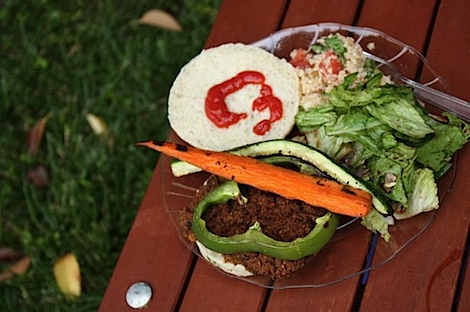 I had a black bean burgers (recipe by Emily + Casey) with grilled veggies, cous cous salad (by Caitlin + Jason), and salad (from Emily + Casey). Everything was soo tasty!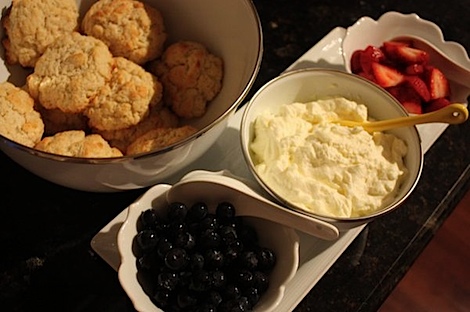 I brought dessert – Alton Brown's shortcakes with blueberries, strawberries and an almond-scented whipped cream. PS If you try Alton's recipe, please read the reviews. You actually bake at 400 (not 450) and use 1/3 cup sugar (I used 1/4 cup). There were some other potential modifications, but those were the ones I did, besides using vegetarian lard.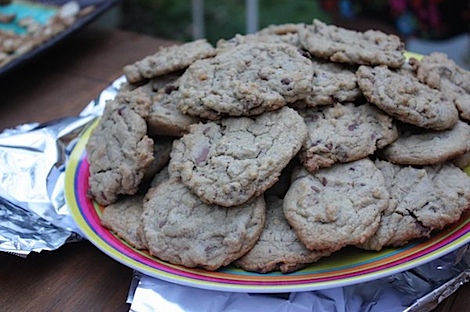 Whit's milk chocolate chip cookies.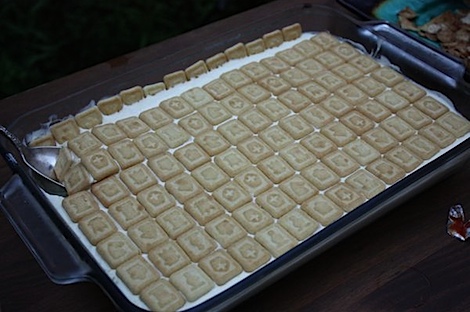 Michelle's banana pudding.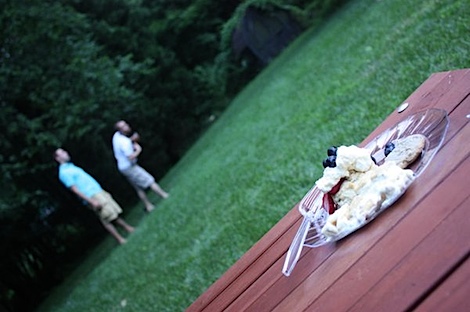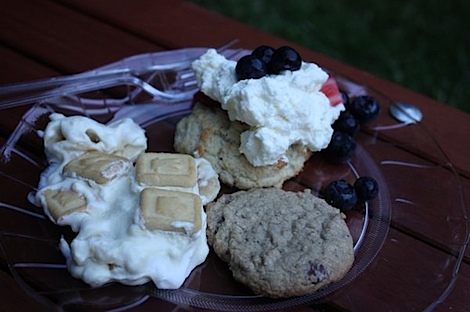 I had a little bit of everything. Dee-lish!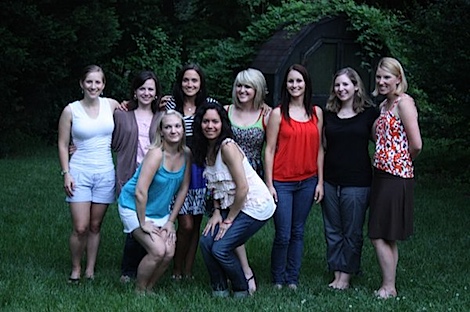 The girls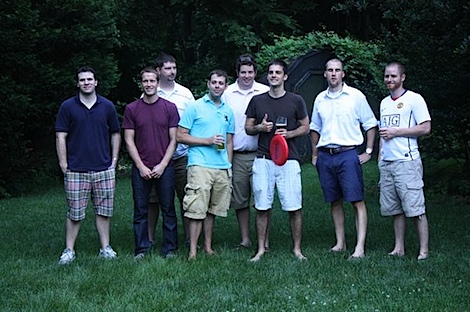 The guys
As always, another fabulous cookout at the KERF house. Too bad this was our last hoorah at the KERF house since they're moving! 🙁 But hopefully, Kath + Matt will be back to visit soon.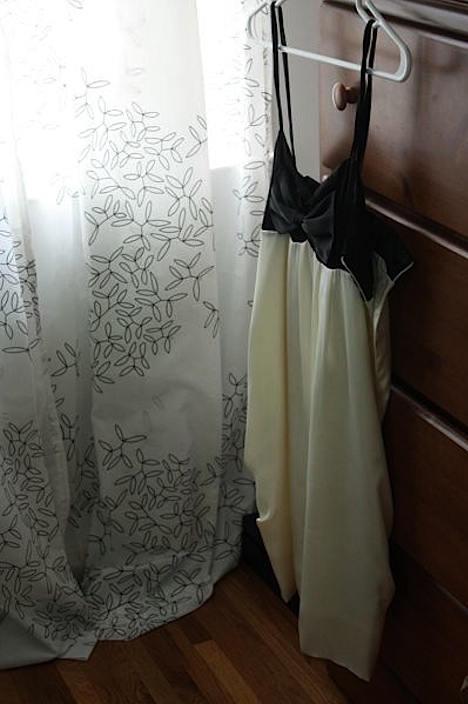 As if I hadn't done enough stuff in one day, after the cookout, I had plans to head out for a bachelorette par-tay. Dress…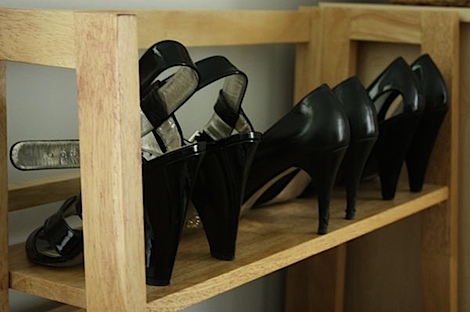 …and big girls heels required. 🙂
We had a great time dancing the night away for Claire's last hoorah as a single lady!!