Susie Homemaker Saturday! At least that's what my friends called me when I told them what I did on Saturday.
Here we go…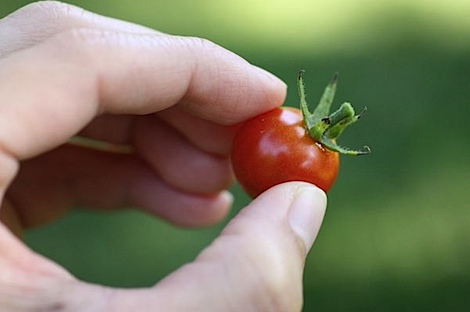 I thought I'd gotten the first tomato from our garden.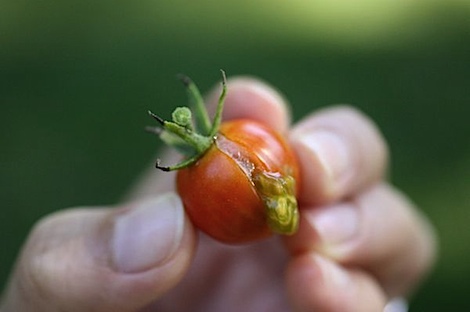 But upon closer examination, the tomato was SPLIT! Not sure what causes this. The others seem to be ok.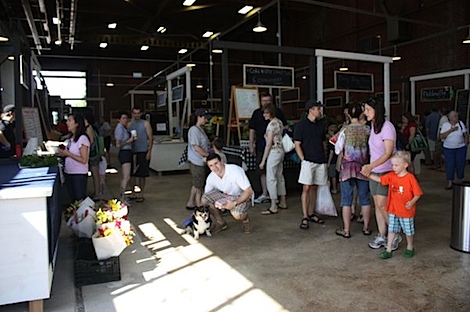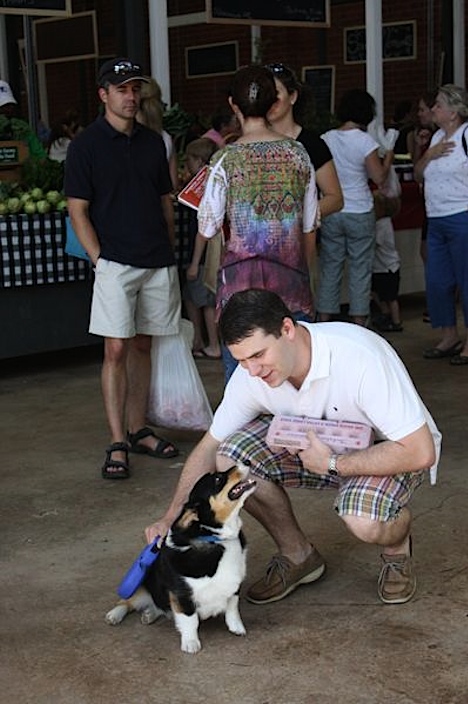 We took Bailey to the farmer's market. He LOVED it!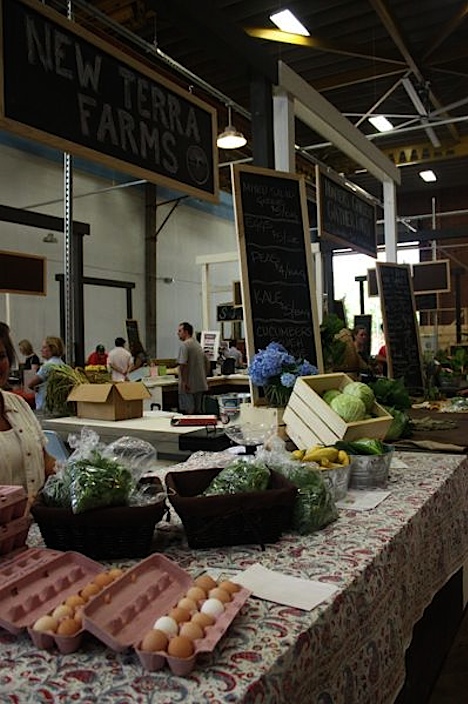 Per the usual, we found some great stuff!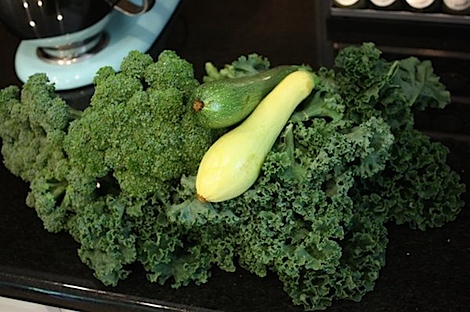 We came home with organic kale, zucchini, squash, and organic broccoli. There's one vendor there whose organic produce always looks so amazing! That's who we bought the kale and broccoli from.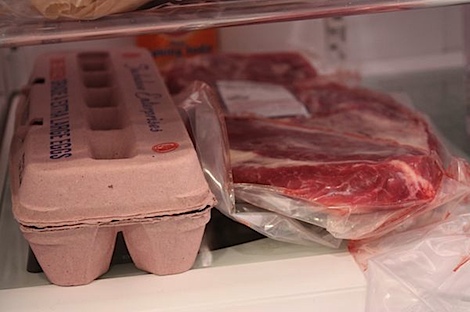 We also got some cage-free local eggs and grass-fed beef brisket. We're thinking of cutting this 3 lb bad boy into half and doing a roast Sunday and grilling it another night.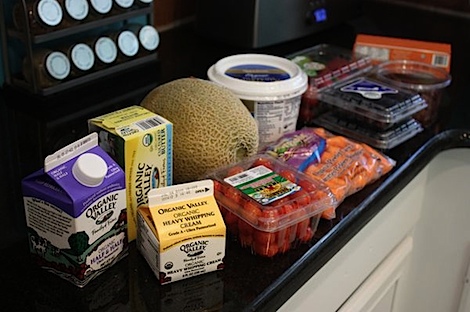 Post-market, we also hit up the grocery store for eats and baking supplies: organic half and half, organic whipped cream, organic grape tomatoes, organic canteloupe, vegetarian lard, organic carrots, organic blueberries, organic strawberries, dired dates and unsweetened applesauce.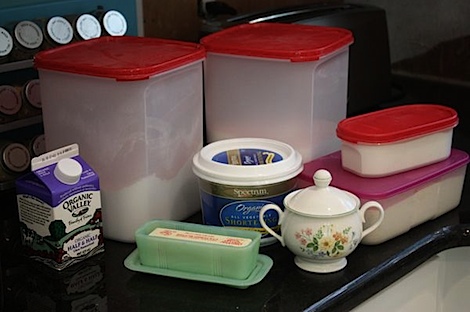 Then, it was time to get my bake on!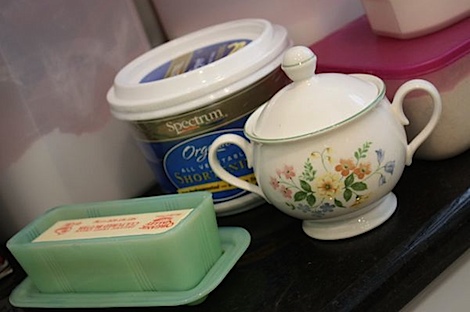 Love my salt container – do you recognize it from the header?!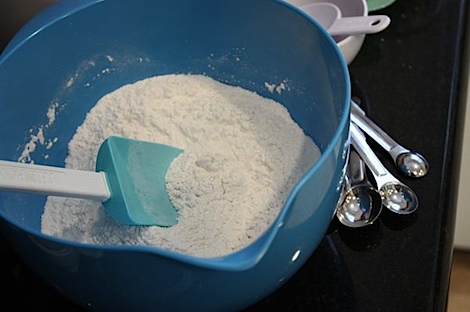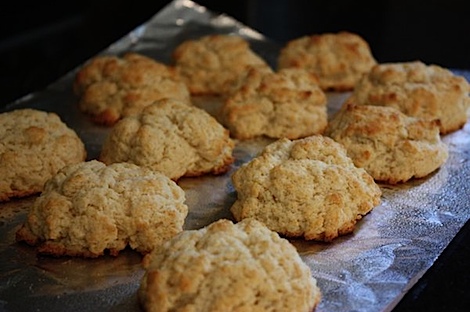 After some stirring, cutting, mixing and baking, we had dessert 90% done for Saturday's cookout.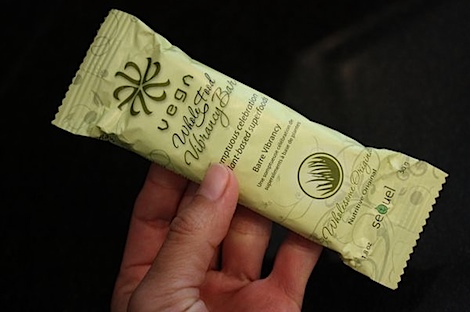 I was running short on time so I grabbed a Vega Whole Food Vibrancy Bar (*) in Wholesome Original.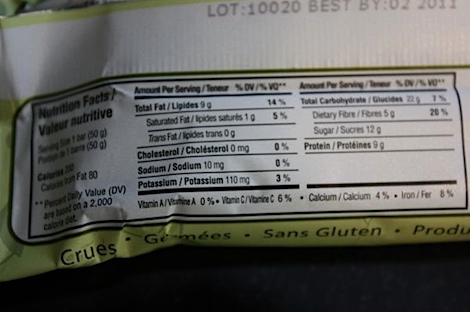 Nutrition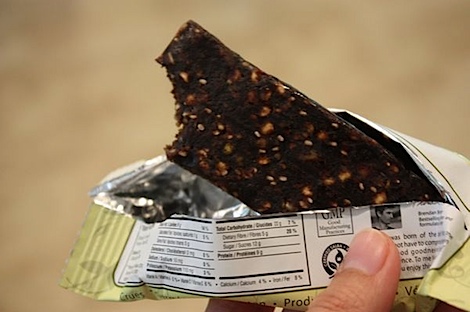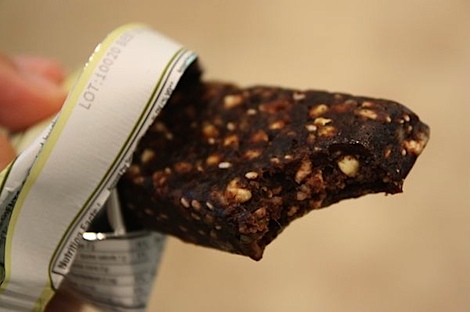 Like all Vega products, I LOVE how these guys are made with plant-based ingredients – not crazy chemicals.
According to the Sequel Naturals web site, these bars are: organic, raw, sprouted, enzymatically-alive, vegan, gluten-free, alkaline-forming, & omega-rich. And as far as ingredients, these bars contain sprouted buckwheat, hemp seed, sprouted almonds, Salba, açai, chardonnay grape and Vega Antioxidant EFA Oil Blend.
The texture reminds me a bit of Larabars with maybe a little more crunch. The flavor is pretty nice – light, not too sweet. It tastes a little powdery, possibly from the protein, but overall I really liked it.
One of the main benefits of the bar is that it's designed to be a high net gain bar, meaning it's easy for your body to digest. Less energy digesting food = more energy to put towards exercise.
***
Up next, I headed off for 2 hours of dance fitness instructor training! We learned about oral presentations (projecting your voice, proper content), community building, making a good playlist, and safety/effectiveness. Only one more training sessions to go!!
***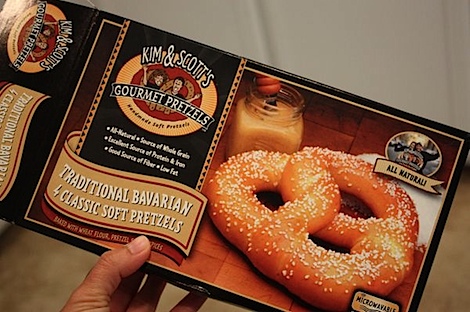 Back home, I tried out a snack I've had in the freezer waiting on me to try – Kim & Scott's gourmet pretzels in Traditional Bavarian.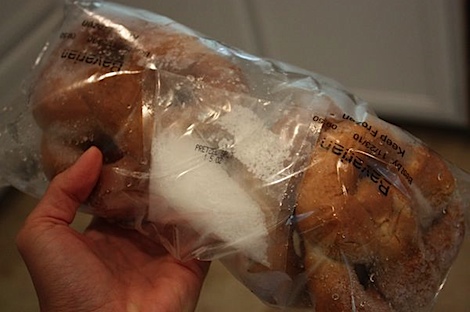 The pretzels came sans salt with a bag of salt on the side. This is not good if you want an individual serving (didn't want to open the salt bag for just one) but good if you want toppings other than salt like cinnamon & sugar.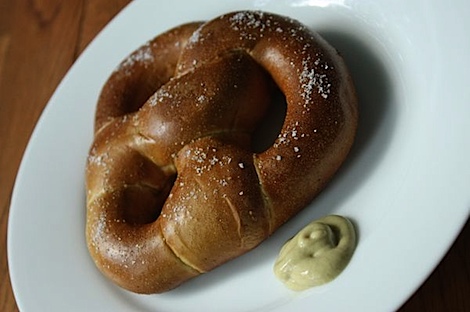 The pretzel only took 5 minutes to heat in the oven (faster in the microwave if you want), so I loved the cook time. I used my own salt for a topping.
Upside: The texture and flavor of the pretzel were great. Downside: the middle was still cold. I wasn't sure if cooking it longer would be good because I don't want the outside to be hard and overcooked just so the middle is done. Anywho, I think these would be fun to serve at a sports night or something. They seem like a great entertaining snack.
***
Since I wasn't quite done baking for the day, I decided to try out a baking experiment that I've been wanting to try for awhile now. The goal: formulate the perfect pre-workout bar.
My two star ingredients: dates and coconut oil – 2 things Brendan says are great pre-workout eats in Thrive.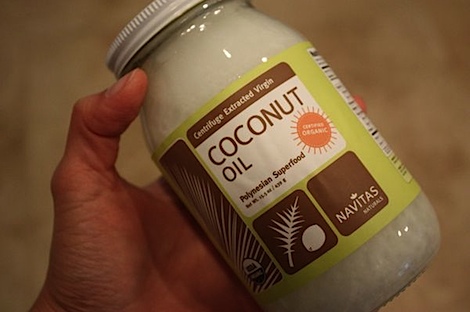 I received this coconut oil from Navitas Naturals to sample awhile back. With all the move madness, I've been waiting to try it…WHY?! It smells fabulous. I can't wait to use it more!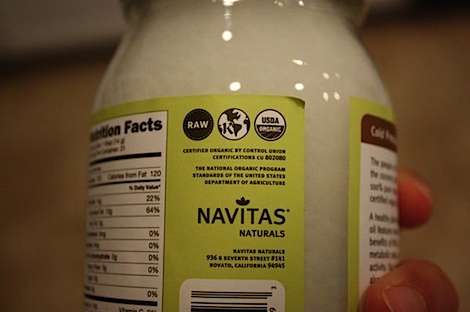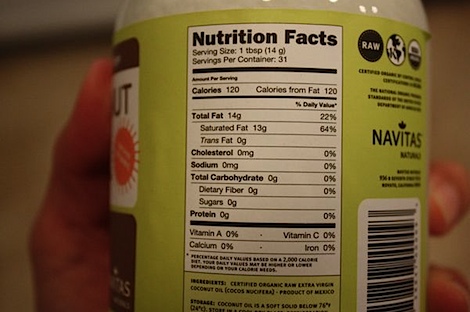 Nutrition, etc.
I love how this stuff is organic and is stored in a glass container. The coconut oil was lovely and tender and smelled like heaven. Plus, it has an easy storage method – just keep cool – no refrigeration.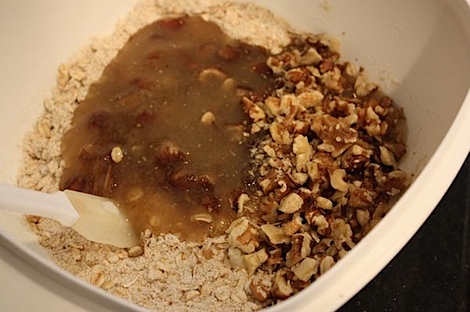 A little mixing later and I had bars. Hubby and I sampled them before taking off for a cookout with friends. They are…ok. But how can the first batch be the money maker, right? I'm looking forward to experimenting more with the recipe. 🙂
Do you like to experiment with baking or do you prefer to follow other recipes.