After making my family a fabulous oatmeal breakfast, I explored upstairs. It's always so fun to me to look through my old stuff – photo albums, clothes, notes and what not.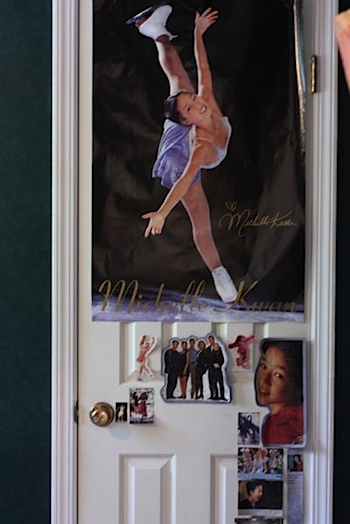 My bathroom door is still dedicated to my fave – Michelle Kwan!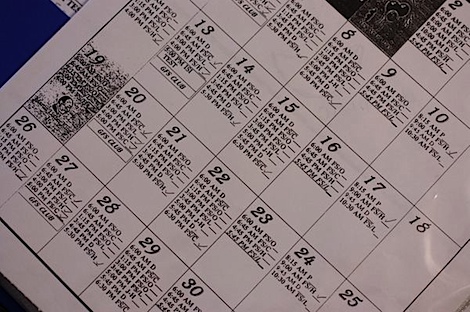 An old schedule. Yep I used to skate 5-6 days a week and twice on Tuesday! Note Tuesday start time – 6:45 am – yikes!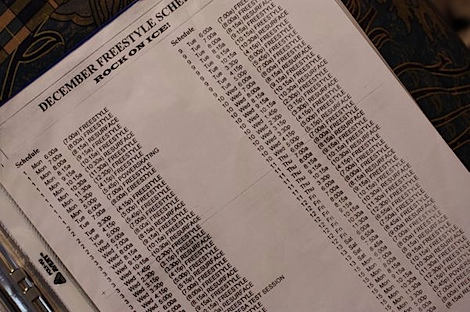 A schedule for a rink in Orlando – because even on vacation I wanted to skate!
Print-outs from some old skating tests I had to take.
You don't see the tests on TV like you see competitions, but all skaters must pass tests to advance from one level to the next. Much like in competition, you'd get all dressed up and rehearse particular routines – some to music, some not – which you'd perform in front of judges.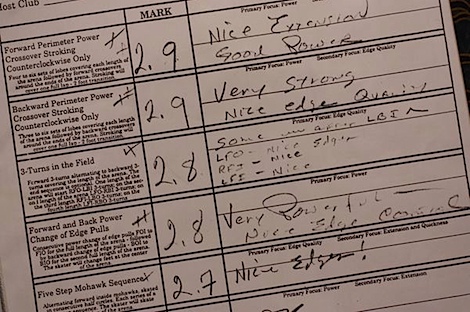 The judges grade your performance.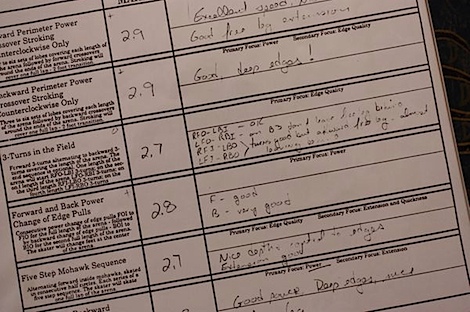 Not sure which terrified me more – competitions or testing!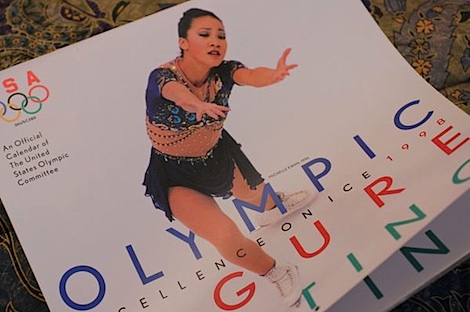 And here's an old skating calendar – Michelle Kwan is on the cover! This is her in one of my fave routines – Salome. Gosh it's so good!
Here's the routine in case you missed it. It's a goodie!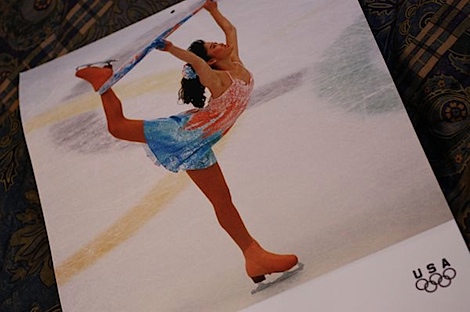 More faves – Kristi Yamaguchi, Ekaterina Gordeeva + Sergei Grinkov, Paul Wylie. Ahhh…makes me want to bust out my VCR and watch all the programs of theirs that I recorded! 🙂
And check out some of my old skating dresses: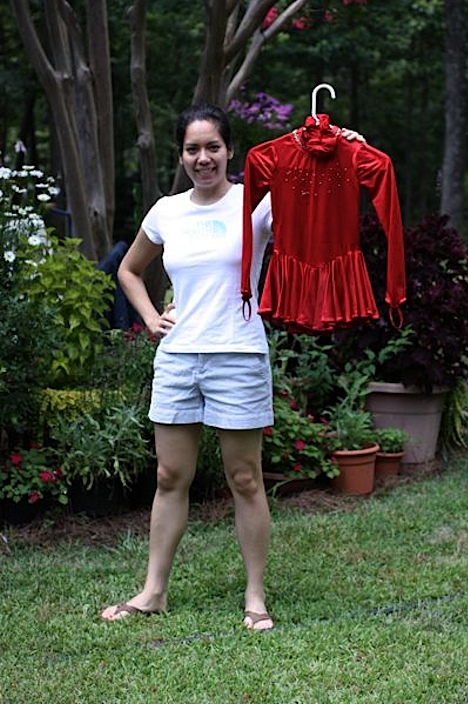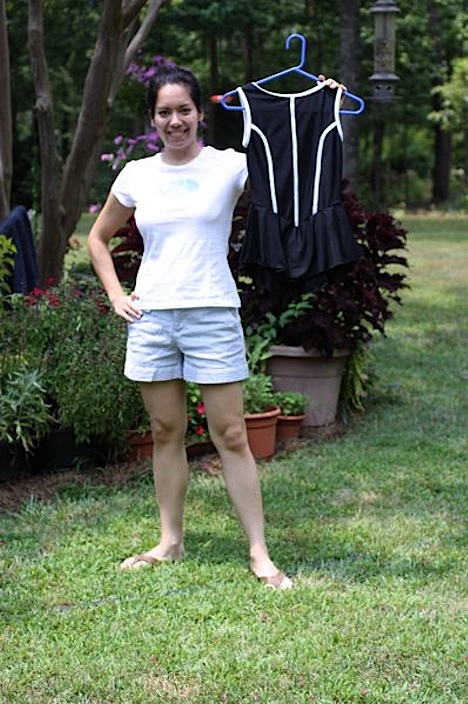 Guess I forgot how many dresses I had! Maybe 27 dresses?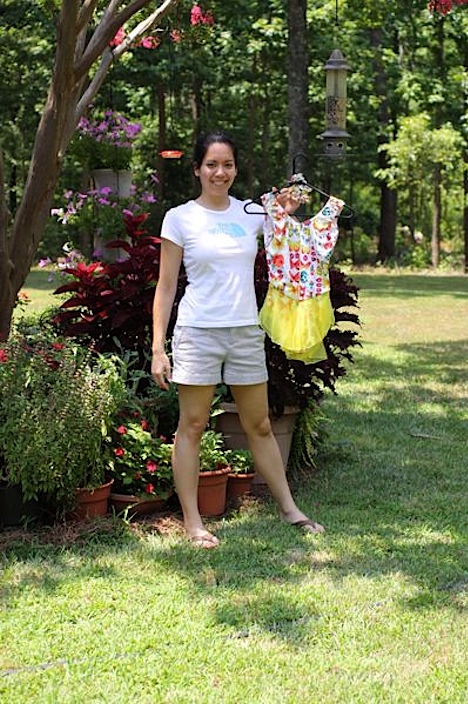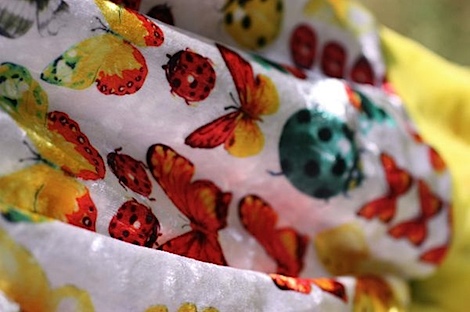 They told me when I'd spin in this butterfly dress that it looked like the butterflies were flying!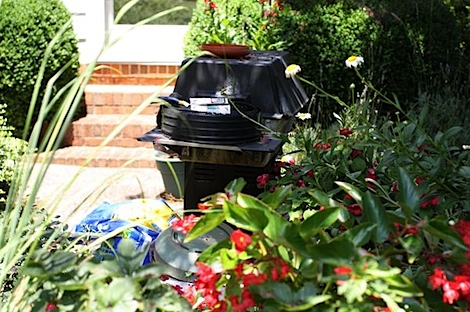 My parents' gas grill died awhile back.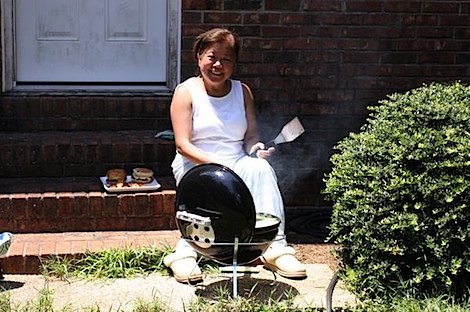 So, they got a new, portable charcoal grill.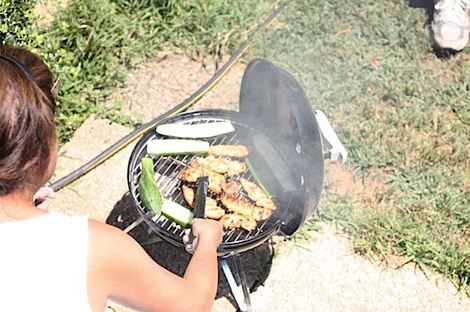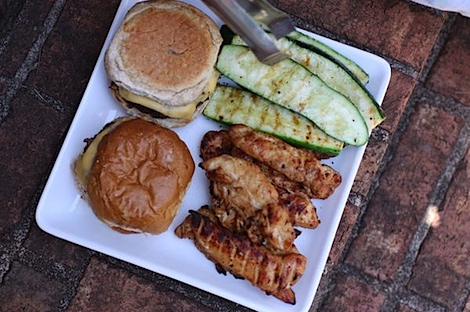 It worked pretty well and cooked up a mighty fine lunch – burgers, chicken, zucchini.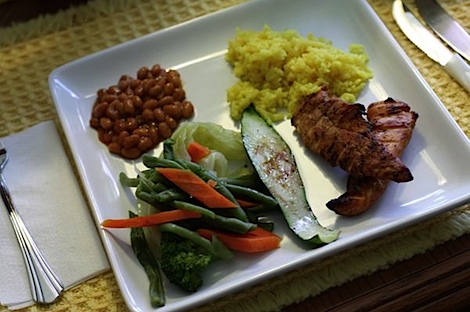 Plus we had more eats inside – steamed veggies, saffron rice. Totally fab lunch! I need to make this grilled chicken again soon. It was a nice savory-sweet teriyaki chicken.
***
Hubby and I took off for home after lunch. Mom gave us 3 loaves of her whole wheat fruit and nut bread to take with us! Score!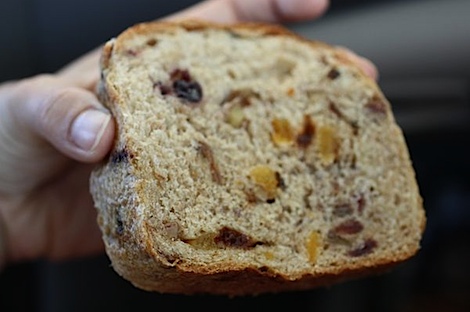 I enjoyed a slice on the way home for a road-trip snack. Nommmm.
***
Then, it was time for ZUMBA! I was a little out of it after having done basically nothing all weekend but relax and eat, but I snapped back to it. You sort of have to do that when you're announced as an instructor at the beginning of class. People don't want you to look tired – they want you to inspire them! 🙂
Post-workout, it was time for dinner.
Mom sent me home with lots of veggies from their garden, including some beautiful roma tomatoes. I knew just the thing to use them! Capellini Pomodoro (click for recipe)!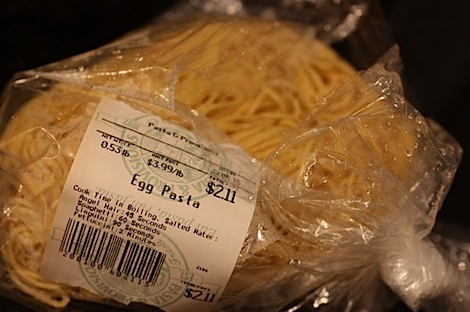 Made better with fresh pasta!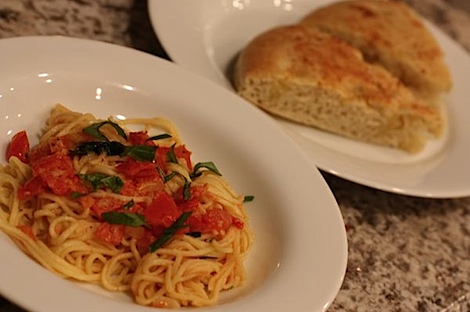 Another bonus of this dinner – the fast prep time! I mean, the longest time spent was just cutting up and seeding the tomatoes! The cook time is less than 5 minutes! Gotta love that.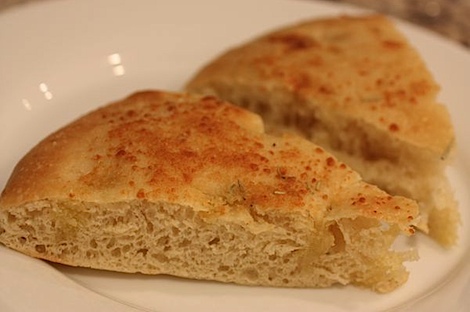 Plus oven-toasted rosemary foccacia bread, drizzled with EVOO and sprinkled with salt.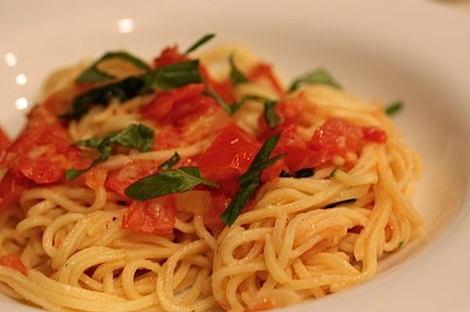 Totally awesome dinner!
So you guys know I love Michelle + Kristi. Who were some of your childhood heros?