I still can't get over how delicious my French toast breakfast was! I must make that one again!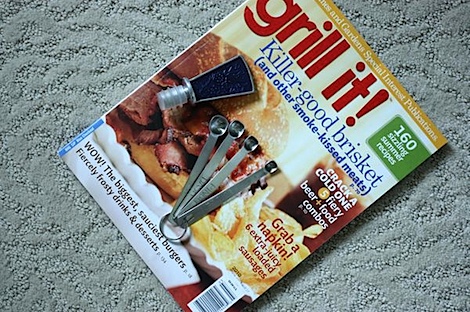 Check out these house warming gifts I forgot to blog earlier with the other gifts. We got a fabulous grilling magazine – I know we'll get lots of good use out of this.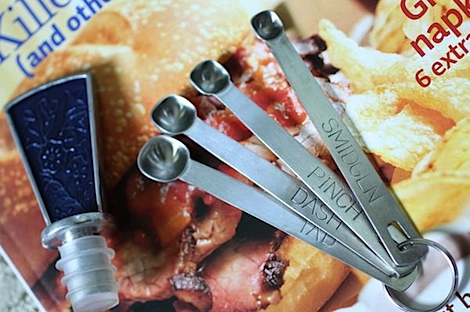 Plus this beautiful wine stopper and fun measuring spoon set. So cute!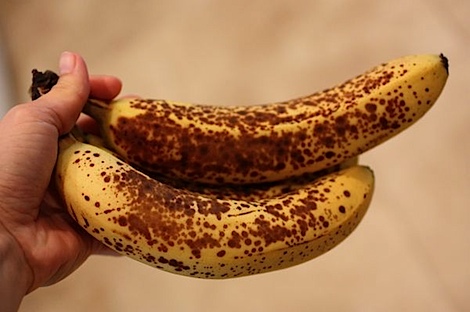 And I'm really excited about these guys! It seems we rarely let our bananas get brown (which is a good thing!), but I've been wanting to make banana bread for the longest time! Tomorrow, it shall be done!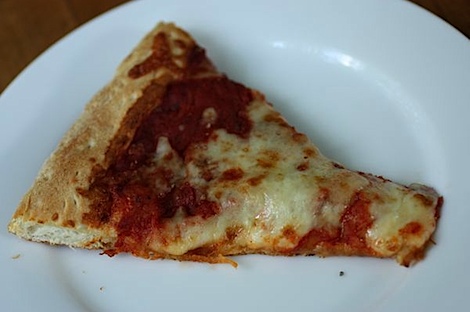 I had a mini piece of pizza for lunch today.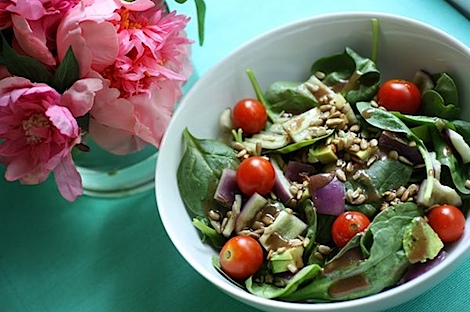 Along with a giant salad.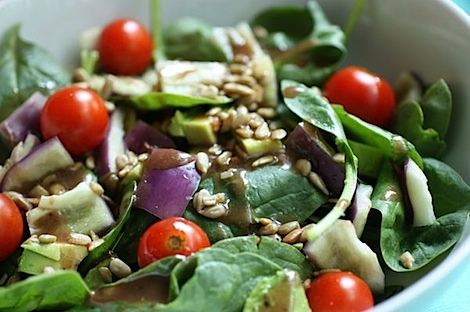 The purple things look like red onion, but they're actually purple bell pepper! The cherry tomatoes are from our Garden. Also on top – organic avocado, sunflower seeds and balsamic dressing. The lettuce of choice is spinach!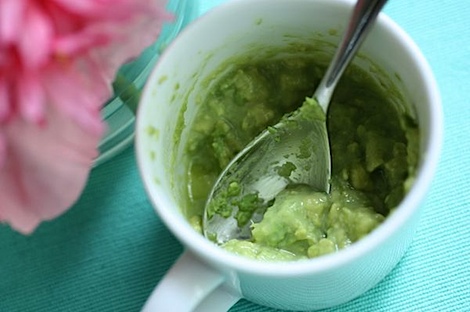 Since we're going out of town tomorrow, and half an avocado seemed like enough for my salad, I made mom's avocado dessert with the extra half – mashed avocado with sugar and milk.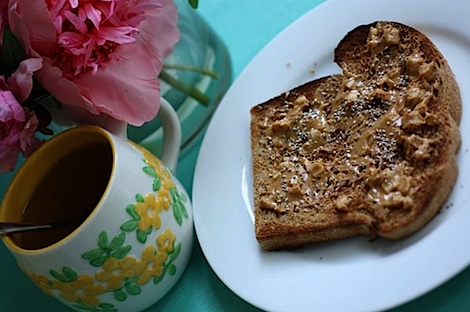 Mate Yerba tea with honey + Barney Butter toast with chia seeds for an afternoon snack.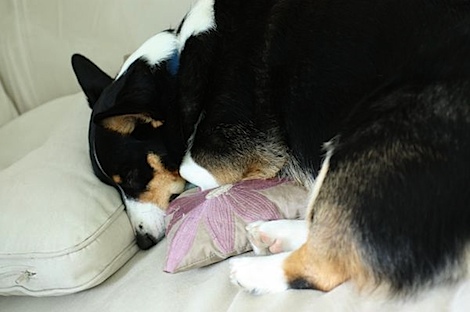 Bailey looks how I feel – TIRED! I'm so ready for a vacay!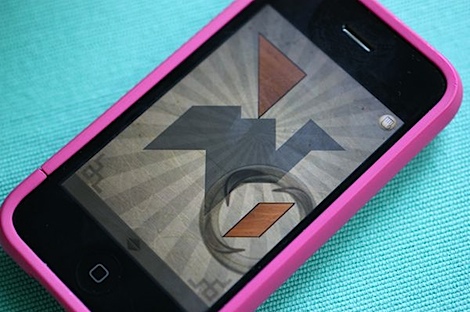 Guess who's totally being influenced by the Real Housewives of New Jersey. I had to download this tangram iPhone app when I saw Jacqueline using it on a recent episode. My family used to love to do these puzzles when I was younger! We had a kit that had actual plastic pieces. You'd lay a card out that had an outline of a shape and move the pieces around until you covered the shape without overlapping the pieces. Guess it's my inner geek escaping. 😆
***
I had a wondrous hour of zumba today!
Song highlights from the night:
What Is It
Bad (Michael Jackson)
Fire Burning (Sean Kingston)
Que Te Pica
***
Went out with the girls post-zumba for sushi.
Miso soup, salad with ginger dressing, tempura zucchini…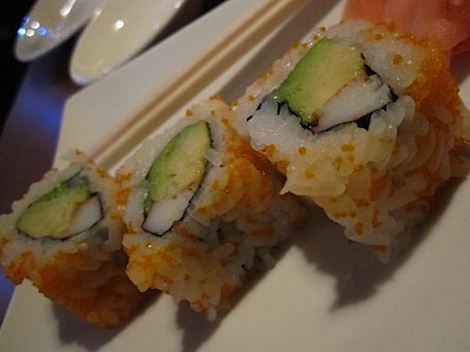 …California roll with masago…plus a couple bites of edamame.
So excited to leave for the lake tomorrow! I don't quite have all eats and snacks planned out, but hubby's mom usually does a good job of bringing tons of food, so I'm not too worried.
What are your favorite snacks to lake/beach/mountain? I'm definitely thinking wine…cheese…fruit…snack bars…