Morning kiddos!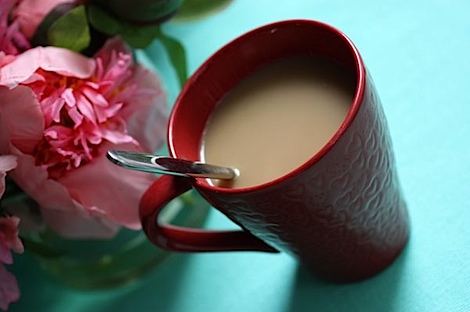 Started today with coffee…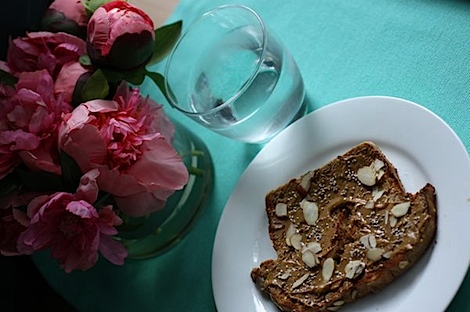 Power Toast and water (to recover from yesterday's sweaty workout and to hydrate for today's big workout).
Power Toast on Whole Grain Goodness:
TJ's sunflower seed butter
sliced almonds
chia seeds
Nomalicious yo!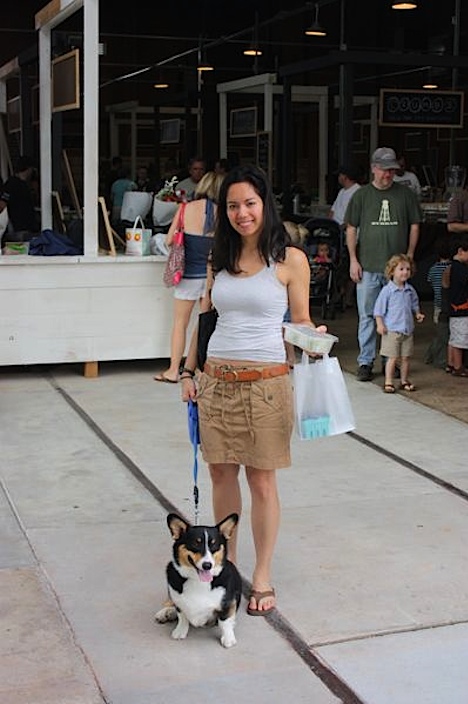 Took Bailey to the Farmers Market this morning. It was muggy outside and looks like it's going to rain but at least it wasn't terribly hot.
Found some good stuff, but light on veggies, heavier on fruits. Hubby is burnt out on squash and zucchini and those seem to be the most prevalent veggies at the market these days.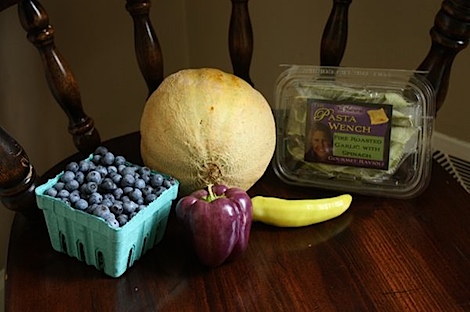 We got pesticide-free blueberries, organic purple pepper, organic banana pepper, organic cantaloupe and…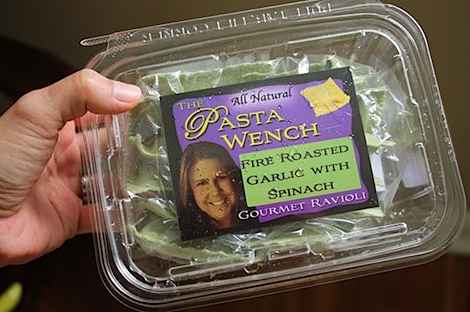 Fire Roasted Garlic with Spinach Gourmet Ravioli from the Pasta Wench.
This is going to make for a fabu dinner tonight!
***
Did you know today is National Dance Day?! I'm hanging with my dance crew today and we're going to learn the NappyTab dance! Not sure what that is? Click here to view a bunch of videos on the dance, which was created just for today's special event!
Are you celebrating National Dance Day? Don't have a crew to dance with? Why not just turn on some dance tunes and dance around your house? C'mon…you know you want to! 😉