After our fabu farmers market trip, hubby and I did a little shopping (unsuccessfully) for furniture.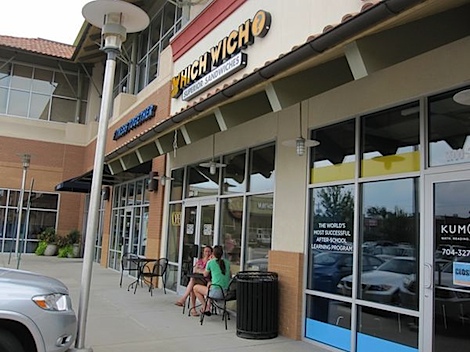 We decided to hit up a new sandwich joint in town – Which WIch.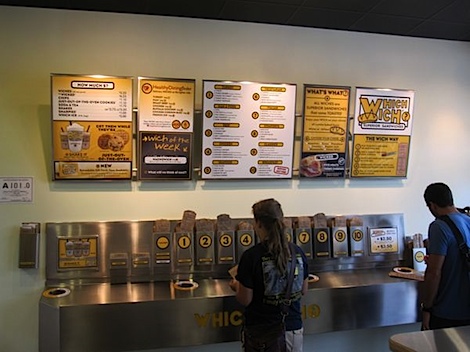 The ordering style was unique – select a bag for the sandwich group you want, mark the sandwich and all the toppings you want and add your name at the bottom.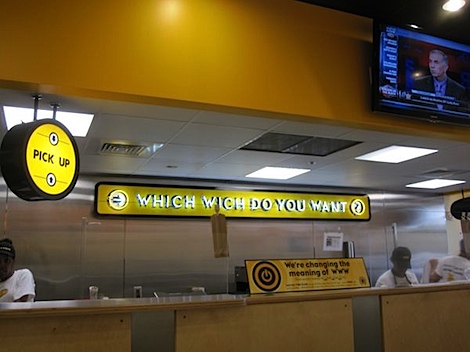 They make your sandwich to order and promptly have it ready for you on the other end of the counter.
I really liked the concept and the people there were really nice. I hope they do well.
Hubby and I took our sammies to go.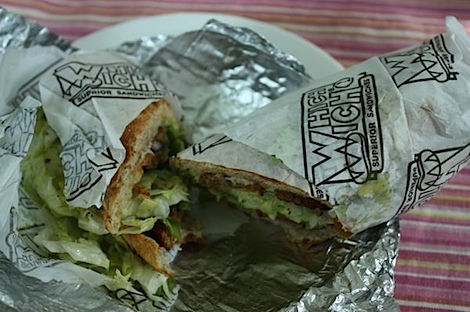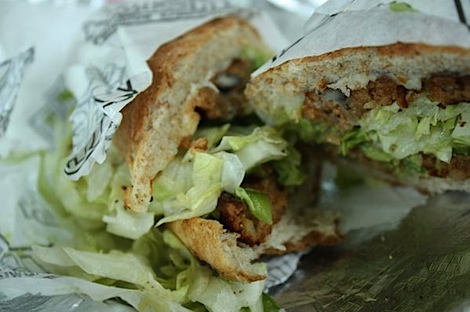 I got the black bean patty on wheat with provolone, lettuce, avocado and bell pepper, plus salt and pepper.
It was really good! I LOVED how the bread got nice and crunchy since they toasted it.
I really like my sammie but hubby loved his! He kept raving about it. Guess we'll be back. 🙂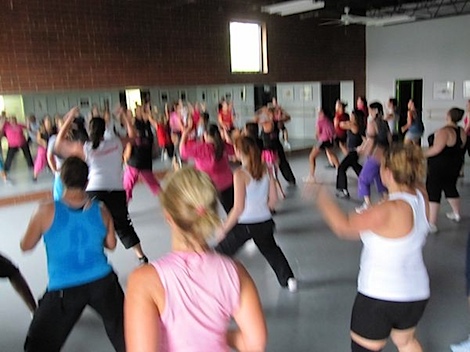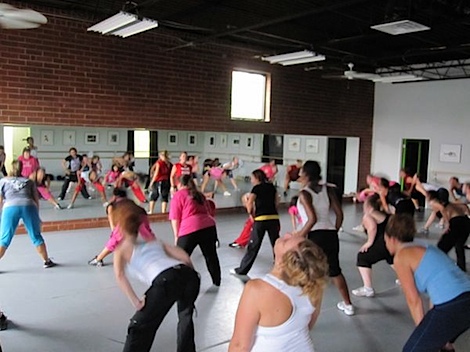 Then I was off for National Dance Day celebrations!
I started with a 1-hour hip hop class to learn the Nappy Tab dance (the one I mentioned before). I must say, while I feel comfortable in zumba classes now, I feel so awkward in hip hop classes! I have a hard time remembering all the steps!! As class was beginning, I stood there, feeling a lot like I did in my first zumba class, worried if I was going to make an a$$ out of myself. "They're all gonna laugh at me!" was my fear. 🙁 But, I used what I've learned in zumba to let loose and enjoy class and that is – dance classes are best enjoyed when you don't think so much about what other people are going to think about you. Remember to just let loose…and by that I mean really, let loose – let your arms and legs move freely, don't hold back because you won't be able to get into the dance as much. Focus on learning the steps, not on what people are going to think about how you do them. HAVE FUN! That's why you're there, isn't it? And if this still doesn't help, just think…in 20 years, is anyone going to remember that you messed up a couple steps in some hip hop (or zumba) class one time? No. They're not. So there…let loose people! 🙂
Anywho, after the hip hop class, I also did a 1 hour master dance class. Phew! That's 2 hours of dancing folks and it was freakin fantastic!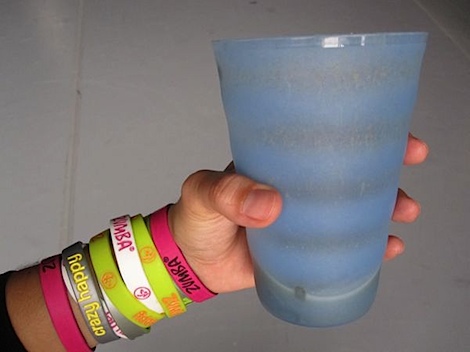 I was definitely in need of nourishment post class and just had some Vega Whole Health Optimizer mixed with water. Oh and I had a LOT of water, too! Jeez I sweat a lot today! 😆 Great workouts and great fun = the need for major hydration.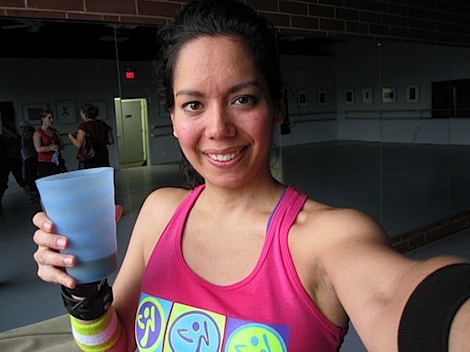 Phew! Tired but HAPPY!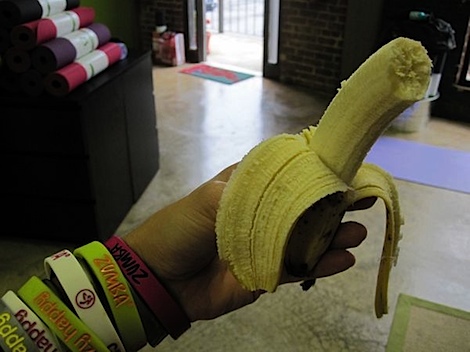 Took a trip to visit the new Lululemon store in town and munched on a banana.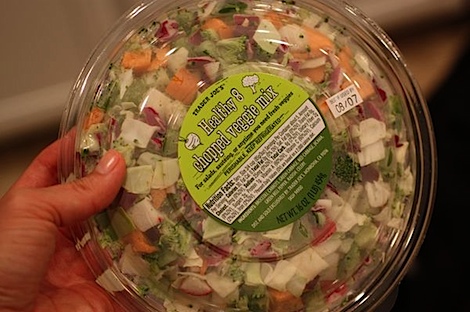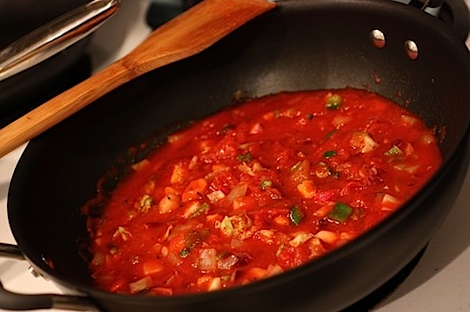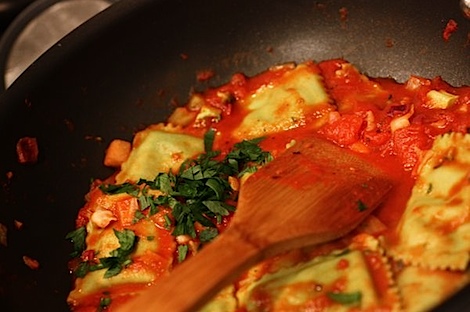 I picked up groceries for a little bloggie brunch get-together I'm having tomorrow (can't wait!) and for dinner tonight. I used this mixed vegetable container from TJ's in a red sauce for that ravioli we picked up this morning.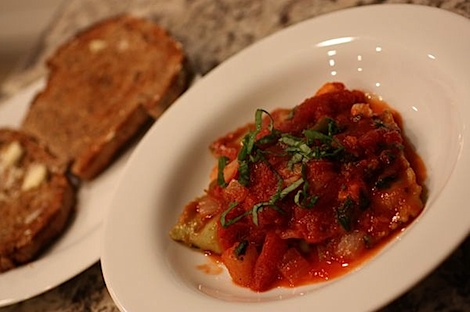 Served with Whole Grain Goodness toast with a dab o real butter.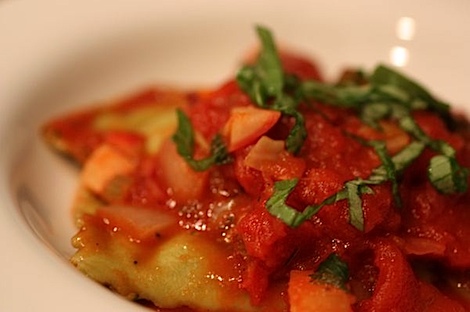 I'm off to hang out with some friends tonight.
Cheers!
Did anyone else celebrate National Dance Day? I'm tellin ya…a dance in your living room would be super fun!