So fun to read about how many pet lovers read TCL! Yay pets!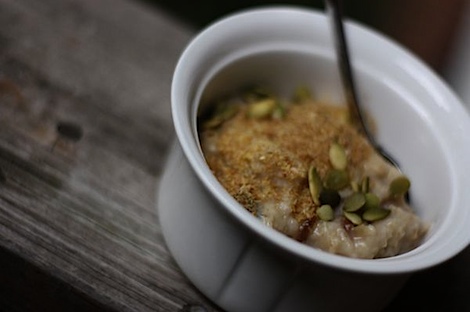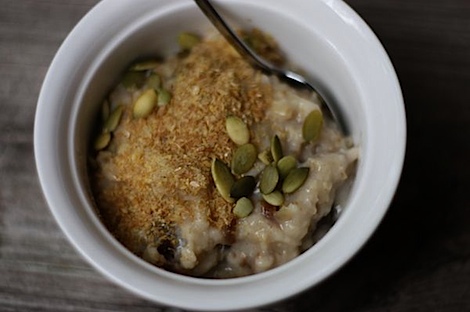 I made some yummy rice milk oats this AM with medjool dates, flaxseed meal and pepitas.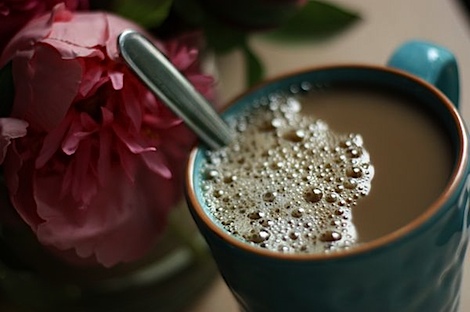 Yummy Don Pablo coffee.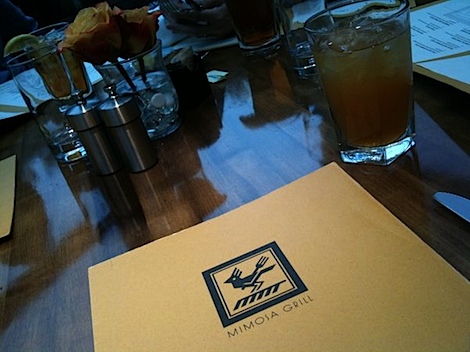 I had a business lunch today with my boss and a couple co-workers. It was really nice talking to work people in person since I seem to mostly talk to people on the phone these days.
I had a yummy sweet tea-lemonade drink.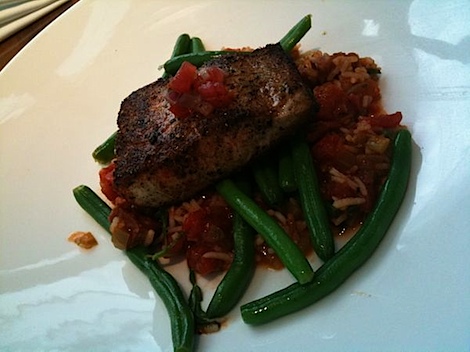 I had a tasty iron-skillet roasted mahi mahi with jambalaya-style rice and green beans. It was quite tasty.
Work got quite hectic after lunch. My head was spiiiiinnnnning! Phew!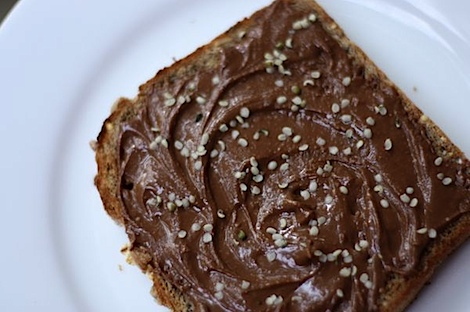 I got snacky in the afternoon and noshed on some whole grain goodness toast with Justin's Chocolate PB and hemp seeds (have you tried these yet? I swear, they're like the new chia!).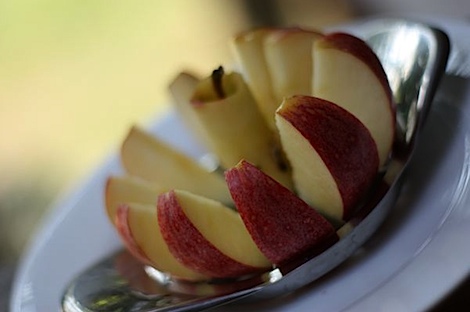 A farmer's market gala apple was deeeelicious, too.
***
Luckily, I got to dance all my stress away after work at zumba class. That's one of the best things I like about zumba…I can be so tired, so stressed, so anything, but I ALWAYS leave zumba feeling 100% happy. I'll tell ya…keeping up with a 40+ hour job, maintaining a blog, doing about 3-6 hours of zumba every week (including teaching twice a week), and keeping up with my family and friends is tough, but I'm so happy to have so much in my life! 🙂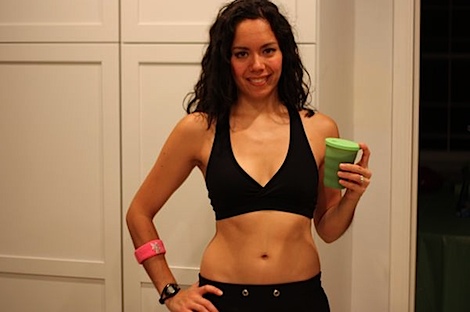 I taught my second ever (public) zumba class tonight.
I spent FOREVER working on my playlist and bounced it off of my friend and seasoned zumba instructor Megan who gave me a thumbs up before I finalized it.
Here's my playlist:
Aint No Other Man
Loba
Tambourine
Say Na Say Na
Let Me Think About It
Jai Ho
Press It Up
Blue Jeans
Desi Girl
Mi Chica Sexy
Boro Boro
Waka Waka
Crazy Little Thing Called Love
What Is It
El Alacran (the Dance Off song)
Billionaire
We had a small but mighty class tonight…and we had an AWESOME time! I made a pretty tough playlist, so I think they got a great workout in addition to having a good time. 🙂 One girl told me she loved that Let Me Think About It Song, which you guys know is a personal fave of mine. I discovered it on YouTube. (click here for where I've posted the video before).
***
Hubby tried to talk me into Mexican for dinner, but we are already over budget for the month, so I talked him into staying in.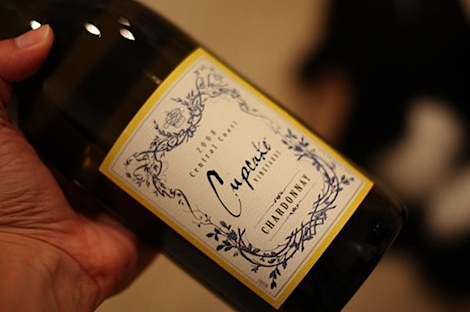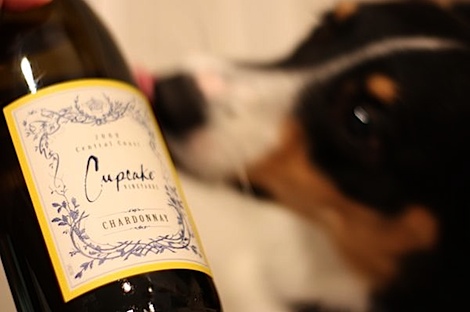 We cracked open a new wine – Cupcake Vineyards Chardonnay. I must admit, I really love this bottle of wine for the winery name! I think we got this wine at our house warming, though. 🙂
Loved the wine, though…yum!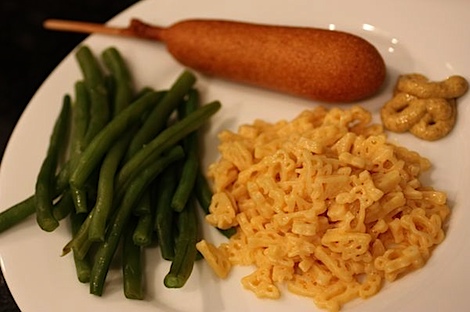 We had some soy corn dogs, Annie's mac and cheese and farmer's market green beans.
Man, those green beans were amazing!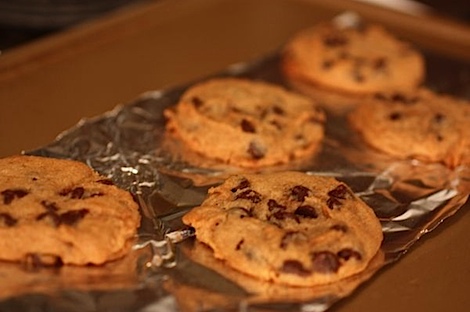 Hubby baked up some take-and-bake vegan chocolate chip cookies for dessert…nooommmmm!
How many hours a week do you workout?