Morning friends!
Ahhhhhh the weekend is here. I typically use the weekends to catch up on lost sleep from the work week, but this morning, around 8:30am, I was awoken to the cold nose of Bailey nudging my arm. He's so cute though, you can't be mad. lol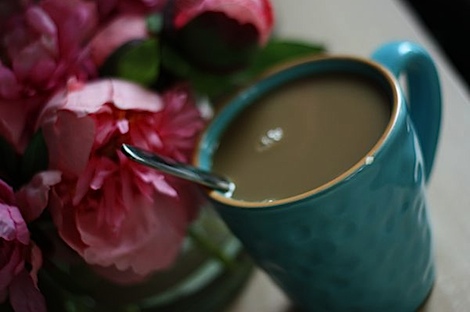 Groggy as I was, coffee was very appreciated!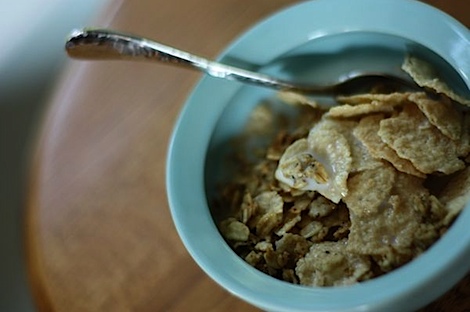 And I had a little yogi cereal with organic milk for a quick breakfast (I have yummy brunch plans later, so I'm not trying to fill up too much!)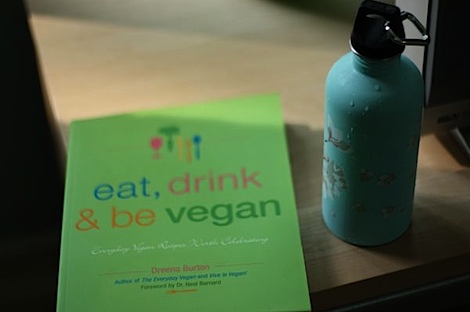 Hubby and I headed out for a quick trip to the grocery store and the farmer's market. I brought some water and my ED&BV book so I could look up inspiration for something to bring to brunch.
At first I was thinking hummus, but then I got a better idea…to revisit a personal FAVE! You'll seeeeeeeeee…..
Anywho…
Here are some photos from the market today: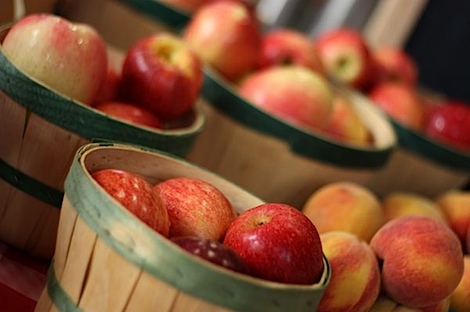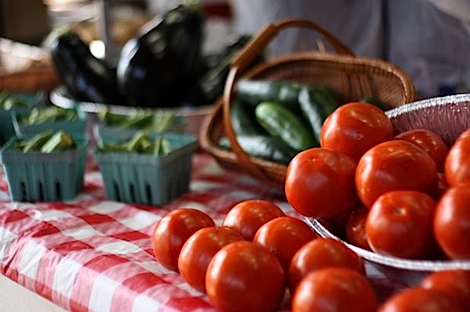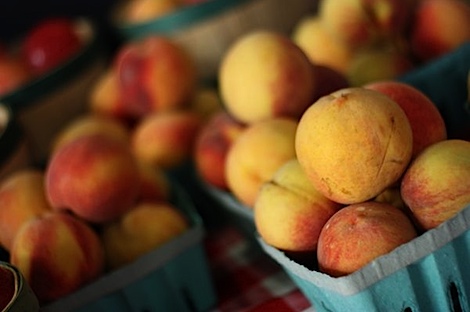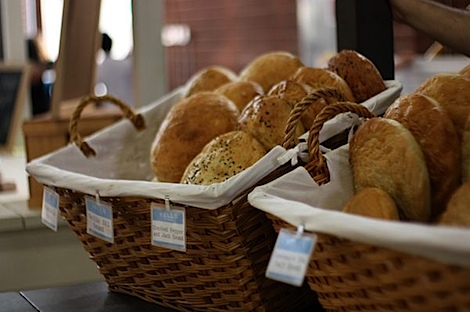 Hubby spotted something in the bread table…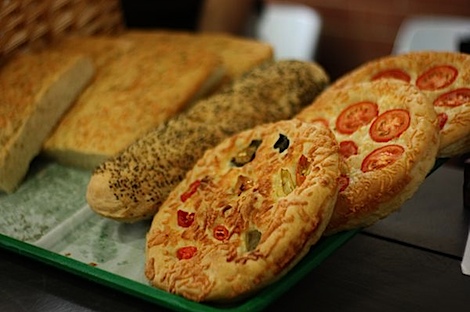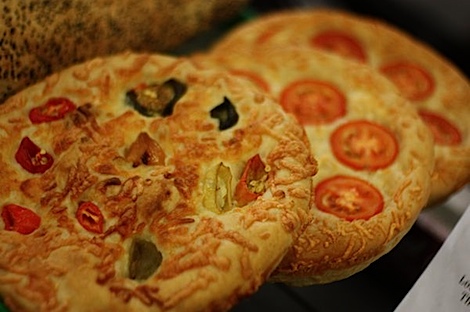 Pickled jalapeno foccacia! These were made with pickled jalapenos from another vendor at the same market.
We also got:
gala apples
zucchini
figs (just 2)
purple bell pepper
green bell peppers
We're home now and I'm trying to bake off my brunch item! Eeks…running late!
Btw, hubby has already devoured about half of that bread! lol Guess it's a winner!
See you after brunch! 🙂
What are you buying today (farmers market or otherwise)?