My biological clock must be set because even though I was up late last night twittering away, I was up at 6am this morning!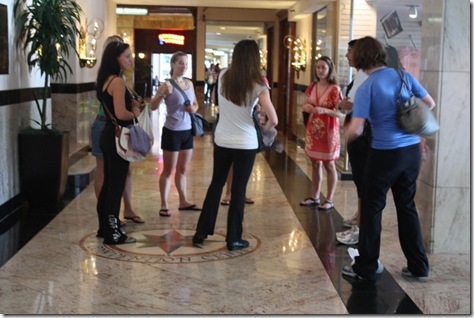 I met up with a group for breakfast.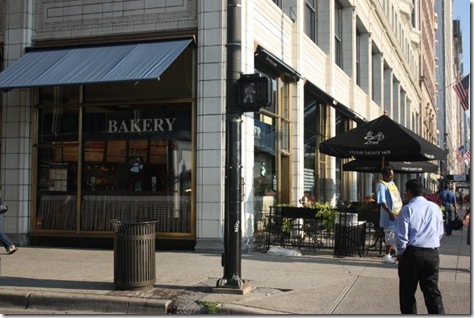 We headed to the Corner Bakery where Kath said they have the next frontier in oatmeal: Swiss Oats!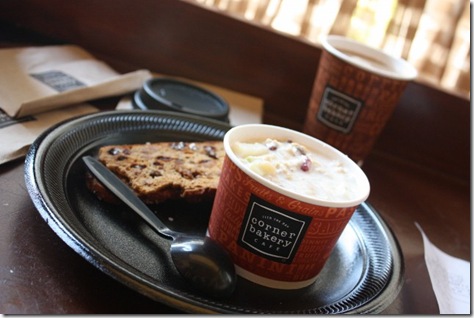 Of course I had to try them…with coffee.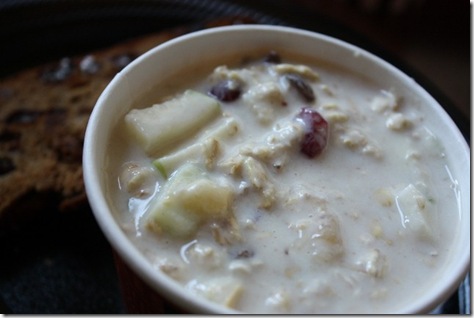 The oats were like overnight oats – cool and creamy with apples and dried fruit.
The oats came with some fruit bread toasts.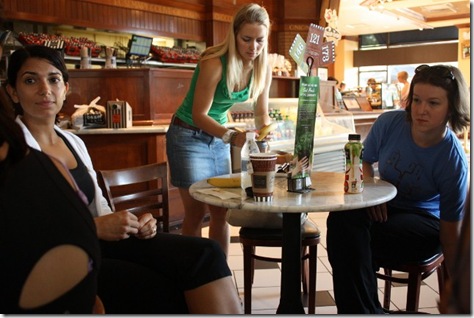 We had lots of fab bloggers with us: Sabrina, Nienke, Yarn Alone.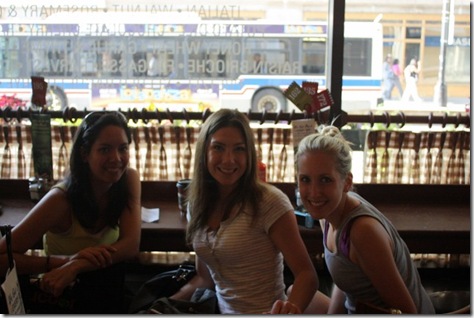 I missed photos of a couple others! Sorry!  Good at food photos…not as much of people! 🙁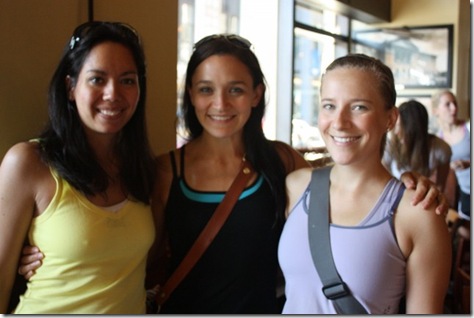 Charlotte Bloggers reunited! Me, Emily and Kath.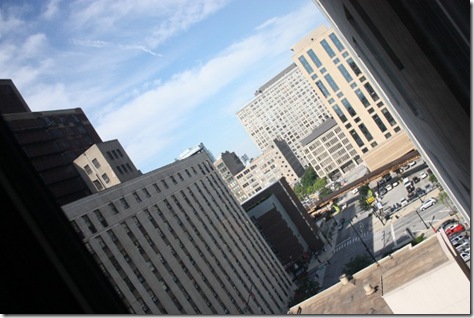 Currently back in my hotel enjoying this view and blogging away.
Fun plans ahead today:
Photography outing
I'm teaching a FREE zumba for HLS attendees (hopefully with special guest The Fitnessista)
OpenSky par-tay
All HLS are welcome to come to my zumba class! Please check twitter for details. Class starts at 2pm but get there early to sign in!
Cheers!