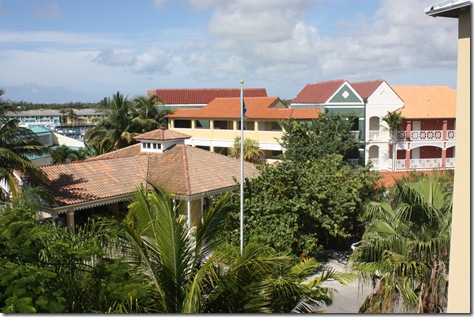 Saturday greeted us with bright blue skies and plenty of sun.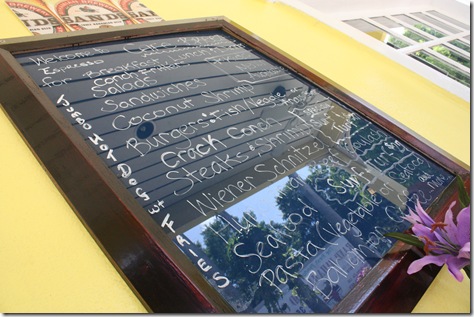 We headed back to Cafe Breeze for breakfast. I really like the food here and the outdoor patio area is just too pretty! You can't help but feel happy in the colorful scenery.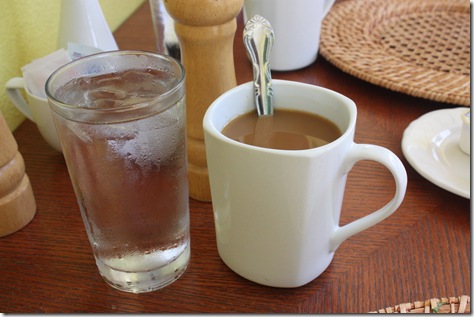 Water and coffee = our 2 morning essentials.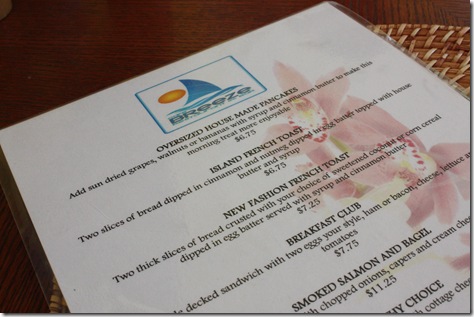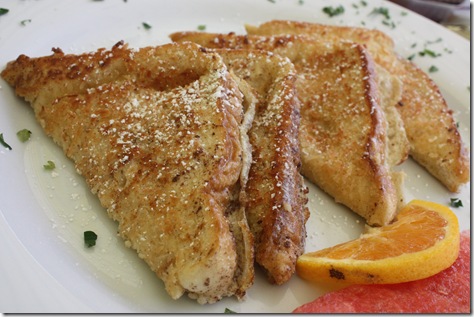 I got the New Fashion French Toast with sweetened coconut to stay with the tropical theme.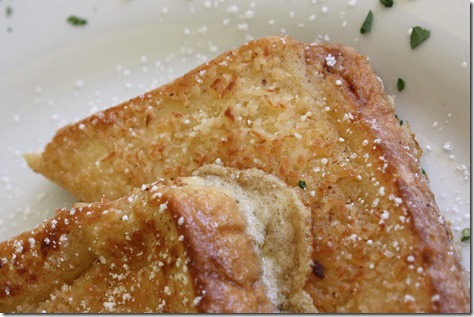 The dish gave me an idea for something fun to try when I get home. Nom!
Hubby got the Eggs Benedict.
Hubby and I explored a little bit. The weather was just amazing!
Here's where we were supposed to do our post-wedding-ceremony photos…too bad we got rained out! 🙁 Not getting my post-ceremony photos was my biggest disappointment, but if that's the worst thing that happened at my wedding, that means I'm extremely thankful everything else was so AWESOME!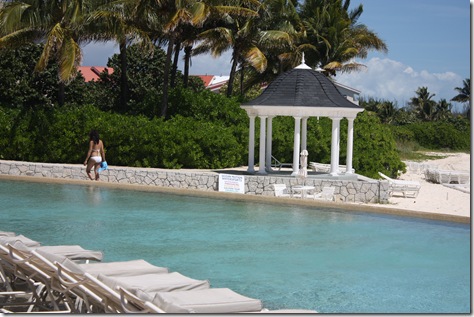 After our "photo shoot", it was time for me to…
…hit the SPA! I took a trip to the Senses Spa at the Radisson, which is where they did my hair for my wedding! And they did a fabulous job may I add.
I had a lil birthday treatment – a 25 minute neck, shoulder, back massage and an "Ocean Bath" in the spa's hydro tub. I LOVED the massage and the bath was pretty fab, too, but I think I'll stick with more hands-on treatments next time. I had a really hard time picking my treatment, actually, and almost did a body wrap, but since I have no idea what that is, I figured it would be best to stick to the massage to work out some stress kinks in my upper body.
What's your favorite spa treatment and why? Maybe I'll try something new using your suggestions!