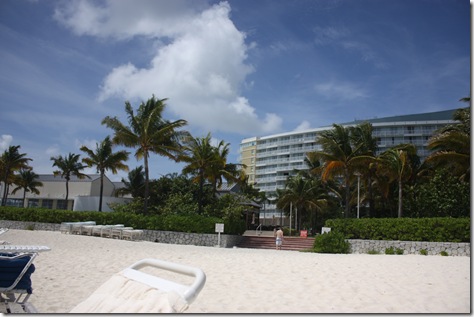 Post lunch, it was back to the beach! We're not staying at the Radisson, but I believe our hotel has a deal with them where their guests can use their facilities. Our hotel isn't actually ON a beach, so this is one of our access points. We also have another beach we can visit.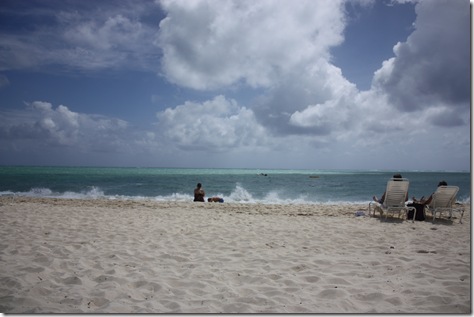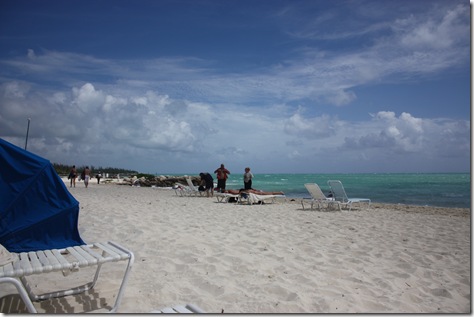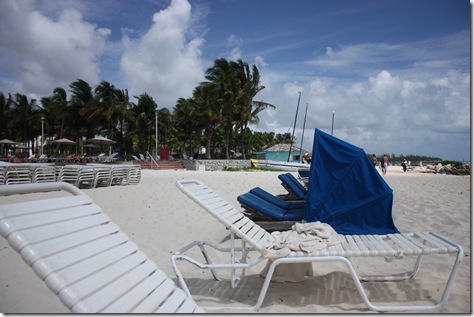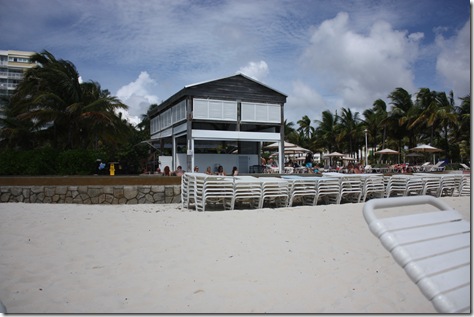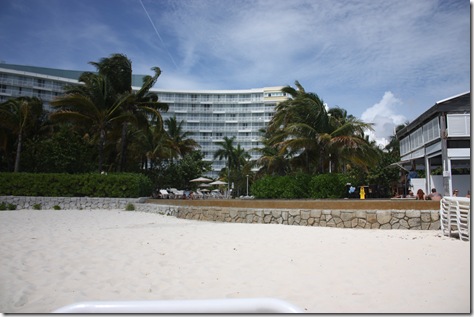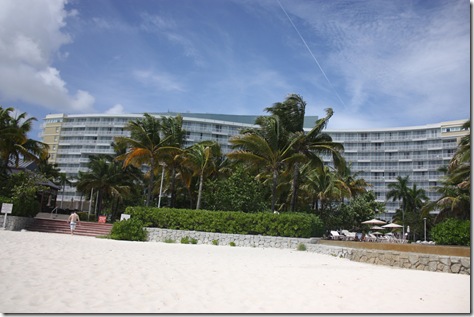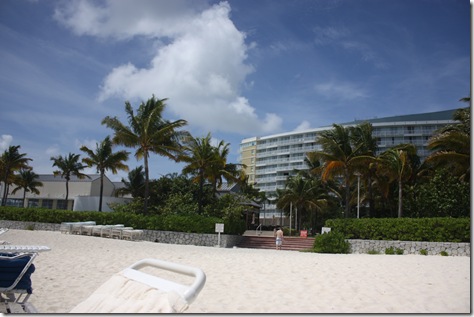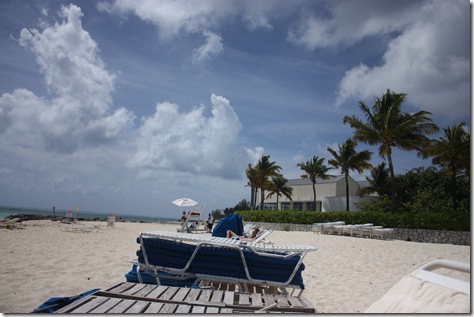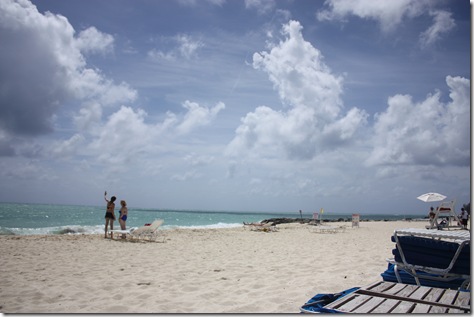 360 photos of our view.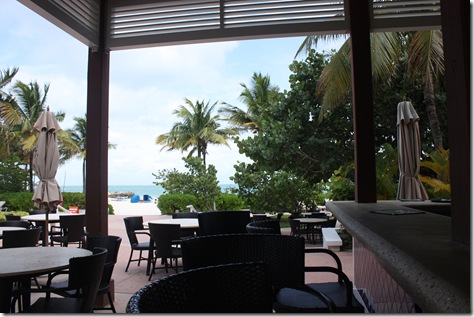 The Radisson is nice because it has a restaurant and a bar, plus lots of pools and obviously a beach. We hit up the China Grill for a snack for me and a drink for hubby.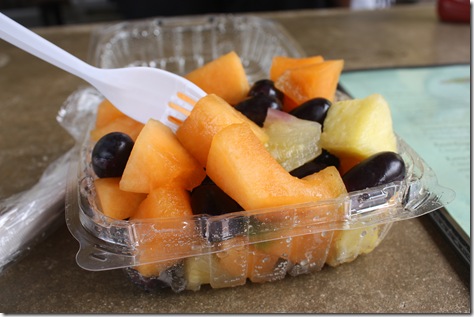 I ordered the tropical fruit salad thinking it would have neat fruits like mango, guava, coconut, etc but it just had pineapple, cantaloupe and grapes. I was a little disappointed, but happy to have some fruit in my system.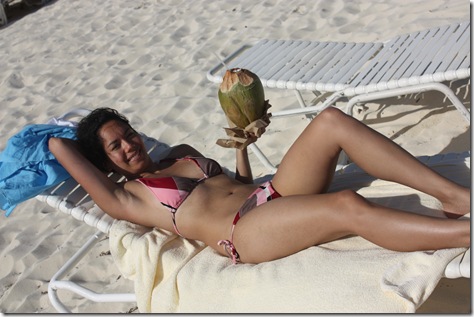 Hubby got me a coconut daquiri in a coconut, which I got to enjoy beachside.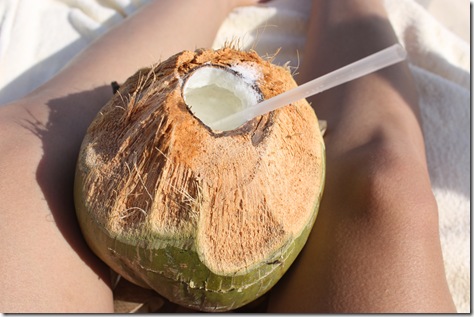 Yum!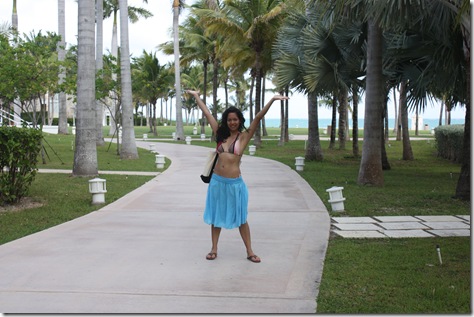 We found another spot to reminisce – here's where they took my favorite bridal photo. I tried searching my archives but I don't think I ever showed it to you, so I'll try to find it and post it soon.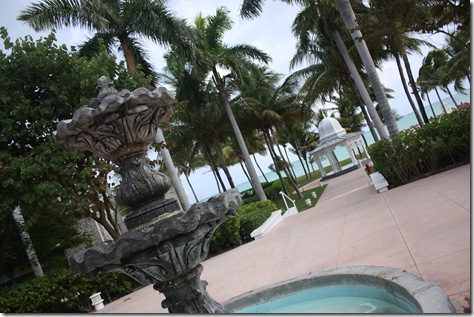 The fountain where we took lots of wedding-related photos.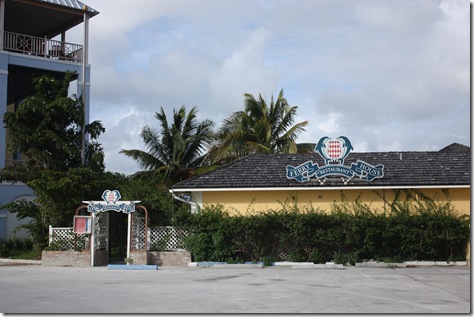 We also decided to stop by The Ferry House Restaurant, where we had our reception. We had plans to do a big dinner here on our trip, but very sadly, the place is now closed. 🙁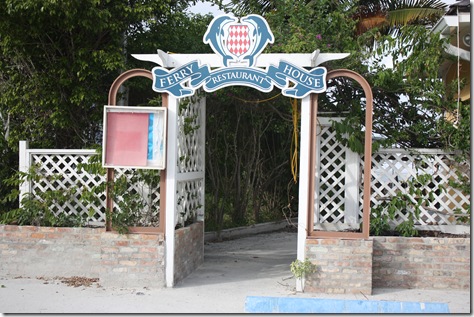 This is where our limo waited while it was pouring down rain and my wedding planner was trying to sort out our reception.
We had our reception dinner inside the restaurant. Much of the place appeared to still be intact.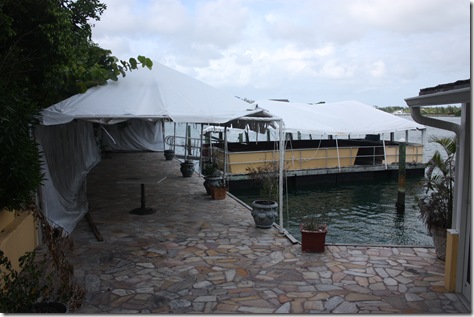 Here's where we had our reception. We did our first dance and my sister sang a special song for us under the covered part to the left.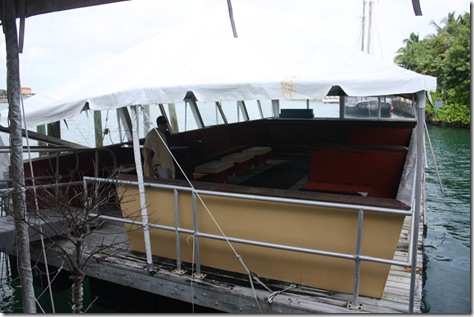 Here's the floating martini dock where we danced the night away with all our wedding guests.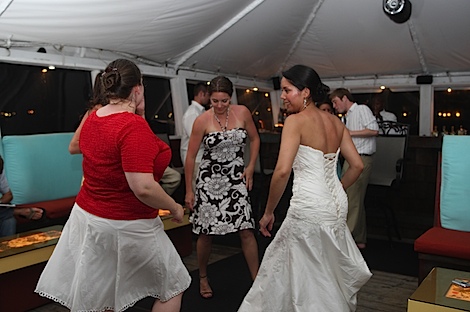 It was one of the best nights ever. Hubby and I were just thankful it was there when we got married.
It was heartbreaking to see the place in its current condition. I almost cried. I can only hope that the place opens back up one day. Hubby and I joked that we should buy it and re0pen it and move to the Bahamas.