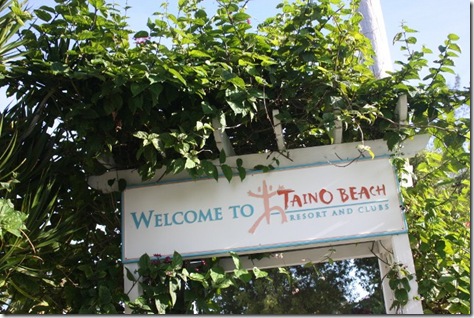 Hubby and I had plans to find a shady spot by our pool to relax, but decided instead to do an impromptu trip to Taino Beach.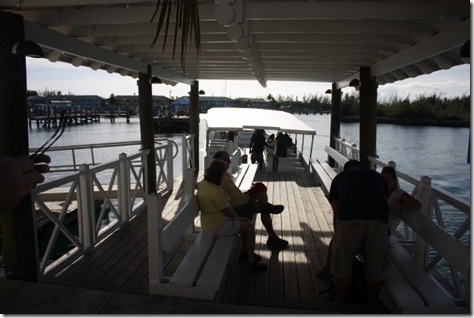 Our hotel has a free shuttle service to the beach and I wanted to make it over there at least once this trip.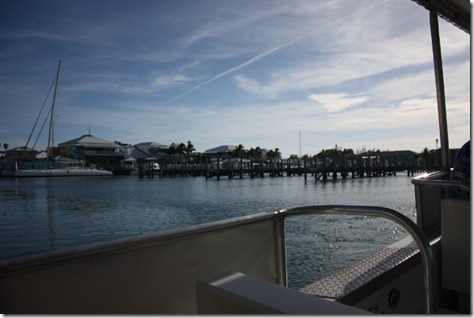 The Ferry ride leaves every hour and is a short trip – maybe 5-10 minutes – through the bay, which is very scenic.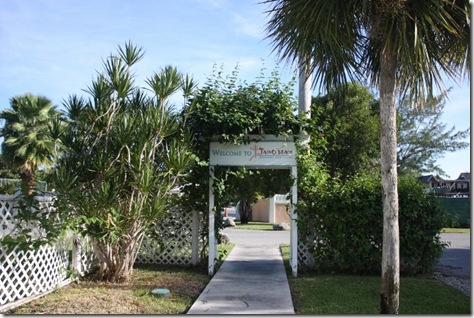 They don't really tell you how to get to the beach once you're off the ferry, but pretty much, you pass through the Welcome to Taino Beach doorway and then go through the gated parking lot and you can see it forward-left-ish just past the Taino By the Sea Restaurant.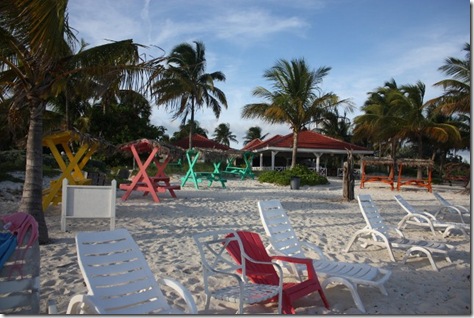 The beach here is a little more quiet than the one in front of the Radisson.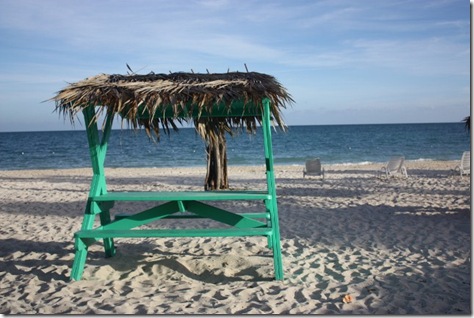 I love the colorful benches they have all around.
Hubby and I enjoyed the quiet beach and warm ocean water for a bit, followed up by a strawberry daquiri for him and a pina colada for me.
And since we were already at Taino Beach, and also since we hadn't really seen any dishes back at Freeport that jumped out to us to try, we decided to hit up the Taino By the Sea Restaurant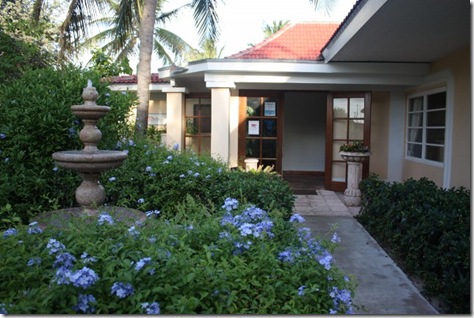 (mostly because hubby spotted a sign on the door for fresh lobster being in season).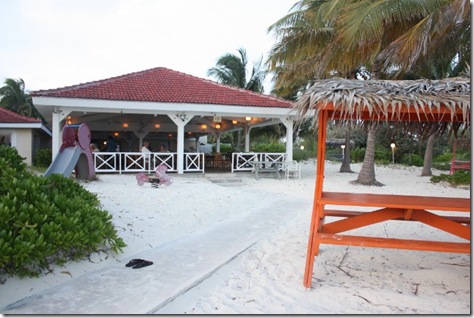 We selected a spot on the corner of their outdoor eating area.
We had a spectacular view of the beach.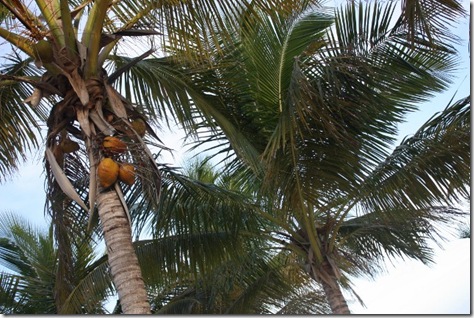 All the coconut trees made me thirsty. I wanted to cut down the coconuts for fresh coconut water! lol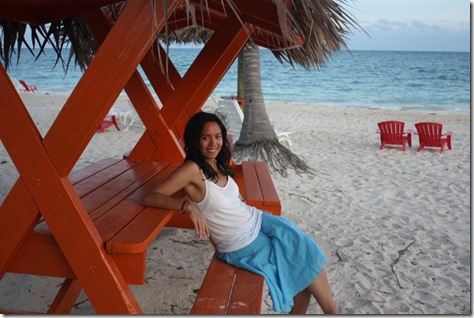 While we were waiting for our food, we went back out to the beach for a fun little photoshoot.
Photos are so fun…especially on the beach!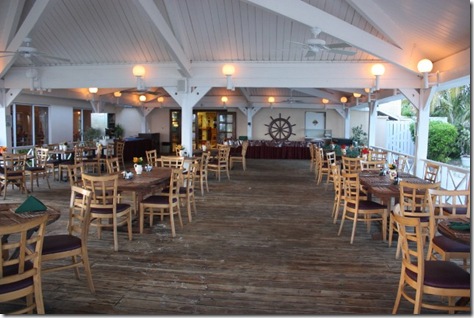 Soon enough, it was time to head back to our table for our dinner.
And I even shot my first TCL Vlog to show you guys a quick video of my dinner. Check it out!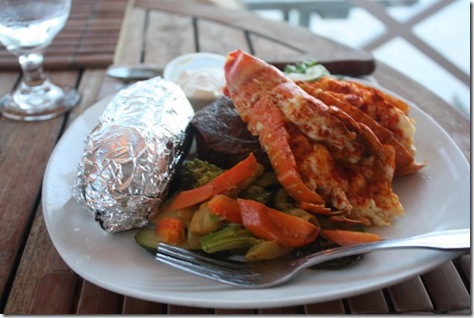 Hubby got the Surf and Turf with local lobster, steak (we think it may have been filet), veggies and a baked potato.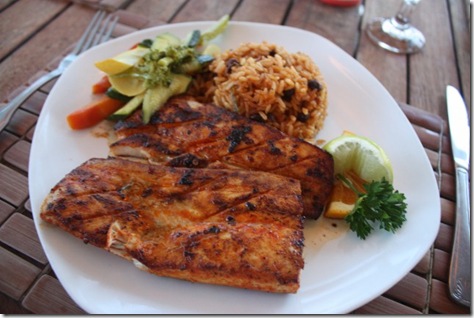 I went extra-local and got local blackened mahi mahi with peas and rice (a Bahamian staple) and veggies.
Hubby and I agreed this was our best meal of the vacation! Service was excellent and our food was absolutely delicious! We loved it!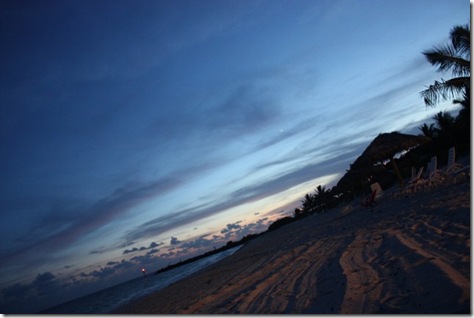 As the sun was setting, I headed out for one last photo opportunity of the day.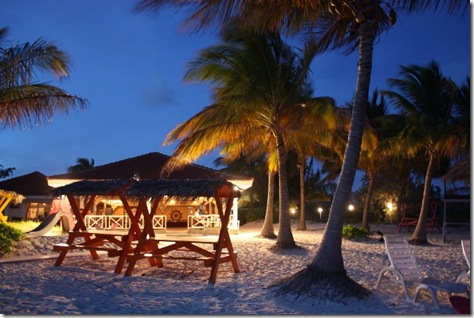 The camera was seeing cooler colors than my eyes could!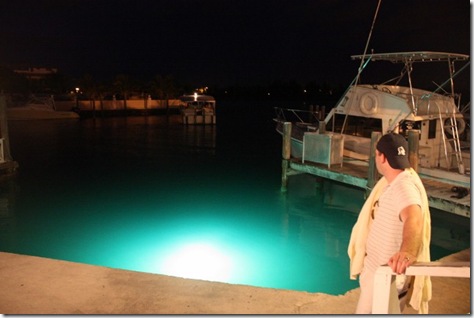 We headed back to the dock to catch the ferry back to our hotel.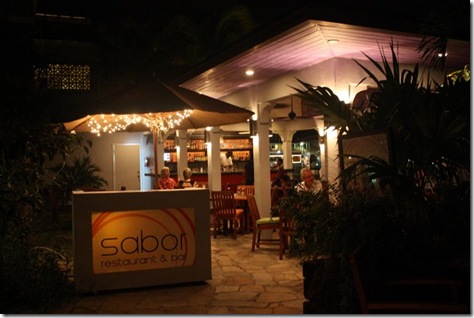 But before turning in, we hit up the bar at sabor for a night cap.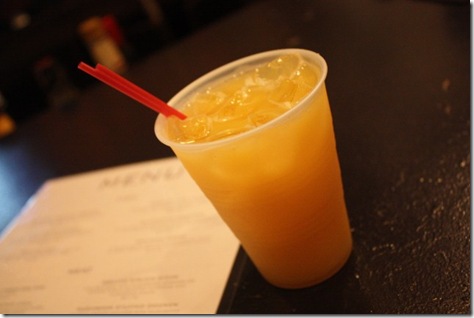 A yellow bird for me to start…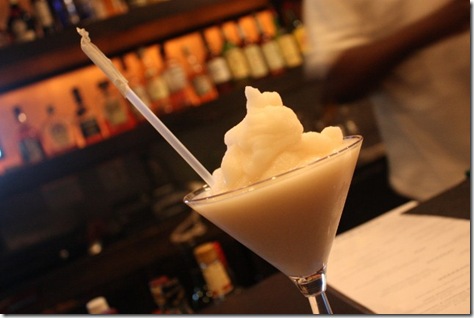 …followed by a HUGE pina colada. YUMMERS!
I've had some really great tropical drinks here in the Bahamas:
pina colada
goombay smash
yellow bird
coconut daquiri
gully wash
But, I think the pina colada (when made with fresh fruit and juice) is my favorite.
What's your favorite tropical drink?