After the fabulous BBQ festival, I had even more fun ahead…a cookout with local bloggers!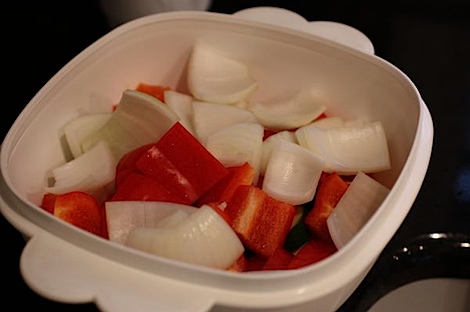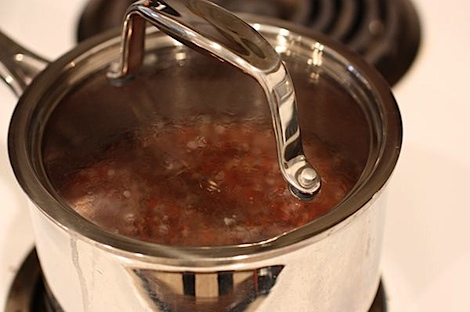 I was really proud of myself today for planning ahead, as I actually washed and chopped the veggies we planned to grill later and prepped the mixture for a new kitchen experiment – quinoa burgers! I got the mixture all together so when I got home, I just had to form patties and bake them.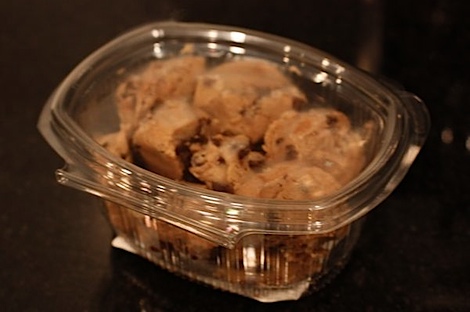 For dessert, we got a time-saver – Earthfare Take-and-bake cookies – sugar and chocolate chip.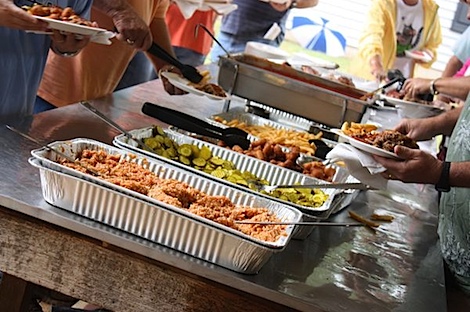 So I got to enjoy the BBQ festival guilt free!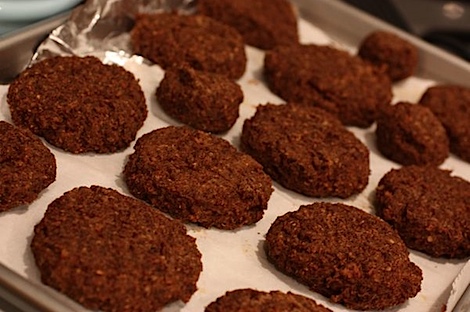 This meant, after the festival, I only had to:
shape/cook the quinoa burgers
make spiced pita chips
make hummus
bake some Earthfare take-and-bake cookies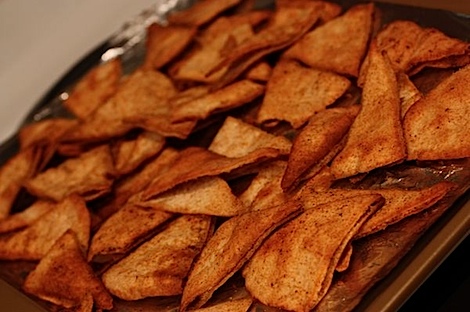 I used Ellie's Spiced Pita Chip recipe again…such a good one.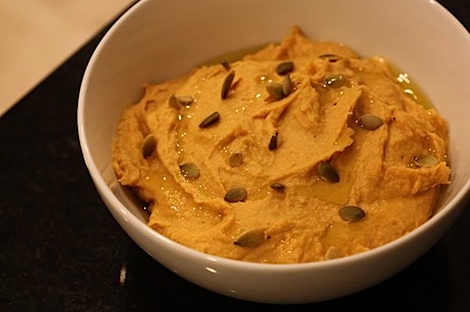 To go with the pita chips, I had a second experiment for the night – pumpkin hummus! (recipe to be posted later)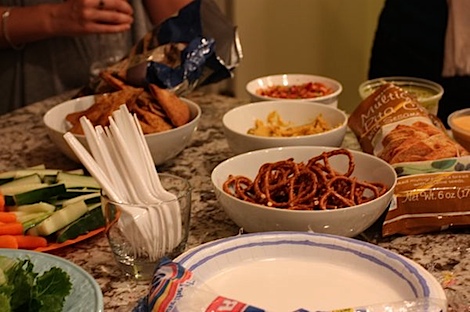 We had lots of good eats…per the usual. A couple fun hummus flavors, Jen's famous fruit salsa, plus pita chis galore.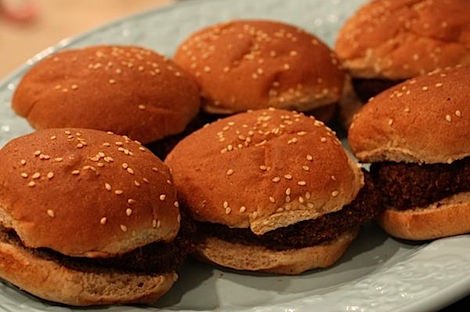 Hubby grilled some whole wheat hamburger buns we found at Trader Joe's and also cooked the quinoa burgers just to warm them through, since they were already cooked in the oven.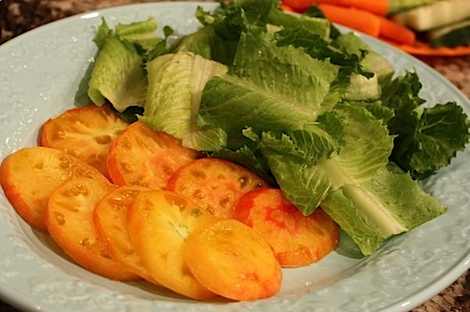 Burger toppings – organic romaine and heirloom Mr. Stripey tomatoes from our garden!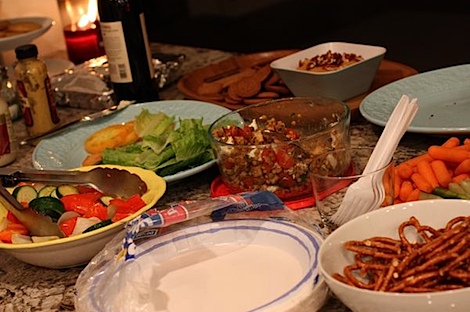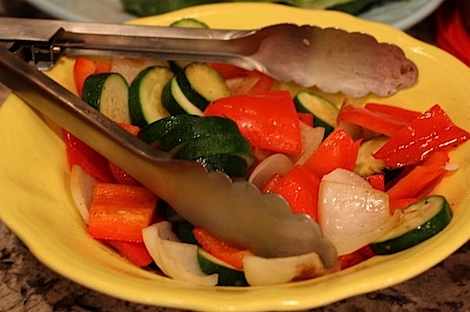 Grilled veggies.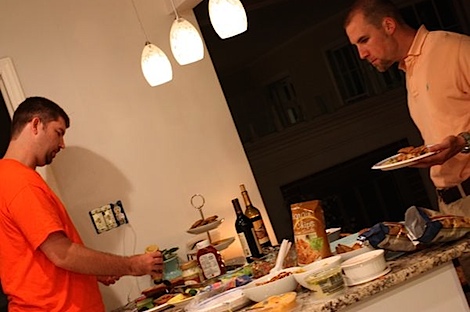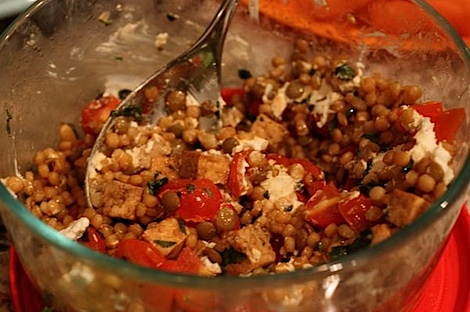 Nicole's cous cous/tofu salad.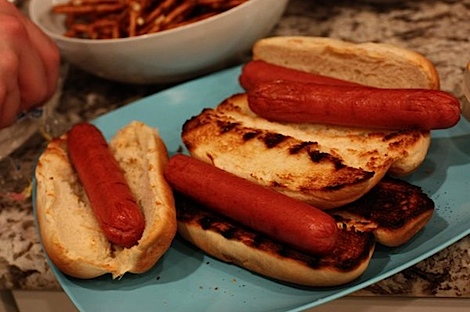 Applegate farm hot dogs and grilled buns.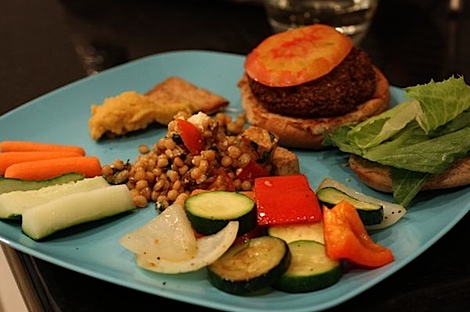 I got a little bit of everything.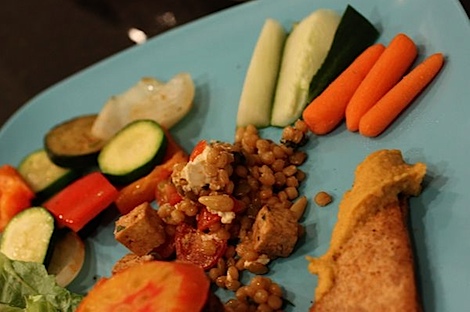 Everything was yummy! Plus we had lots of veg – thank goodness for healthy bloggers!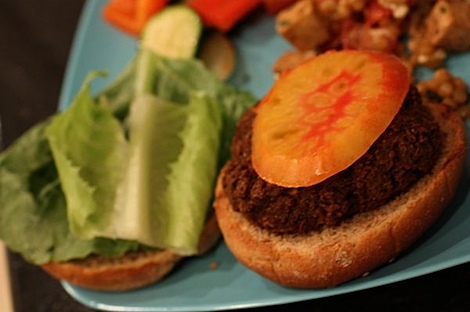 I was really proud of my quinoa burgers…only because I was kind of freaked out all day that I decided to try a kitchen experiment at a cookout with so many friends. My backup? Going to the grocery store and getting frozen veggie patties. Thank goodness I didn't need to do that! 😆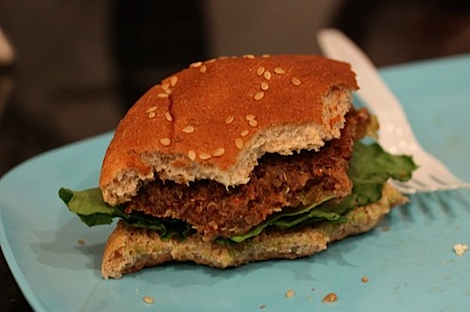 And my burger even stayed together! It didn't crumble apart like a lot do! Woohoo!
I'll be posting my quinoa burger recipe soon…it's vegan, too! 🙂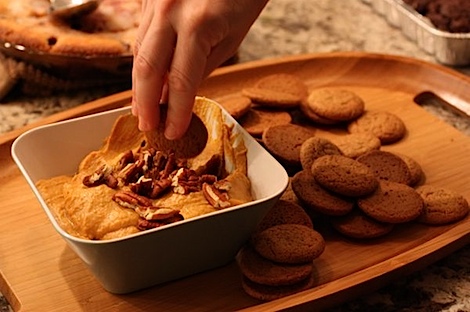 Of course, let's not forget dessert. Nicole's pumpkin dip with gingerbread cookies.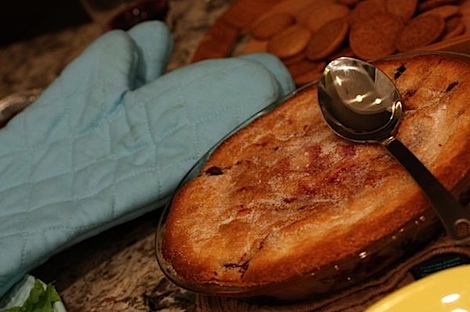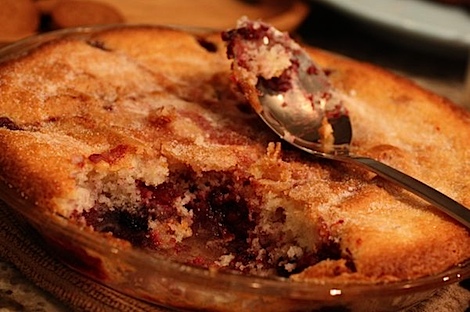 Jen's berry cobbler.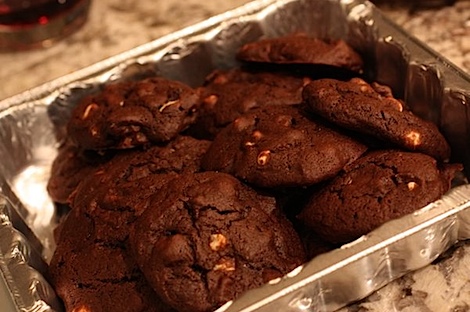 Michelle's cookies, which we nicknamed "Brookies" since she said they were more like brownies than cookies. lol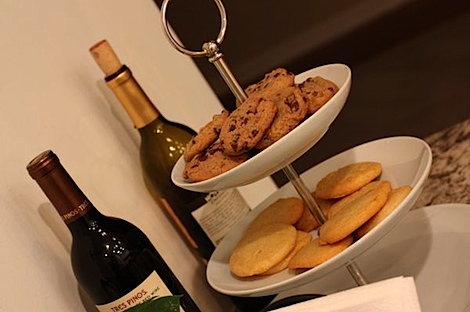 Plus those take-and-bake cookies.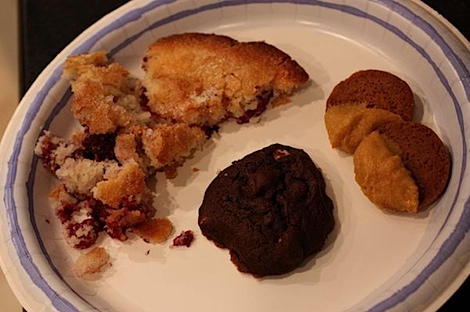 Yuuuuuuuuum! Everything was wonderful!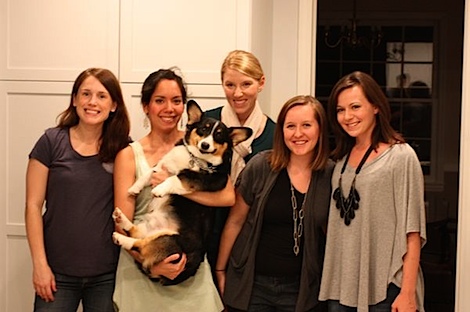 Nicole, Me, Bailey, Jen, Jen, Michelle.
Cheers to another fabulous bloggie get-together! 🙂