Score, DMV:2, Me:1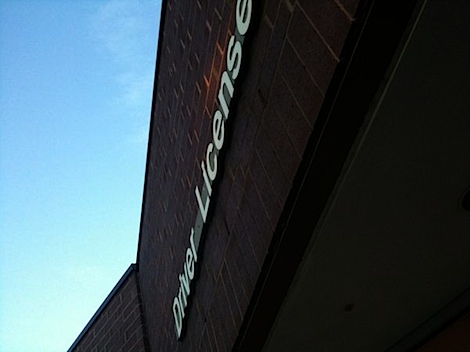 HAZZAH! I finally survived a trip to the DMV. After 2 failed attempts – ok I made it there, but didn't want to wait in 2-3 hour long waits – I am all done with the DMV for awhile.
I decided that instead of waiting 2 to 3 hours, I'd just show up an hour early and hopefully only wait closer to 1 (the other it took to open the place).
New DMV strategy for a more comfortable wait:
Charge phone overnight
Charge camera overnight
Lay stuff to bring out next to purse night before
Wake up extra early
Pack bag: purse, license, checkbook, water bottle, book to read
Stop by Starbucks on the way to the DMV – get breakfast and coffee
Arrive at DMV an hour before opening
Use phone to review road/etc signs for test, check email, and check twitter
Bring a jacket (it's chilly at night and in the morning now!)
I ended up getting a spinach feta wrap and tall vanilla soy latte. I also brought my Thrive Book, but since I'm a slow eater, a bit chatty, and not too interested in reading when I'm half awake, I didn't end up reading it at all.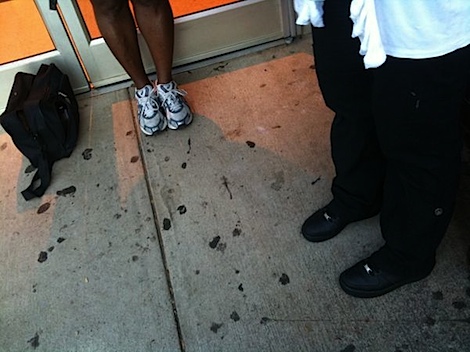 My hour-before-opening strategy worked well. I was third in line. I was also really thankful to be waiting in fall and not when it's super hot (summer) or super cold (winter) since we had to wait outside till the DMV opened.
My fave idea was probably to bring Starbucks with me! It made the wait so much more enjoyable.
After I got my temporary license, which only took 15 minutes so I was out by 8:15am, I was on my way home!
Here are some other random DMV Tips:
If you can do it, make an appointment so you can bypass the whole wait. Plan ahead, though, these can be booked up months in advance and have quite the wait (mine didn't have appointments available until October-December).
If you can't get an appointment, consider going before the DMV opens. If you're first in line, then you have a guaranteed wait time – however long it takes for the place to open. Since I got there around 7am, I waited an hour.
Call the DMV you plan to visit and ask when their wait line usually starts…then arrive 15 minutes before that. They can only estimate, but it should help you gauge your time.
Beginning and end of the months are most busy, rumor has it.
I've also heard Monday and Friday are the busiest days of the week.
Therefore, try to go near the middle of the month between Tuesday and Thursday.
Study for whatever tests you need to take in advance.
Look up documents/etc. that are required for whatever you're trying to accomplish at the DMV (I'm paranoid so I called to confirm what they needed for license renewals)
Ensure you bring cash or check – DMV doesn't typically accept credit cards.
Don't wait till the last minute…in the event you forget your money, don't pass your test…whatever! You may need more time to come back again.
Be NICE! I bet those poor DMV people have to deal with people all PO'ed from their long waits. Be nice to them and give them a smile. 🙂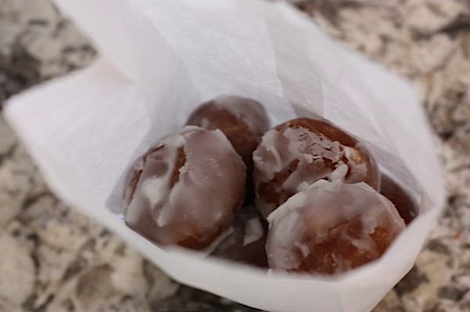 I stopped by the local bakery to get some celebratory donuts (holes, a pretzel twist for hubby and glazed donut for moi).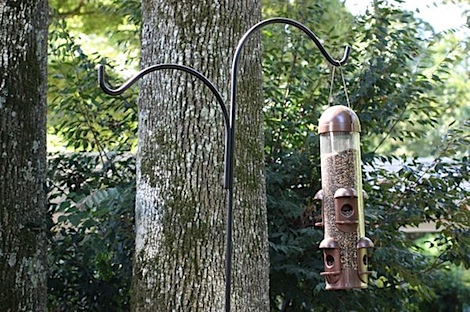 Did I mention hubby and I installed a bird feeder in the yard. I've seen TONS of birds in it already – so fun!
Though I actually wore jeans to the DMV (in case I needed to sit on the sidewalk), I quickly changed later into a skirt for Lady Gaga Week.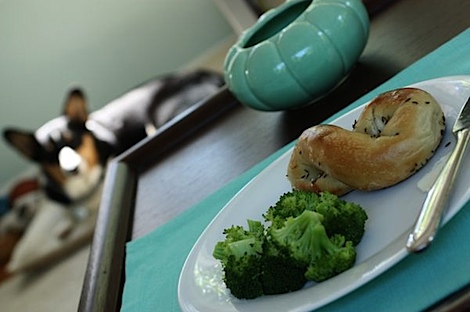 Breakfast #2 or Lunch #1 was a delicious rye bagel with steamed broccoli. Note hungry someone in the background. 😆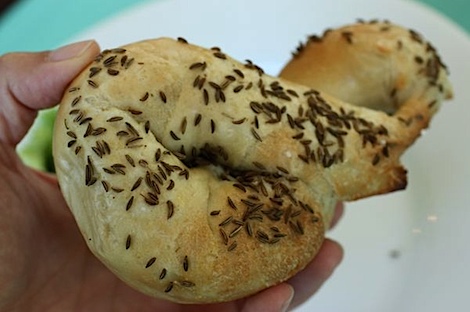 Seeds!
At first, I wasn't sure if I should eat the bagel/broccoli before or after the quinoa burger and salad, but I ultimately decided the rye bagel would take longer to digest and therefore should be eaten sooner than the quinoa burger. I ate the brocc around 11am for the nutrition. I read recently that your nutrition earlier in the day determines how the rest of the day will go. I'm trying to get my nutrients in earlier now!
Yea…remember that whole veggies for breakfast thing? That's a good reason why!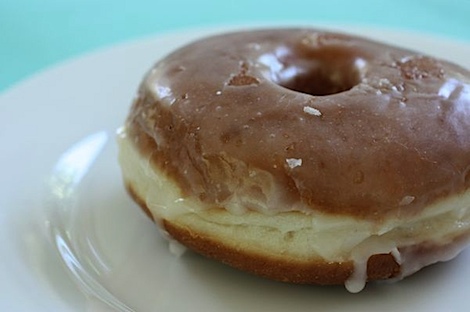 I didn't wait long to dig into my donut. Nommmm!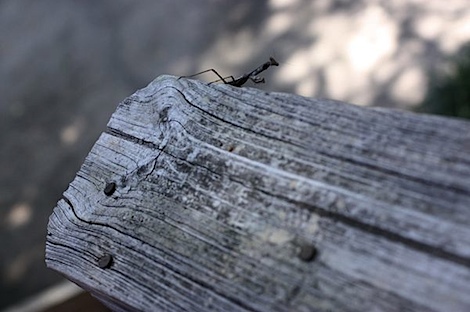 Lookie what I spotted outside! It's a mini alien…I mean… preying mantis? I think that's what that is. Freaky looking up close, though.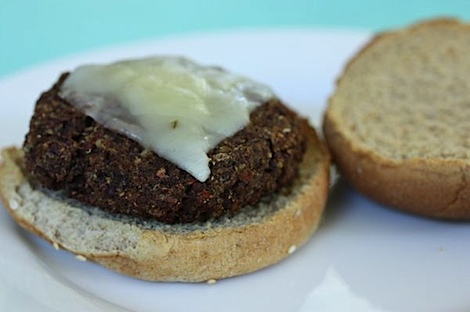 Lunch #1 or 2 depending on how you counted the bagel was a Southwester vegan quinoa burger (yes, I still owe you a recipe!).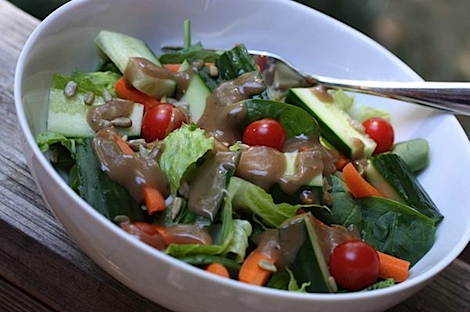 And a GIANT and I mean it was really big salad with spinach, romaine, carrots, tomatoes, cucumber, and sunflower seeds.
***
Post work, I taught ZUMBA tonight!
I had a really fun class and busted out some new songs…one I totally messed up but hey…you gotta start somewhere sometimes, right?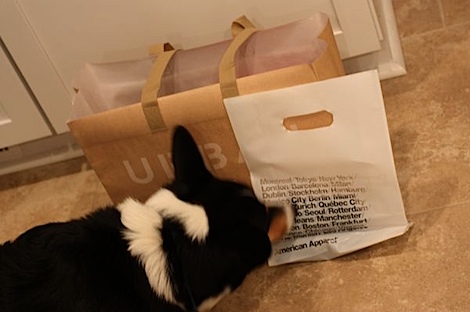 I also went shopping for Lady Gaga post workout. I know it seems I've done a lot of shopping, but trust me…it's extremely budget-shopping. I'm looking for steals people!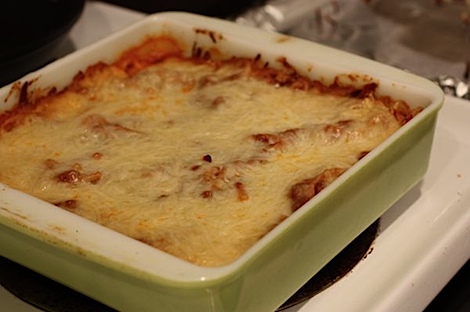 I didn't get home till just after 9pm tonight (just like last night) but luckly, hubby made baked spaghetti! Yum!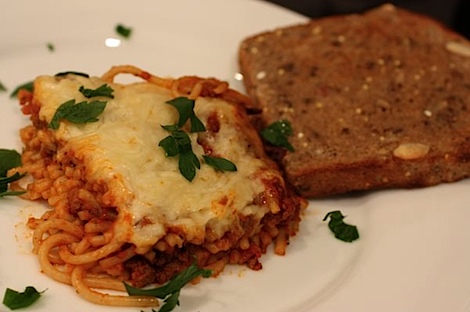 So tasty! Nice work hubby!
I'm soooo sleepy from my early DMV trip. I'm off to bed! G'night!
Do you have any DMV tips to share?