After our Greek lunch in Freeport, hubby and I shopped around a bit before changing for dinner.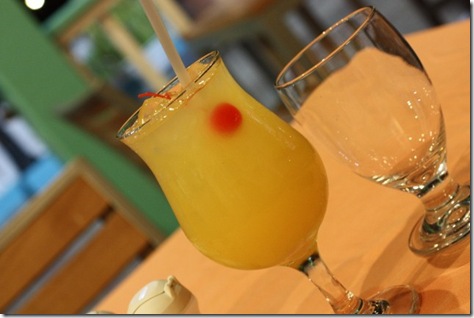 We hit up The Corner Bar & Bistro and started with drinks – a Goombay Smash for moi. Yum!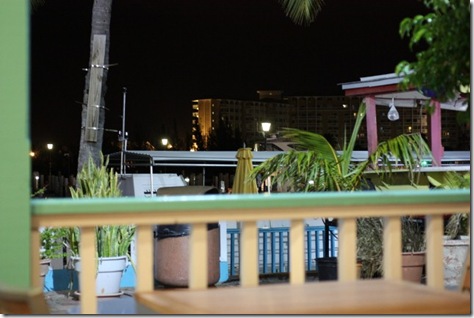 Our view of the bay as we dined al fresco.
Bread and butter.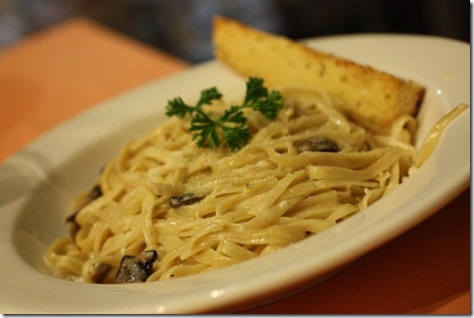 Out waiter, Paul, who was also the restaurant manager was extremely accommodating for us. I had a sudden craving for fettuccini alfredo with mushrooms, so that's what I got. It totally hit the spot.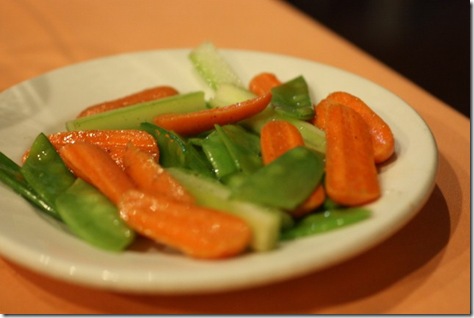 Plus a side of sauteed veg.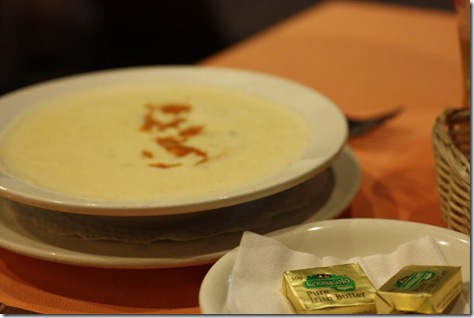 Since our lunch was so late, hubby went light with soup and salad. He had a lobster bisque (which he went crazy for!)…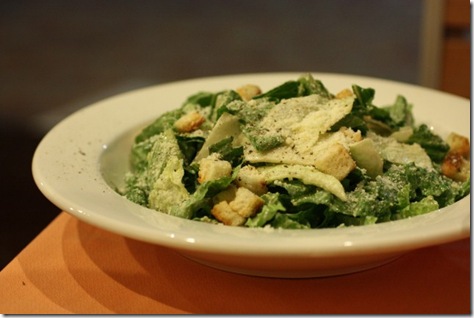 …and a Caesar salad.
They actually make a special from-scratch Caesar here at the Corner Bistro, so if you ever stop by here, definitely try it. The dressing has a careful balance of flavors and was one of the best Caesars I've had.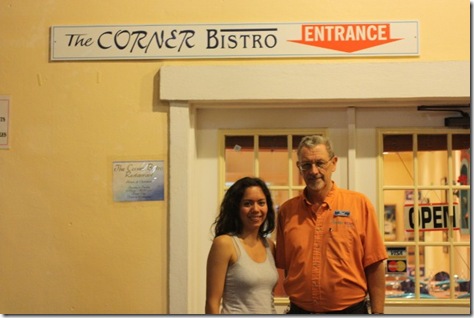 And here's Paul, our Frenchman friend. If you're ever in Freeport, be sure to pay him a visit.