When it comes to Halloween eats, I usually prefer trick over treat. That is, I prefer to style things (food, decor, etc.) on the scary side vs the funny. Instead of going more the classic orange and white (the colors of pumpkins and ghosts), I like to go black and red…the colors of night and blood. Bwa hahaha. But I don't like to go off the deep end. No, no Rob Zombie stuff here…that's too extreme for me. I prefer to go for scary sophisticate a la Martha Stewart, as evidenced by Foodie Halloween party yesterday.
I didn't get as scary with the eats at yesterday's party as I like to, but there's still time to celebrate Halloween!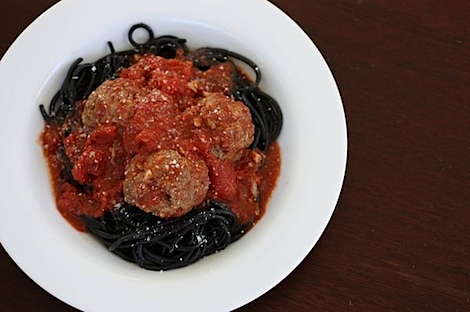 Here's a good example of a black and red food combo that is a bit nerve-wracking at the looks, but delicious to the taste buds.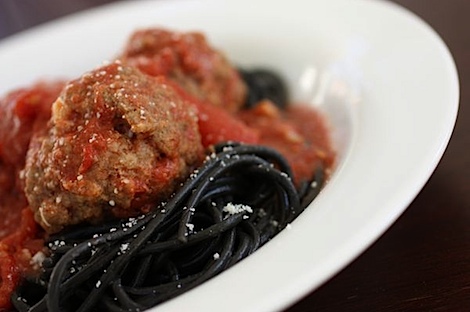 I served some of the leftover meatballs and tomato sauce from the party over some black spaghetti.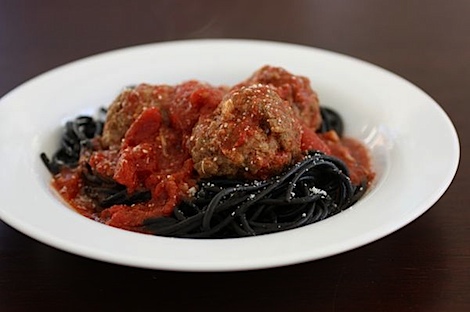 Your imagination can run wild with dark names for this dish, but it's really just spaghetti and meatballs.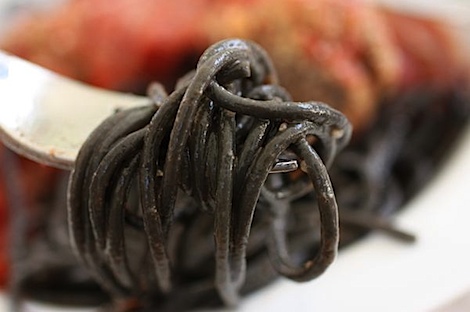 The pasta is colored with squid ink.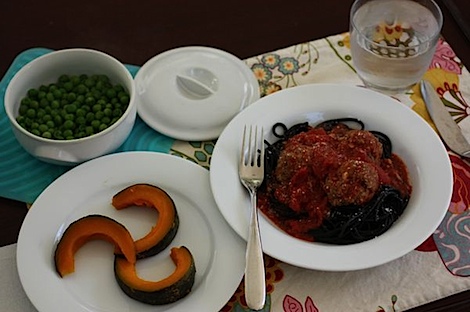 My total feast was not so scary looking as the individual dish. Had I served this at a dinner party, I'd try to make the sides more scary-themed, too.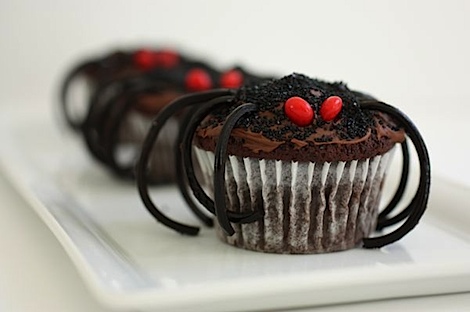 And don't look now but a particular creepy-crawly has it's beady little eyes on you.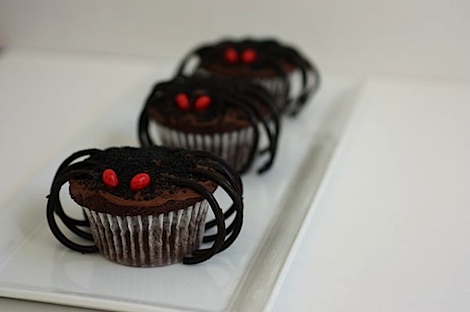 Another fine black and red color combo here.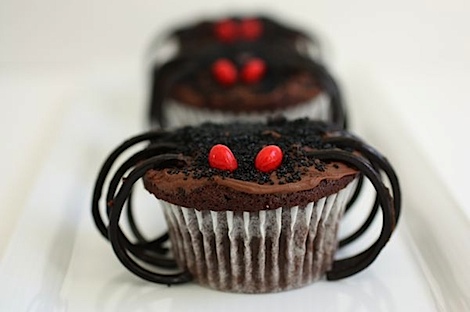 These spider cupcakes almost look like they could jump off the table at you!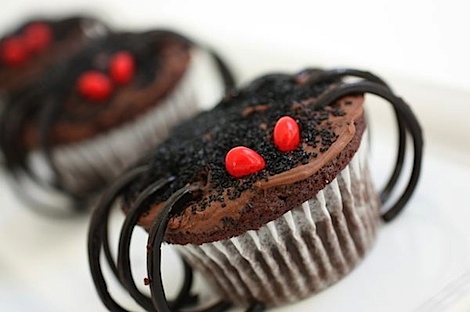 In fact…there were a lot more of these guys yesterday. Wherever could they have all run off to? Hmm…
What are your favorite Halloween color combos?