Happy Hump Day friends!
So glad to hear you guys liked my little sketches from yesterday. I should show you some of the real art work I've done before. lol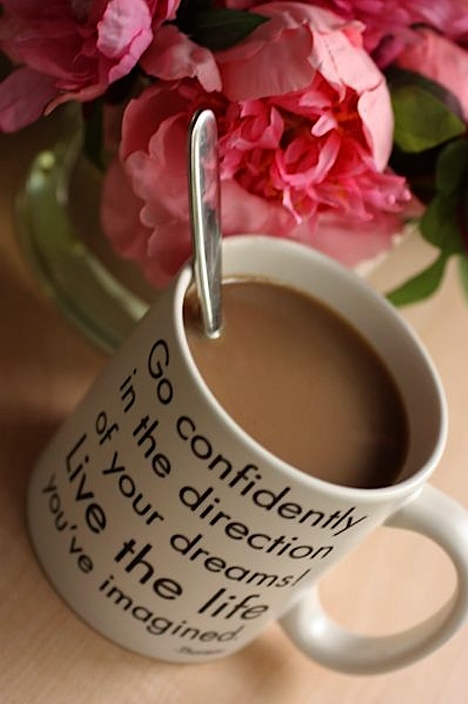 I hope your Wednesday went better than mine. I had the kind of day that inspirational quotes…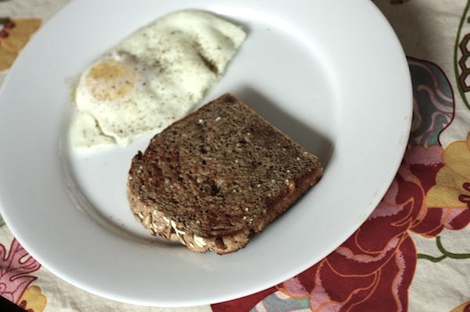 …and a home-cooked breakfast by hubby couldn't make better.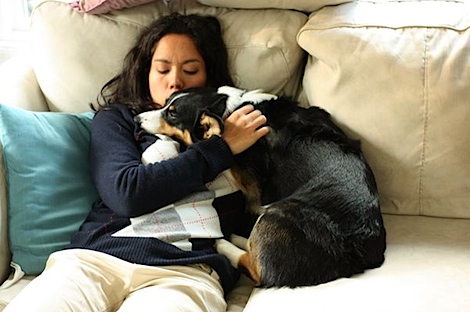 Luckily there's always puppy kisses and hugs.
I came home after a long day of work and collapsed on the couch where Bailey promptly jumped up on me as though to say, "It's gonna be ok mom."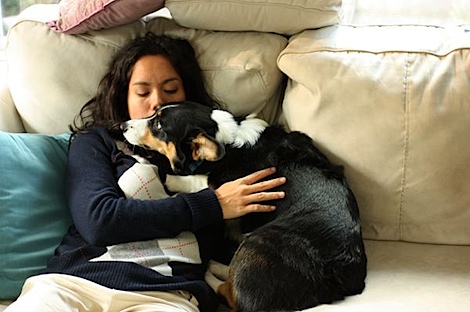 It's cute how worried he can look sometimes.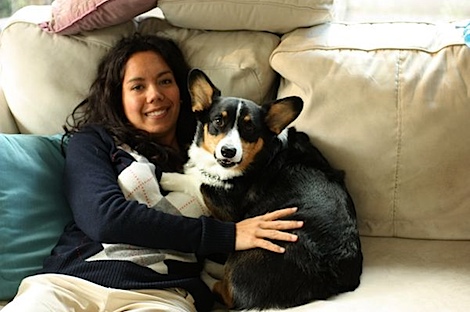 At least he got one smile out of me.
A sugary bear claw from a local bakery helped cheer me up a bit too. That or it gave me a sugar high.
Then, it was time to head out for a fun event a Lululemon – a BLEND (blogger + friend) event for local bloggers. I was feeling so drained from the day that I almost cancelled, but I hate when people cancel on me, so I didn't want to do that tonight.
We got to model some of the shop's latest clothes. And boy did they have some cute stuff! You know the shopaholic in me was itching to jump out and start buying stuff. Can you believe I don't have any Lululemon clothes yet? And in case you were wondering, after tonight I still don't have any. May-haps I'll request some for Christmas? 😉
And then we got a free yoga class with new yoga instructor Elizabeth. Surprisingly, my wrist held out pretty well. Some of you probably already know that I don't really do yoga because my wrist can't take the pressure for long, but I would like to go once in awhile if my body will take it.
I think the yoga really helped lift my mood…not to mention just being around so many bloggie friends. And to think I almost cancelled! Pssh! I'm so glad I sucked it up and went to the BLEND party anyways! I felt so much better afterwards! 🙂
Check out how massive our Charlotte blogging crew is now. Maybe Charlotte is the blogging mecca of the country!
Hubby had WW spaghetti with meat sauce waiting for me at home. I added some frozen peas for extra veg.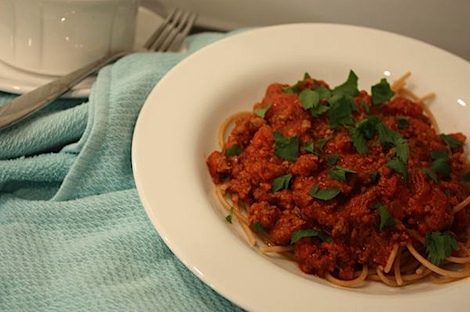 Nom nom nom!
I requested tips on my Twitter for what TV shows to watch on Wednesday and so far the suggestions are:
Plus hubby likes to watch MTV Cut Throat. I typically don't do well watching series because I forget when they come on and start missing episodes and then the whole thing stops making sense. Not to mention, I don't really have time to sit around watching TV at night. But, I do like it on in the background, and once in awhile I can actually sit down and watch a show. Sometiiiimes.
What Wednesday night show(s) do you recommend?
PS I'm going to be hosting a Thanksgiving challenge again this year! Can't wait to tell you guys more, but get started thinking of a Thanksgiving dish you can make a little healthier this year. 😉