Taking a quick step back…did you know Friday was National Oatmeal day!?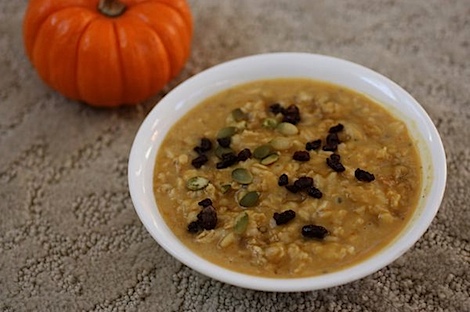 I made two bowls of pumpkin oats for me and hubby.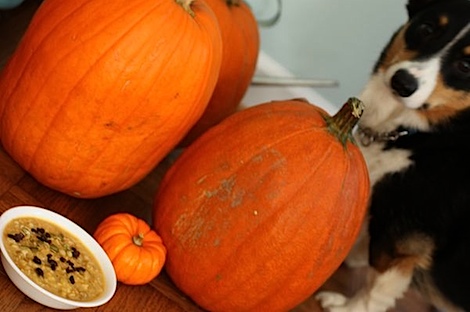 Bailey was totally trying to steal my oats.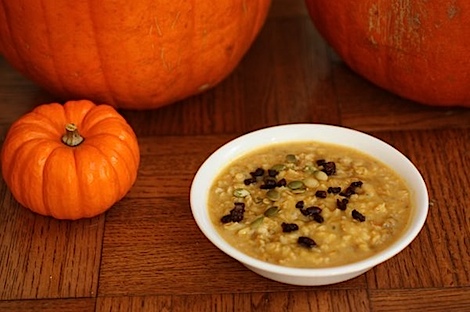 Luckily, he didn't get to them.
***
Anywho, as for today (Saturday), I had a busy day – from morning to night!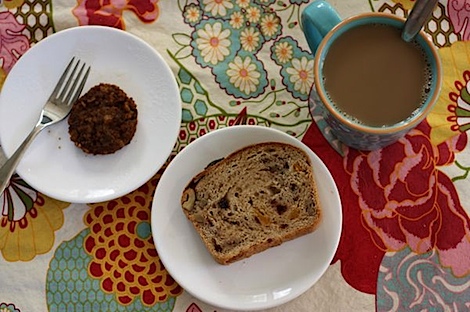 I had a quick breakfast of re-baked mom's fruit and nut bread, plus soysage and hot coffee.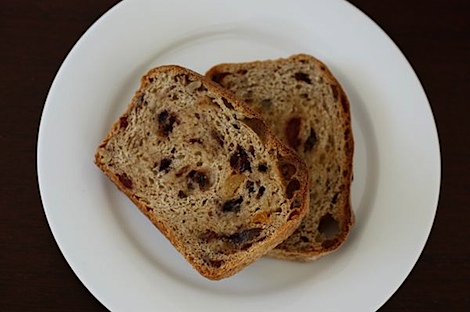 My mom's bread is a secret recipe with one of those starters you can only get from a friend, so it's hard to re-create anyways. Totally delicious, though.
Anywho, soon enough, it was time to get to work! Hubby has been prepping this year's Halloween craft project all week – tombstones!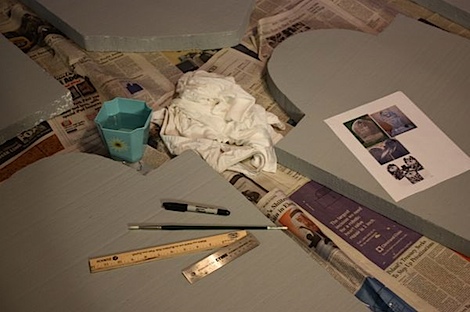 I drew the outlines, hubby cut them out and primed and painted base coats on.
Today, I was in charge of adding the details. I gathered my supplies: rulers, pencil, paint brush, water bucket, rags, and a print out of tombstones found via a Google image search for inspiration.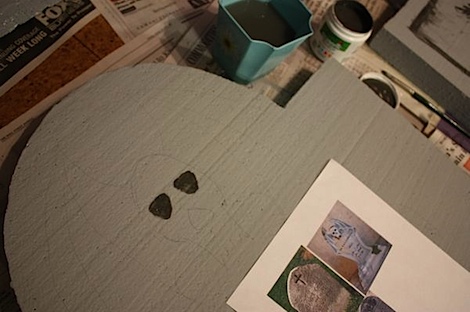 I ended up sketching my designs in pencil and filling them in with paint…with some friend hand painting.
I love a good craft project, so this was really fun, though I do wish I had done this more like 2 weeks ago than last minute.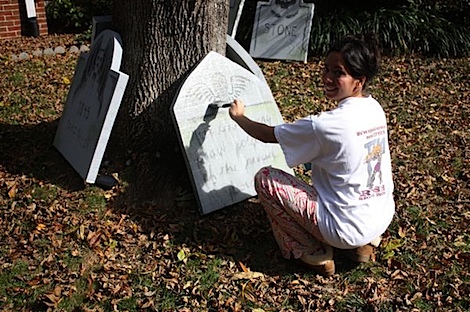 I took the tombstones outside for final details.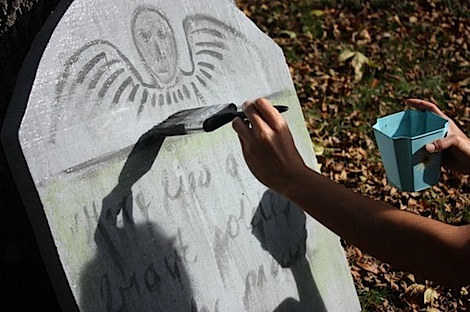 A gray wash of watered down paint…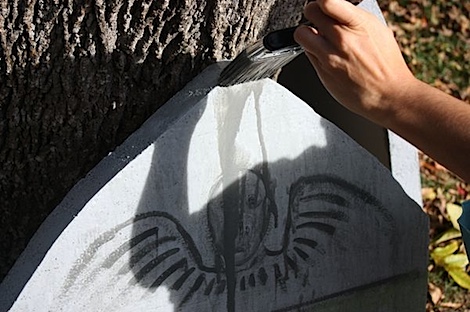 …followed by a drizzle of more paint for a rain-washed effect.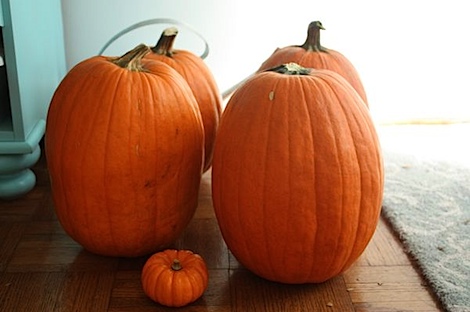 Then, I drew a face on one of our pumpkins so hubby could cut it out.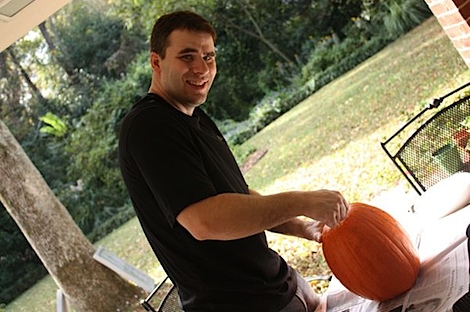 Carving the pumpkin.
Then, it was time for me to get uber busy cooking up a storm. I had a lot on the agenda and basically had to get started prepping food around 3pm!
Any guesses what I made (no cheating for those of you who were there!)?
Here are some hints…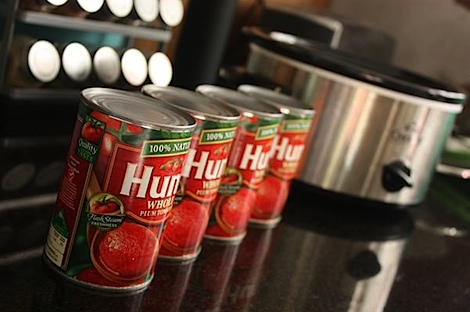 Tomatoes and a slower cooker.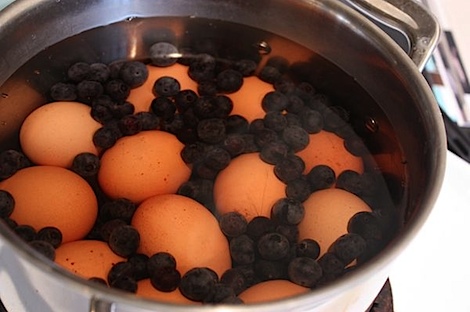 eggs and blueberries.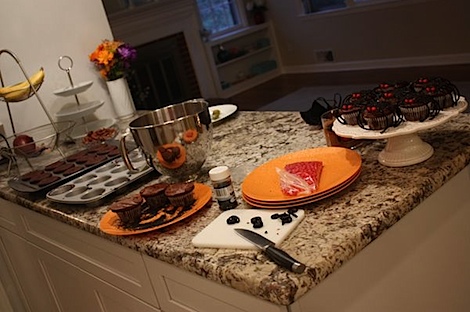 and here's my cupcake workstation.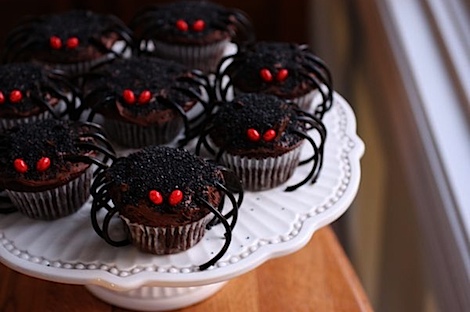 I did Martha Stewart's spider cupcakes for the second time. Love these little guys, though I do skip the "fangs" that were pictured in the magazine.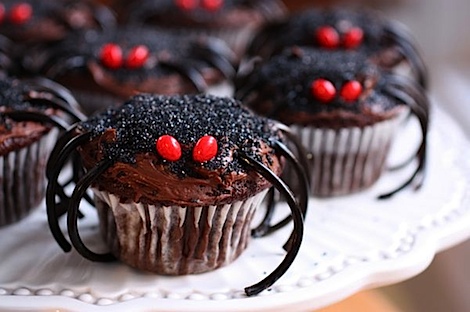 Also, I used the recipe on the back of the Hershey's unsweetened cocoa to make both the cupcakes and frosting from scratch. Nom!
Photos from my Halloween par-tay next time. I gotta get to bed! G'night!