Hubby and I had the longest night of partying in forever…not that it went too late into the night, but…well, you'll see.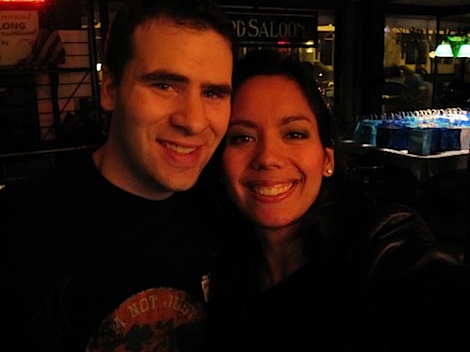 First up…
Before taking the medicine for my recent shoulder/neck/back pain, I decided to try something more natural – therapeutic massage! And thanks so much to everyone for your tips about different alternative methods!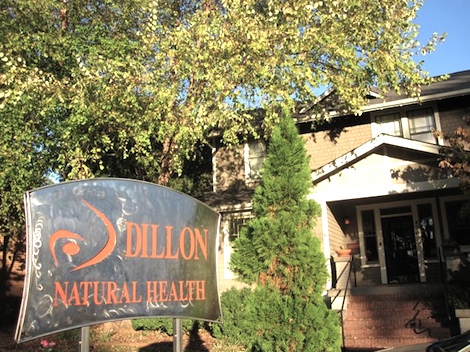 I headed over to Elements of Bodywork (located in Dillon Natural Health and next to The Fig Tree restaurant) where my friend Karen works.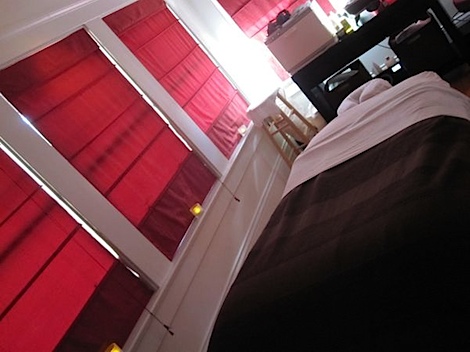 I had a combination of deep tissue and neuromuscular massage and by the end of the session, I could turn my head without pain. Woohoo!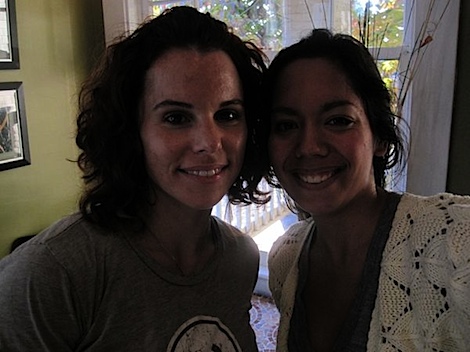 If you are in the Charlotte area and you would like a massage, take a looksie at my friend Karen's site – Elements of Bodywork . They do a fabulous job!
Post massage, it was time to get ready to out. I apologize for the crappy point and shoot photos. I wanted to take my DSLR but didn't want to put the extra weight on my shoulders. Health > Good party photos.
Party #1 – 60 for 60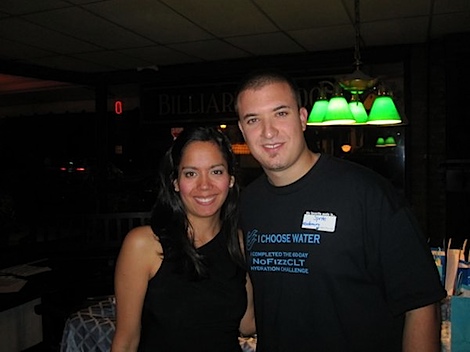 First up, hubby and I hit up the 60 for 60 celebration party, celebrating the end of a 60 day water-drinking challenge, which was a spin-off of my Project Hydrate challenge put on by Bobby of No Fizz Clt.
Hubby and I snacked on pizza.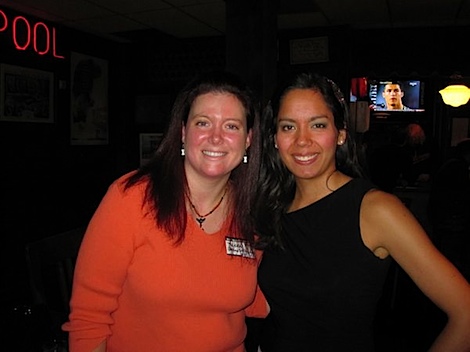 And I met one of my twitter friends @foodsafetylady in real life for the first time! Terra has a blog too called Cafe Terra.
Party #2 – Kayte's 30th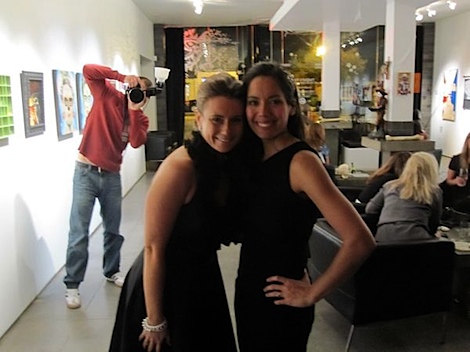 Next up, hubby and I headed to my friend Kayte's 30th birthday party at a swanky art gallery/bar.
The place was kicking with lots of Kayte's friends and plenty of eats.
I was definitely "that girl" at the party eating all the veggies. lol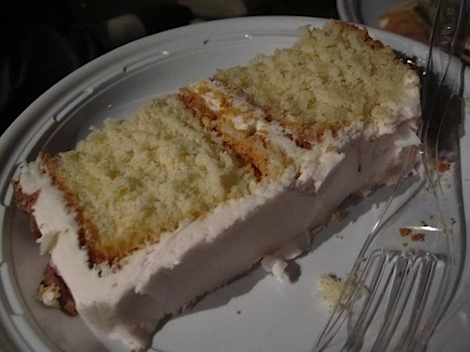 And omg, Kayte's birthday cake was divine! It was an almond cake…one of my fave bday cake flavors!
I was so proud of Kayte's planning…she had so much going on! All the eats, plus her own DJ and a photographer.
PS the photographer, Deevo, was super cool and chatted with me awhile about cameras and lenses. I love getting all geeky about photography stuff. lol
Party #3 – Jackie's Big Halloween-Birthday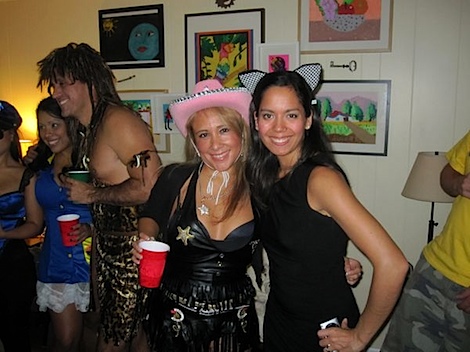 For our last party of the evening, hubby and I went to our friend Jackie's house where she was having a big Halloween birthday party. I was sort of a loser and didn't wear a costume (since the other 2 parties weren't costume parties), but Jackie was a doll and let me wear her cat ears. One of the party goers called me a "sexy kitten." Yeaaaaa…that's it! I'm a sexy kitten. lol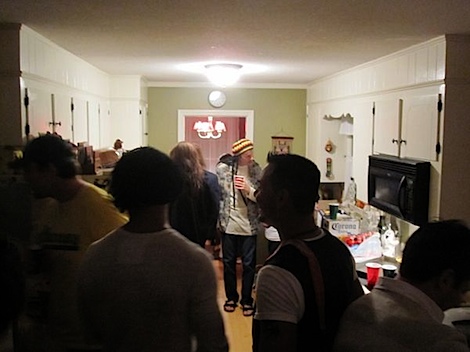 Anywho, Jackie is from Peru so her party had lots of Latin flair! Her house party was kicking!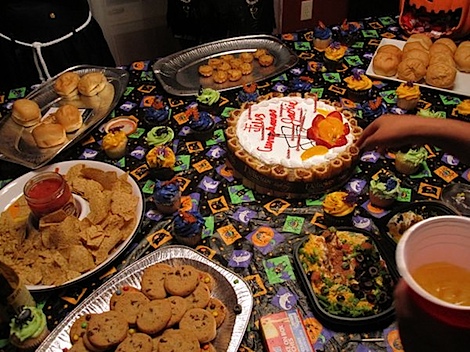 Jackie had a huge spread of eats, but I was pretty full from the first two parties.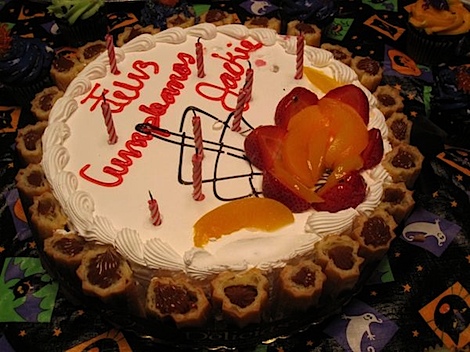 I was sad to not try her (what looked to be) Latin birthday cake.
Also, I danced…err attempted to dance some Latin and salsa songs with some of Jackie's friends and promptly discovered that although I teach Zumba, the salsa and Latin dancing I know is much more fitness than true to the real songs. That or I'm just doing them wrong when I teach! haha I've been wanting to take salsa lessons for awhile now, but now I really want to take them!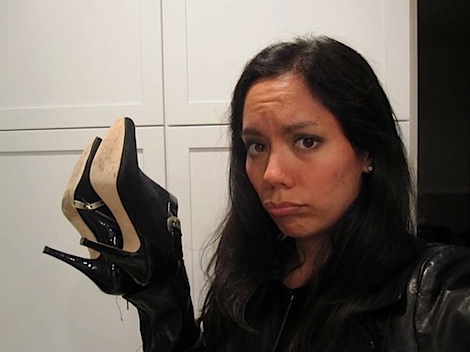 Phew! By the end of the night my feet were killing me! I was so ready to take these high-heeled booties off!
Anywho, three parties in one night…we totally did it! Hazzah!
What's the most number of parties you've been to in one night?