Hey guys!
So, I know not all of you are not going to Foodbuzz Festival, but a lot still are. Kath did such a lovely job with her photo tour on how to get to the Healthy Living Summit, I thought I'd take a stab at putting something together for the Foodbuzz Festival 2011.
Here are directions from the SFO airport to the Sir Francis Hotel where I think most of you are staying (or close by):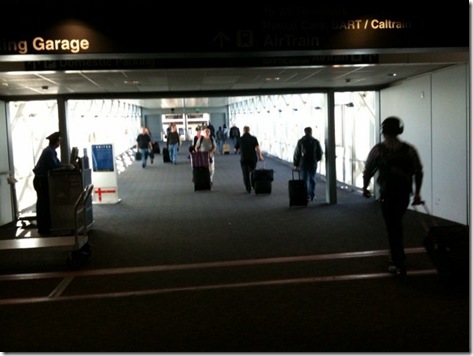 Look for signs to the AirTrain – it's on the 3rd level once you get near the baggage area.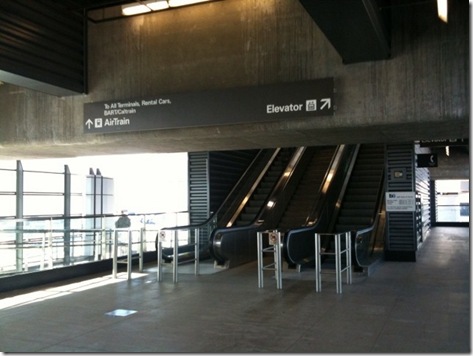 Take the escalator up.
Take the Blue Line to the BART Station.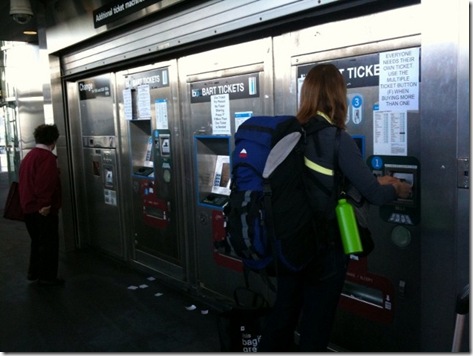 Buy your ticket (it's $8.10 for the Powell stop). Use the change machine if you have a $10 or $20.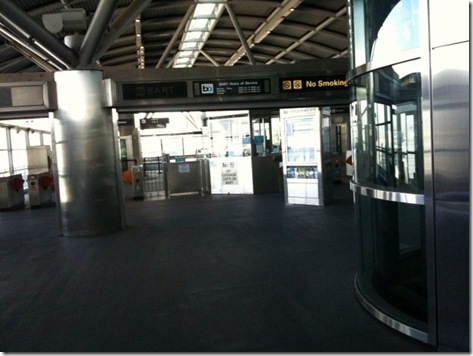 Go to the BART station entrance and use your ticket to get in.
NOTE: Hold on to your ticket – you need it to exit the BART area once you get to Powell Street.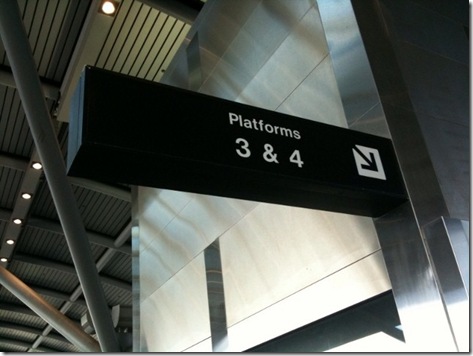 Look for the sign for Platforms 3&4. You want Platform 3.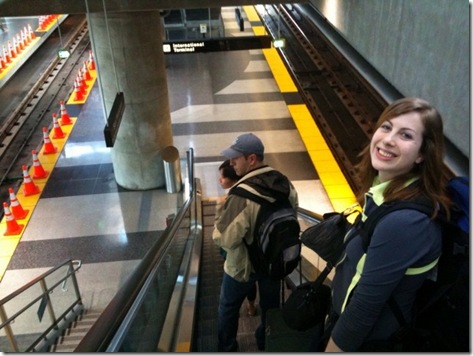 You want to take the escalator down to platform 3.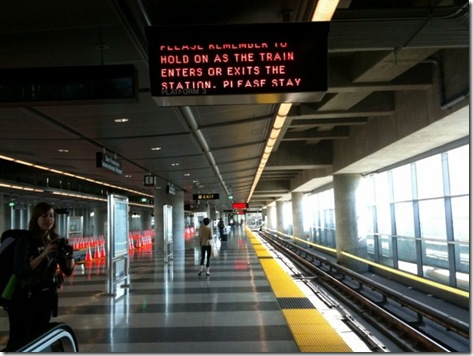 Get the next train.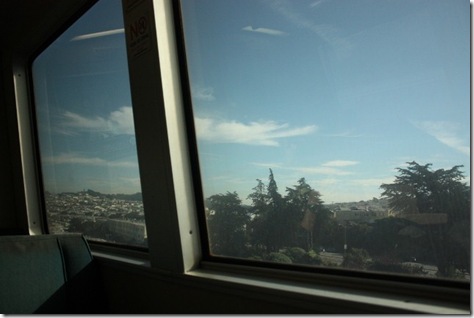 Enjoy the ride.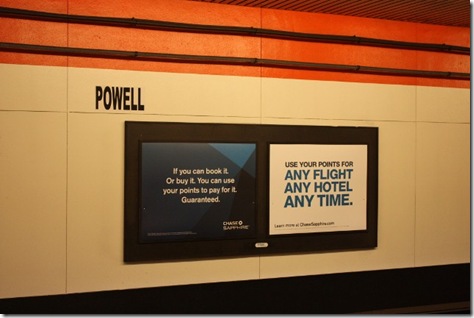 Take the Powell exit.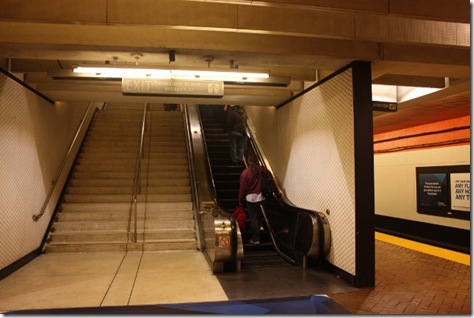 Take the escalator up.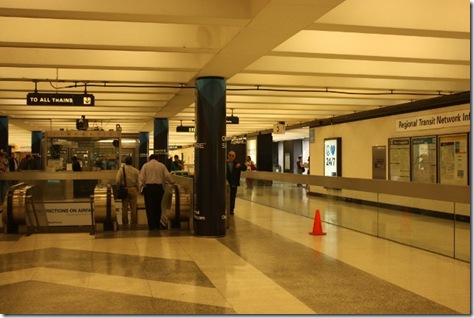 Use your ticket to exit the BART area.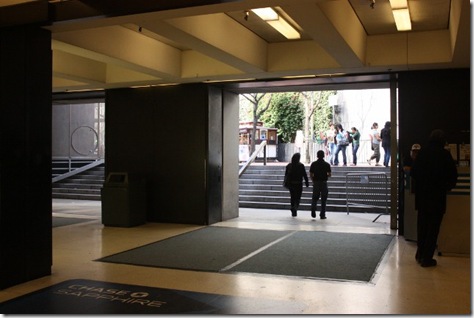 Follow the natural sunlight.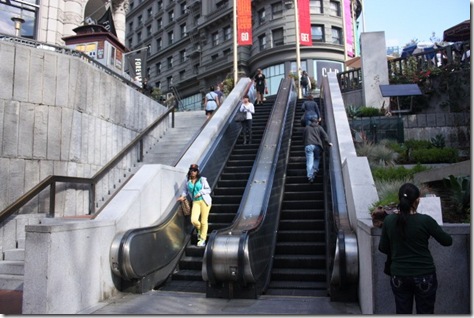 Take the escalator up.
You're almost there!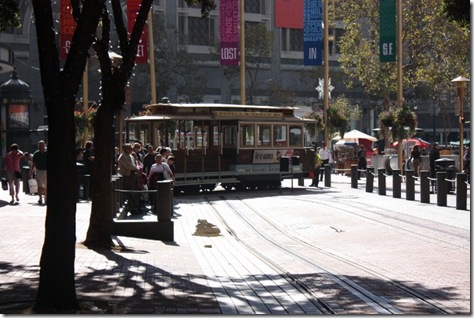 You should now be at Powell and Market. Look for the spinning trolley.
Btw, you may want to get a multi-day trolley pass while you're here. The 3-day pass is, I believe $20, and word on the street is that a one-way pass is $5. So if you're going to use the trolley system (I think the pass is good for some other forms of public transportation, too), you may want to consider the multi-day. There are a few options, but this is the only place (that I know of) where you can get these multi-day tickets. Otherwise, you have to have cash to ride the trolley.
Now, you can take the trolley up Powell St or walk up. The trolley stops right in front of the hotel, but the walk isn't bad. Just a few blocks uphill.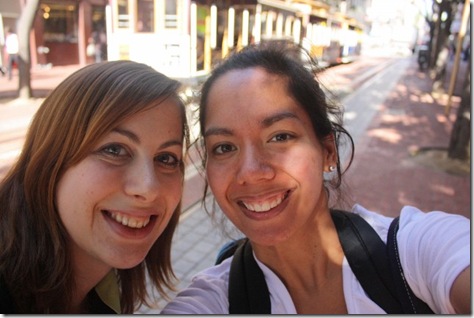 Susan and I decided to walk it.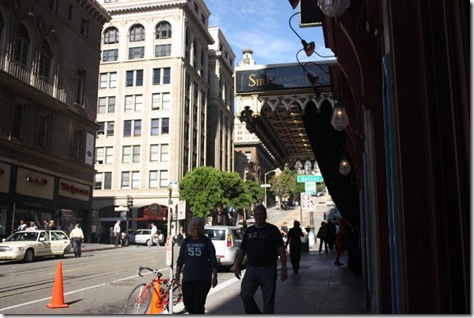 Look for the sign in the middle of the block….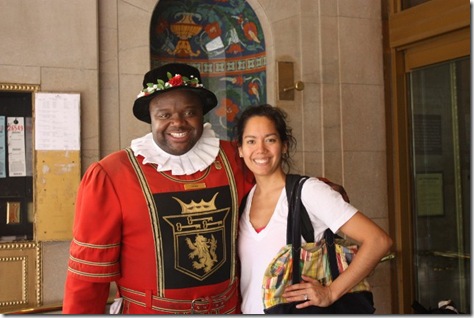 …and the dudes in the cool uniforms.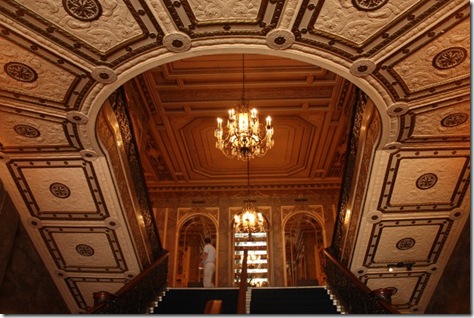 And you're there! Now, just go to the front desk, up the stairs and to the right, and check in. Voila!
You made it!