Cheers from San Francisco!
I met up with some blogging buddies – Susan, Allie and Heather and we took a trip to Chinatown.
Here are some photos from our adventure: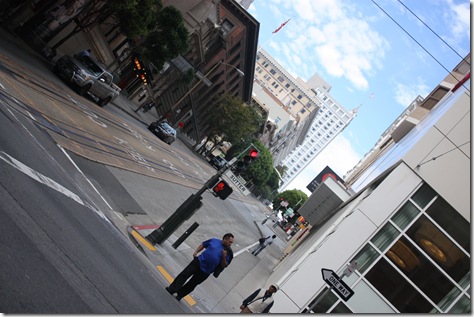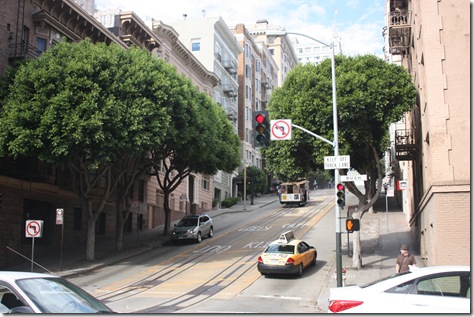 We had to climb a giant hill before getting to Chinatown.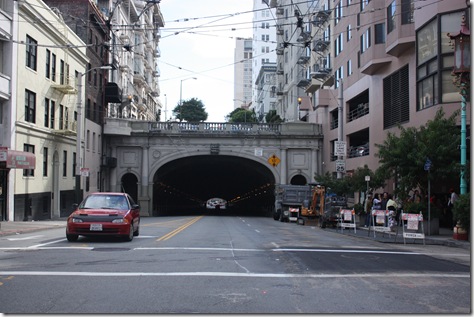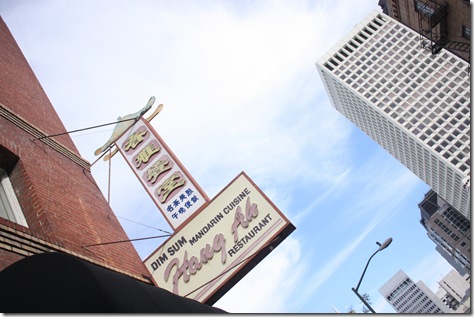 We were going to go to the Hang Ah Tea Room (the one I visited last time I was in San Fran – click to view that post), but it was closed.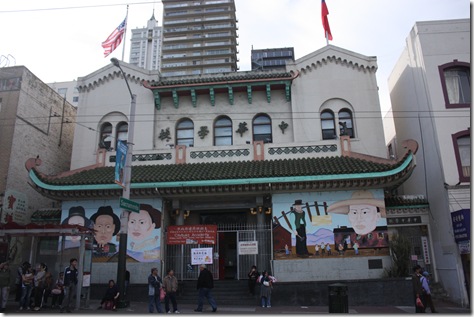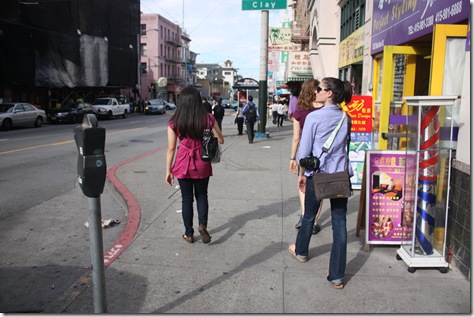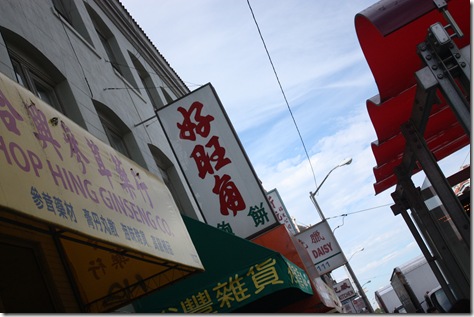 We got a recommendation from a local to try to dim sum restaurant with the 3 red letters and 2 green letters – Good Mang Kok.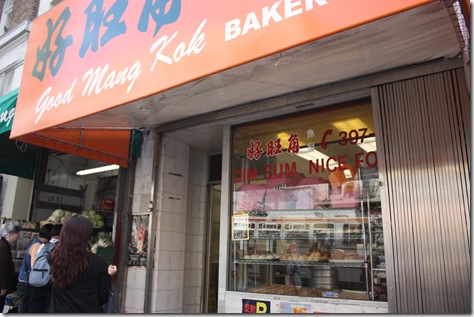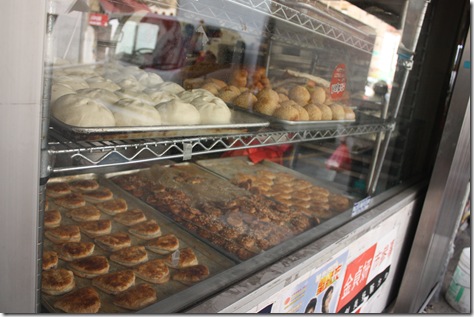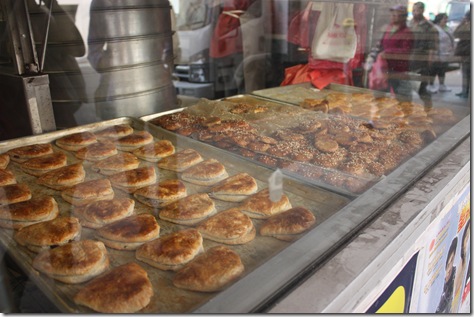 This place had a line out the door and was really popular with the locals. It was really authentic too…all the signs were in Chinese. Luckily, the woman taking my order understood English, so I was able to order what I wanted.
Going to this restaurant was so fun. I really felt immersed in Chinatown. This is def work a visit if you're in the area.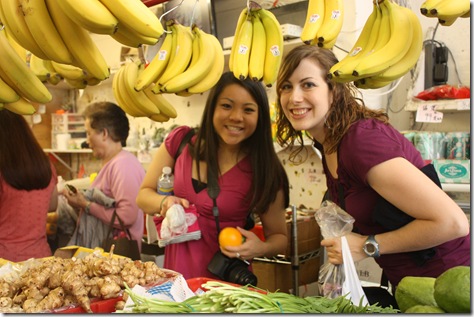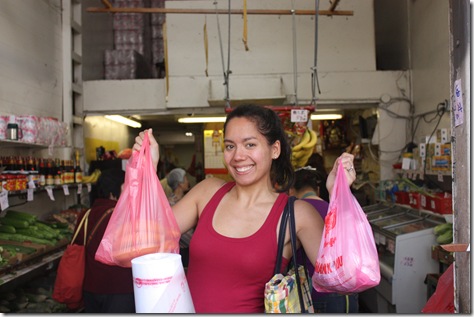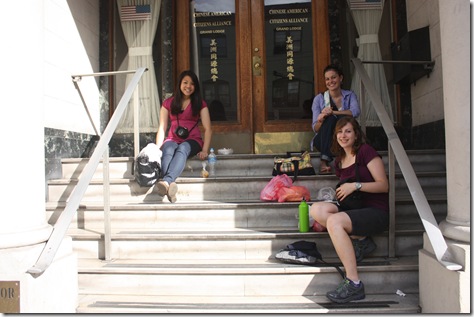 We stopped by an Asian market before finding a place outside to enjoy our eats.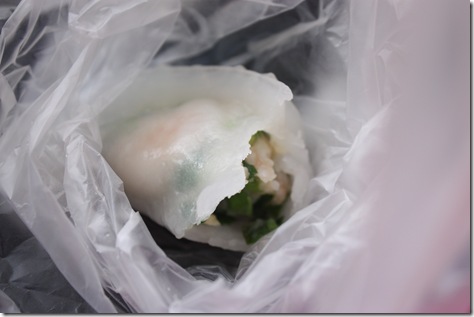 Shrimp and veggies dumpling.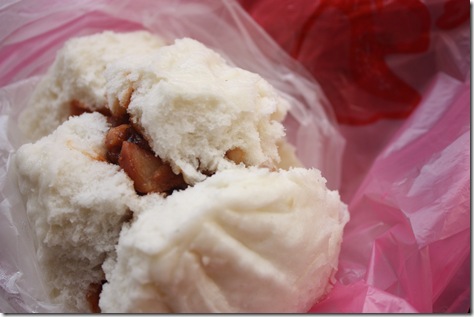 Steamed pork bun.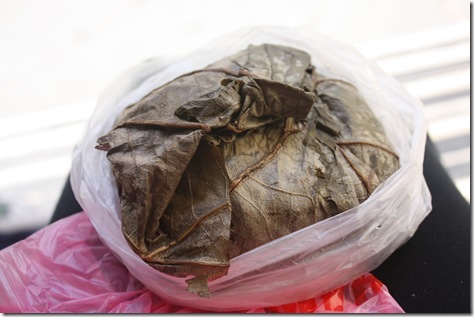 Susan and I split this steamed rice in a lotus leaf.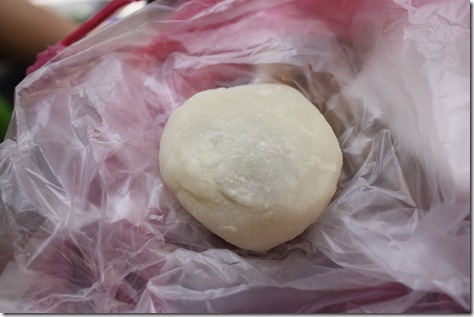 A red bean paste dessert. I should have gotten the larger steamed one…this one was just ok. I prefer the one with the dough that is like the steamed pork bun.
PS I got all this food for only $3.50. Amazing!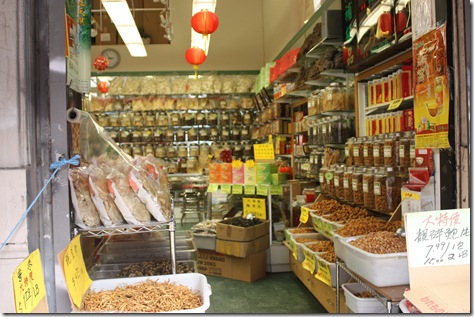 Post lunch, we decided to head back to the hotel.
We passed a couple more interesting shops before heading home.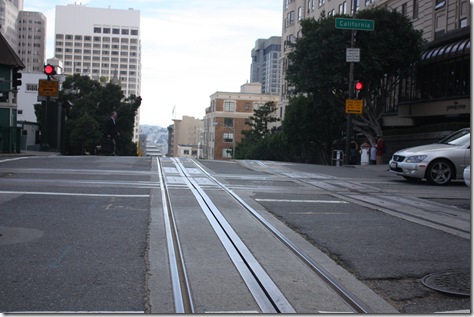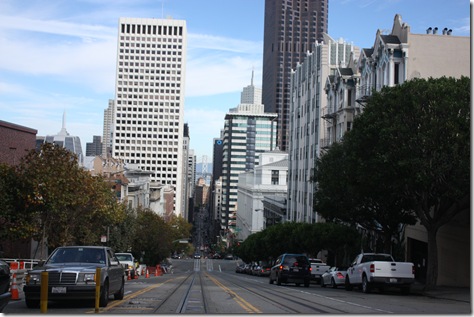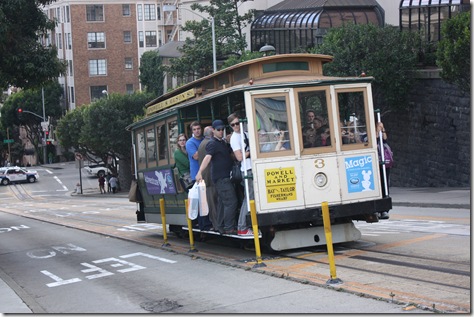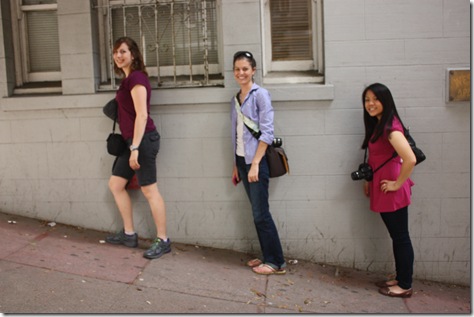 I thought this photo on the hill was sort of artsy. 🙂
Anywho, on to the next adventure!