If you haven't heard, the blog world has come together again for a remarkable online bake sale, organized by the lovely Janetha of Meals and Moves, to raise money for blog friend Susan of The Great Balancing Act.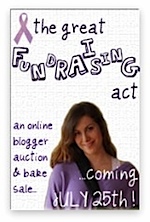 Long time readers of TCL may recognize Susan. I had the pleasure of meeting her and hanging out with her late last year at the Foodbuzz Festival in San Francisco, CA.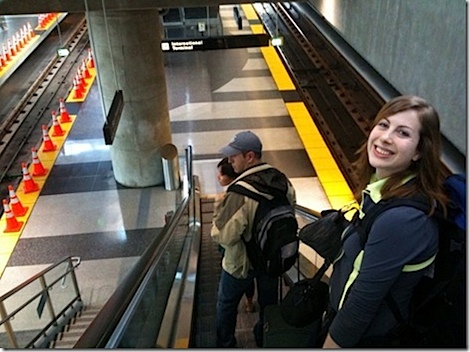 Susan and I successfully navigated our way from SFO to the Foodbuzz hotel.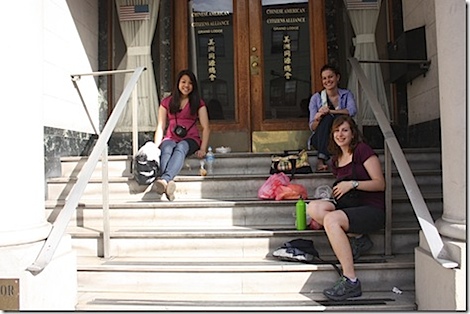 And we even got to hang out in Chinatown!
Fast forward to present day, and Susan, who is only 25, was recently diagnosed with lymphoma (cancer). You can read about how Susan found out she had cancer on this post. And this post talks more about Susan's story. So, the bake sale raised money to help Susan pay for the expensive treatments she currently need.
And would you believe the bake sale raised $26, 432!!!! Just amazing.
***
I ended up placing the winning bid for a batch of my choice of cookies or muffins from the wonderful Erica of Itzy's Kitchen (who is possibly having a baby as I type! Squeeeeeeee!). I had a tough choice choosing between vegan almond butter cookies, chocolate chip pumpkin muffins, or big oatmeal chocolate chunk cookies. I ended up choosing the vegan almond butter cookies. Mmm…
Erica was super on the ball and shipped my goodies right away. I was so happy to see the box with her name on it last week.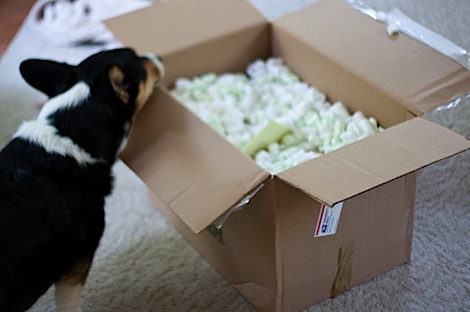 Of course, Bailey had to do his usual inspection.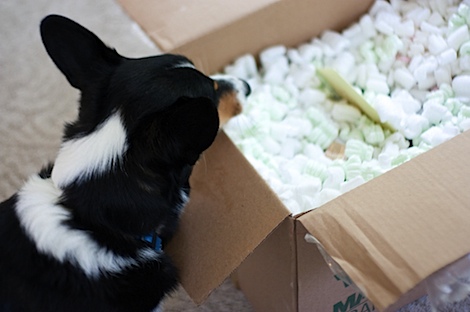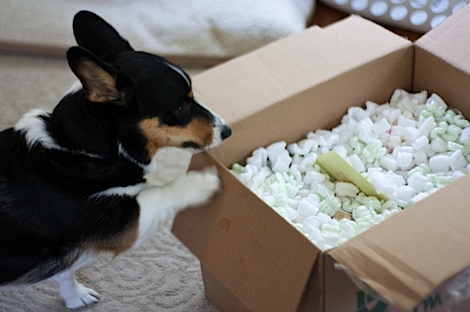 Yup, looks ok. Dig in!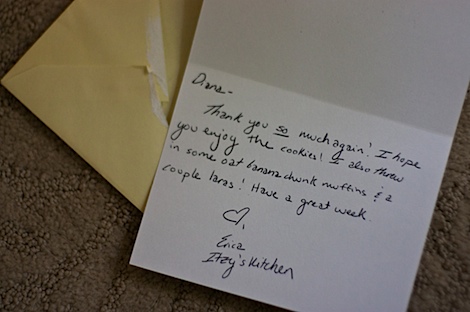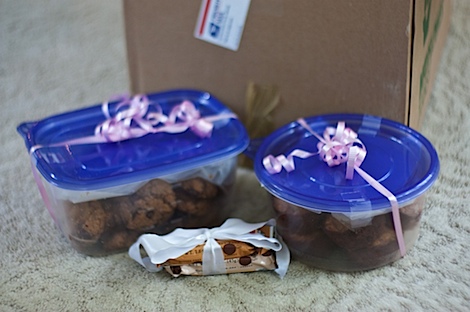 And would you believe Erica even threw in some surprises?! I got a couple Larabars…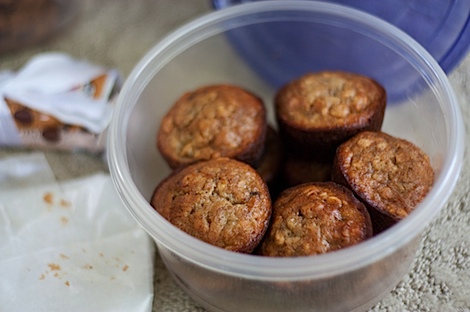 AND a batch of Banana Oatmeal Chocolate Chunk Muffins. Ooh la yum!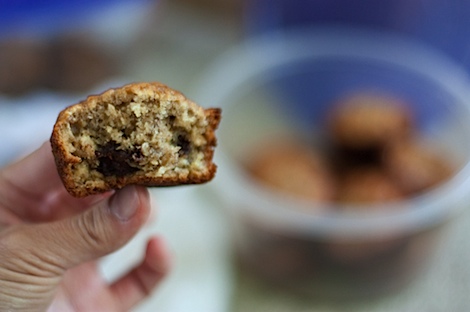 I had to dig right in! They were both so delish! Thank you Erica! 🙂
***
For those interested in reading more about Susan, you should totally check out her blog. She's still posting regular updates – click to view more from The Great Balancing Act.
And, if you're interested in donating, there is a way you can place a donation. Check out the Donate button on the right sidebar of Janetha's blog (click).