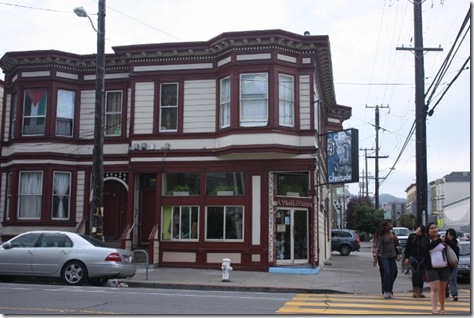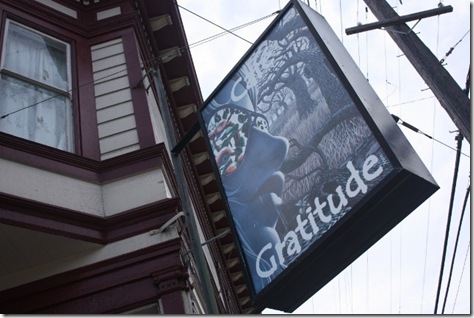 After our fun morning exploring Alcatraz, Julie and I headed to Cafe Gratitude to meet up with some of our blogging friends.
Blog friends!
The inside is super cute and full of positive energy.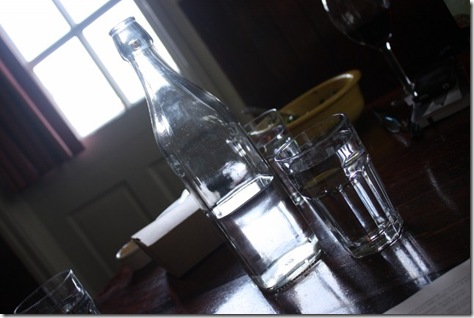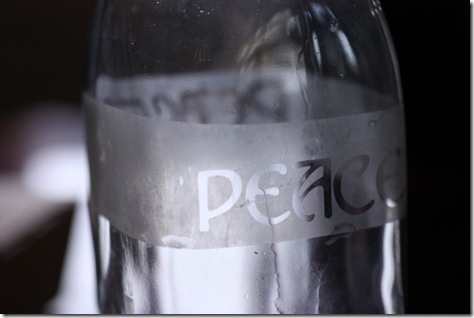 I loved their self-serve water bottles on the tables.
The card games were fun, too.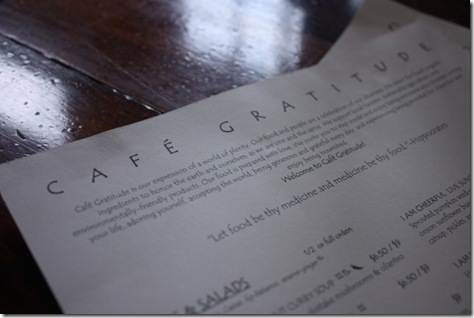 After perusing the menu, Julie and I decided to share a few things…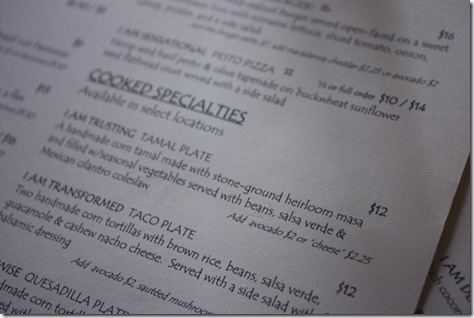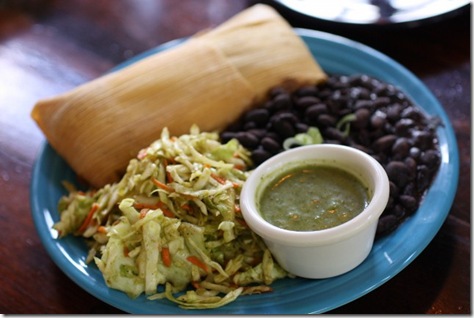 First up – the I Am Trusting Tamal Plate – (from the menu) "A  handmade corn tamal made with stone-ground heirloom masa and filled w/seasonal vegetables served with beans, salsa verde & Mexican cilantro coleslaw"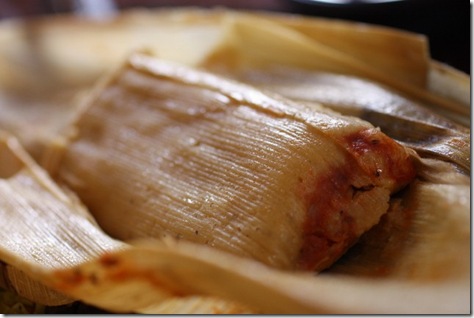 Loved the tender tamal and it was so flavorful yet light.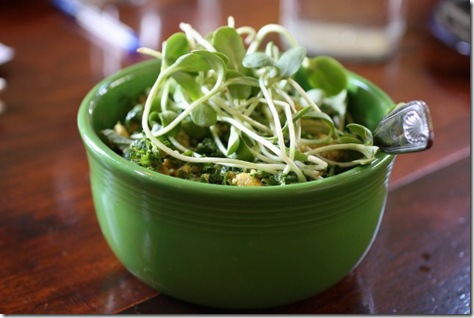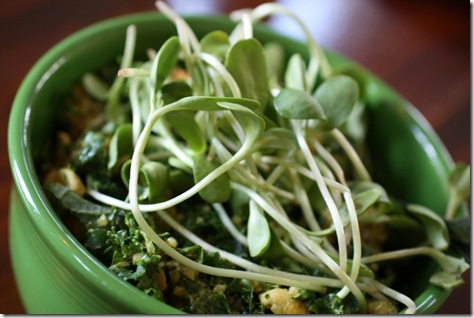 We also shared the I Am Graceful Indian Biryani Bowl – (from the menu) "Steamed brown rice or quinoa tossed with seasonal veggies, basil, cilantro, mint & cashews in an Indian coconut-curry sauce". We got quinoa.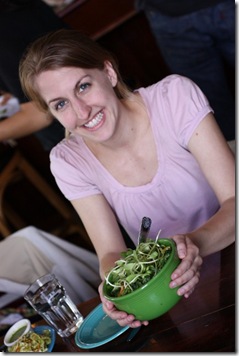 Ready to dig in!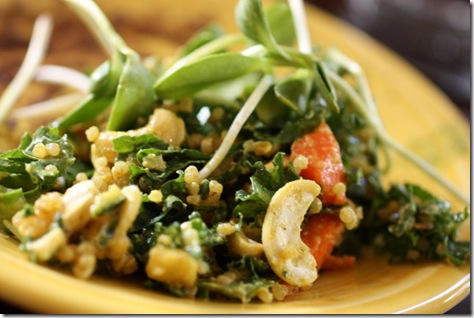 The bowl was so cute. It almost looked like a salad at first. It was sooo delicious! I loved the sauce.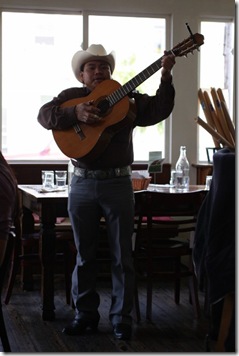 And a cowboy entered the restaurant at some point and serenaded all of us over food.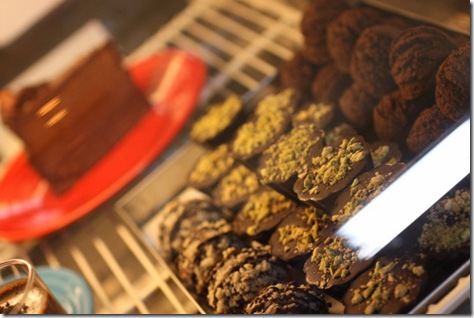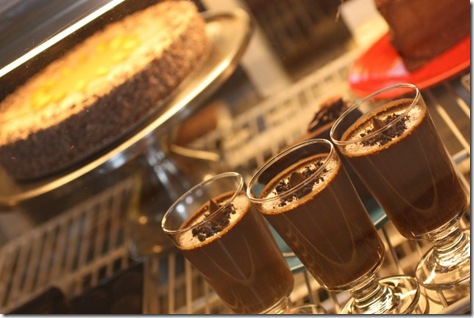 After ogling the dessert display, Julie and I knew we had to split one (ok…or two 😉 ).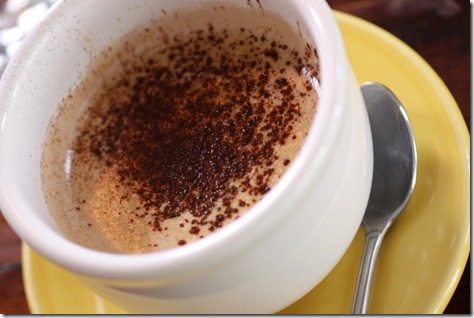 I got the I Am Marvelous Raw Cacao Mocha with steamed hazelnut milk – "Elixir with steamed nut milk, cacao powder, vanilla, & agave"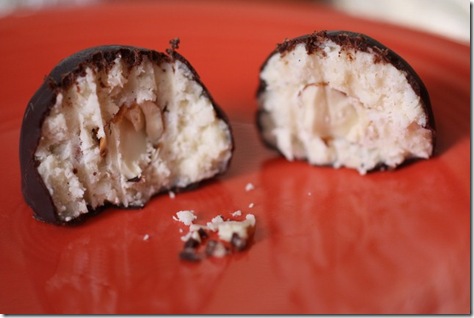 "We shared an I Am Joy "Rawmond Joy"…
and I Am Devoted Coconut Cream Pie – "Rich coconut cream pie in a coconut-date crust"
Wow…the desserts were amazing! I love how vegan desserts are so delicious yet so light, too.
Thank you Cafe Gratitude for being so awesome!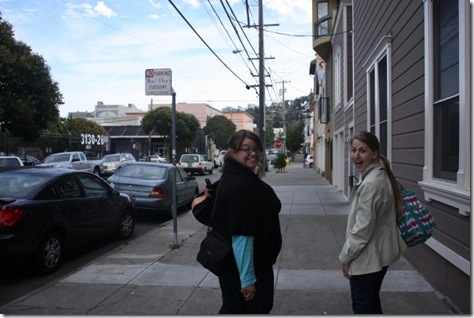 After lunch, I ventured back to the hotel with Mara and Julie.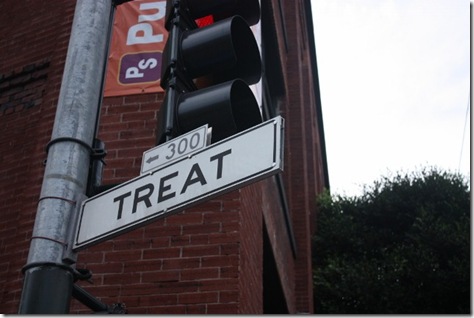 Mmm…Treat street.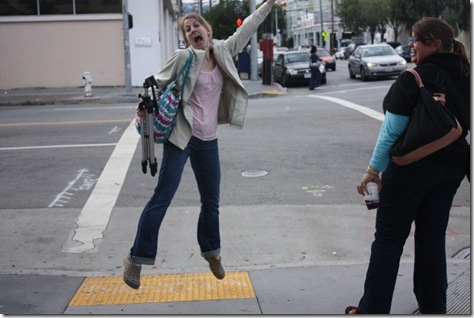 And Julie haled her first taxi cab…just for us. Awww!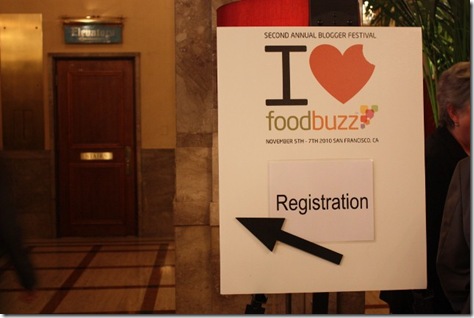 Then it was time for registration.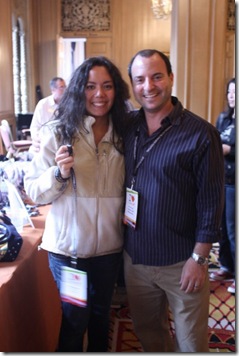 And I met Dorian of Foodbuzz!
Not to mention I got my swag bag…woohoo!
Details on the swag bag next time…plus more SF fun!