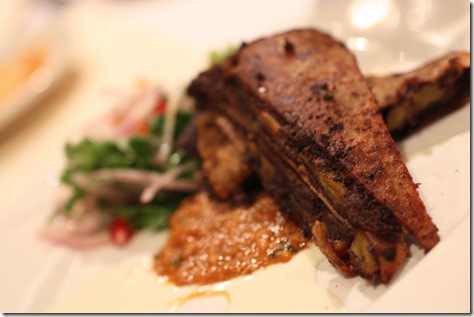 More on this deliciousness in a minute…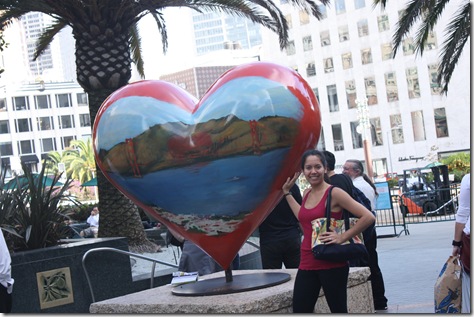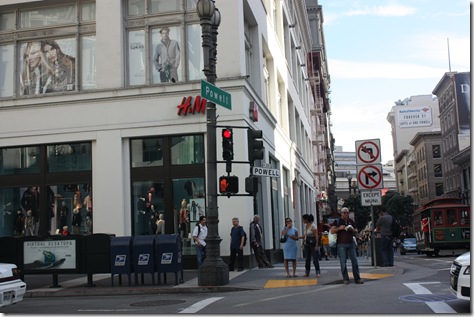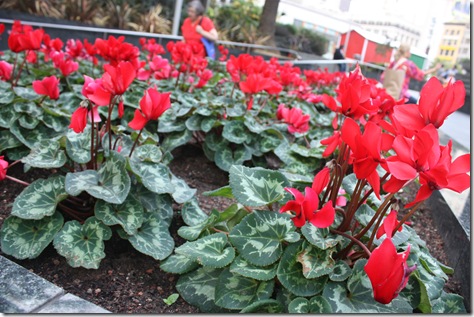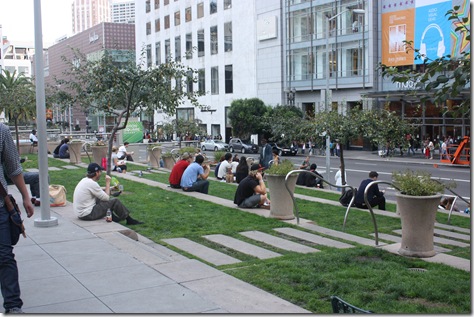 After a little shopping in SF, my bloggie friends and I took our adventure to a local park. Most of us had been awake at this point for 15-ish hours, so our sleep deprivation was kicking in.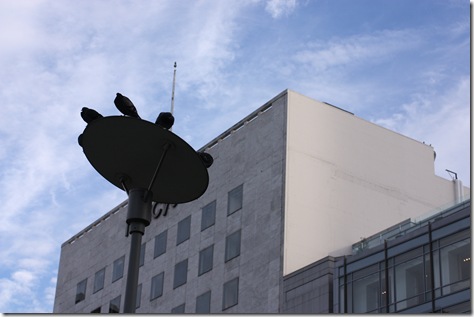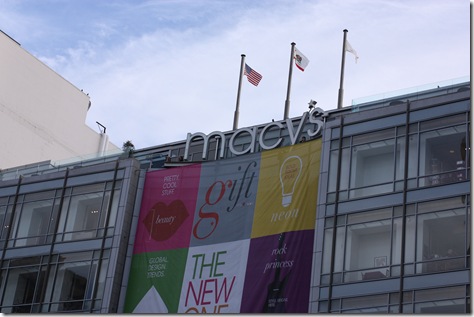 The weather was cooling off and gorgeous and it was nice to just relax and enjoy some fresh air.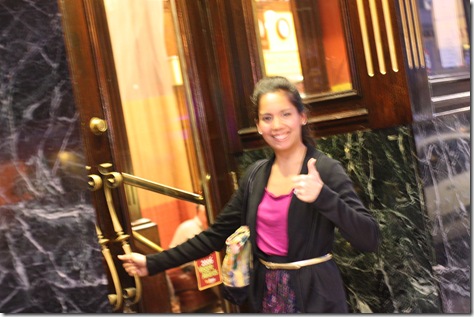 After changing back at our hotel, it was time to change for a special dinner.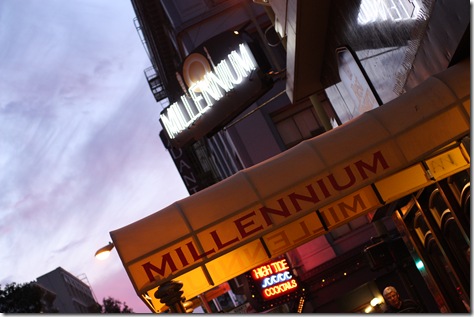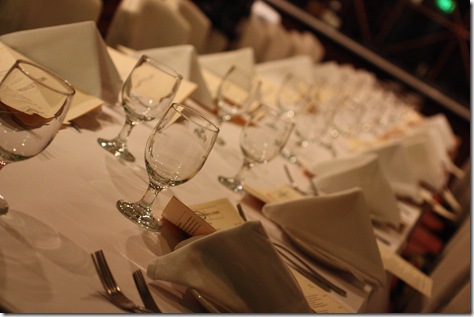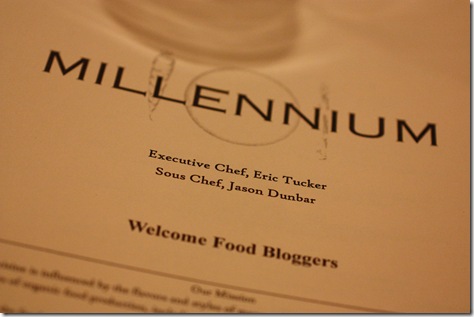 I worked with the general manager, Alison, of Millennium restaurant, in San Francisco, to put together a special blogger dinner for our little group of healthy bloggers.
You may remember I went to Millennium back in 2008 (click here to view that post). I had such a fabulous time back then, I knew it was the perfect place for my bloggie friends.
The restaurant treated us to some appetizers…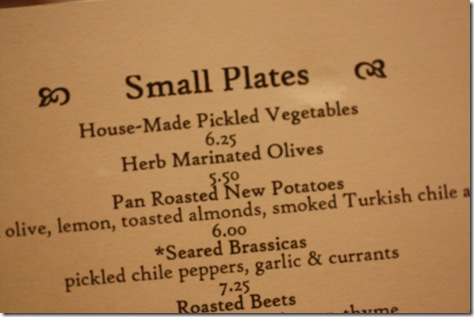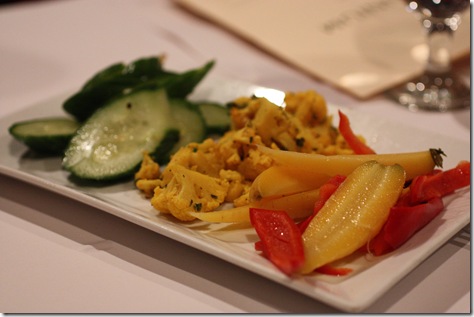 …house-made pickled veggies.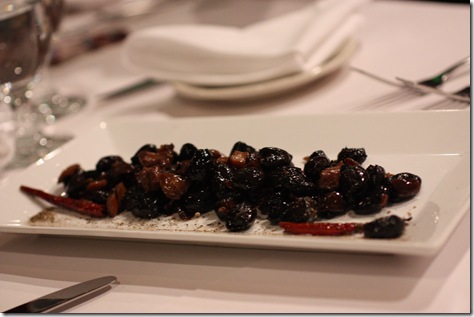 herb marinated olives.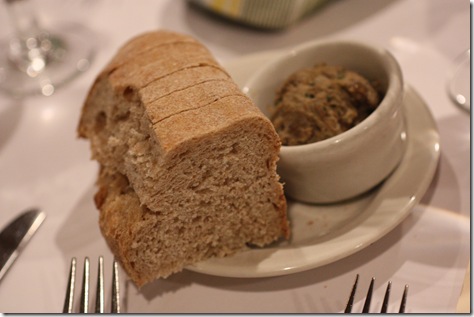 Bread and spread.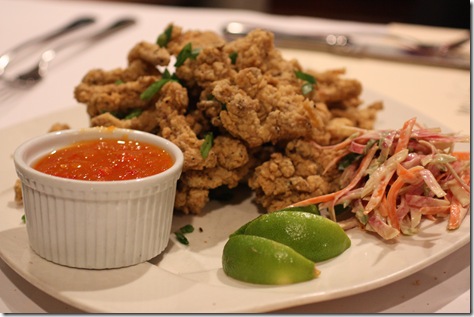 Fried oyster mushrooms (in chickpea flour!).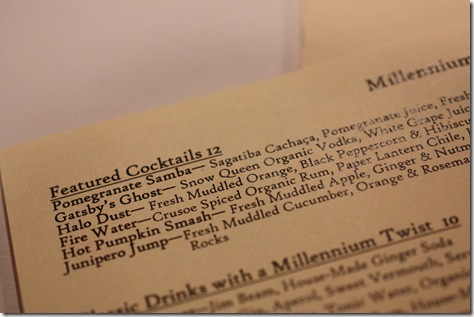 I got one of the featured cocktails to drink – the pomegranate samba. I forgot to take a photo…blogger-fail! lol 🙂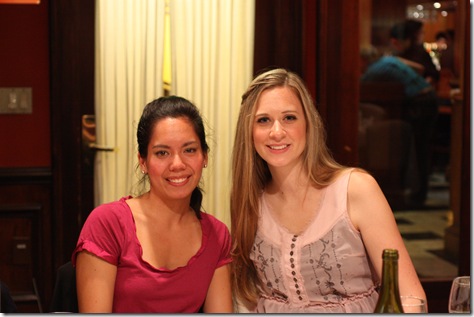 Laura was my food buddy for the evening. We split 2 appetizers and an entree.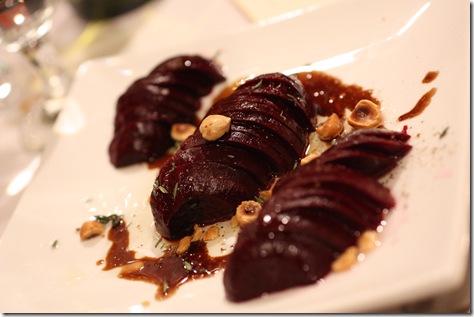 First up, roasted beets with hazelnuts! Very light and tasty!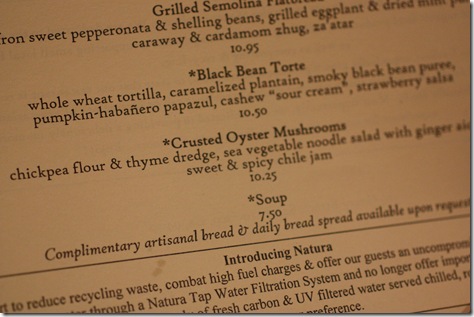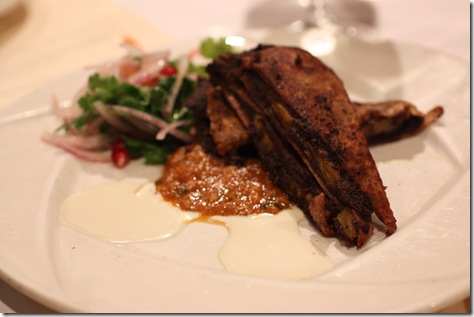 Next, the black bean torte. From the menu:
whole wheat tortilla, caramelized plantains, smoky black bean puree, pumpkin-habanero papazul, cashew "sour cream", strawberry salsa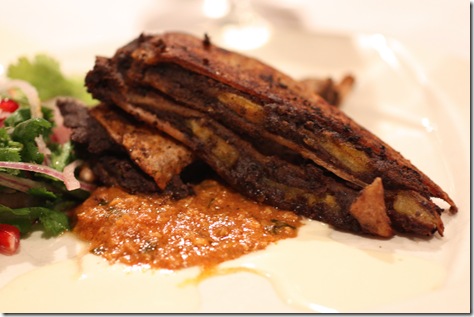 I got the black bean torte last time and it was just as delicious as last time. Nice and creamy and sweet.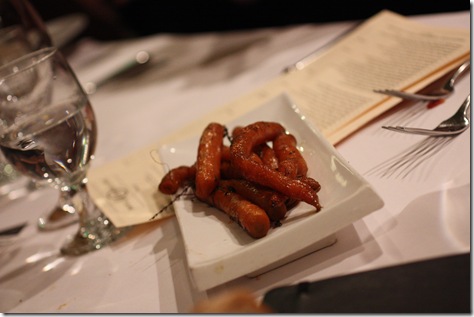 Plus we got some more sides from the restaurant on the house-  roasted carrots.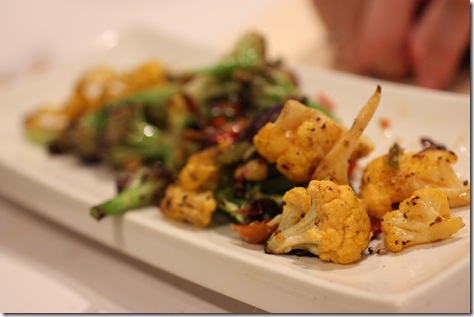 and Seared Brassicas. This was one of my fave dishes last time I was here.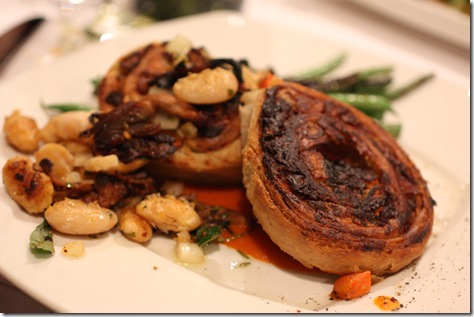 From the menu –
Potato & Tomato Leaf "Braciole"
whole wheat pastry dough, creamy sage-scented potato & tomato leaf filling, smoked gold tomato coulis, cannellini runner bean & grilled oyster mushroom salad, with lemon & basil, seared blue lake green beans, truffled black pepper-thyme oil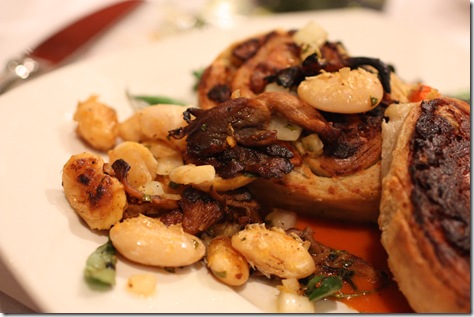 The braciole was the last dish Laura and I shared and it was really tasty…like a pot pie wrapped up! The sauce was really nice and textures were wonderful together. Though we really wanted to try one of the delicious-looking desserts, we were just too stuffed. Maybe next time.
Overall, dinner was marvelous and just as delicious as I remembered. Meat-eaters and vegetarians-alike will find something yummy at Millennium.
Major thanks to my blogger friend for coming and especially to Alison and Eric for working with me to create such a fun event! Thank you! 🙂