Do you do Black Friday shopping? I'm not the biggest fan of crazy, sale-fanatic crowds, so I usually avoid Black Friday at all costs. I have ventured out a couple times, and I admit there have been some good sales, but it's generally not my thing.
This year I had zero plans to go Black Friday shopping and neither did hubby. Last year, hubby went to Best Buy at around 2am to wait in line because I desperately wanted a Mac laptop and we heard that if you purchased a Mac laptop on Black Friday, you'd get a $100 Best Buy gift card. While he was in line, he tried to figure out if they'd have enough Mac laptops for him to get one, but the employees wouldn't tell him one way or the other. After waiting for the store to open in 25 degree (F) weather, he went into the store to find that they were already sold out. Needless to say, it left a bad taste in hubby's mouth for day-after-Thanksgiving shopping.
Fast forward to this year. We stayed up late last night after Thanksgiving dinner with hubby's brother and his son to watch Scott Pilgrim vs the World. The movie was really weird at first, but also strangely fascinating. I stayed up to watch the whole thing…way past my bedtime till about 1:30am.
I ended up sleeping in about 10:30 am. I was a little disappointed with sleeping most of the day away since I don't get many days off from work, but I also like to use my vacation days to catch up on sleep. When you work more than 40 hours per week and spend most of your day running from home to work to exercise to the grocery store back home to cook dinner then check email and blog till sometimes 1am, you tend to get a little sleep-deprived. So, sometimes vacay days require a little…or in some cases a lot…or sleeping in.
Though we had already missed the best deals for Black Friday, hubby suggested we head out to get coffee and stop by Best Buy. He had me at coffee. We got Starbucks – a peppermint mocha for me to be festive.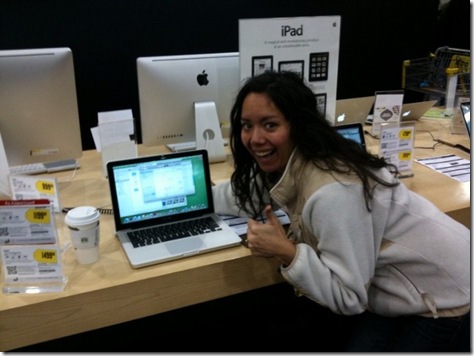 We swung by Best Buy. Any guesses if this year went better than last year?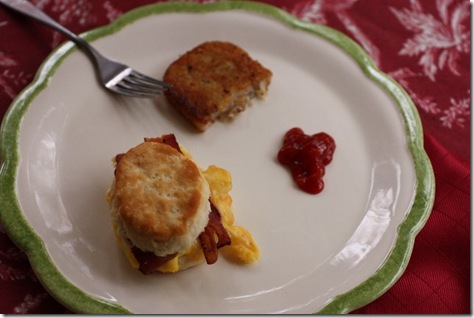 In my grogginess, I agreed to get coffee and go Black Friday shopping before eating breakfast. Luckily, we literally 0nly went out to get coffee and visit Best Buy. We didn't visit any other stores. Guess we didn't really maximize our Black Friday shopping. lol
Hubby and I came home for breakfast that hubby's mom put together – bacon, egg, and cheese biscuits with hash browns.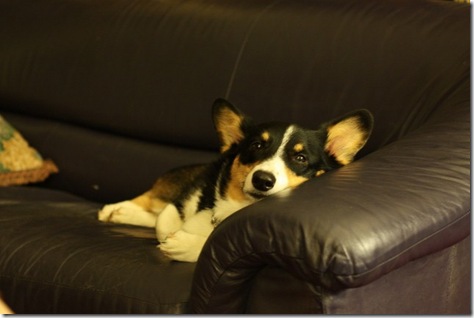 We spent most of the morning lounging around.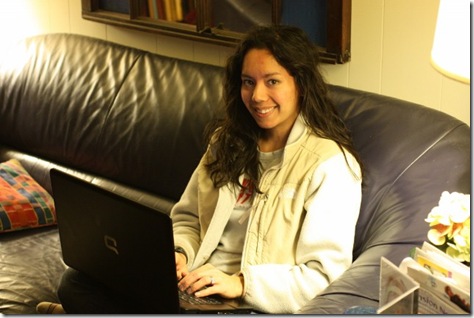 I worked on a couple blog articles I've been meaning to put up.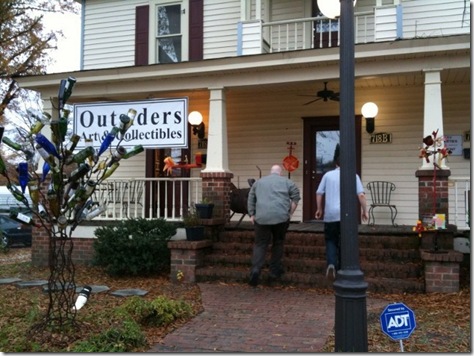 I went shopping again in the afternoon with hubby's brother. We hit up a neat art gallery.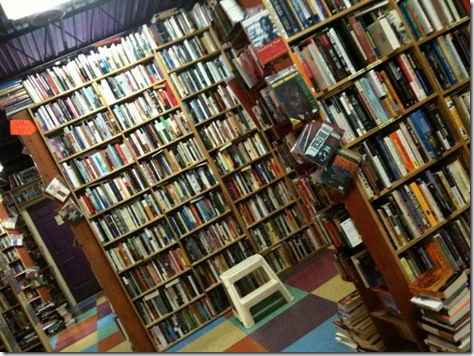 And then we visited a local used book store, called Nice Price Books. They had books galore! I decided to try to find In Defense of Food since I lost it on that US Airways flight home from Chicago and the terrible customer service from US Airways has NEVER responded to my email (yo, US Airways…I want my freakin book back!). 🙁
It was really cool being in the used book store. I'd forgotten what a great selection used book stores can have. When I was a kid, my dad (who has read more books than anyone I know), used to take me and my sister to his favorite used book stores. I had a weird obsession with horror books, so I'd find some obscure scary books to take home (not the best idea for someone as paranoid and imaginative as me…lol). I also sought out any Christopher Pike books that I could add to my collection. Did anyone else read Christopher Pike? His books were the shiznit! So much better than R.L. Stine IMO, though I did read and enjoy those books, too. I thought Christopher Pike had more interesting plots.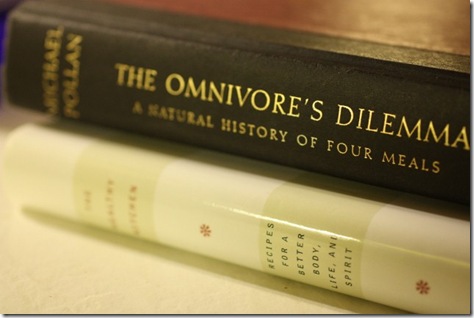 I ended up coming home with two new books. Though they didn't have In Defense of Food, they did have Omnivore's Dilemma in hardback.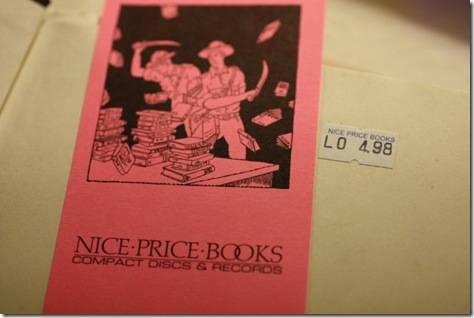 Not bad for only $4.98.
I also picked up The Healthy Kitchen by Andrew Weil and Rosie Daley.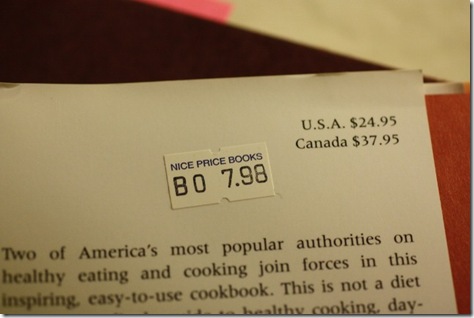 This one was only $7.98.
I dug into one of my new books when we got back to hubby's mom's house for a bit.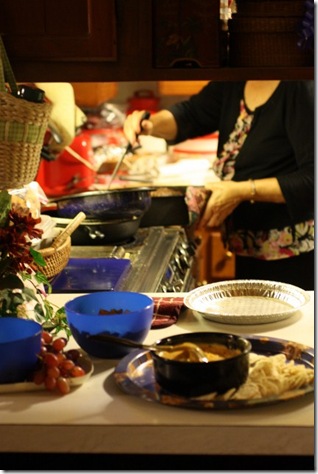 Meanwhile, hubby's mom finished up dinner.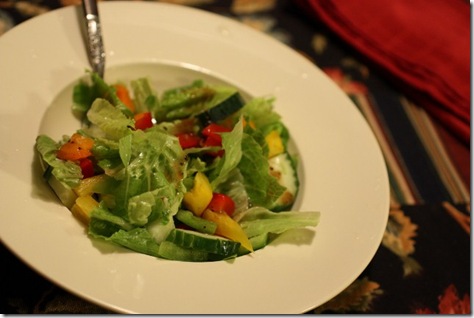 We started with a salad with plenty of veg.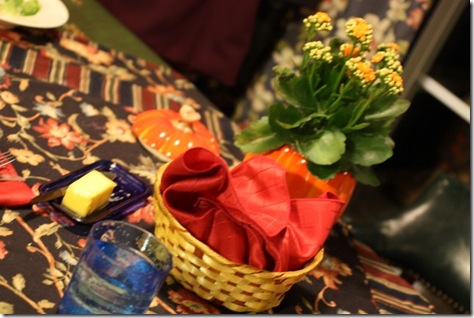 Dinner rolls.
Plus a roast beef with potatoes, carrots, and onions.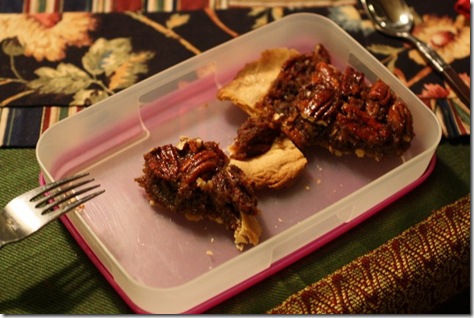 I had leftover pecan pie from yesterday.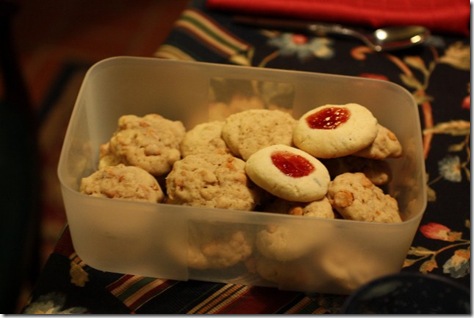 And hubby dug into the leftover cookies.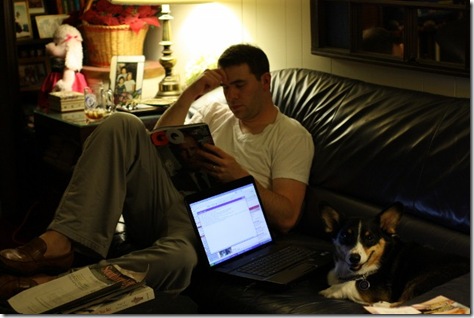 Hubby and I are relaxing now. I'm doing my best to stay off the computer a bit more than usual (I'm usually on it all day for work and then after work for all my blog work).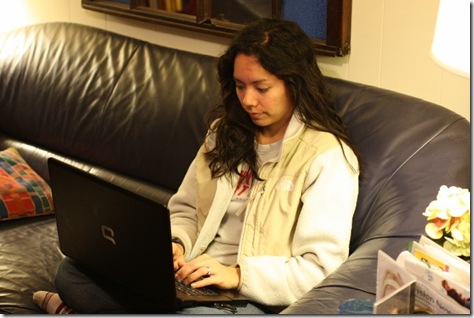 Though, I am using it now to check email and put together this blog post.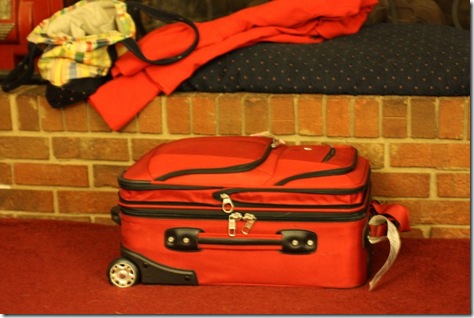 By the way, I'm reunited with my luggage from Foodbuzz…finally! I actually flew out of Raleigh for Foodbuzz, connecting through Charlotte because it was so much cheaper and basically got me a one-way ticket home since I could just ditch the last leg of the trip. Unfortunately, I hadn't factored in that I would check my bag on the way home because of all the Foodbuzz swag. Needless to say, I got off in Charlotte, but my bag did not and flew to Raleigh instead. Thank goodness hubby has family nearby who were able to pick up my bag!
I'm off to go through my luggage, read, and relax.
Did you go Black Friday shopping today? Did you get anything good?