Finally, the beautiful fall weather has returned!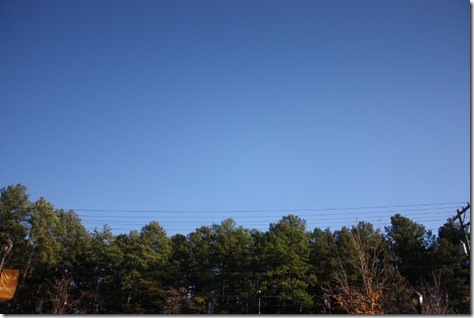 It was quite brisk outside, but the brilliant (almost Duke) blue sky was gorgeous against the fire-colored leaves sparsely covering the trees.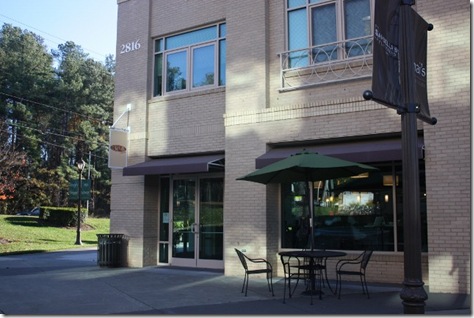 I hit up my favorite Durham coffee shop, Copa Vida, to get some blog work done.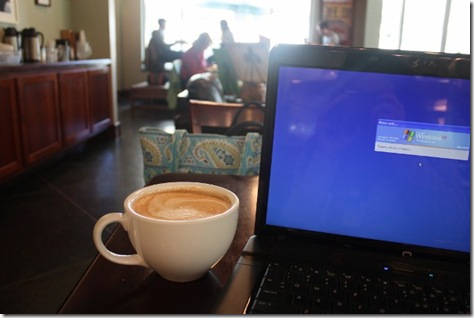 I love Copa Vida because they use many local products and their coffee is awesome. If you get the right person as your barista, they even do coffee-art in the foam.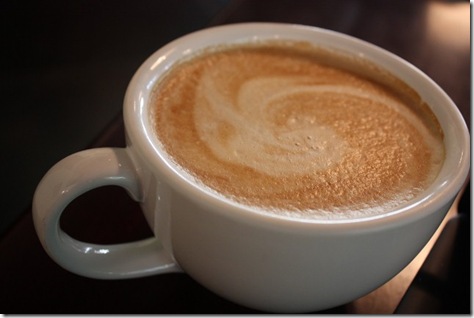 Today I got a hazelnut latte with whole milk from a local creamery. If you come here, and you drink dairy-milk, you MUST go full-fat milk. It's worth it, trust me!
I didn't get all the blog work done I wanted to, but I was very productive.
I also found a TON of blog posts you guys did where you made my dough balls…I've never felt so special! Having so many of you enjoy my recipe has been bringing me so much happiness. I'm so glad to hear so many of you like the dough balls!
Here's a list of some of the dough ball posts I've found (including some people who made dough balls for their special Thanksgiving meal!):
Thank you to everyone who blogged about my dough ball recipe and to those who made them sans blog post. I've loved reading your posts and comments about the recipe!  🙂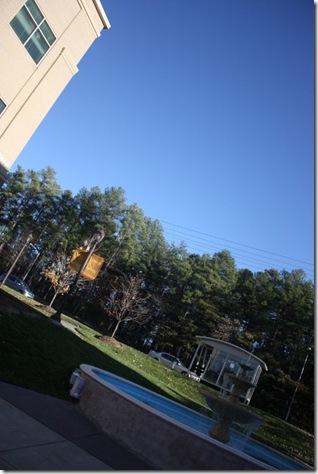 So loving this beautiful weather!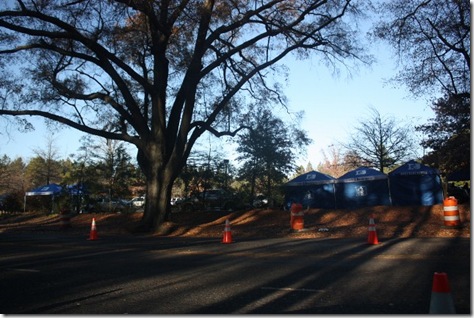 I got caught in the Duke football game traffic after leaving the coffee shop.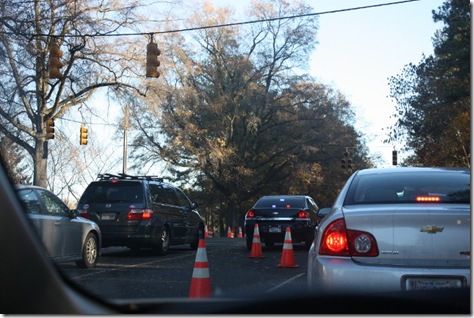 Luckily, it wasn't too bad.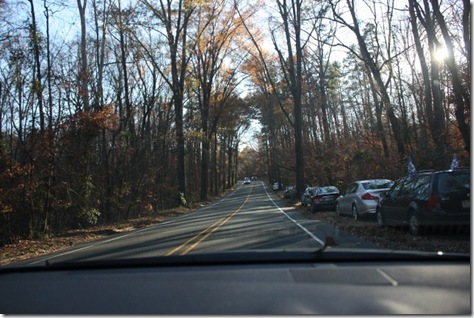 The roads were pretty gorgeous near by. Tall trees with orange leaves, easy shadows, gently curved roads.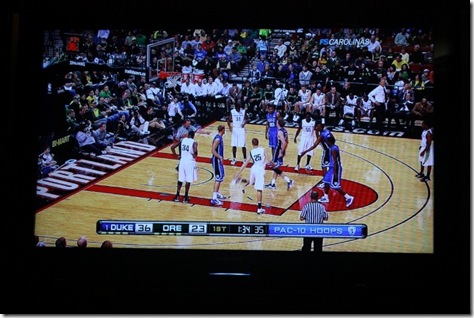 Around 4pm, we headed back to hubby's aunt and uncle's house to watch the Duke vs Oregon basketball game. Thanks to having a lot of history with the school, they are HUGE Duke fans, so Duke basketball is very important. I love how passionate they are about Duke. My family didn't really have any specific teams they followed (unless you count Michelle Kwan…hehe), so it's neat to join in on the fun.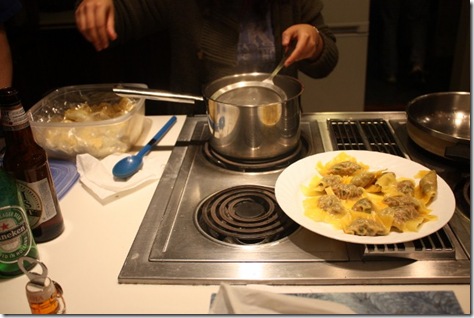 We enjoyed snacks that hubby's cousin's girlfriend put together – wontons.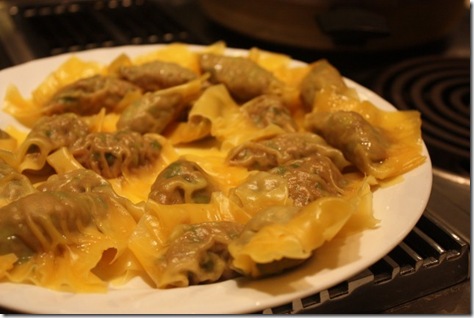 They were first boiled…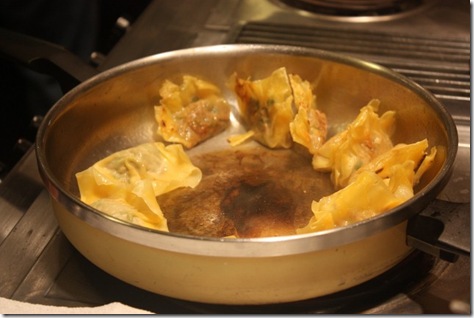 …then pan-fried for a crispy texture.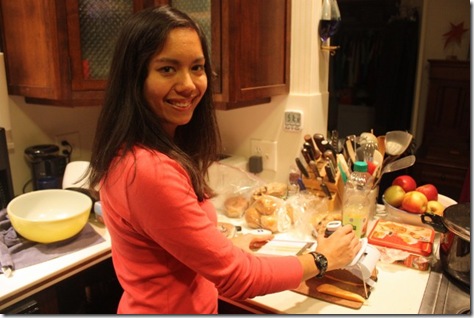 I ended up helping make sweet potato chips. Too bad I forgot to take a photo of those. Whoops!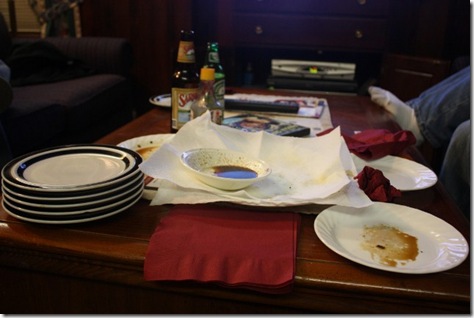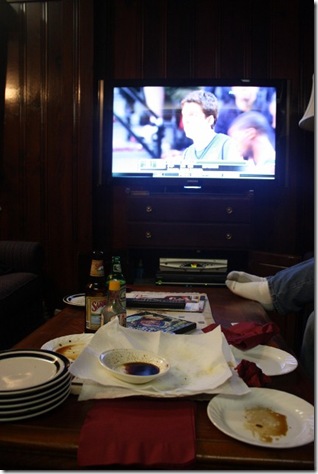 The dumplings were a big hit and gone in no time flat.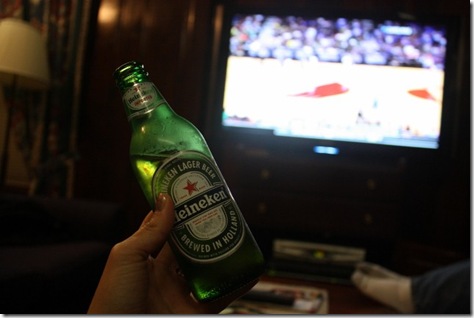 Nothing like beer and basketball.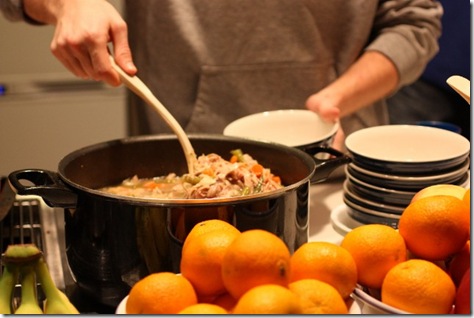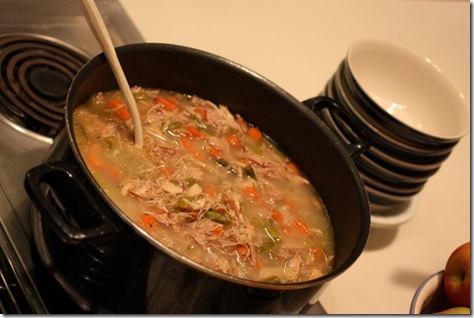 After the game was over (Duke won…yay!), we enjoyed a homemade turkey soup that hubby's aunt made with turkey from Thanksgiving dinner.
The soup was wonderful – perfect for this chilly day.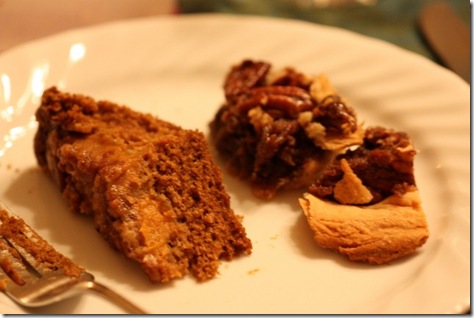 We even had leftover dessert – pumpkin/gingerbread pie and pecan pie.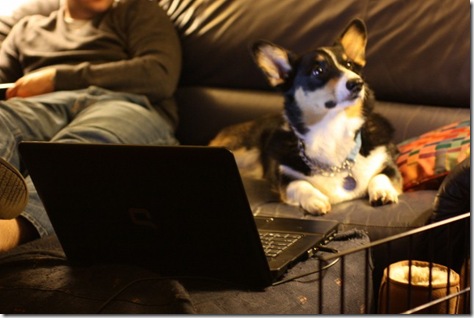 I'm off to enjoy my last night of vacation this round and get some good cuddle time in with this little guy.
What are you making with your Thanksgiving leftovers?