Saturday was busy with shopping.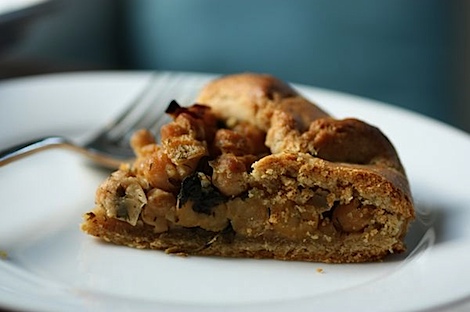 Sunday was busy with kitchen experiments!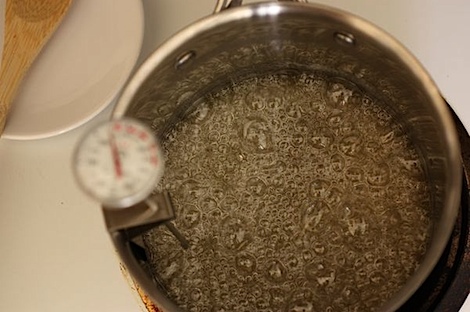 Here's a preview of my first experiment. Any guesses what I made?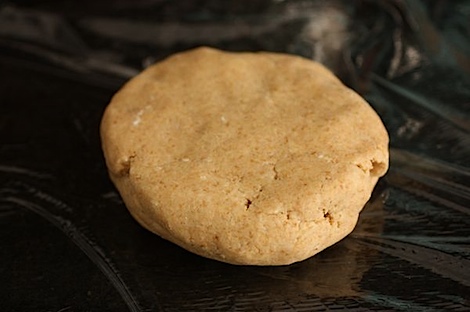 Since I had such luck with the apple crostata the other day, I decided to make another one, but this time…a savory crostata. This would serve as lunch and my second experiment of the day.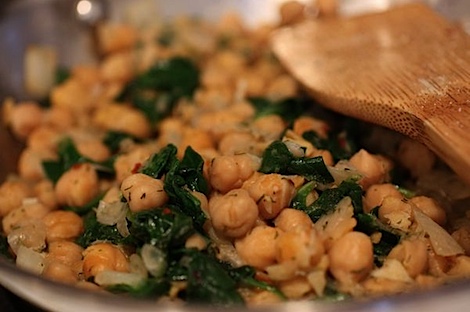 For the filling, I wanted to use leftover veggies and pantry staples.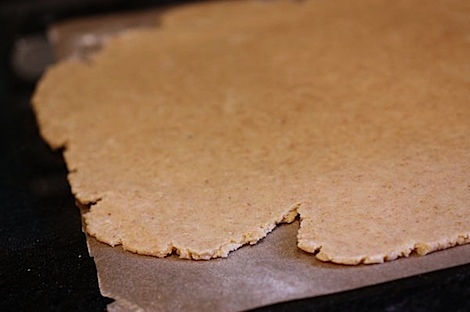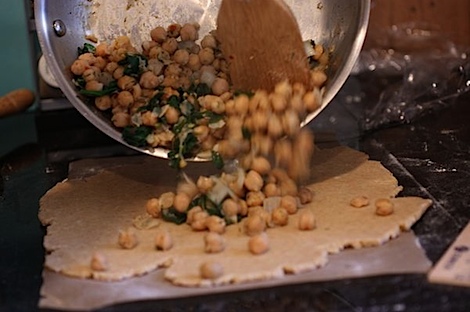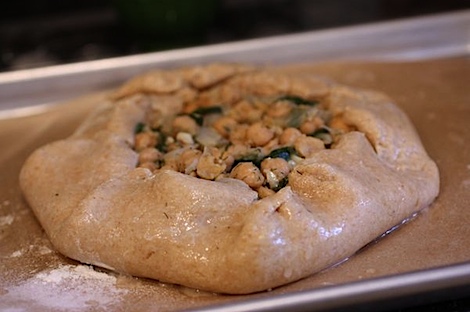 Filling the crostata this time was much easier and just so fast.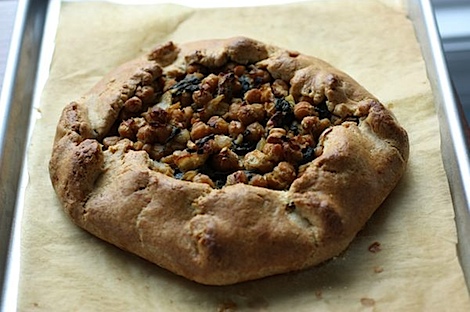 After a quick trip to the oven, my home was filling with the delicious aroma of home-baked goodness in the form of my chickpea and spinach crostata.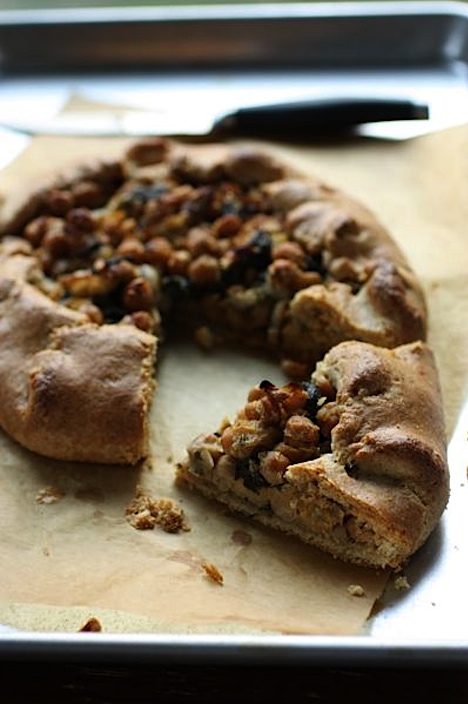 I tried healthifying the crust with some substitutions, which yielded a drier crust, but the overall flavor was still really great.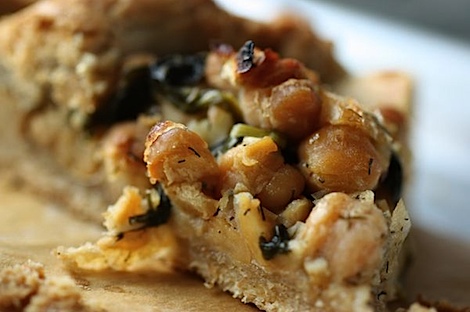 Savory Chickpea Spinach Crostata
NOTE: You may be able to make this vegan by finding a vegan crostata dough or adapting the one linked below and skipping or finding a substitute for the egg wash.
Ingredients:
1 prepared crostata dough (I used an adapted version of this one, but I'm not quite ready to share the recipe yet)
1 15-ounce can rinsed, drained chickpeas
2 cups loosely packed baby spinach, rinsed
1/4 cup chopped onions (I used frozen)
2 garlic cloves (use 1 if you don't like a strong garlic flavor)
Juice of half a lemon
1/2 tsp dill
1/4 tsp salt
dash pepper
dash red pepper flakes
1 egg white
1 tbsp water
1 tbsp EVOO, plus a little extra for drizzling
Directions:
NOTE: Prepare dough as directed. While dough chills, preferably closer to end of chill-time, prepare filling as follows:
Pre-heat oven to 400 degrees F. Heat a large saute pan over medium heat. Add EVOO. Add onion and cook for 2-3 minutes, stirring occasionally.
Add garlic and cook till fragrant, about 60 seconds.
Add spinach, chickpeas, dill, salt, pepper, and red pepper. Cook, stirring occasionally, till spinach is wilted, about 3 minutes.
Add lemon juice, stir to combine. Taste and adjust seasoning as necessary. Remove from heat.
When dough is ready, roll out to an 11 inch circle. Add filling to center, leaving a 2 inch edge (you may want to bury the spinach under the chick peas as it will burn more easily). Fold edges over the chickpea filling. Edges may overlap and center of crostata will remain open. Smooth out cracks as needed.
Whisk egg white and water together lightly. Use egg wash to brush edges of crostata. Drizzle a little EVOO over the chickpea center.
Bake crostata 38-42 minutes, till crostata is golden brown.
Let rest for at least 5 minutes before serving. (Careful, it's hot!)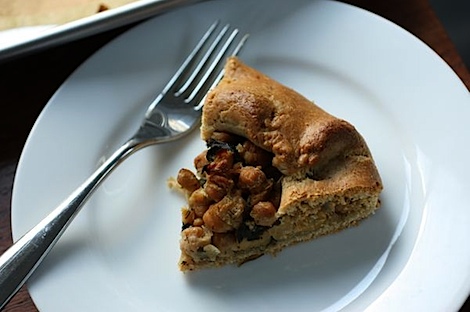 Bon appetit!