I think Mondays may be the busiest day of the week for me, because I usually have:
work 9 to 5 (ok, usually 6pm-ish)
zumba
dinner
blog
I usually stay a little later at work and stay late at Zumba on Mondays, so my whole day ends a little later. I usually end up eating dinner around 9 or 9:30pm on Mondays…eeks! It's almost midnight now, so I'm going to keep this short.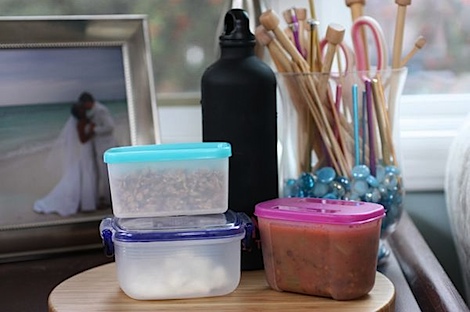 I was running a little later than expected today, so I packed not only lunch, but breakfast, too.
I brought some Oikos (*), which I enjoyed with some homemade maple-cinnamon granola. For lunch, I had some of yesterday's lentil soup, along with a piece of lightly-real-buttered-toast.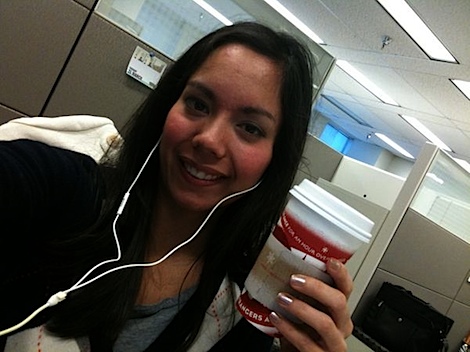 Luckily, I always have Starbucks Monday to look forward to. And for Starbucks Monday, I got a grande gingerbread soy latte. I accidentally have left my re-chargeable Starbucks card at home for the last two weeks and it's really costing me! I'm supposed to get the upgrades (syrup/soy) for free, so I feel like I'm pouring money down a drain. Luckily, I remembered tonight and have already returned the card to my wallet. 🙂
Zumba was extra fun tonight because I've been reunited with my new Zumba shoes! Ok, so they're not the official Zumba shoes (they do have their own tennis shoes), but these are the shoes I've gotten to wear to Zumba class.
I've been meaning to do a post about them. May-haps I'll have time later this week?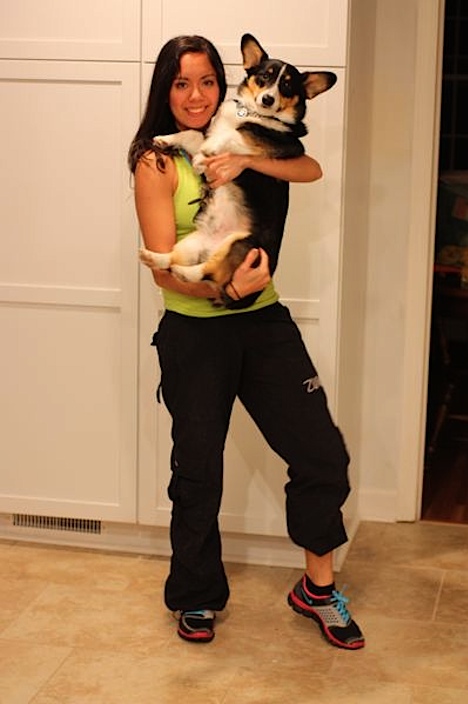 Anywho, class was fab! I love starting my week off with a happy workout!
How do your Mondays usually go?