You guys have some great forms of fitness therapy :
Running
Spinning
Body Pump
Yoga
Pilates
Dancing!
It's so great when you find something that can literally turn your frown upside down! lol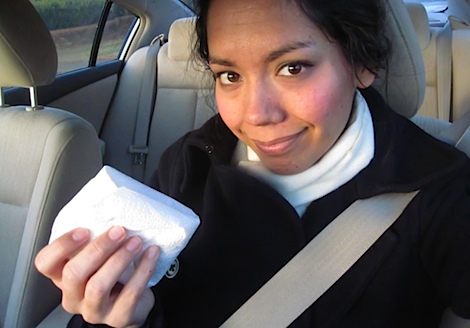 I had breakfast on the go today because I had to be in the office early for an important meeting.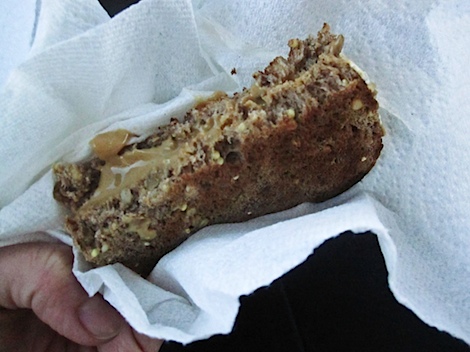 I had Great Harvest Whole Grain Goodness with Marantha organic PB.
The work meeting was semi-stressful but overall good. 🙂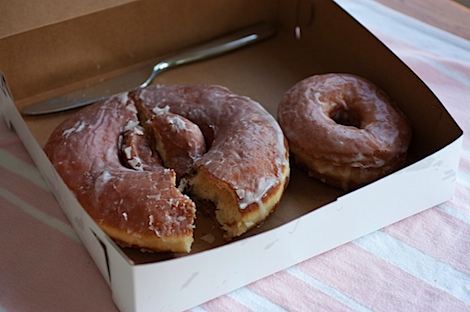 I came home to a large box of local doughnuts. Yummers! If the doughnut on the right looks small…don't be fooled. It's a normal sized doughnut. The one on the left is called the "Texas doughnut" because it's so gigantic.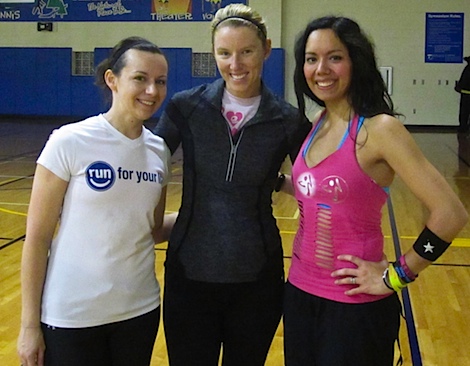 We had a special birthday Zumba class for our company's founder tonight and I got to do the song I choreographed called "Desi Girls!" So fun!
Look who joined me for Zumba tonight! It's Michelle and Jen! These girls came to shake it with me in class tonight. Get it girls! 🙂
Thank you ladies!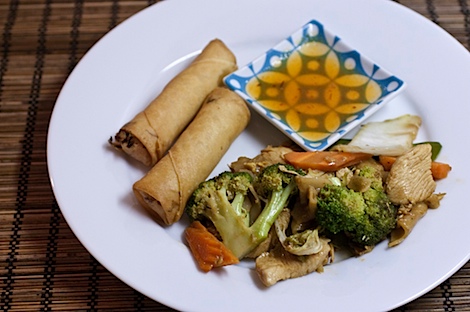 Hubby and I need a restaurant intervention. We've been relying on take-out and restaurants far too much. Looks like it's another Eat in Month for us for real. Look for it January 1st, 2011. (whoa…so weird to type 2011!)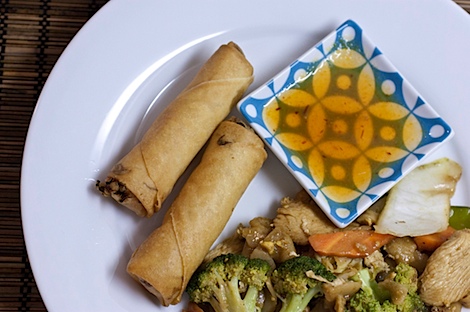 We got take out from a local Thai place – spring rolls…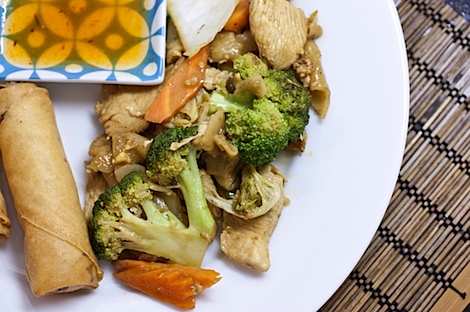 …and Pud See Ew. And why is this dish called "Pud See Ew" anyways? It should be Pud See Yum! Anywho, hubby is a big fan of both the spring rolls and the entree…woohoo! He didn't always love Thai, so I'm glad he's coming around to liking Thai because I lurve it!
I'm off to cuddle up with hubby and Bailey on the couch. We're watching Pineapple Express. I love a good movie night but I can't wait to watch a whole slew of Christmas movies! Next week, my friends…next week.
Do you have a style of food that your significant other doesn't like? What kind is it?