I can't believe how many of you guys are already done with your Christmas shopping! Nice work guys! I should probably follow suit, but I usually wait relatively last minute. Anywho, moving on…
***
Ahhh…this time next week, I'll be on vacation! Woohoo!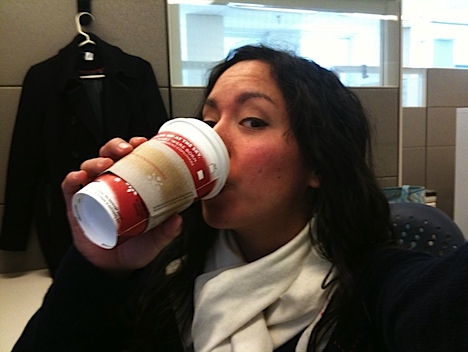 Till then, I'm hard at work 9-to-5. Since I WFH yesterday, I celebrated Starbucks Monday today with a grande gingerbread latte.
Work has been really crazy lately, but I totally had a Devil Wears Prada moment. Remember the scene where Andy has the manuscripts all ready and is on top of everything to the surprise of Miranda? Well, I had a phone conversation today that reminded me of that scene except I was Andy. Woohoo! It wasn't quite as cool as the movie, but it still reminded me that when you're faced with a challenge, you have a two main options: give up and fail or fight and win. If you work in a stressful job, you know how easy it is for the every day grind, or a difficult co-worker, or a impossible deadline or a combination of forces to beat you into submission. But, if you can, I urge you to pull everything within you together to fight. Your career will thank you and you'll learn you're tougher than you think you are.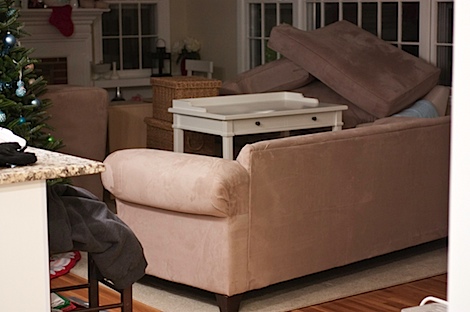 After work today, hubby and I went to a friend's place to pick up some furniture because they're moving out of the country. We're not sure exactly where we're putting it just yet, but we'll figure it out. 😉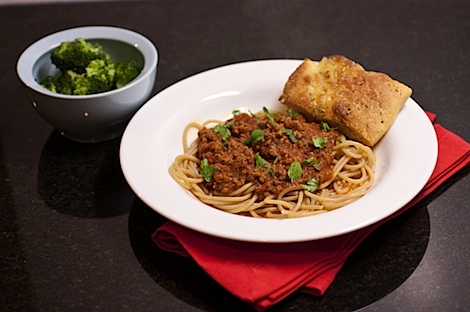 We didn't get home till about 9:30pm, so we had a late dinner around 10pm. Whoops.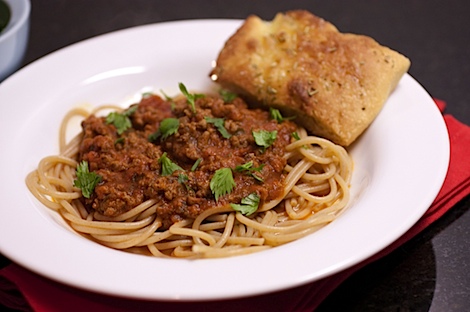 Hubby and I both would like to work on eating earlier, but we were at least happy to be eating in, considering we've been eating out quite a bit.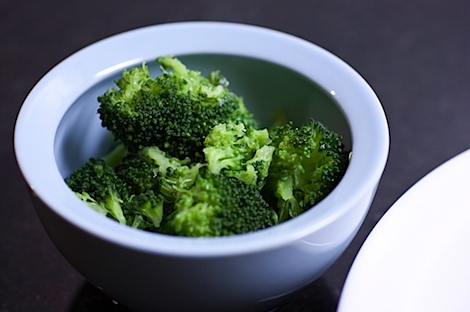 And speaking of eating in, would anyone else be interested in doing Eat in Month again!? Hubby and I are thinking of doing again this January. It could become an annual tradition!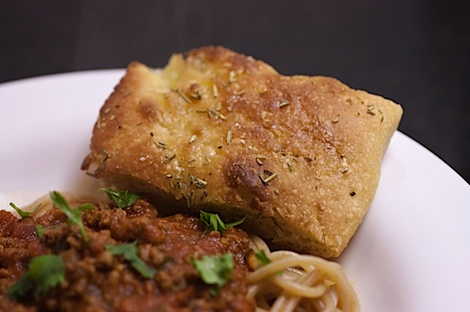 Anywho, we had a great dinner of spaghetti with meat sauce, steamed organic broccoli and I even found some leftover focaccia in the freezer (which we re-baked)! It tasted like new…Score!
What time do you eat dinner?