Happy Hump Day friends!
Now that Wednesday is over, the week is more than half over! But, we still have two days to do something fabulous.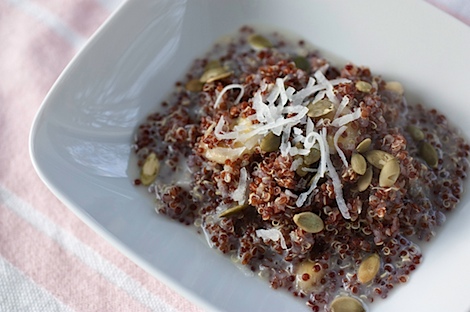 I used some of that batch of quinoa from Monday to make something sweet for breakfast.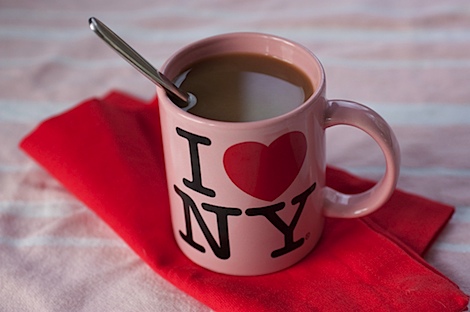 But not before sipping on this delicious breakfast brew of Breakfast Blend by The Fresh Market. Such a classic in our house.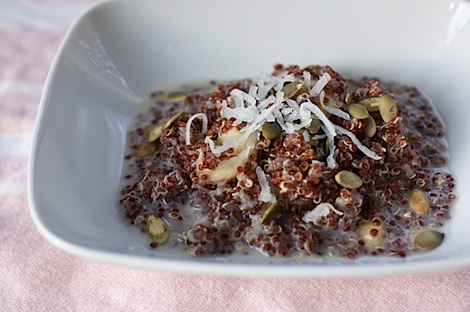 Back to the quinoa, I mixed it in a small pot with coconut milk and water, plus chia seeds and agave. I added enough liquids to be more liquidy than a traditional bowl of oats so they could cook down a bit.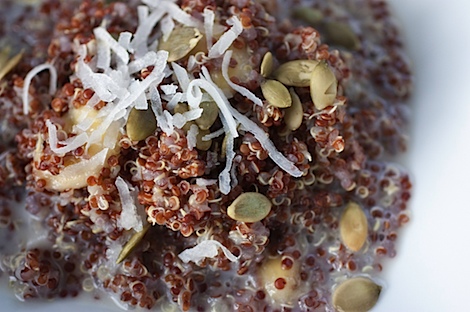 Once the quinoa was to the texture I wanted, I stirred half a sliced banana in and added pepitas and coconut on top. Simple, but delish. Isn't quinoa the coolest? So versatile!
***
Another tough day at work. Things are starting to slow down a bit now that we're fast approaching the holidays. I'm looking forward to the next couple weeks being a bit slower and more quiet. I'm working a couple of the days, so it will be nice to be able to work in peace and really focus.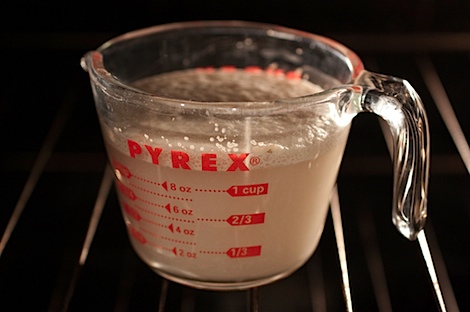 I stayed at work till just after 6pm and then headed home in the dark. I can't wait for daylight savings time so I can go home when the sun is still out!
Hubby suggested baked ziti with the leftover spaghetti sauce from last night so I offered to make one of his new faves – homemade focaccia! I bought a new yeast at Trader Joe's and it immediately looked to be working better.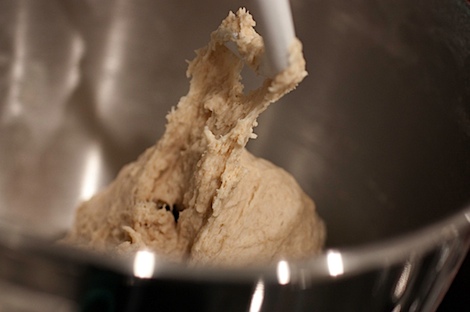 I followed the same steps I've used before with much more success. The entire texture of the bread was different! More sticking-together than just sticky. I wonder if it helped I also added about 1/4 cup extra flour, per the suggestion of some of the recipe reviews I read online?
I also used 2 cups unbleached all purpose flour and 1 cup whole wheat pastry flour.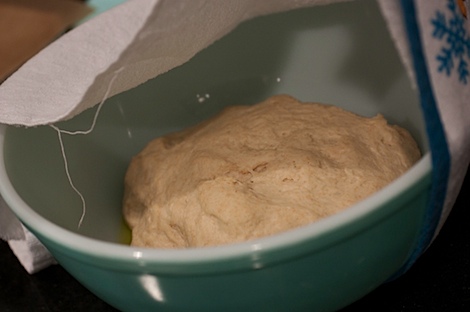 The dough actually rose this time!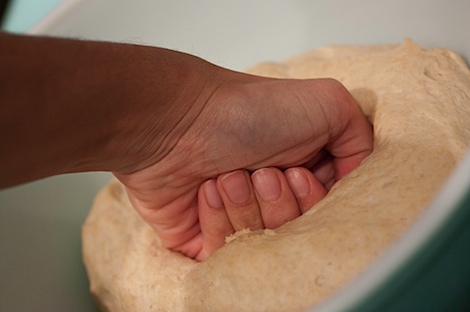 Stress relief.
A quick trip to the oven later and I had golden brown perfection!
This time, I topped the bread with a little rosemary, basil, EVOO, a dash of garlic powder and more pink salt.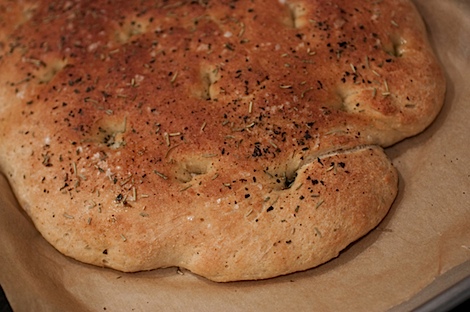 Check out this mis-shapen end. I love little signs like this that tell you something is homemade (with love). Imperfection doesn't always have to be bad. Sometimes it's a good thing, like here. 🙂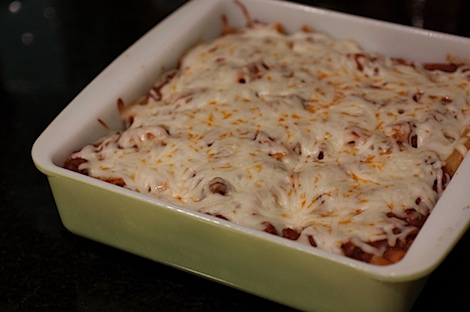 Baked ziti. Why are things cooked/served in casseroles so comforting?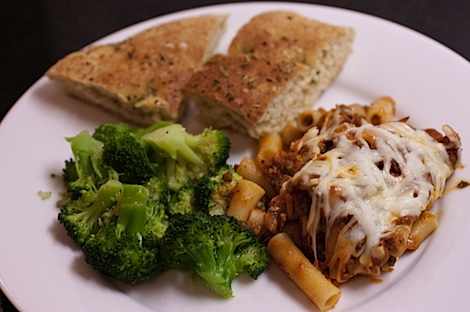 We had steamed broccoli with the focaccia and ziti.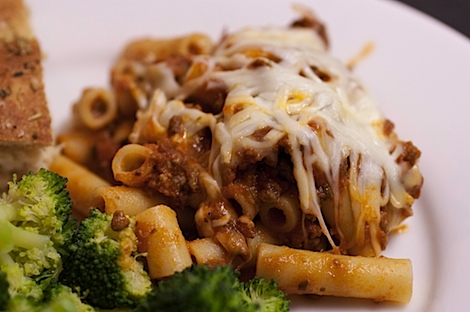 Cheeeeeesy.
"Little Trees."
Fun fact – hubby didn't like broccoli as a kid until a family friend told him they were "little trees." I guess that somehow makes kids want to eat it? lol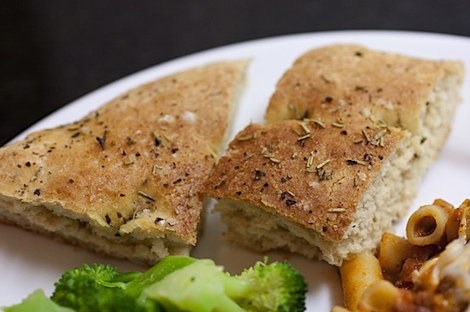 The focaccia was both better and worse this time. The flavor was a little off due to the whole wheat flour. I think I'll stick with 100% AP (or with half bread flour) next time. There are some things not worth healthi-fying. lol
But the texture…the texture was SO much better! It was lighter and fluffier and gave gently when you picked it up. It was so much more tender and cloud like. Yay new yeast!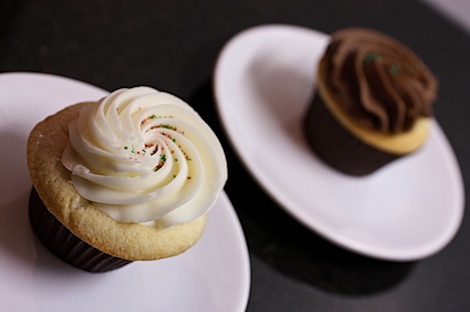 Did you know today is National Cupcake Day? Apparently it was also in March, but who's counting. 😉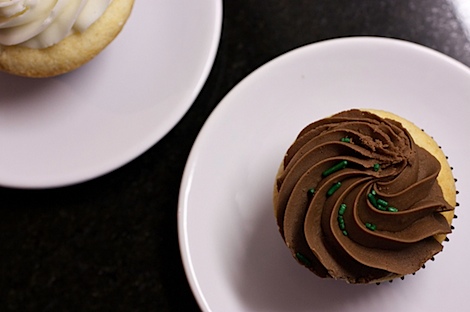 Hubby and I are celebrating with cupcakes from Polka Dot Bake Shop. Vanilla on vanilla for him and my fave – chocolate icing on vanilla cupcake for moi. I'm going to dig into these once I hit publish.
***
Vegetarian at Home, Vegan Out?
I saw an interesting tweet by the fabulous Gena of Choosing Raw the other day:

Gena's tweet got me thinking about eating styles and how I've actually considered going vegetarian (and often order vegetarian) when I'm eating out. I'm not sure why Natalie Portman is apparently a vegetarian at home but vegan out, but I can explain the thinking behind my eating out style. For me, it's all about quality control. The more I educate myself about food and food production, the more I choose to eat local, cage-free, grass-fed, organic, and more natural animal products and produce. I can very easily control the types of foods that make it from the grocery store to my house, and I'm very selecting when I'm deciding on the foods to bring home. But, when I'm out, I'm trusting the restaurant to choose quality foods for me, and some restaurants make better decision than others.
There are parts of the country that are more advanced than others as far as restaurant food quality goes. Terms like "organic, sustainable, grass-fed, and local" are easily found on menus in many cities…but not mine. There are only a handful of places in my town that are known for supporting local farmers and utilizing organic ingredients. I have actually discovered a few places that, thanks to my interrogation skills (or curiosity), do use local ingredients, meats, and produce but that do not advertise such information on their web site or menus. Oh how I wish they would! These are key selling points for me when I'm selecting restaurants or things to eat at particular restaurants. Not to mention, questionable meat/produce sources are not very appealing. I'm much more likely to support a restaurant or order an entree utilizing local, healthy, happy ingredients. What about you?
Do you eat differently when you eat out than when you eat in?