I whipped up a batch of quinoa today in hopes of eating it over the next couple days. I already used it twice today!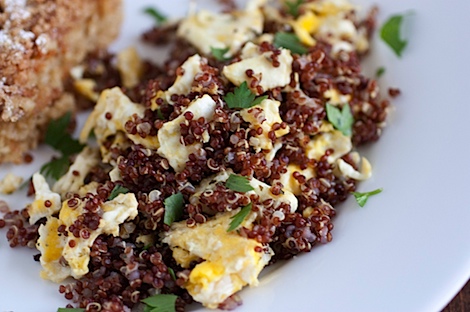 First, I made a quinoa-egg-scramble.
Non-Recipe: I basically did a sloppy scramble (click for info) on 2 local, cage-free eggs (1 for me, 1 for hubby) and added some cooked organic, red quinoa (an estimated amount for 2 people) at the end of cooking. I also mixed in salt, pepper, garlic powder, oregano and fresh parsley, plus a wee bit of EVOO.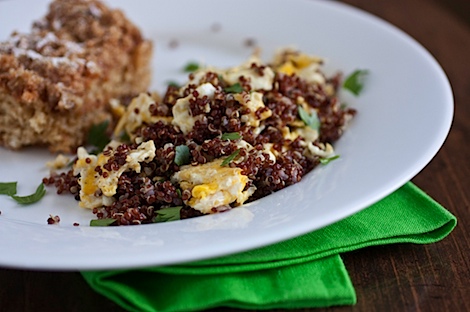 It was really so simple and very tasty! It reminded me of a messier version of my quinoa egg bowl.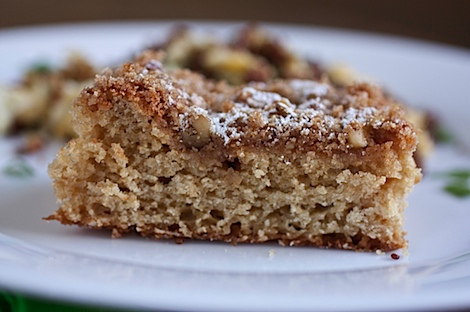 The quinoa-egg-scramble went well with some more of that quick cinnamon streusel coffeecake.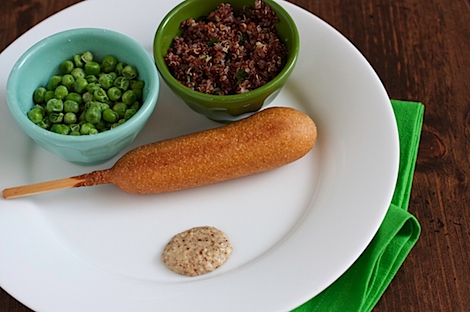 Even though I was home, I was really busy with work today. I didn't get much of a lunch break, so I threw some quick things together – a TJ's frozen corn dog, frozen organic peas, and a quick hot quinoa salad.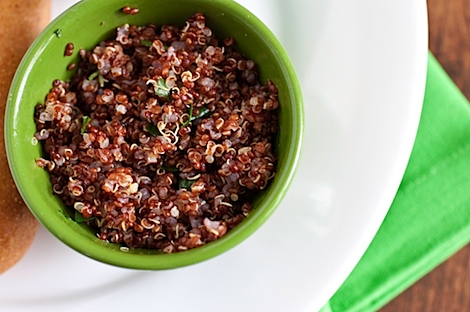 This is why I love quinoa – it's so versatile! With a tweak of the mixins and seasonings, quinoa can take on a whole new form. For my quinoa salad, I mixed in salt, pepper, fresh parsley, EVOO and lemon juice. Not much different from breakfast, but totally new flavor profile thanks to the lemon!
After lunch, I was back hard at work. Phew! Then, it was time for Mexican out and then to a friend's place to look at furniture.
I had a couple people tell me on Facebook (click to view) that they are DONE with Christmas shopping already. Whoa! How is your holiday shopping coming?