I've been a bit MIA this weekend, but it's because I've been so darn busy!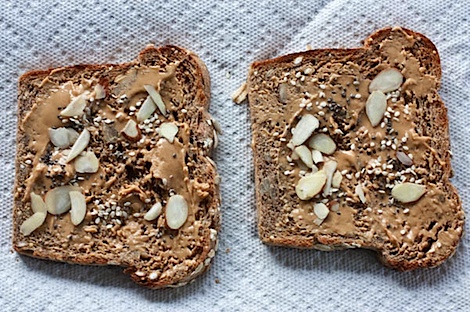 I didn't take many photos on Friday, but did want to share this fabulous breakfast – a Power Toast sandwich! It's been awhile since I've had Power Toast, but I was craving it Friday morning and decided to do two slices because I had a light lunch planned. I ended up sandwiching the bread so I could eat it on my work commute.
Friday was a super long day and literally non-stop (as most of my days seem…lol).
I had an extra long commute because I was working in a different office. Busy, long day at work. Then straight to Zumba for the auditions. The auditions were fabulous but I will say I was relieved at finally being on the flipside of things. It was so fun being there, cheering on my friends already as an instructor. 🙂 Then I headed out for a beer with friends and then back home to get ready for an early morning.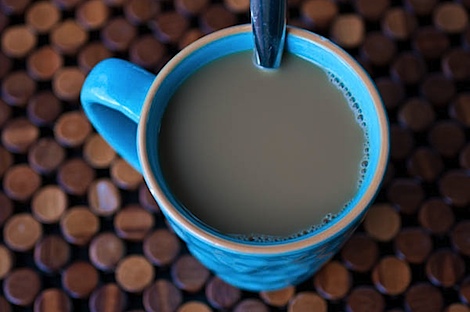 Saturday morning started out rough and early. Coffee was a major help.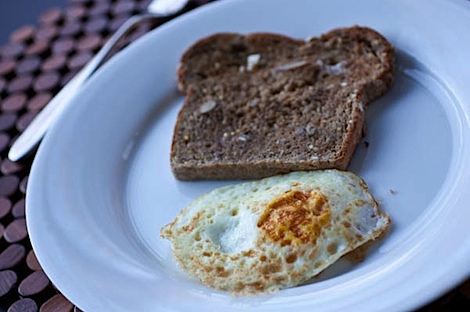 I made an egg and toast, but broke a glass while I was getting ready and was thrown into a rush. I ended up letting breakfast get cold and ate it all sandwich style…in my car again. lol
I was rushing because I was meeting friends promptly at 8:45am for an hour long drive to a Zumbathon out of town.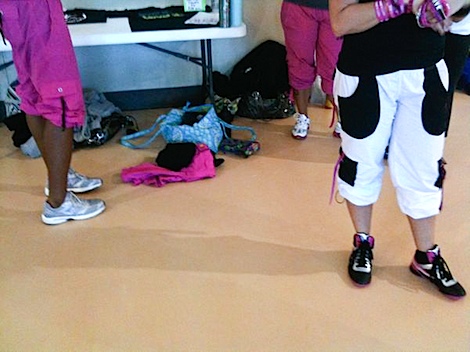 After teaching Thursday and doing class Friday, I won't lie…I was tired! BUT…I still had a high energy, awesome time and even got to help lead a couple songs:
Let Me Think About It (solo)
Amartes Un Problema (a fave salsa)
Beautiful Liar (a gorgeous low song)
I love a good Zumbathon!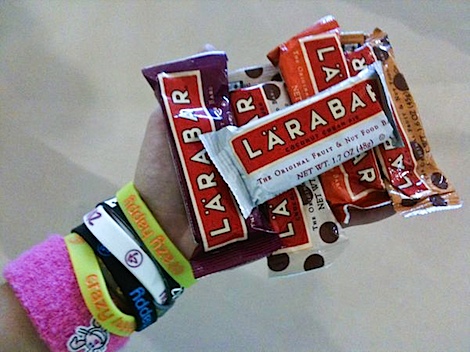 I brought sustenance for my friends in the form of Larabars! I went with Coconut Cream Pie (err…I know I still owe you a recipe for my real vegan coconut cream pie!)
Too bad I forgot to take a photo of my friends to share with you guys. Fail. lol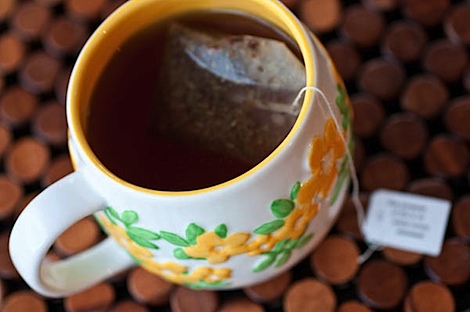 Once we got home, I relaxed with some Yogi Calming tea.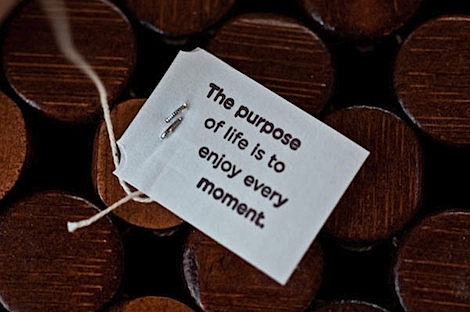 Tea quote of the day – "The purpose of life is to enjoy every moment."
Love this!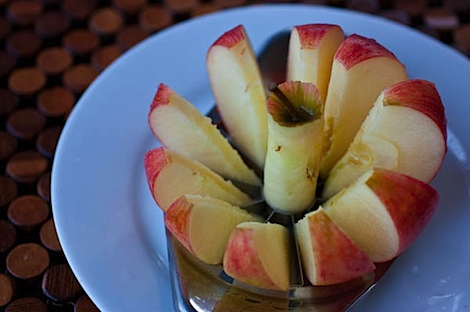 I also had an apple.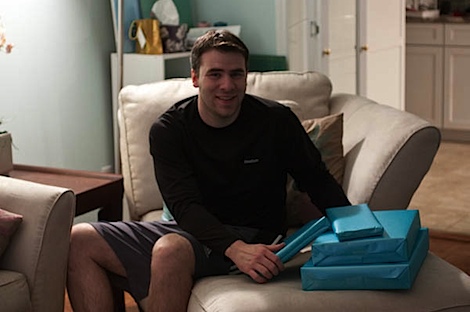 I decided to try to be productive instead of blogging and did laundry and wrapped hubby's presents (which were late! doh!).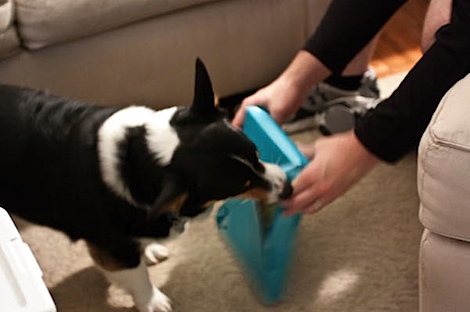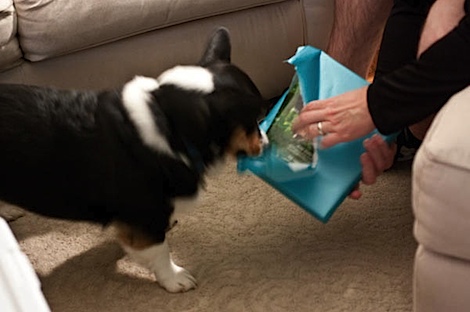 Bailey ended up helping with the unwrapping.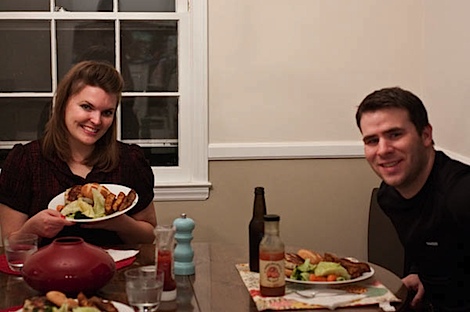 Then, my friend Megan came over for dinner.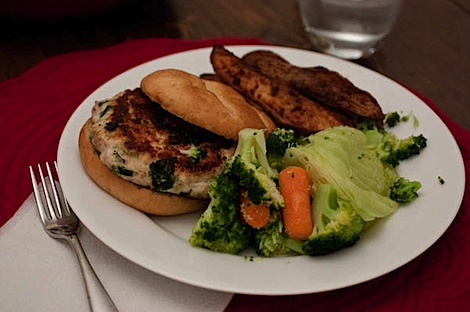 We had Earthfare spinach feta turkey burgers with homemade potato wedges (slow, but SUPER easy…I should tot share a recipe for them) and steamed veggies (broccoli, carrots, and cabbage).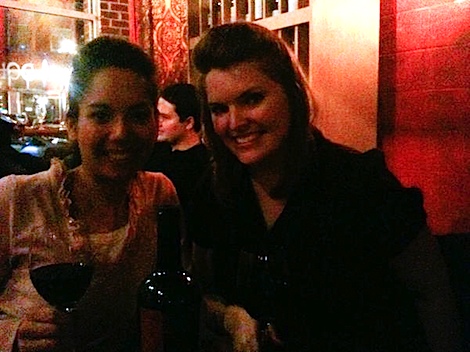 And then we headed out to a wine bar for a wine and chocolate party for my friend Gina's birthday. We considered doing something like this, but ended up heading to a different wine bar and bringing our own chocolate.
And now we're at Sunday!
I have lots of food prep planned, plus house cleaning, organizing, and I don't know…maybe some down time would be nice! lol
What have you been up to this weekend?