Mondays seem to be my longest day of the week! I left my house just before 8:30am and didn't get home till just before 10pm! I did take a quick 20 minute trip back after work to change clothes for Zumba, but phew! I'm zonked! I thought it would be best to share this fabulous soup because I really enjoyed the flavors and am already looking forward to making it again.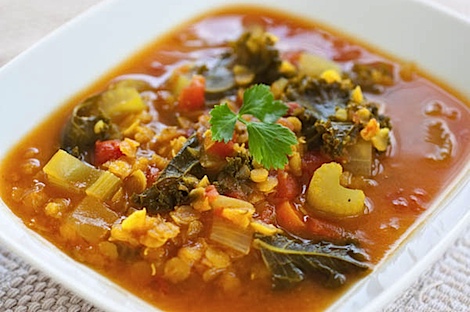 This Spiced Red Lentil, Tomato, and Kale soup is easy, fast, filling, and tasty! Plus the fun spices are a great change up from the boring usual soup rotation.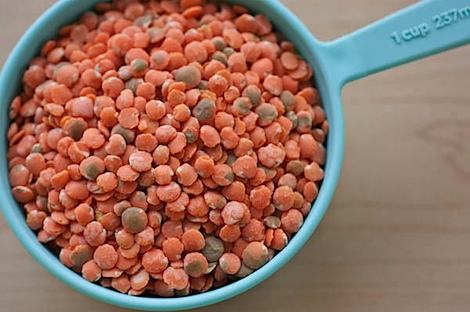 Red lentils are the star ingredient. I chose them because they cook faster than other lentil varieties and I wanted lunch FAST one day.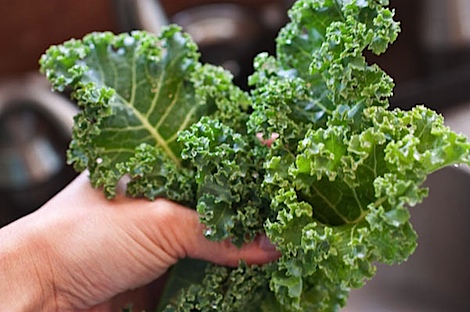 I also added some kale to the soup for extra nutrition and texture. I love greens in soups, but I find kale is especially good in soups because its texture is a bit more firm then, say, spinach.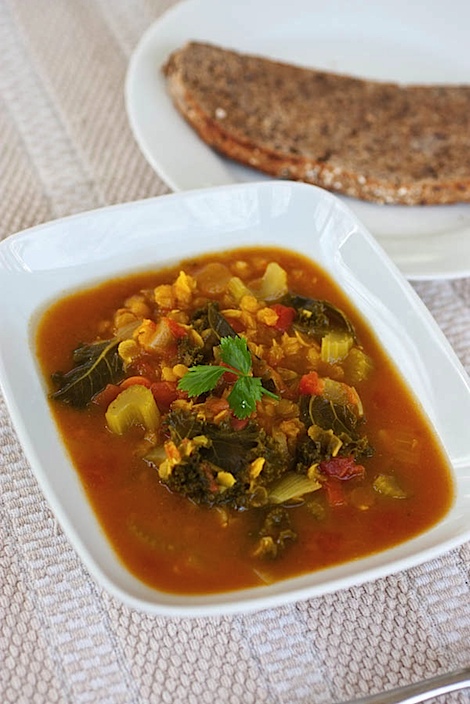 Spiced Red Lentil, Tomato, and Kale soup
This easy but deliciously flavorful soup whips up quickly. I love how the lentils keep you full, while the vegetables fill out the rest of the soup. I also enjoy how the flavor is so different then some other soup classics. Make this the next time you want a new, healthy soup fast. It freezes well, too, so you can enjoy it again later. Serve with some hearty, whole grain toast to complete the meal.
*Vegetarian/Vegan-able*

Ingredients:
1 tsp extra virgin olive oil
1/2 large onion, chopped
1 cup carrots, chopped
2 celery stalks, chopped
1 garlic clove, chopped
1 15-ounce can diced tomatoes
1 cup red lentils, rinsed well
1 box chicken broth/stock (32 ounces) or use vegetarian/vegan broth alternative
1/2 cup vegetable broth (you could probably leave off as the soup is pretty brothy)
4 leaves kale, washed well, torn into bite sized pieces
1 tsp cumin
1/2 tsp turmeric
1/2 tsp ground mustard
1/2 tsp salt
salt, pepper to season
Directions:
Pre-heat a medium-large pot to medium heat. Add extra virgin olive oil. Add onion, celery, and carrots, sprinkle with a pinch of salt and cook till tender, about 4-5 minutes. Add garlic and cook 60 seconds or until fragrant.
Add tomatoes, lentils, broth/stock and bring to a boil.
Add kale, cumin, turmeric, mustard, salt. Reduce heat to simmer and cook 25 minutes.
Enjoy!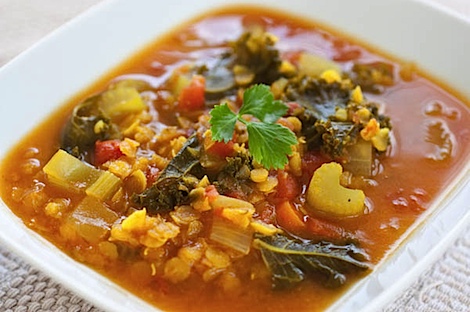 Don't you just love the bright color of the soup!?