So glad you guys thought my easy lentil soup looked tasty!
I know I don't talk much about morning routines, but usually I'm up and out the door before hubby. Well…not this week! Hubby has been waking up early to work out, and I've benefited with him cooking breakfast!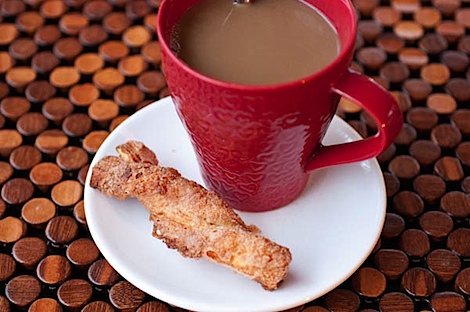 He made a cute breakfast today with coffee and a cinnamon twist (twist from a Christmas present from my parents).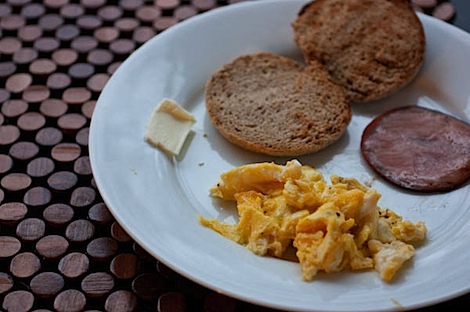 Plus scrambled cage-free eggs, whole wheat English muffins, and Canadian bacon.
***
Today was so long at work. I left my house around 8:15am and didn't get home till almost 7pm. I'm zonked! I have a recap in mind for Eat In Month, but Im so sleepy right now, I won't do it justice.
In the mean time, you can check out this fabulous Eat In Month recap by Brie of Brie Fit. And if you wrote an Eat In Month recap, please let me know! I'd love to check it out!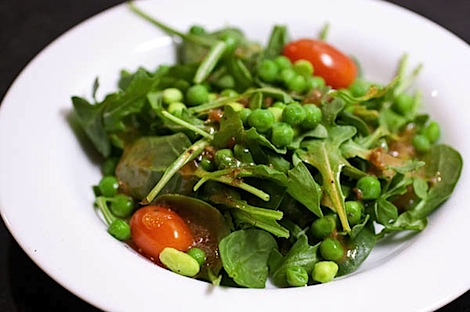 Hubby and I celebrated the end of Eat In Month by eating out. lol
I made a salad at home: a new spinach / arugula mix (my 2 fave salad greens!), tomatoes, and peas and edamame leftover from a quick dinner I made last night. I added some sundried tomato dresing on top and it was yuuuummy!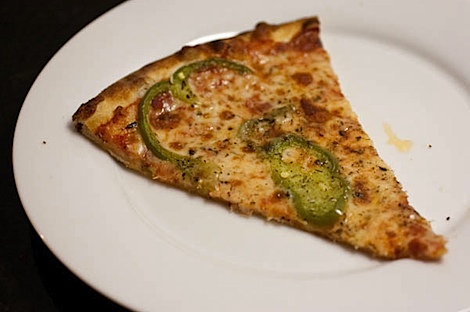 As for the main event, we got pizza from my favorite local pizza joint.
We got 1/2 cheese and 1/2 cheese & green bell pepper. It was deeeeeelicious!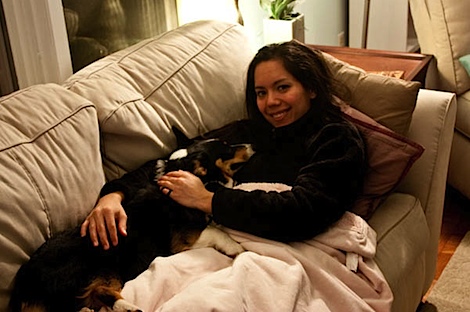 I'm feeling on the verge of getting sick, so I took it easy tonight. Lots of fluids ahead for me! lol G'night friends! 🙂
When you haven't eaten out in awhile, what's the first thing you crave? For me it was a toss between pizza and sushi – two things I can't easily make at home (and when I've tried, it never tasted the same!).